Trends
Top 10 Innovative Startups in Chandigarh 2022
Top 10 Innovative Startups in Chandigarh 2022
In recent years, Punjab has slowly caught up to become India's fastest developing startup ecosystem. The city has given birth to a lot more startups according to the need of the city's people and seeing the trend of the state. The state's capital city, Chandigarh, has been showing tremendous growth in the entrepreneurs and the people of the other state cities. The city has become the breeding ground for many successful and innovative startups creating history with the kind of service and impact they are making.
The government was majorly focused on the parts of agriculture and sports, but now it has taken some essential measures to concentrate on other city sectors. The city is sometimes referred to as the "Pensioner's Paradise" because most of the city's population serves the three governments of Haryana, Punjab and UT.
It has significant industries like paper, basic chemicals, primary metals and alloys and machinery. The city's economy is growing incredibly fast and being a Union Territory. It gives people the natural advantage of being the capital city of two states: Punjab and Haryana.
It is now being called the emerging hub for the various commercial areas like the information technology, food processing education and industries which are called to be a great source of income for the city's people. Their significant industries include tourism, hospitality, banking, financial services, education and technology-enabled services.
Here is a list of the top 10 innovative startups in the city you need to look out for because they have significantly impacted the people and have invited most entrepreneurs to come on board.
1.  Simba Beer
Chandigarh is a place where drinking is considered to be a significant trend, and it is found therein at all kinds of events, parties or any occasion. Simba Beer is the one company that boasts about its brewing authenticity, offering the most flavourful beer, unlike the beers produced in the factories in large masses.
This company makes their beers in small batches to give more attention to people's tastes and experiences from their beers. The members of this company tend to use the most finely crafted recipes, and they are ignorant about the formulas used for making beers. It clearly states that they have spent months making out the finest malts and hops created with their experimental batches to perfect the flavour and even throw out all of the conventional wisdom.
It has crafted the beer by the beer lovers only who very much value the authentic taste of the beer and the quality over efficiency and scale. The company works on strict quality control and all that, but the most important is that the company is very much maniacal about making the best beer in the world. It was established by Prabhtej Singh Bhatia, making it one of the most attractive businesses in the city.
Home-brewing alcohol is majorly for commercial purposes and is considered illegal in India, where the founder, Bhatia, believed that the home-brewing has its own culture and has very much benefitted the market. "There are some people who do it all the time-they make small amounts of beer just for themselves. Some of the homebrewers and a couple of Indian blogs are soing wonderful job because they are spreading the word about beer." It was a new experience for the founder when he started his own home-brewing company.
The beer culture in the United Kingdom interests Bhatia to a great level in the beverage industry. This company is established in Mumbai, Delhi, Goa and Kolkata. It was launched in 2016 with two variants: a wheat beer and a stout. The wheat beer is priced at Rs 110, and the stout is priced at Rs 150. 
Company Overview
| | |
| --- | --- |
|                 Legal Name  |   Simba Beer Private Limited |
|                  Industries |                 Beer |
|                  Founder |     Prabhtej Singh Bhatia  |
|               Founded Date |                  2016 |
|        Total Funding Amount |                    NA |
|                  Investors |                 Acquired  |
2. Trigma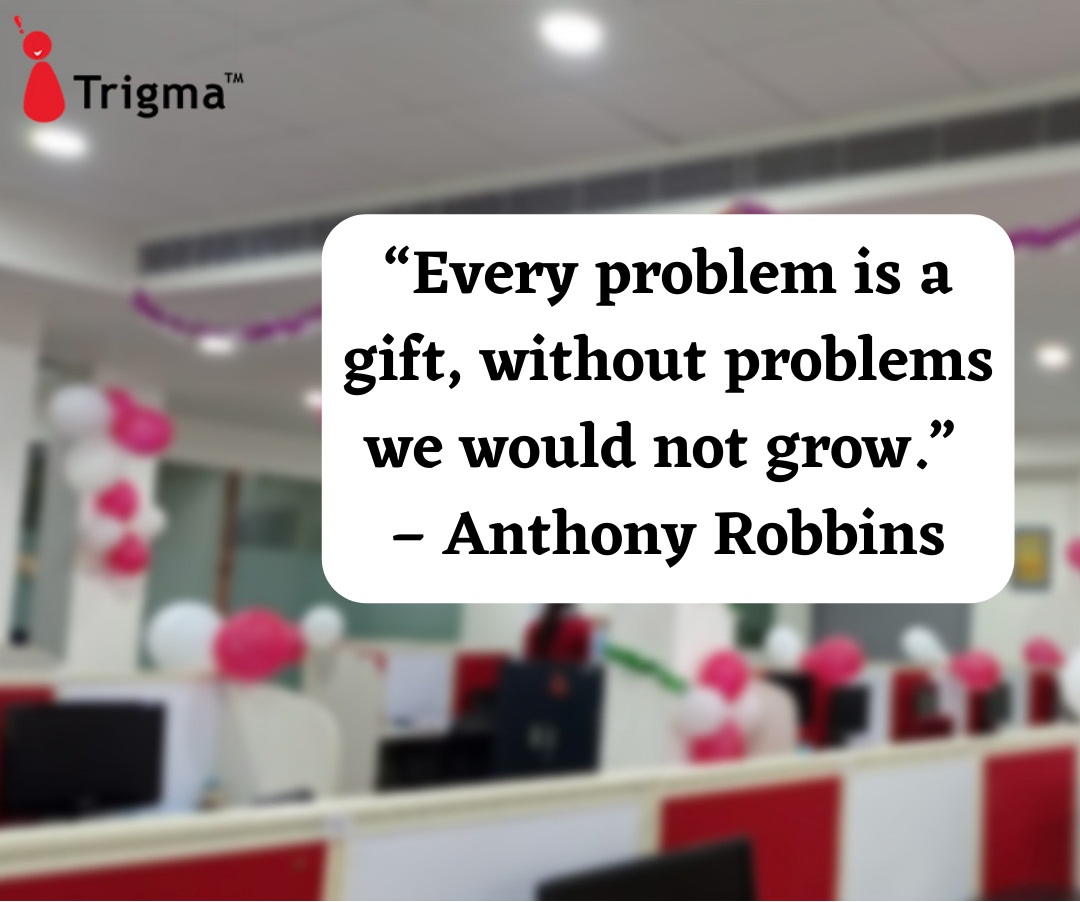 It is a team of passionate technology enthusiasts who work with the primary purpose of revolutionising the software design, then creating and delivering to help their clients succeed. It is a leading enterprise established for co-creating innovation through different services and solutions. It is considered to be a global leader in building the best and exce[ptional kind of customer experience using the other technologies.
This company has enabled their clients to stay a step ahead of the trending technology. It was founded in the year 2008 and offered technical expertise to all the industry domains. It works efficiently with its 200+ IT professionals and has upgraded the experiences that they have acquired from the more than 10 million development hours.
It offers services in Web Designing, Artificial Intelligence Consulting Software, Cloud Management, Node JS Development Services, and MongoDB Development Services. It has App Development Services, Angular JS Development Services, DevOps Solutions, Business branding solutions and React Native Development Services. Recently, it has gained a lot of appreciation from the people, and many companies have attached themselves for taking their services.
The team members are continually creating value for their customers and the profit for their stakeholders and bringing great happiness to society. It always works with great determination to keep pushing the quality benchmark for its competitors.
Company Overview
| | |
| --- | --- |
|                 Legal Name  |             Trigma Inc.  |
|                  Industries | Computer, Consulting, Digital Marketing, Information Technology, Mobile Apps & Web Development |
|                  Founder |              Piyush Sood  |
|               Founded Date |                 2009 |
|        Total Funding Amount |                   NA |
|                  Investors |                Acquired  |
3. LearnVenue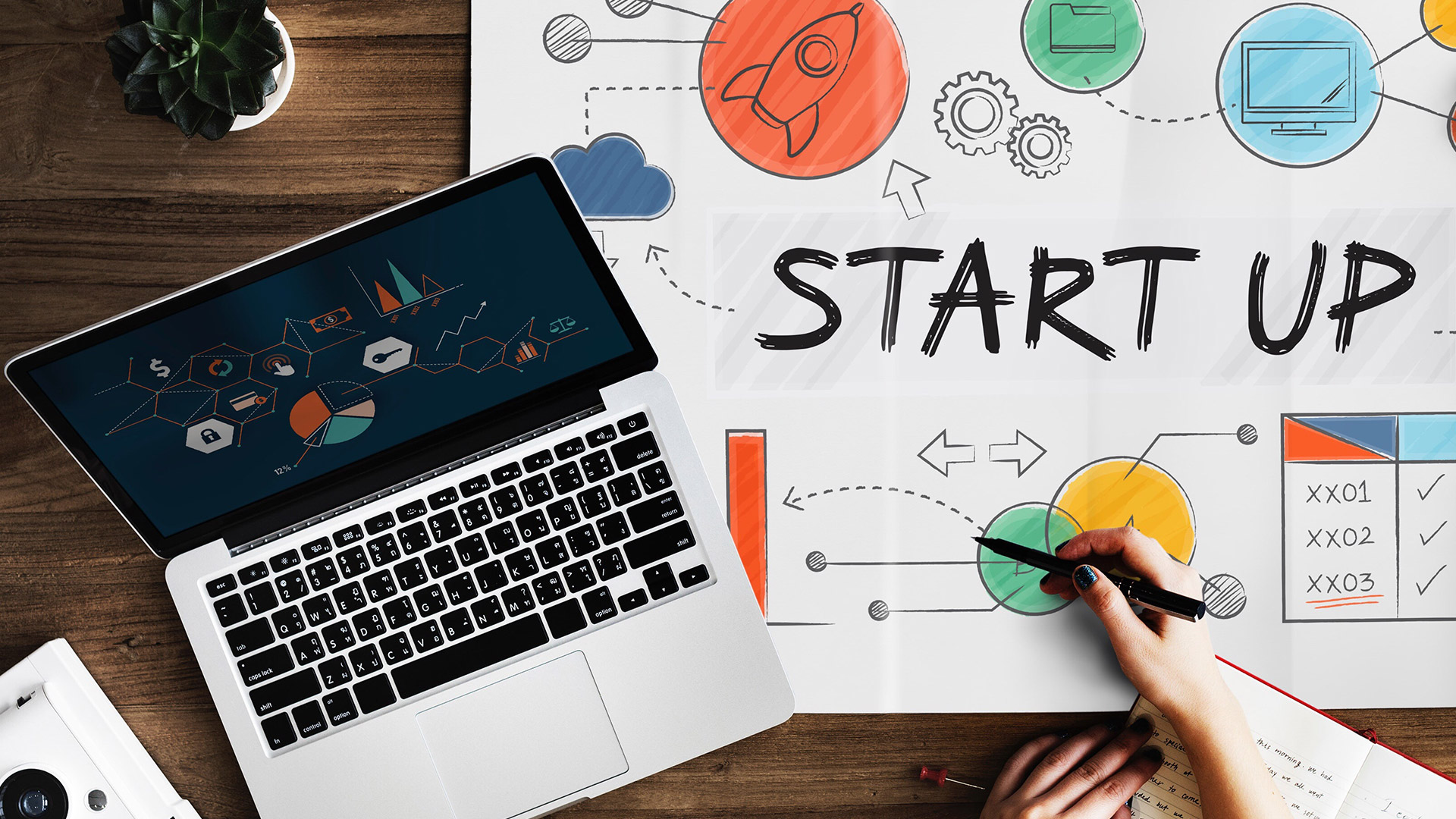 It is a nine-month-old startup running in the city, which aims to bring the best cloud platform to the students and the teachers for creating and sharing e-notebooks, e-flashcards, and the use of e-books. All books available on their cloud platform can be easily accessed from any device. This company has no limit to what the readers can read and gain from this platform.
They can read anything taking up from Java to mechanics of materials and even highlight the important part of the book that others can also see and think about. The company works on a version that removes the backpack that students have to carry, and they can read books or gain knowledge any time, anywhere. Some of the critical capabilities for the custom enterprise solutions you like are that you can find spoken phrases inside videos, which is their most advanced technology.
Their technology converts the video into text phrases using the NLP models to answer the questions quickly. You can easily find the objects inside the video, not just the text but also the technology helps search for real-world things like Vehicles, people, or even animals inside any footage.
Then comes finding the actions inside the videos as the team is working on the technology that needs the most formidable challenge to acquire, carefully mapping the relationships of objects inside the video and answering the questions. It uses the primary function of the vision SDK, which you can add to your project, and it is highly optimised.
Company Overview
| | |
| --- | --- |
|                 Legal Name  |  LearnVenue Ebooks Private Ltd. |
|                  Industries |  Books, Notebooks & E-Flashcards |
|                  Founder(s) |                     NA |
|               Founded Date |                   2021 |
|        Total Funding Amount |                    NA |
|                  Investors |               Acquired |
4. Chandigarh Metro
It is the one startup running in the city, which has been recognised as the first and the only kind of platform serving the people and the online news and information portal and covering the major events. This startup has attracted over 10,000 readers every month. It has fetched a lot of appreciation from the people as they never less info hiding any critical information that people come looking for on their platform.
The concept behind the startup is a web design, web development, content writing, content editing and clicking of photographs. It is something like managing the overall website with the process of marketing and also handling the social media. It was established in September 2011 when the domain name Chandigarh metro.com was registered, but it took shape as a new site of Chandigarh in October 2014.
Within two months of its launch, it is acclaimed to be the most popular among the city residents as one of the trust is an authentic news platform covering Chandigarh and the surrounding areas. Founded by a JD who decided to cover the news from that three neighbouring states called Punjab, Haryana and Himachal Pradesh today, it gets over two lakh page views per month and has acquired 25,000 of their subscribers.
The founder has always insisted on the mean feat that this startup is nothing without the support of the Chandigarh people because it is the audience that has made this platform so famous and unique. It is an online news portal that publishes news stories, general information about the city, and all the upcoming events relevant to the city people or the dwellers.
Company Overview
| | |
| --- | --- |
|                 Legal Name  | ChandigarhMetro Private Ltd.  |
|                  Industries |          News & Publishing |
|                  Founder(s) |         CBitss technologies |
|               Founded Date |                 2011 |
|        Total Funding Amount |                  NA |
|                  Investors |              Acquired  |
5. Pumpkart
It is the one company working with the vision of providing the water pumps that are sold online to the audience. It is an e-commerce company running in Chandigarh that Google has also recognised as a famous Startup. It is a leading B2B Smart store with an excellent marketplace for water pumps, and Sundar Pichai even admitted this in 2015.
It is so successful that it has 26 franchise partners across Himachal, Haryana, Punjab and Jammu, and Kashmir. It is one of the best advantages for the patron, is to lead the catchment area as a wholesaler. They can do commerce with all the necessary hardware and electrical shop in the religion. It has acclaimed a powerful presence on the social media platform because of the technology-driven infrastructure.
The venue of the pan card is very carefully crafted to bring together wholesalers, manufacturers, and all the retailers under one roof, offering them various opportunities to scale up and promote their business at multiple levels. It looks after the sale of the water firms, including their private labels PannaTech and Wi-Fi. It has partnered with the most successful retailers and sources products directly from manufacturers.
The company has even decided to launch the service that is a platform to service the firms that are bought from the platform to a franchise business model. The company is headquartered in Chandigarh, providing the best services to the people. Swachh Bharat founded it, and the current founder and chief executive officer of the company are KS Bhatia.
Company Overview
| | |
| --- | --- |
|                 Legal Name  |  GrowIndia Ventures Pvt Ltd.  |
|                  Industries | Agriculture, Commercial, E-commerce, Industrial & Manufacturing |
|                  Founder |                K.S. Bhatia |
|               Founded Date |                     2014 |
|        Total Funding Amount |                  $2 Million |
|                  Investors |     Samruddhi & Dinesh Dua |
6. WizIQ
It is an online teaching and learning platform enabling millions of students to collaborate with their teachers and take lessons online. Because COVID-19 pandemic had created a lot of losses for students, mainly because they were not getting their classes regularly or properly at their homes. So platform was established very much before, but it has been used a lot in his time.
The platform's reach makes it rank at top of the list of the startups in Chandigarh because of the pre-built courses similar to two other venues. The one speciality about this platform that sets it apart is that they have live classrooms where teachers can easily teach the students on an online whiteboard with audio and video. It is considered an easy way to teach and train students online.
It uses a cloud-based learning delivery platform with a suite of integrated features like a virtual classroom, course management, test and assessments, video streaming, content authoring, insights, and analytics. This platform has empowered the instructors and the education service providers to easily cooperate and deliver the best lessons to the students. It has also taught them to manage life and self–place learning with easy to use, scalable and cost-effective technology.
WizIQ is founded to build an internet-based platform where educators and learners can connect and get the best kind of learning. It was founded in 2007 and used by 400,000 education and training service providers and acquired 4.5 million.
It has delivered 1 billion minutes of live learning through its 70,000 courses on the platform, and it also runs monthly with its 100,000 live online classes. With this platform, you can also create and sell online courses that could be used for self-paced or live lectures. It quickly helps expand the reach by making the MCQs very quickly to polish the students' talents.
Company Overview
| | |
| --- | --- |
|                 Legal Name  |                WizlQ Inc.  |
|                  Industries | E-commerce, EdTech, Education, Information Technology, Internet, SaaS & Software |
|                  Founder |                Harman Singh |
|               Founded Date |                     2007 |
|        Total Funding Amount |                  $4 Million |
|                  Investors |  Kaizenvest & Bertelsmann  |
7. Trideal
The Trideal is a discount and deal website started in Chandigarh, Panchkula. It is an online platform that aggregates the deals from offline stores. It provides an agreement across different categories like spas, restaurants, hotels, James, health care and salons. All users need to buy the additional vouchers that is provided on their platform to avail of the discounts and deals.
It also leads lists different coupons and deals on the e-commerce platforms and has more than 40 1K followers on Facebook. It has also launched its application on the play store and App Store and currently runs its operations in Panchkula, Mohali and Chandigarh. This company was founded in 2012 by Sameer Sharma and invested by Chitkara Innovation Incubator.
It's over its teams across different segments like food and beverages, wellness and entertainment and the market please also claims to have about a thousand merchants on its platform. It has a large customer base and the most significant merchant database, which is considered the company's point.
Company Overview
| | |
| --- | --- |
|                 Legal Name  |                Trideal.in  |
|                  Industries |  Coupons, E-Commerce & Local  |
|                  Founder |          Sameer Sharma  |
|               Founded Date |                 2011 |
|        Total Funding Amount |                  NA |
|                  Investors |                 Acquired  |
8. Jugnoo
It is considered one of the most well-known, and we will start in the city. It is an honour to build their technology similar to Uber and implement it in the field of autorickshaws. The company has a presence in about 30 Indian cities and is looking forward to launching Jugnoo at some international locations.
It was a phenomenon that was started as an auto-aggregator, and it is now a one-stop solution for all local leaders. Who is stab list to make life hassle-free by delivering the best of every city to their residents? It was founded in November 2014 by a handful of ideas. It began to be India's first auto-rickshaw aggregator to make the daily commute easy and reliable.
It has brought the greed on-demand revolution to a Daily commute and has expanded their vision and dream of touching everyday lives in a much bigger area. It was a small company when was started in 2014, but now it is spearheading the evolution of the local Indian marketplace into a digital reality. It currently offers a wide range of local services on-demand auto – rights, food Delivery, males, logistics and groceries, and even any location-based service.
The team members of Jugnoo believe that everyone should have easy access to the best of the providing the comfort at a meagre cost and making it accessible with special discounts and offers. Be it your household supplies or any kind of ready meals, there are plenty of options to choose from on the platform of Jugnoo. Customers can easily The payment method and enjoy the service.
It was founded by Samar Singla and Chinmay Agarwal, who wanted to offer all the residents of the city the kind of comfort of having everything delivered to their doorstep. Jugnoo claims to have raised $5 million in the first round and $5.5 million in Series a, and again $10 million in Series B, and one of the largest investors in this platform is PayTM.
Company Overview
| | |
| --- | --- |
|                 Legal Name  | Socomo Technologies Pvt Ltd.  |
|                  Industries | Apps, Consumer & Software  |
|                  Founder(s) |  Chinmay Agarwal & Samar Singla  |
|               Founded Date |                 2014 |
|        Total Funding Amount |             $16 Million |
|                  Investors |      PayTM & rocketship.VC |
9. Jumbo Basket
It is an e-commerce platform that works with the unique idea that it acquires the return goods from the e-commerce giants like Snapdeal and Flipkart and sells them to the local traders of the city.
It was founded in 2015 and called to be an e-commerce returns platform developer. The company has developed an e-commerce returns platform that buys the returns made from its e-commerce giants. There are many occasions when all traders need to return at any time because of a quality issue or any kind of issue then.
Then, Jumbo Basket is the one platform helping solve all these problems. Considered to be very important because, on the one hand, it takes up all unnecessary products that e-commerce giants do not use. On the other hand, it gives all local traders of the city a significant opportunity to have an employment chance by selling all those returned items to the people.
Company Overview
| | |
| --- | --- |
|                 Legal Name  |             Jumbo Basket |
|                  Industries | E-Commerce, Delivery Service, Grocery, Internet & Shopping  |
|                  Founder(s) | Abhinay Choudhari, Hari Menon, Vipul Parekh, VS Ramesh & VS Sudhakar       |
|               Founded Date |                   2011 |
|        Total Funding Amount |                $1.1 Billion |
|                  Investors | Alibaba Group & CDC Group  |
10. Comparometer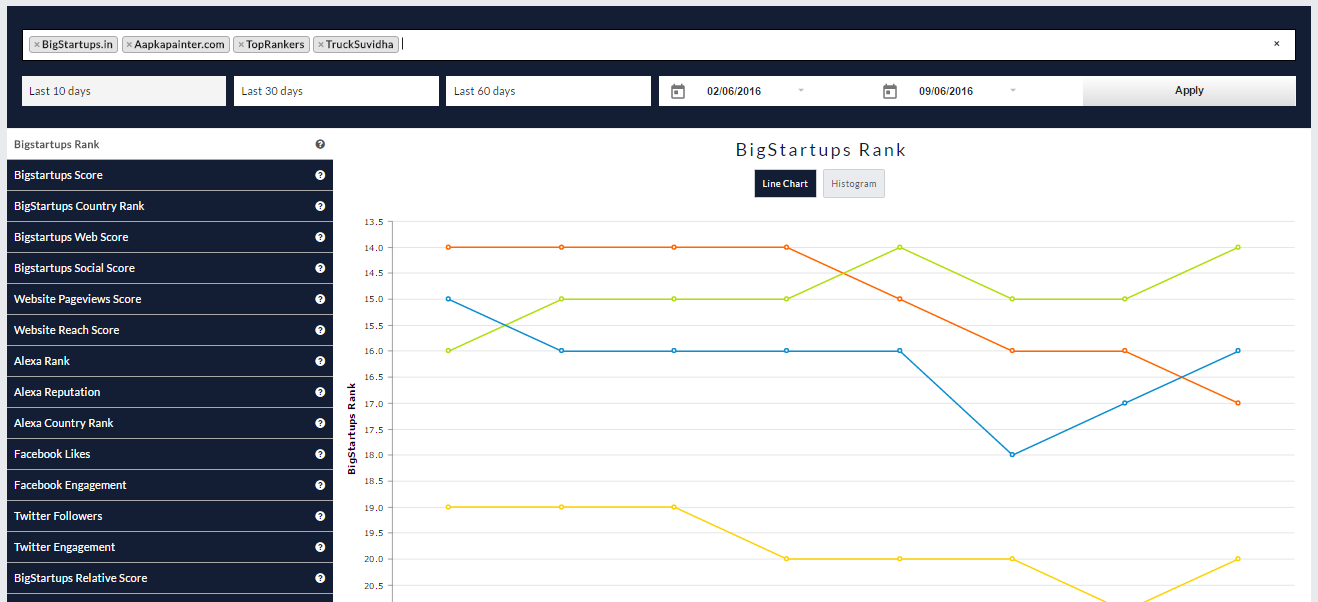 It is yet another good start based in the city, which has funding and has been going strong in recent years. Comparator is an online price comparison platform that lets all the users compare any particular product's prices from the different e-commerce websites. It is called to be India's finest price comparison website.
Suppose you are someone who loves shopping on Amazon, Flipkart, or any e-commerce website. Are you fed up with opening each website? To compare the prices go to check out the variety of products available. Then we have some good news for you as we introduce this startup? Comparometer Is a Chandigarh-based startup that has come to your rescue.
It is a Smart Price comparison and a product discovery website that brings India's top e-commerce websites under one roof. It has all the shoppers save precious time in money as they can quickly compare any products and make a final choice. Online shopping is never considered an easy task because it always gives you a lot of variety with many different price options, so this is the one platform that makes it very easy when you have to buy the best product at the best price. Vineet Saini founded this platform.
Company Overview
| | |
| --- | --- |
|                 Legal Name  | Comparometer In Pvt Ltd. |
|                  Industries |   Comparison Platform  |
|                  Founder |             Vineet Saini  |
|               Founded Date |                2006 |
|        Total Funding Amount |            $10 Million |
|                  Investors | MySmartPrice & CompareRaja |
In Chandigarh, students are forming a nowadays coming up with some the fantastic ideas which can be very promising for the business of the future. The city has some of the best organisations like the Chandigarh Angels network coming forward to help the startups source the investors, and the growth potential grows manifold.
Startups in Chandigarh will become amazing for themselves and continue to grow despite the challenges. The journey picks ups and downs that come up with the life cycle, but they have overcome all the challenges and are called innovative startups.
edited and proofread by nikita sharma