Trends
Walmart invites employees at 5 US sites to find work elsewhere.
Reasons of why Walmart invites employees at 5 US sites to find work elsewhere?
5 U.S. locations of Walmart are invited to find alternative employment.
A company spokesman said that hundreds of workers at five Walmart locations in the United States handling e-commerce orders had been given 90 days to find other jobs.
According to the spokesperson, several hundred workers were laid off in Pedricktown, New Jersey, along with hundreds more in Fort Worth, Texas; California; Davenport, Florida; and Bethlehem, Pennsylvania, due to the elimination or reduction of evening and weekend schedules.
Walmart is an industry leader in retail because of its size. As a result, the layoffs could be a sign of worse things for the American economy, which many analysts predict will go into recession this year.
Challenger, Gray and Christmas conducted a survey in March that found that shops announced 17,456 job reductions in 2023 due to anticipating a recession, compared to 761 during the same period last year.
Businesses are letting go of corporate staff members, including Amazon, Neiman Marcus, and Lidl. In a statement, it is said that "currently adjusted staffing ways to better prepare for future expectations of consumers" and would closely engage with affected employees to find openings at other sites.
The spokesman said that affected employees would be paid for 90 days to hunt for jobs at alternative facilities, such as those in Lancaster, Texas, and Joliet, Illinois, where the company has just started new high-tech e-commerce distribution centres.
In the last few years, it has made sizable investments in automation, working with companies like Knapp to reduce from 12 to 5 the number of steps needed for humans to process online orders, as seen at its Pedricktown, New Jersey branch.
In a post-earnings call in February, Doug McMillon, CEO of Walmart, expressed his enthusiasm regarding the automation possibility. With a budget for capital expenditures of more than $15 billion this year, they intend to increase automation technology investments.
After the retailer announced a cautious full-year forecast, the CEO spoke. CFO John David Rainey ascribed the conservative estimates to a large deal of "trepidation and uncertainty over the economic environment."
The spokesman stated that workers in 5,000 U.S. stores, which the company increasingly uses as a platform to deliver products to customers' doorsteps, will be qualified for positions after being terminated from the five fulfilment centres. Walmart is the largest private employer in the U.S., employing about 1.7 million people.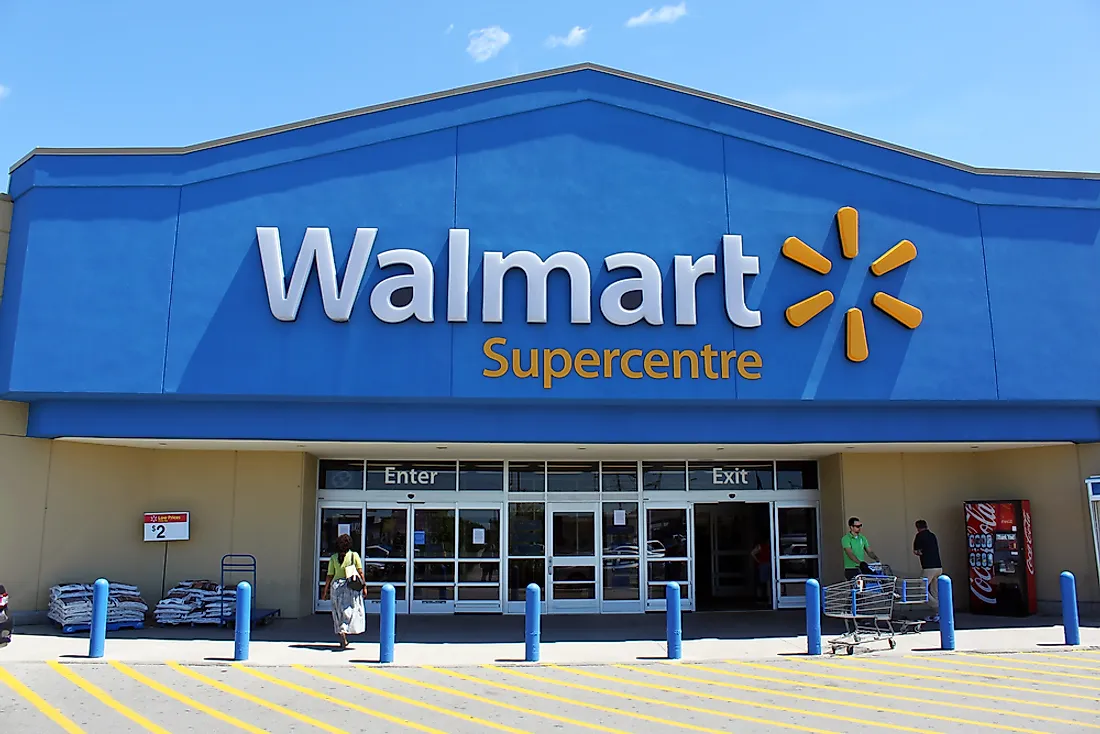 In all locations other than Pedricktown, New Jersey, they did not issue a Worker Adjustment and Retraining Notification (WARN) notice, according to a Reuters study of labour department records. U.S. labour law mandates that companies with 100 or more employees provide 60 days' notice through a WARN notification before closing plants or conducting mass layoffs.
The spokesperson avoided using the phrase "mass layoff" and asserted that warehouse operations were unaffected. Because it is unsure of how many employees will ultimately be let go and rehired, the company did not issue a WARN letter for the other locations, according to the spokesperson.
One of the largest and best-known retailers in the world has operations in more than 25 nations. Sam Walton founded the company in Arkansas in 1962; it has grown into a global conglomerate with more than 11,000 locations.
It continues to operate a variety of retail formats, including hypermarkets, low-cost department shops, and grocery stores, under various names such as Walmart, Sam's Club, and Jet.com.
This is well known for its "Everyday Low Pricing" strategy, which uses its massive scale and supply chain to offer customers lower prices than competitors. In 2021, the corporation was one of the most valuable companies in the world, with annual revenues of roughly $500 billion.
With nearly 2.3 million employees, Walmart is the biggest private employer in the world. Walmart has faced controversies and criticism for years despite its success. The company has been accused of unfair labour practices, mistreating workers, and harming small businesses. Walmart has tried to improve its reputation by emphasising sustainability more and investing in online platforms.
In the past few years, It has invested significantly in technology and e-commerce, partnering with companies like Microsoft and Google. The business aspires to dominate digital retail as more people shop online.
In general,  they had a significant impact on the retail industry. The company's innovations have drastically altered how people shop, and they affect people all over the world. Despite its challenges, Walmart remains one of the most well-known and recognisable companies in the world.
One reason for Walmart's success may be its sophisticated supply chain and logistics system. The company has created a system that is incredibly efficient and allows it to move stuff quickly and cheaply while also charging less than its competitors.
Because of its supply network, which ensures that top sellers are always in stock, Walmart can also respond quickly to changes in consumer demand.
Although putting a strong emphasis on low costs, Walmart has also pushed to improve its sustainability standards.
The company has set goals to reduce greenhouse gas emissions, eliminate waste, and promote sustainable procurement. They have mainly invested in clean energy, such as wind and solar power.
Walmart may have positive or negative effects on the adjacent villages. On the one side, the company gives customers employment opportunities and reasonably cost goods.
On the other hand, when Walmart opens a store in a neighbourhood, local small businesses might be forced to shut down. Walmart has also come under fire for allegedly cutting perks and salaries for employees in the retail industry.
Despite these challenges, Walmart is one of the most successful and prominent companies in the world. Because of its enormous size and effect on the retail industry, it has a place in the terminology of global commerce. The company is in a strong position for long-term prosperity, as seen by Walmart's ongoing investments in technology and sustainability.
edited and proofread by nikita sharma