Trends
Will Dash deliver for Ola on the fifth try? It must first click on the refresh button.
In just a few months, Ola dash has slowed down its growth in brisk business, according to several people, including people who worked for the company, former executives, and competitors.
Ola raised a USD500 million term loan last year, but it hasn't been approved by the government yet, two of the most influential people say. This has stopped its plans to grow the business, which is very expensive to start. Public-listing plans have been put back, there hasn't been much progress on the super-app project, there is a shortage of talent, and Ola has had to change its plans for quick commerce because of these things.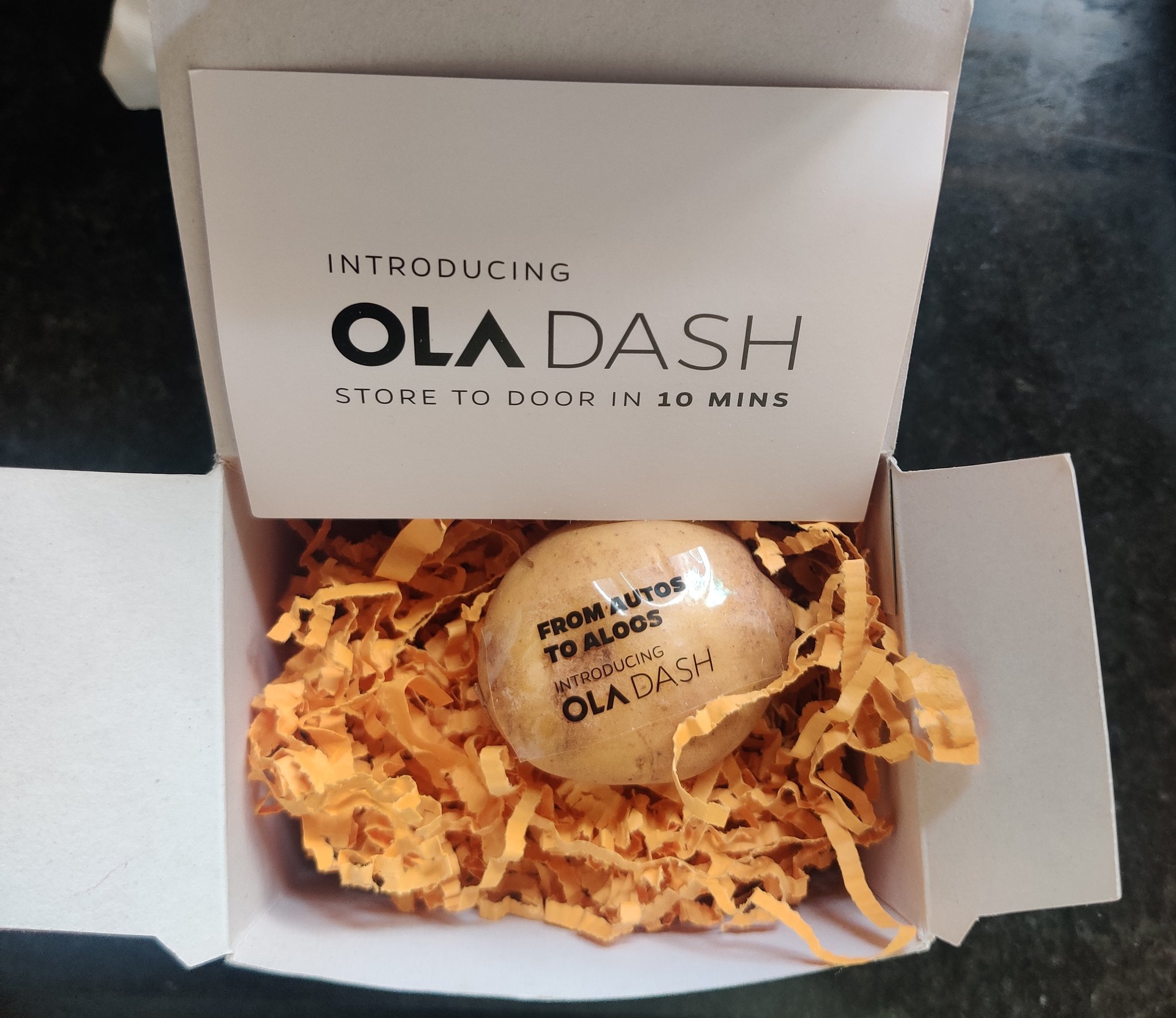 Ola Dash, the grocery delivery service of the cab-hailing company, has been a minor player in this new category since the very beginning of the company. By the time Ola Dash started testing quick delivery late last year, there were already a lot of big players in the grocery and fast delivery business. These businesses raised a little over $1 billion for quick commerce, and they spent more money on things like dark stores, hiring, discounts, and advertising. Grocery market leader Bigbasket, too, is building quick commerce on the back of its strong supply chain and has set the groundwork for a steady march ahead of it.
Late entry into a crowded field
Ola dash came into an already crowded and expensive market with big plans. In January, it said that it would set up 500 stores in 20 cities across the country in six months. Estimates say it opened 150-200 dark stores in six of the most important cities in the country. It signed contracts for 50 to 100 more properties to open dark stores but, plans to open them, have been put on hold. One person says that hiring people to run these stores has also changed in the last few weeks.
Some of the $500 million loans went to startup businesses, so there could be an impact because the loan didn't come in, on time.
You (Ola Dash) came in late, and you don't have the skills. How good of a chance do you have, of winning?
Ola Dash is likely to be sixth or seventh in terms of the number of orders. This is their fifth attempt at giving birth in the last five years. They also made Ola Foods, Ola Stores, Ola Cafe, Food Panda, and Ola Stores. Nothing worked out. This time should be the same, this person says:
Ola Dash is primarily based in Bengaluru, but it also has a small presence in a few other cities. People in the food delivery business say that about 10,000 to 15,000 people use Ola Foods every day, which is a lot. It runs both Ola Dash and Ola Foods.
Not just Ola dash, but even some of the early adopters of quick commerce are rethinking their strategies because of fears that the current boom in venture capital funding is coming to an end. Any slowdown of the financing will first hit the money-sucking parts of the consumer Internet that are increasing. Blinkit has already had a hard time and has cut back on its work.
The taste of the season
In the past, CEO Bhavish Aggarwal has tried to take advantage of the strength of Ola Cabs, which is the country's most popular app for getting around in a car. That distribution strength didn't work out for him, though. He tried to start businesses like financial services and food delivery on top of that, but they didn't work out either. Some were shut down, but others stayed alive with a minimal presence. This poor track record has raised questions about Ola's focus and when it will enter the market.
Pre-owned car sales have also become a business for Ola in the last few months. It took just 11 months for four used-car startups to become million-dollar businesses. Cars24, Car Dekho, Droom, and Spinny all became million-dollar businesses.
Once Ola Cars were set up, then Aggarwal did the same thing. Zepto, Dunzo, Blinkit, and Swiggy are just a few companies that make 10-minute delivery. They raised a lot of money and saw a lot of value rise. Soon, Ola got in on the quick-sale game. Bhavish's "flavor of the season" is thought to be this food by people inside. They don't trust him, says a former top Ola official. Former CEO: Ola Cars has sold about 35,000 units so far, which includes a lot of cars from Ola Fleets Technologies, the leasing arm of Ola Cabs.
If you want to get in a cab, you can use Ola. The good news is that the company doesn't spend much money. It made a small profit last year. However, its size has shrunk, and investors don't see a lot of room for cab-hailing to help grow the company and its value. That made the company have to diversify and show growth in other areas before it went public. Ola's non-cab businesses are essential if it wants to keep its private value of about $7 billion and get a higher price when it goes public.
In December, Ola was valued at $7 billion, but the market has changed since then. If the term loan isn't approved for too long, a down round is likely because market conditions have changed so much, one of the people cited above says.
Some people who said this think that Aggarwal is taking a long time with Ola Dash because the funding climate has changed, and the IPO plans have been put back. "The IPO is pushed by a year." Bankers didn't give a good value, says one former top executive who knows a lot about the company. Last year, Ola's IPO was supposed to happen in the middle of this year, and it was then put back until the middle of this year. I think it might be even longer.
It would have given Ola a boost in value before it went public. Ola made a big move in the quick-delivery business. But that doesn't look like it's going to happen now. Also, Ola Dash has been having trouble in the field, say, four former employees who have access to information about the company's operations. The main problem is with the technology at the back end.
Ola's current app for cab-hailing also lets you order Ola Dash and buy used cars through the app. That may not always be the best thing to do. Many Ola Dash customers took to social media to complain about getting the wrong items, not getting their orders, not getting their refunds, and not getting a response from customer service.
Aggarwal wants to make a powerful super-app to solve all of these problems. Ola needs to improve its tech and product teams to make a great app. But the fact that it has a lot of people who leave makes it hard to do this. People come and go all the time. In these jobs, "not many people are staying for more than a year," says one of the people above. In a previous article, ET Prime talked about how Ola has difficulty finding good employees. This has led to its managers having to do a lot of different things and work for many other businesses simultaneously.
The dark kitchens
As in Ola Dash, too. Ola Dash is run by the Ola Foods team led by Vinay Bhopatkar. People who order groceries and cook in dark kitchens now work together under "Ola Delivery." However, two insiders say that this has hurt the dark-kitchen business, growing at a steady rate until six months ago. One of them who worked in these businesses said that Ola would have about 40 dark kitchens that make about 7,000 orders a day.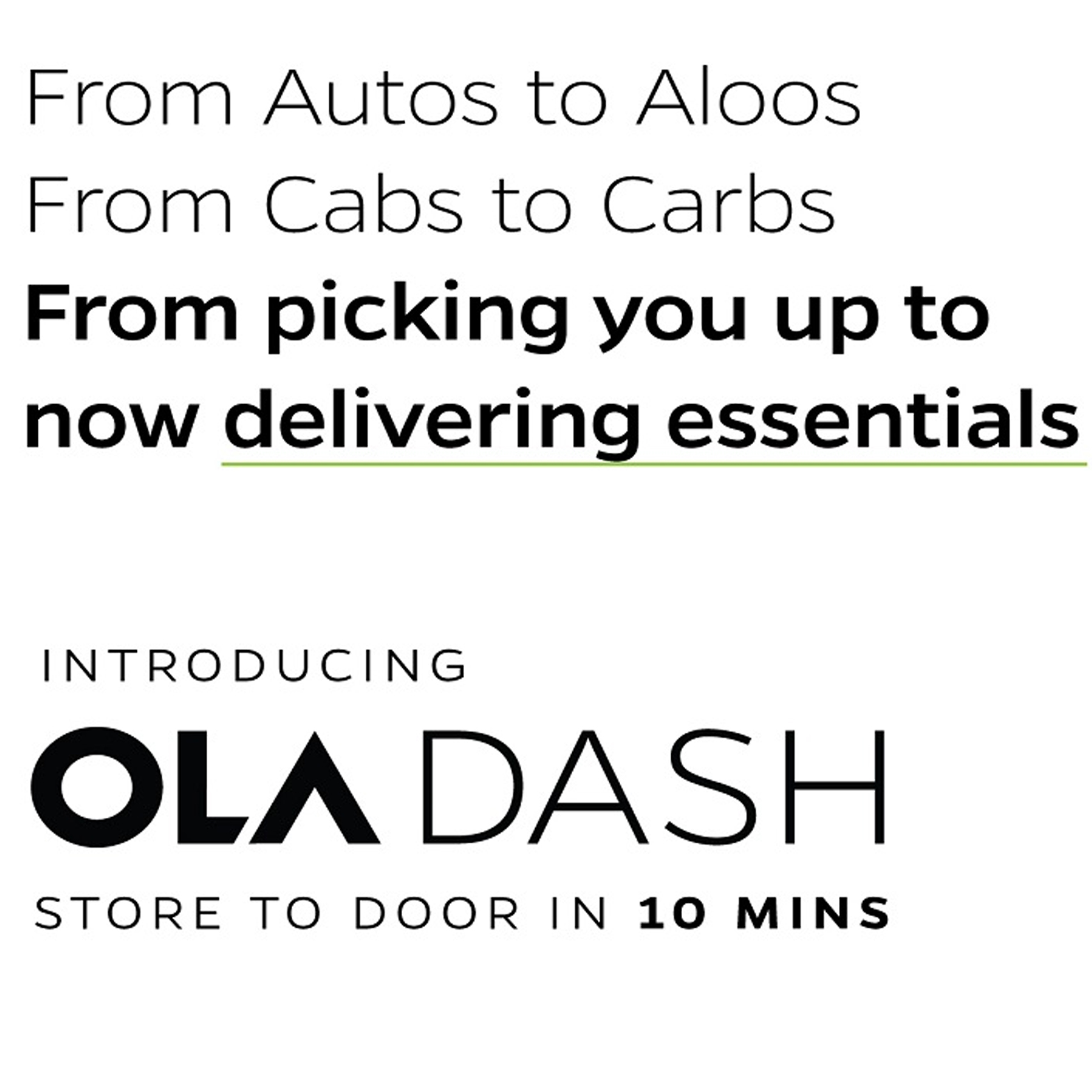 There is now much more emphasis on quick business, and dark kitchens aren't as important as they used to be. An expert in the dark-kitchen industry says that Ola Foods has been steadily cutting back on sales in recent months. If you want food, you can get it from Ola Foods, which doesn't use third-party food delivery apps like Zomato or Swiggy, and you can get it on the Ola app.
That's what the same person says. The company was also planning to open kitchens in 100 new places.
The bottom line is:
Ola will need to spend a lot of money on engineers to improve its tech backend and improve its app. It will take a lot of money to set up and run Ola Dash's dark stores and delivery fleet. The quick-commerce players lose a lot of money when they make 10-minute deliveries.
One of the executives said that they all lose about $3 per order. Discounts to keep users coming back will add to these losses. 50,000 people ordered Ola Dash in one day when the company was giving away a lot of money. This is because the company was giving away a lot of money. But on other days, it averaged 10,000-15,000 orders.
The half a billion-dollar commercial loan would have given Ola the money to invest in technology and operations, making it easier for people to buy and sell things quickly. A story on Moneycontrol said that the company had not yet received the money, and it also noted that there was a good chance that the company would have a down round. When Ola was asked about all these things, he didn't answer. While working on Ola Electric, Aggarwal will have to deal with some issues at his main cab business.