The launching of Windows 11 OS has brought a major shift in the age-old rivalry between Apple iOS users and Microsoft Windows OS users. Microsoft has announced its intention to bring back the developers to the world's most dominant computer operating system.
The revamped Microsoft Store on Windows 11 is all set to lead the way for a new strategy to make this marketplace profitable for the millions of developers. This strategy has been observed by many as a counterattack to Apple's technique of dealing with app makers.
Bill Gate's company, which recently joined the $2 trillion market cap club, where Apple had already reached years before. Windows 11 is clearly attracting the developers to its store by allowing them to third-party commerce systems for their apps, something that Steve Job's company doesn't allow on its App Store.
So what is this third-party commerce system that's making Windows 11 steal the limelight from Apple?
Currently, Microsoft app developers split their revenue in 85/15% with Microsoft. The commerce opportunity is in a better position now with Microsoft announcing the changed revenue policy. The new Store will let the developers and app makers use their own commerce engines and they have to pay nothing to Microsoft.
Mr Panos Panay, chief product officer for Microsoft, stated during the company's Windows 11 event, "If the vendors bring their own commerce engine, they keep 100% of the revenue. Microsoft keeps zero!"
Microsoft already has the most lenient app store policies for the app developers, it charges a 15% cut on app sales and 12% on games. This evolutionary move by Microsoft of allowing developers to manage their own payment system is putting pressure on Google and Apple. Both of these tech giants charge a 30% cut from their developers and has made it compulsory to use their own in-application payment systems.
Microsoft's launching of Windows 11 with such attractive features, comes at a time when both Apple and Google are under antitrust scrutiny related to the way of controlling their app stores. App developers have recently complained of how these tech giants have become gatekeepers.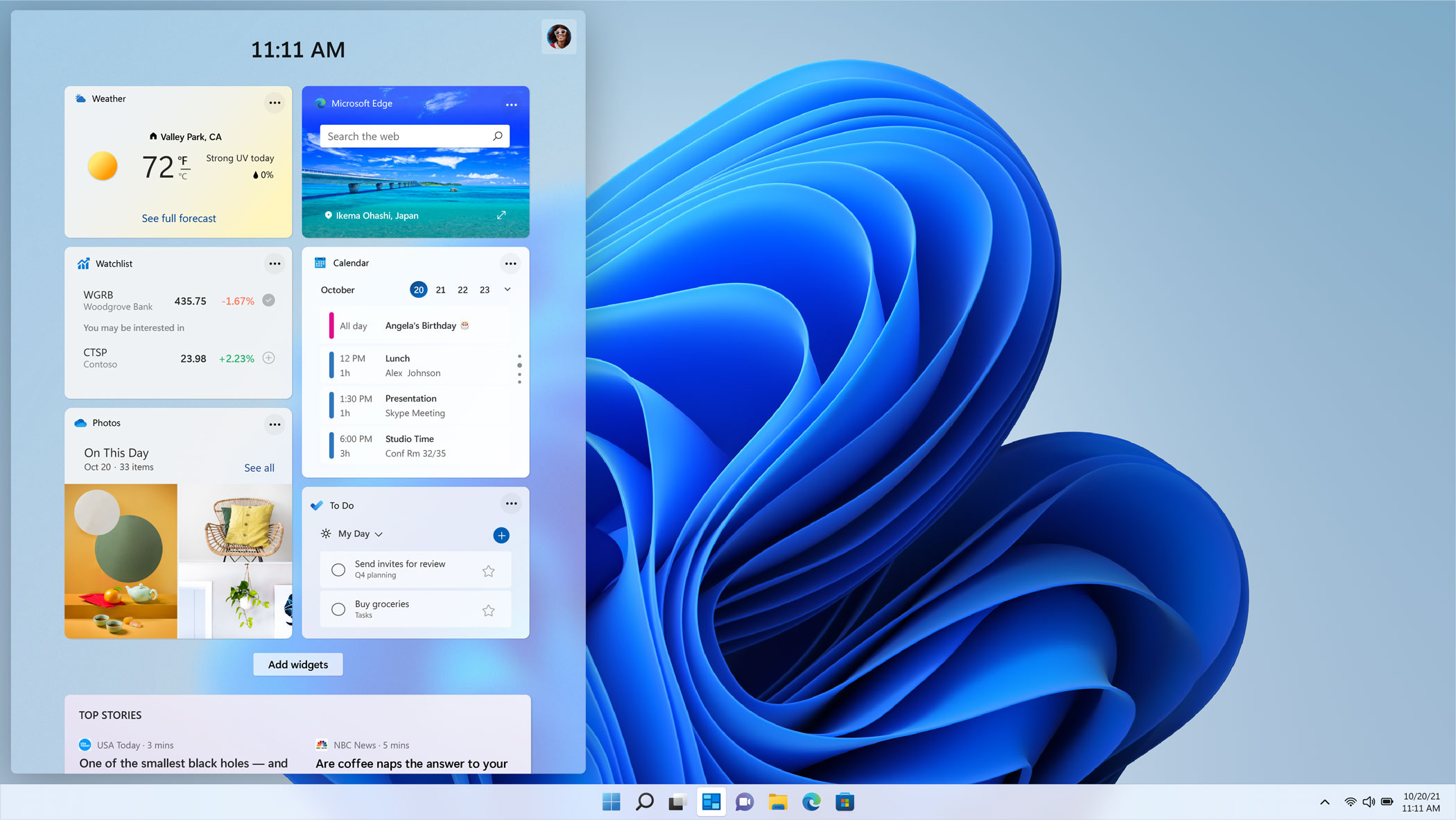 In August 2020, Epic Games had filed charges against Apple's practices in the iOS app store. The gaming company had specifically challenged Apple's restrictions on apps from having separate in-app purchasing methods other than the one offered by the App Store.

Epic Games implemented changes in their game Fortnite intentionally, to avoid Apple's App Store payment system. This provoked Apple to block the game from the App Store which led Epic Games to file a case against Apple. The verdict is expected later in 2021, if Epic wins the case, Apple could be forced to change its app store terms and conditions that don't allow applications to avoid its system for in-app purchases and payments.
Other features to be excited about                                 
If you're an app developer, then Microsoft is all set to make you smile with the new Microsoft Store. Windows 11 is promising to make the Store attractive to a wide variety of customers and not only to those who are searching for the latest games.
It is promising to add more business-specific apps to the store, including Visual Studio, Adobe Creative Cloud, Microsoft Teams, Zoom meetings and Canva among others, all of these optimized for the latest version of Windows. At the same time, Microsoft has committed to providing a smoother search experience.
The Microsoft App store is all set to open the doors for Android apps, yet another remarkable change underlining its aim for more "openness" in the market. Users can buy Android apps in the Store and download them using the Amazon Appstore. Intel Bridge Technology will be powering this from the back, enabling mobile apps to run naturally on devices based on x86. Microsoft by collaborating with Intel and Amazon proved a point that it is ready to work with other companies if that enhances its products and services.

Microsoft allowing Android apps in its store is a huge deal for Windows 11 users. Especially in India, where the market is dominated by Android, this move is set to take Microsoft higher in the competition with Apple. This means that popular apps like Instagram and TikTok among others will run without any glitch on the desktop using the Amazon App Store. Windows with its 1.3 billion active user base are in a way late in this step, as Apple's macOS and Google's ChromeOS both support this already. But as rightly said, better late than never!
The new Windows 11 has something to offer for everyone, and it has some good news for the gamers as well. It will bring several noteworthy changes for PC gamers. Windows 11 supports DirectX 12 Ultimate which is believed to offer immersive graphics. Microsoft has also included Auto HDR for a high-quality visual experience with a wider and more vivid range of colours.
The games' assets will be loaded directly to the graphics card instead of through the CPU. To enable this process smoothly and at a faster pace, it also has DirectStorage. Users will also find an in-built Xbox app in this new version of Windows. The Xbox game pass users are eligible to get access to more than 100 high-quality games.
Multitasking has never been easier with Windows 11 bringing new Snap Layouts, Snap Groups and Desktops. Users can now create separate desktops and customize them according to their needs. For example, you can now have a separate desktop for school, gaming or work.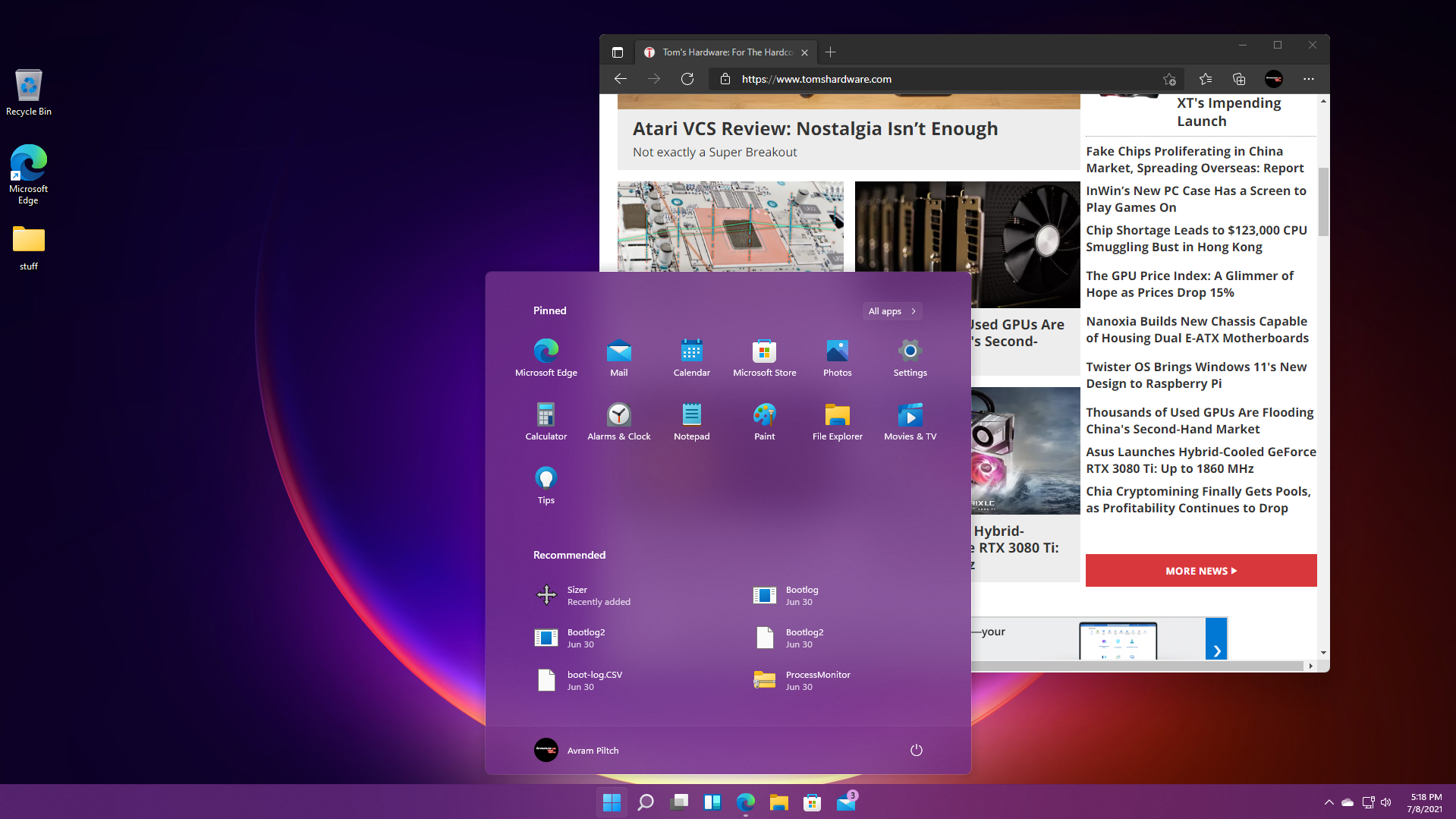 Another unexpected feature is that Microsoft is bringing back the widgets. Windows 11 offers updated widgets that will be like a thin glass screen over your desktop and it will show news, weather forecast, recent clicks. These widgets can be viewed in full-screen mode as well and the users can add or remove widgets.
Windows 11 comes with a revitalized look. Once upgraded to Windows 11, the new Start menu at the centre with rounded corners on the menu is a sure thing to attract the eyes of the users. The default icons like the File Explorer and the Edge have also changed their position and are placed at the centre. For the old schools, you can shift those icons (including the Start button) to their original place if you like. It also offers some new themes and attractive wallpapers, along with new alert and notifications sounds.
Is your system eligible for upgrading to Windows 11?
If your PC has a processor of a minimum of two cores and has a clock speed of a minimum 1GHz, you're all set to upgrade your Windows to Windows 11. Additionally, it requires to have a RAM of a minimum of 4GB and 64GB storage or higher. The PC also requires a TPM security version of TPM 1.2 (at least) and SecureBootCapable support. It simply denotes that, the machines which are functioning on Intel's sixth and seventh-generation processor, won't be able to get the new update.
Windows 11 also requires the user's system to have a minimum 9-inch display screen with a 720p (minimum) resolution strength. The system also needs to support DirectX 12 graphics or WDDM2.x. Some experts also suggest that the laptop or desktop mandatorily needs to have a precision touchpad to avail the features of Windows 11.
If your laptop doesn't satisfy the above-mentioned requirements, you may not be able to download and upgrade to Windows 11. Nevertheless, if you possess a desktop, you have the option to upgrade the relevant components and be eligible for the ultimate upgrade.