Trends
New Sri Lankan PM Wickremesinghe faces a difficult task in 2022
New Sri Lankan PM Wickremesinghe faces a difficult task
The truth is that no candidate wants to be in power or has the stomach for a general election since the successor to Rajapaksa will have to cope with an economic catastrophe that is not his or her fault, while also earning the public's fury.
Sri Lanka faces a long and difficult economic road ahead, with incoming Prime Minister Ranil Wickremesinghe charged with negotiating a possibly difficult loan from the International Monetary Fund (IMF) to preserve the island nation from financial collapse and turmoil.
No candidate wants to accept the hot seat of Prime Minister at a time when the country is facing violent public protests over the Rajapaksas' economic incompetence. President Gotabaya Rajapaksa reportedly offered opposition leader Sajith Premadasa the post, but he refused because he demanded that Mahinda Rajapaksa's younger brother quit and the executive presidency is abolished. 
The truth is that no candidate wants to be in power or has the stomach for a general election since the successor to Rajapaksa will have to cope with an economic catastrophe that is not his or her fault, while also earning the public's fury. Due to the antics of his elder brother, the now-disgraced Mahinda Rajapaksa, even Gotabaya Rajapaksa's abstemious reputation has suffered.
While India is backing Sri Lanka's efforts to secure a USD four billion loans from the IMF, it is also bracing for the consequences of a catastrophic economic crisis in the island nation, since the loan's conditions would make fiscal discipline difficult to impose.
With barely 54.8 kilometres separating India's Tamil Nadu state from Sri Lanka's Jaffna peninsula, India is well aware of the political consequences of Colombo's economic turmoil. The rapid depreciation of the Sri Lankan rupee versus the US dollar (1 US dollar = 373 Sri Lankan rupees) provides a bleak image of the island nation's economy, which is characterized by high-interest rates and double-digit inflation.
Even though Wickremesinghe has been elected Prime Minister of Sri Lanka for the sixth time, Colombo's road to economic recovery will be difficult because the globe is experiencing high inflation as a result of Russia's invasion of Ukraine and its influence on oil, energy, and food prices.
As Kyiv has become a pawn in the geopolitical game between Russia and the United States, the possibilities of a quick resolution to the war are dwindling, with Nordic countries like Finland considering joining NATO.
Due to the mishandling of covid in Beijing and Shanghai, Sri Lanka's mentor China is likewise experiencing stagnation in growth. High inflation rates are also affecting Colombo's major trading partners, Japan and India, making both countries apprehensive about placing their money in Sri Lanka as they try to pull their country out of the global economic turmoil.
"Due to budgetary profligacy and economically unviable white elephant infrastructure projects of the current party in power, Sri Lanka would have a very difficult time getting out of the economic catastrophe ahead," warned a former foreign secretary.
Even though Wickremesinghe is a political survivor and linked to the Rajapaksas, the popular mood in Sri Lanka is violently left, with the current administration accused of plundering the country on misgovernance and corruption charges. The situation in Sri Lanka will deteriorate before improving.
What caused Sri Lanka's economic catastrophe, and who is assisting?
Rajapaksa's administration is unable to import basic goods like gasoline due to a significant shortage of foreign exchange, resulting in power outages lasting up to 13 hours. There is a shortage of basic goods and rising prices for the average Sri Lankan.
As a result of Sri Lankan President Gotabaya Rajapaksa's decision to leave the island nation in the midst of an economic crisis, hundreds of protestors clashed with police late Thursday.
Due to a significant lack of foreign money, Rajapaksa's administration has been unable to pay for basic imports, like fuel, resulting in crippling power outages lasting up to 13 hours. After the country depreciated its currency last month ahead of discussions with the International Monetary Fund (IMF) for a loan program, ordinary Sri Lankans are facing shortages and rising prices.
What brought Sri Lanka to this point?
According to critics, the foundation of the crisis, which is the worst in decades, is economic mismanagement by successive governments, which produced and perpetuated a dual deficit — a budget deficit as well as a current account deficit.
A working paper from the Asian Development Bank in 2019 stated, "Sri Lanka is a classic twin deficits economy." "Twin deficits indicate that a country's national expenditure surpasses its national revenue, indicating that the country's marketable products and services output is insufficient."
While the COVID-19 epidemic has wiped out swathes of Sri Lanka's economy, Rajapaksa's massive tax cuts during his 2019 election campaign have worsened the current situation.
Credit rating agencies downgraded Sri Lanka, virtually locking it out of international capital markets, as the country's rich tourism industry and foreign workers' remittances were slashed by the pandemic.
As a result, Sri Lanka's debt management program, which was dependent on access to those markets, was derailed, and the country's foreign exchange reserves fell by about 70% in two years.
The Rajapaksa administration's intention to prohibit all chemical fertilizers in 2021, which was subsequently reversed, also harmed the country's agriculture economy and caused a decline in the key rice production.
What becomes Sri Lanka's foreign debt?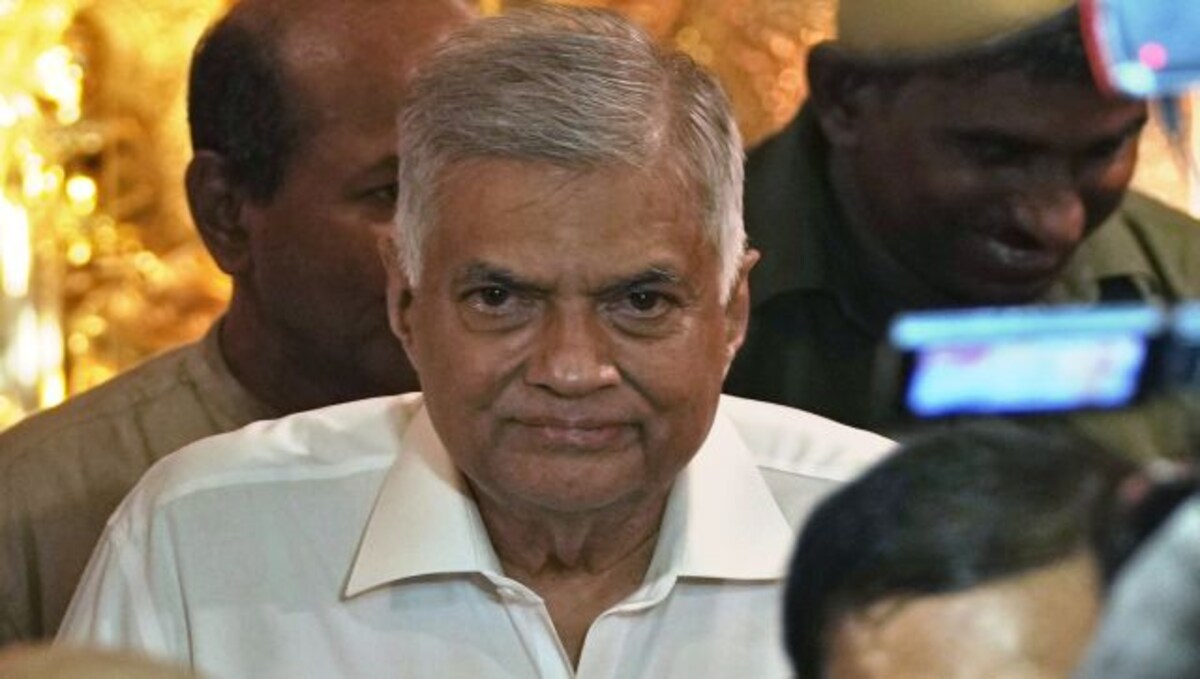 The government has only $2.31 billion in reserves as of February, but it anticipates debt obligations of about $4 billion in 2022, including a $1 billion international sovereign bond (ISB) expiring in July. At $12.55 billion, ISBs account for the majority of Sri Lanka's foreign debt, with the Asian Development Bank, Japan, and China among the main holders.
A recent IMF analysis of the country's economy found that the public debt had reached "unsustainable levels" and that foreign exchange reserves would not be sufficient to pay the debts in the near future.
A note from Citi Research published late last month concluded that "the IMF report's findings and the government's recent initiatives are insufficient to restore debt sustainability, which clearly entails debt restructuring."
Who is assisting Sri Lanka?
Experts and opposition leaders have been asking Rajapaksa's administration and the Central Bank of Sri Lanka (CBSL) for months for IMF assistance despite mounting concerns. However, as oil prices skyrocketed in the aftermath of Russia's invasion of Ukraine in late February, the administration ultimately devised a strategy to approach the IMF in April.
A senior official with the IMF said on Thursday that Sri Lanka will begin discussions with the IMF on the prospect of a loan in the "coming days."
Before approaching the IMF, Sri Lanka depreciated its currency sharply, escalating inflation and exacerbating the public's suffering, with many people facing hardship and long lines.
In the meanwhile, Rajapaksa has requested aid from China and India, notably from the latter for petroleum. On Saturday, a fuel cargo under a $500 million credit line agreed with India in February is anticipated to arrive. 
New Delhi has been requested to loan Sri Lanka another $1 billion for essentials such as food and medication, and the Rajapaksa administration has agreed to lend the country that amount.
After providing the CBSL with a $1.5 billion swap and a $1.3 billion syndicated loan, China is considering extending the island country a $1.5 billion credit line and a separate loan of up to $1 billion.