Trends
Workers abandon the largest iPhone plant in order to avoid Covid-19 limitations
Workers at Apple Inc.'s largest iPhone manufacturing facility in China are leaving to avoid hastily implemented Covid restrictions that have left many of the 200,000 employees struggling with subpar living conditions.
According to official posts online, tight Covid limits were implemented at the world's largest iPhone facility in Zhengzhou to contain the epidemic. As a result, local officials from numerous districts in the center of Henan province announced they will accommodate Foxconn Technology Group home-bound workers.
Residents in at least six counties and cities in Henan were urged to get in touch with the police before leaving Foxconn. According to official posts on WeChat, employees would be subjected to a required period of isolation for several days.
According to the posters, cities like Mengzhou and Luoyang have set up buses to transport personnel to isolation areas. According to a WeChat post from the Dagang county administration, buses and officials have been sent to help transport workers to quarantine locations for a required seven days of isolation before being allowed to return home.
According to a WeChat statement published by the Zhengzhou municipal administration on Sunday, Foxconn sent three messages to its employees at the Zhengzhou facility, promising to assure safety, legal rights, and money for those who are ready to stay. In the meanwhile, the business and the local government also set up buses for workers who wanted to go home.
Foxconn said in a statement to Bloomberg that there is a sufficient supply of daily essentials and that the Covid issue at the Zhengzhou facility is progressively coming under control. It also said that it will communicate with other manufacturers on capacity help to limit any potential damage. Over the weekend, social media was awash with videos and images of personnel leaving the site, with some of the departing staff receiving food and shelter from nearby neighbors. Bloomberg hasn't examined the content's veracity.
Conflicts at the Zhengzhou facility serve as a stark reminder of the financial and social implications of Xi Jinping's Covid Zero program, a stringently enforced framework of mass testing and lockdowns in quarantine that has stoked a growing backlash. It also demonstrates the potential damage China's policy, which calls for lockdowns, business restrictions, and massive testing campaigns once even one Covid case surfaces, poses to worldwide supply networks and products.
Food Crisis
The major Foxconn facility in Zhengzhou, which adopted a closed-loop system in response to the development of Covid instances, has been experiencing rising employee discontent. After the Taiwanese manufacturer of the majority of the world's iPhones closed cafeterias at the "iPhone City" production facility, food became a source of anger. According to Bloomberg News, at one point, only employees on manufacturing lines received lunch boxes, while others who were afflicted or unwilling to leave their company-provided dorms received more basic food like bread and instant noodles.
How many employees were permitted to depart Foxconn is unknown. To produce gadgets, including the most recent iPhone 14 models from Apple Inc., the firm engages a large number of temporary employees from the neighborhood. Outside of regular business hours, Foxconn and Apple didn't immediately respond to a request for comment. On Wednesday, Foxconn stated that a "small" epidemic had not had an impact on output.
Taking a zero-tolerance stance against the virus, China has shut down industries and disrupted supply systems. Closed loops allow businesses to continue operating during lockdowns, but they harm employees because their movements are heavily restricted and some are even forced to sleep on factory floors. To restart production after Shanghai's unrest-related lockout earlier this year, Tesla Inc. deployed a closed loop. At the Shanghai plant of Quanta Computer Inc. in May, hundreds of employees fought with security guards after being denied access to the outside world for months.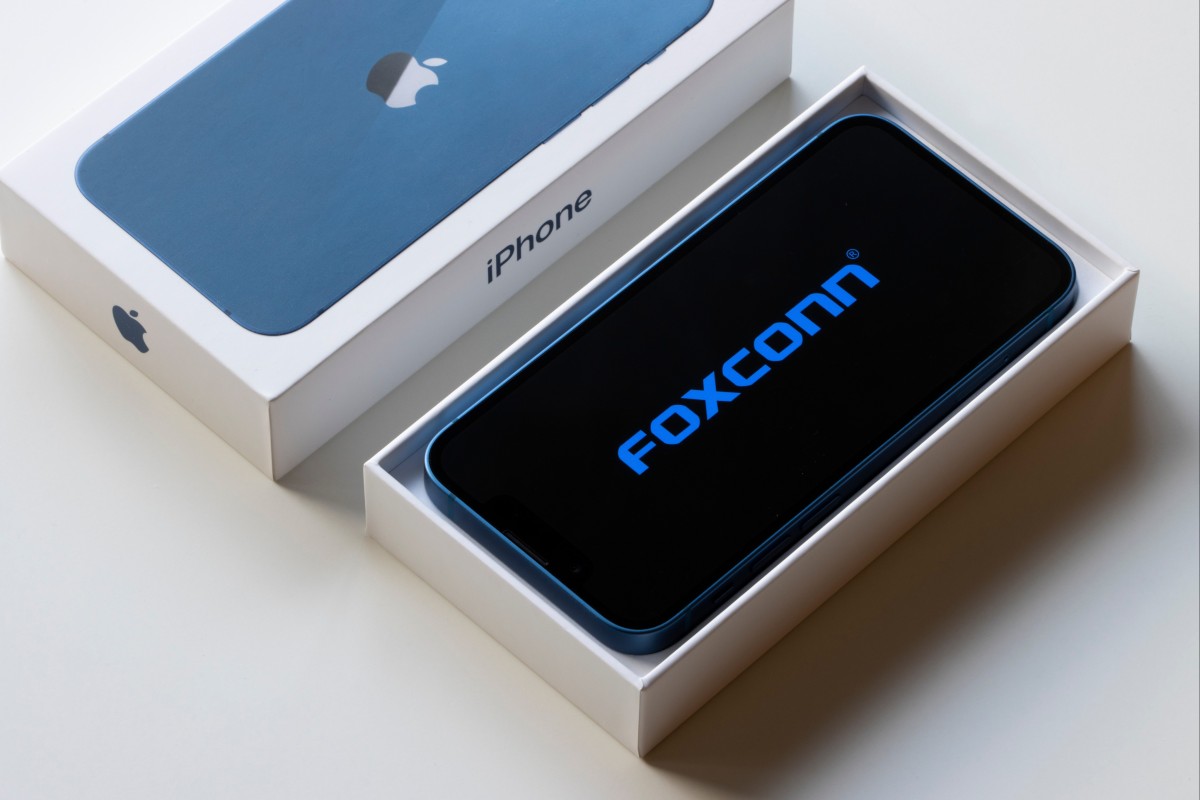 Foxconn Fallout
The country's largest private employer—\often cited as proof of China's industrial prowess—is currently feeling the effects. The unhappiness occurs just as Apple is about to unveil the iPhone 14 amid a worldwide demand downturn for electronics that is unparalleled. While doing better than other smartphone manufacturers, it has reportedly decided against increasing production of its new iPhones this year after a predicted jump in demand did not occur, according to Bloomberg. Apple released better-than-anticipated financial results on Thursday but issued a holiday slowdown warning.
Any issue in Zhengzhou poses a risk to Apple's carefully planned supply chain. Thousands of parts are transported from Europe to Asia, assembled by hand into gadgets in Zhengzhou, and then delivered to the rest of the globe. Social media sites like Douyin and Weibo have been inundated in recent days with images and videos that appear to have been posted by Foxconn employees who are unhappy with the working environment at the facility. In one widely circulated video, garbage was seen piling up outside dorm rooms, while in another, individuals were shown fighting over food in an apartment building where workers were allegedly placed for quarantine.
Others posted cries for assistance. Since people who shared these films on Douyin did not respond to messages, Bloomberg was unable to confirm the legitimacy of these specific recordings. For the Foxconn employees, volunteers from neighboring communities set out food and beverages. One of these volunteers, who wished to remain anonymous and go by the surname Zhang, was assigned the responsibility of distributing the supplies that his hamlet in Xingyang County had prepared. He claimed that the individuals he captured on camera were Foxconn employees since they would have to travel down that route to leave the building. He shared the film on the short video-sharing website Douyin.
It is unknown how many employees work at the Zhengzhou factory today, how many have departed, and how many were impacted by the COVID-19 limits. According to media reports from earlier this week, the firm had put in place a "closed-loop" system that essentially limited worker travels to those between their homes and the plant. According to local media reports, Foxconn employees complained of subpar meals and a lack of medical attention for those who tested positive amid concerns that diseases could be spreading. The business rejected allegations that 20,000 workers at the facility had COVID-19 infections.
Cities close to Zhengzhou have advised Foxconn employees to notify local authorities if they want to travel back to their hometowns so that suitable isolation measures may be made. According to posts on the Zhengzhou government's official WeChat account, Foxconn sent notes to factory workers on Sunday, promising to protect their safety, legal rights, and earnings. A day after footage of employees leaving the workplace alone went viral, Foxconn and several local governments set up transportation for workers who wanted to go home. How much of a say they had in the affair remained unclear.
Edited by Prakriti Arora