Trends
Top 10 Best Warehouse Management Companies in India in 2023
Top 10 Best Warehouse Management Companies in India in 2023
An enterprise can manage warehouse operations from when products or materials leave a warehouse until they leave by using a warehouse management system (WMS), which is made up of software and processes. A warehousing management system (WMS) is a computer program that controls supply chain fulfillment activities from the distribution center to the retail shelf and provides visibility into a company's complete inventory.
By coordinating and optimizing resource consumption and material movements, warehouse management (WMS) solutions can assist businesses in making the most of their equipment, workforce, and space expenditures. WMS systems are specifically created to handle the requirements of a complete global supply chain, including enterprises engaged in distribution, manufacturing, asset-intensive industries, and services.
Today's connected customers want to buy everywhere, fulfill everywhere, and return anywhere in the dynamic, omnichannel fulfillment industry. Businesses must be able to react swiftly using warehouse management software that maximizes fulfillment capabilities to meet this need. You can become ready for the supply chain of the future today with the help of our sector, cloud-based warehouse management solution.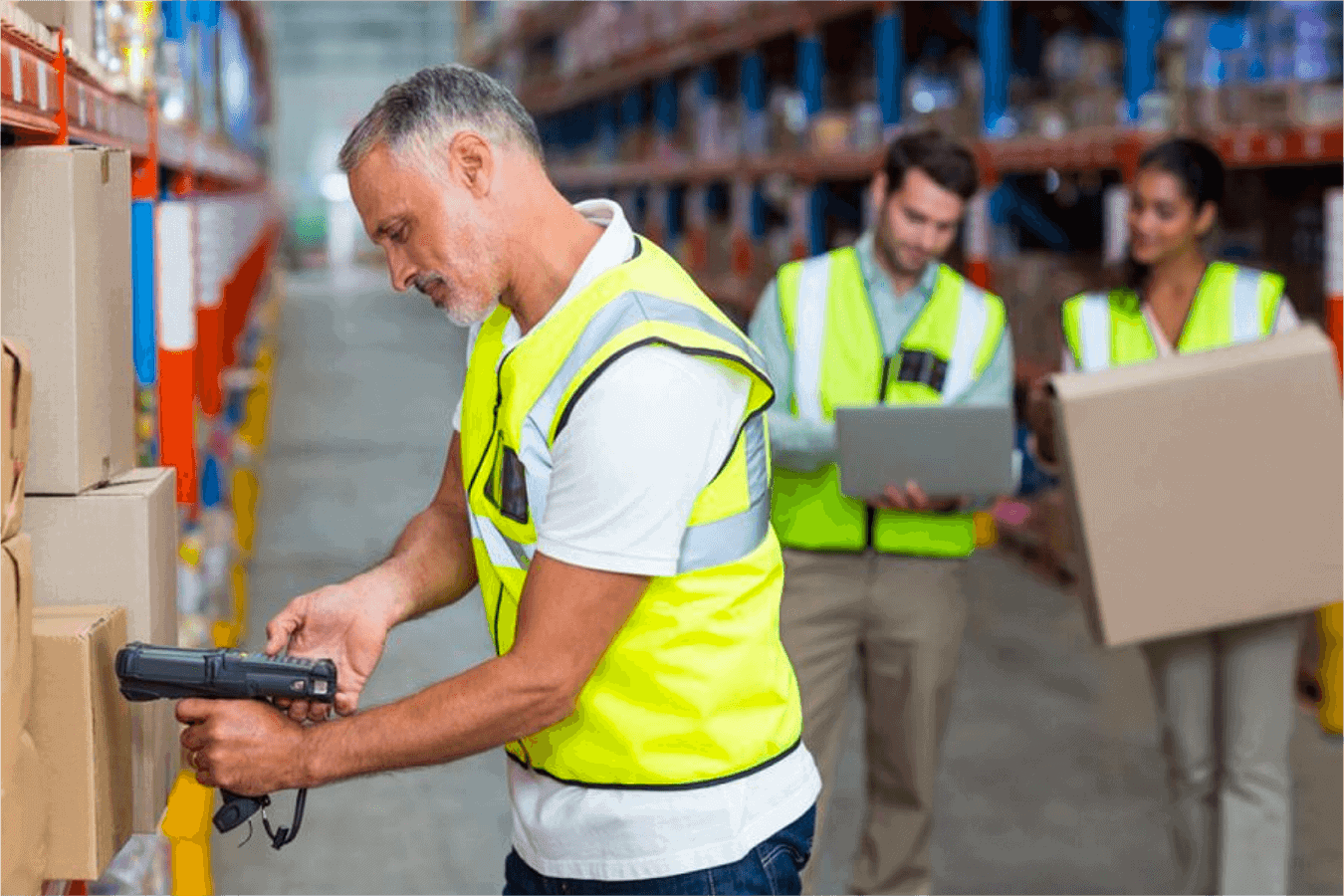 The only prerequisite has an Internet connection. WMS Cloud expands supply chains to match inventory control and activity and provides contemporary purchasing methods. It allows real-time visibility into a complete inventory, accessible through smartphones and browsers.
What is a WMS used for?
Because they house all of the products needed or generated in production and supply chain operations, from raw materials to completed goods, warehouses are at the center of these processes. A WMS's goal is to ensure that supplies and items are transported through facilities in the most effective and economical manner possible. A WMS manages various tasks, like inventory tracking, picking, receiving, and putting away, that make these moves possible.
Additionally, a WMS offers visibility into such an organization's stock at any time and place, including while it is in transit at a facility.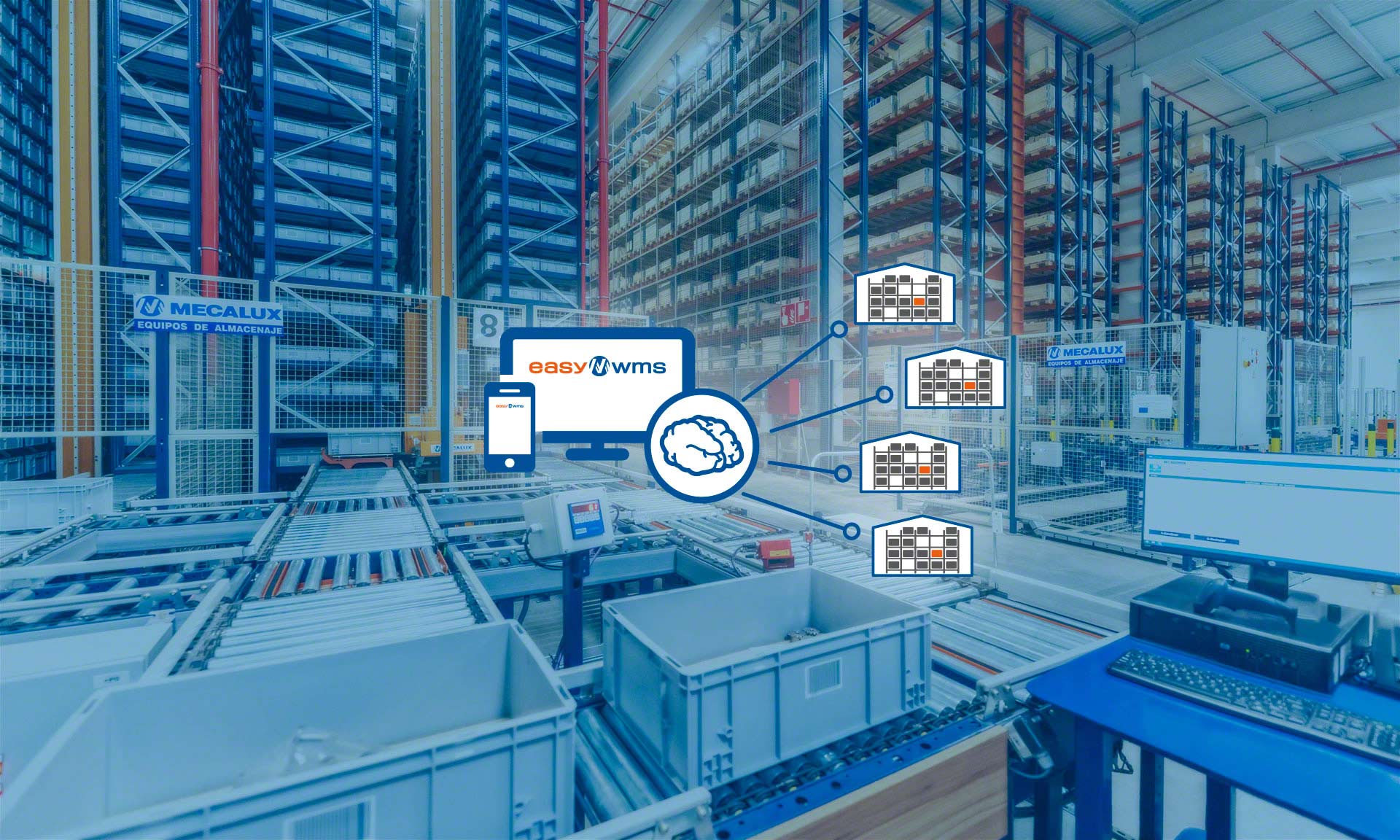 Position of WMS in the Distribution Chain
Only as fast, precisely, and effectively as warehouse processes allow the supply chain to function. A WMS plays a crucial part in supply chain management by coordinating order fulfillment procedures, from acquiring raw materials to exporting finished items.
For instance, the distribution system may be slowed down or disturbed if natural resources are not received correctly, or parts are lost in a warehouse. WMSs are essential in making sure that these processes go well by keeping track of inventory and ensuring that things are correctly stored, sorted, transported, and monitored. ERP, transport management systems (TMS), and inventory systems are just a few examples of the systems frequently used in conjunction with or linked with a WMS.
1. Unicommerce
One of the top warehouse management systems is Unicommerce. They oversee more than 6000 warehouses worldwide. The cutting-edge WMS from Unicommerce is capable of managing warehouses of different shapes and sizes. Unicommerce is particularly well suited to e-commerce enterprises because it provides multiple e-commerce-specific capabilities.
To help you organize items in a multichannel retail environment, Unicommerce offers certain functionality. You may manage optimal allocation in several warehouses and maintain livable stock levels with the aid of Unicommerce WMS. The product dispatch and shipment processes are also automated and trackable from this WMS.
2. Vin ERetail WMS by Vinculum
A cloud-based warehouse management solution called Vin eRetail WMS by Vinculum was created for a variety of use cases. Retailers, wholesalers, up-and-coming e-commerce firms, marketplaces, and 3pl providers can receive services from it. Vin eRetail has all the tools required to simplify managing inventory across several locations. You can automate multi-platform selling with this WMS marketplace integration as well. Enterprise Resource Planning (ERP) platforms, including Oracle and SAP, are integrated with Vinculum.
3. Increff
A warehouse management system (WMS) called Increff WMS provides multi-channel order syncing and fulfillment. They have a straightforward web-based interface and are provided as a SaaS (software as a service) platform. With real-time synchronization, Increff WMS offers a single-level view of stock and orders from several channels.
Medium – big warehouses are the target market for Increff WMS. Additionally, Increff provides connections with a number of e-commerce platforms, logistics companies, and ERPs. Increff partners with Fashion and Lifestyle companies and retailers to significantly and sustainably boost sales and inventory efficiency. Businesses' merchandising and delivery operations may be transformed thanks to our technology and data-backed knowledge.
They have their "end-to-end" approach to the fashion supply chain enables them to create specialized, technology-driven recommendation systems that guarantee the availability of the ideal product in excellent quantity and at the perfect place. They also work with brands to develop data collection methods and have the best algorithms for solid suggestions.
Their system supports Business Intelligence, First Time Allocation, Replenishment, Distributing (First Time Allocation, Refueling, and Inter-Store Transfer), and Merchandise Demand Planning in the fashion supply chain.
4. SAP
A warehouse called SAP WMS is made to handle busy warehouse operations. The tools required to connect intricate supply chains, transportation, and distributing functions are provided by SAP WMS. It attempts to optimize and simplify corporate processes like distribution operations, cross-docking, and multi-channel fulfillment.
SAP WMS offers a complete warehouse management solution that supports on-premises and cloud-based implementation. It can assist with the full integration of output, edge warehouse management, and equipment control for warehouse automation.
5. Oracle Warehouse Management
To streamline inventory processes, use Oracle WMS, a cloud-based warehouse control technology. Both omnichannel fulfillment and reverse logistics are supported. Additionally, Oracle WMS provides stock synchronization across several channels and locations. To streamline your warehouse operations, you may link a number of services using Oracle WMS. A customer cloud charity work is made available by Oracle to promote peer-to-peer education and collaborations.
Long, difficult integrations, expensive upgrades, and laborious processes are not appropriate in the New Fulfillment Economy. It demands a single, 360-degree perspective of your warehouse operations, which can only be accomplished by making the fulfillment platform more efficient. This entails a safer location for data, a quicker transition to multichannel trade, and a more intelligent manner of conducting business.
The top cloud-based warehouse management software is Oracle Warehouse Management Cloud (WMS), according to the market. Oracle WMS Cloud blends the speed and cost-savings of the cloud with best-in-class warehouse management and fulfillment capabilities. It has cutting-edge product offerings, mobile solutions, and an intuitive user experience.
6. TecSYS Warehouse Management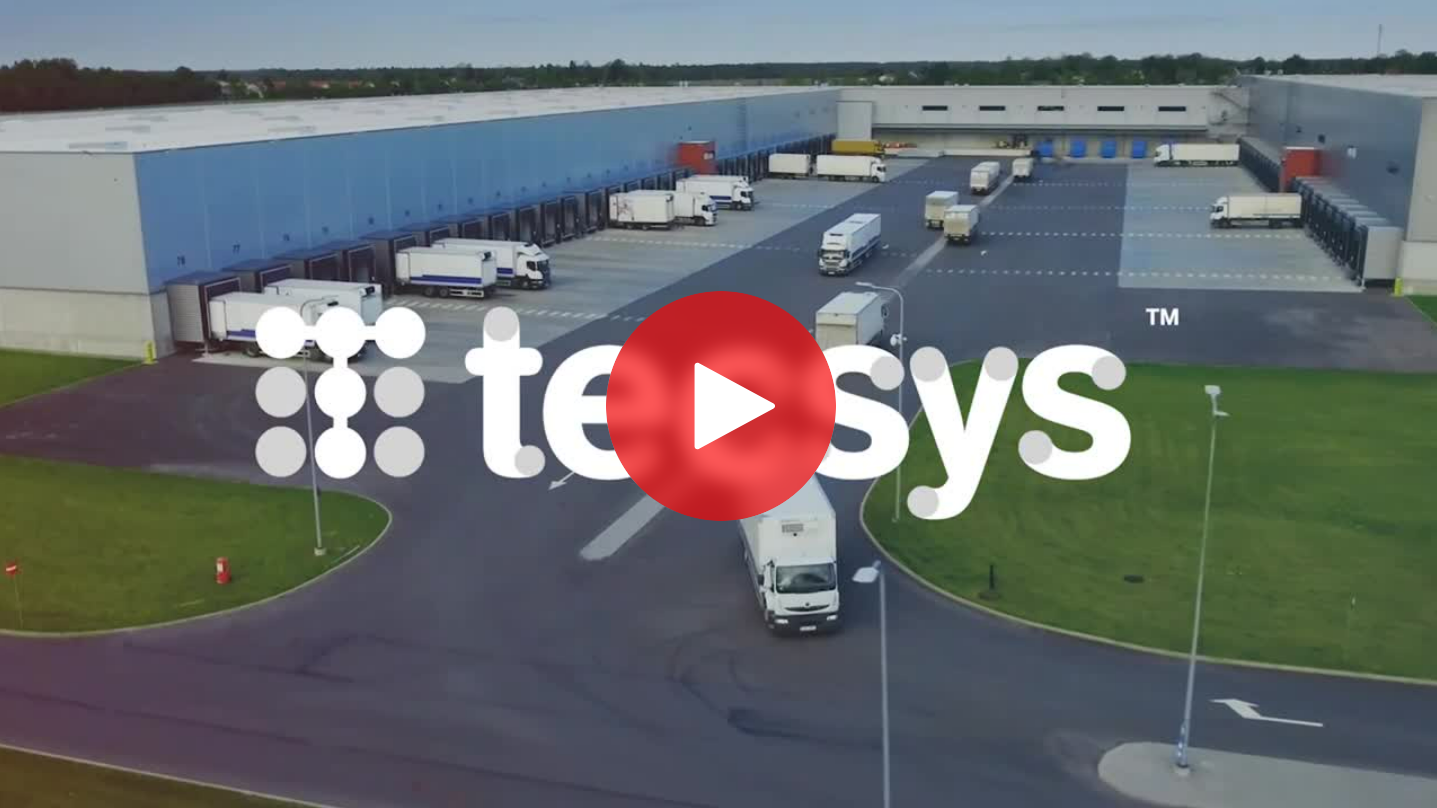 Modern warehouse & supply chain administration services are offered by the cloud-based warehouse control service (WMS) TECSYS Warehouse Management. By enhancing the end-to-end warehouse control operations and boosting order accuracy, TECSYS Warehouse Management now provides services to over 600 clients and aids in the reduction of inefficiencies.
Tool Features:
This system presents a variety of pick strategies, including the wave, zone, clusters, etc.

Cross-dock and dock management

Services for dynamic slotting – Special manufacture, unique kitting and labeling, lot tracking, expiry date, and serial numbering.

It provides sophisticated functionality for selection, shipping, and many other services.

Management of transportation.
Pros: The system is dependable and expandable, It gives a flexible workflow, and Different CRM and Erp software can be linked with the system.
Your business operations can be deployed with the TECSYS WMS with little to no change. Additionally, they have been a Visionary on Gartner's WMS magic circle for the last nine years. TECSYS was established in 1983 and had its Canadian headquarters in Montreal. More than 600 people use it. The Innovation Leader Award went to TECSYS WMS. It is a cloud-based solution that performs best for medium-sized and large businesses.
7. Reflex WMS
A multi-site & multi-channel warehouse management system is known as Reflex WMS. Around the world, more than 1100 warehouses have Reflex WMS installed. They are made to handle the difficulties posed by omnichannel and e-commerce logistics.
Reflex Warehouse Management System is a Cloud system that can connect to numerous other applications like ERP, Erp, TMS, and tools and services for automating warehouse operations.
8. 3PL Warehouse Supervisor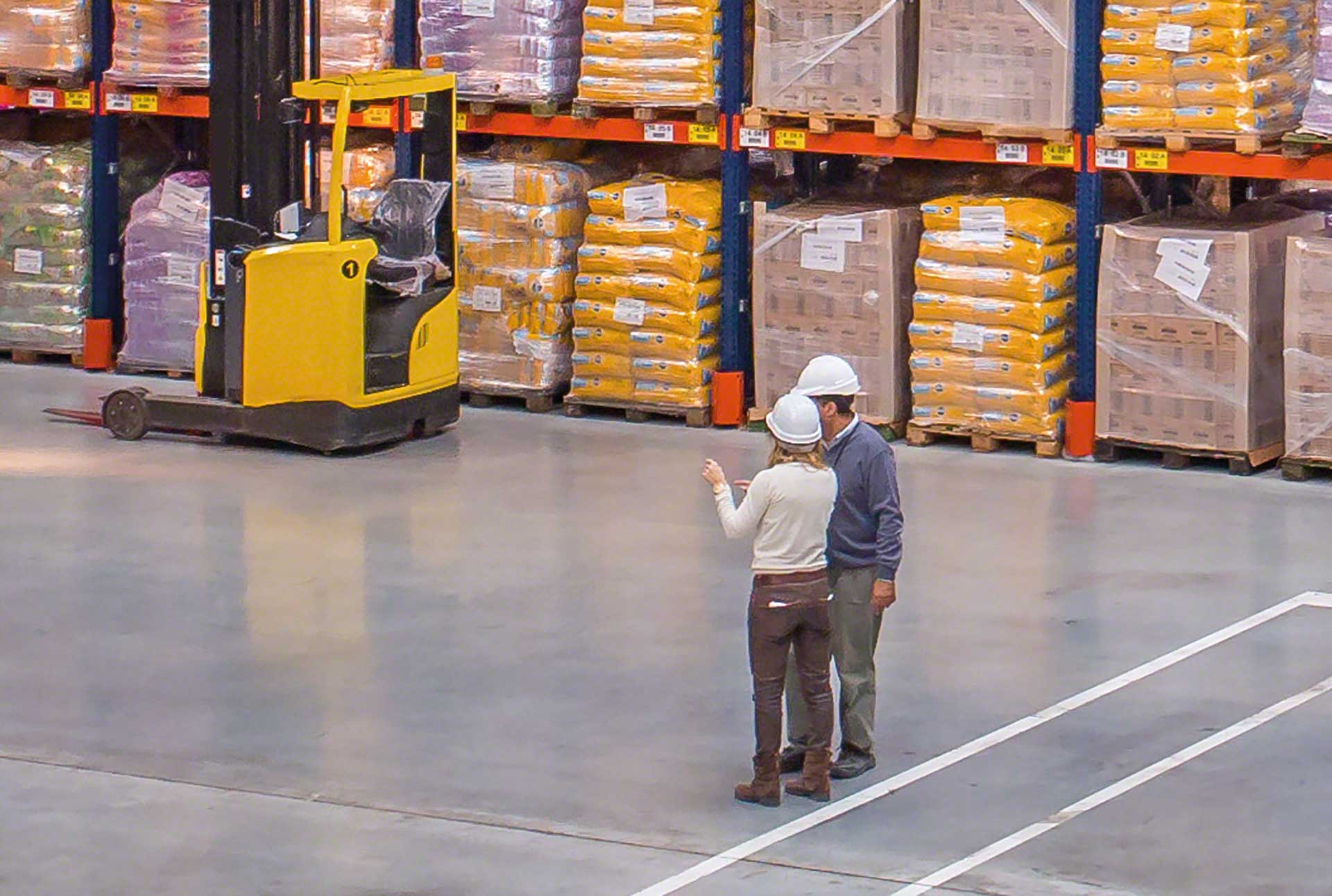 A warehouse management system geared toward 3PLs is called 3PL Warehouse Manager. This cloud-based approach can significantly simplify third-party logistics service providers' operations. Three 3PL-specific functions, including invoicing and invoicing with QuickBooks connection, are available through 3PL Warehouse Manager. Using API connectors, dispatching can even be automated.
Tool Features:
Simple expansion

Integrated seamlessly

Correct billing

Scanning barcodes on the go

Centralized control over the management of customers, locations, and warehouses.

Accurate scanning, packing, and shipment verification.

Orders and inventory can be managed at any time and from any location.

It offers assistance with integration with EDI service providers.
Pros: The system can be easily expanded, and software upgrades are simple, Utilization is simple, and data is available for handling at any time and from any location.
Additionally, the 3PL Warehouse Manager provides several tools to aid in managing the numerous clients that a 3PL will deal with. Flexible billing schedules can be used to produce segmented billing and reports for each customer. For every customer, you can also design scalable, repeatable workflows.
It provides a state-of-the-art user interface and clever workflow features. Nancy Rohman and John Watkins established 3PL Central in 2006. They were operating or owning their warehouse at the time. As a result, professionals in warehouse management really designed this system.
9. Fishbowl Depot
An edge warehouse management platform called Fishbowl Warehouse offers seamless QuickBooks connectivity. Additionally, they have integrations with programs like Salesforce, Accounting, and USP Ready. Some unique capabilities provided by FishBowl WMS include making invoices and scanning items using a mobile device.
Features of the tool: Integration with QuickBooks is offered, Reporting, Management of Sales and Purchase Orders, Multiple Places, Time and Labor for Multi-Currency Shipping
Advantages: It offers a risk-free trial, You can create sales orders and purchase orders in any currency, and Fishbowl offers a variety of plugin items.
According to FishBowl WMS, it can provide business ERP-like features for a far lower price. To provide a comprehensive warehouse management service, FishBowl includes a number of capabilities in addition to the standard warehouse management tools. These include functions like e-commerce, CRM, EDI connections, employee tracking, and business intelligence tools. David K. Williams founded the software company Fishbowl Inventory, which is based in Orem, Utah, in the United States. Any size organization can use this technology. This business offers QuickBooks manufacturing and stock control solutions.
10. Oracle Netsuite
The cloud-based WMS Oracle Netsuite is positioned as a complete company management solution. Strategic Planning (ERP), Relationship Management (CRM), & e-commerce are all included in their list of features.
Cycle counting, efficient pick-and-pack procedures, and shipping system connectors are all capabilities of Oracle Netsuite WMS. Additionally, Oracle Netsuite offers a mobile app that lets customers conduct warehouse operations-related tasks directly from a smartphone.
How Should You Choose the Best Warehouse Management System for Your Online Store?
There are several factors to consider while searching for a warehouse administration system in your company. Below is a brief review of the most crucial things to think about. These serve as valuable benchmarks for choosing the ideal WMS for your company.
1. Operational Costs Overall
One of the main factors to be taken into account is the Warehouse Management System's overall operational cost. The two main costs associated with cloud-based WMS solutions are the subscription fee and the expense you expend to make the necessary changes to your warehouse equipment. You must carefully examine the WMS's pricing plan in order to determine the cost of the subscription. This will allow you to choose the precise cost you will incur.
The calculation for on-premises software is a little more complicated. You must figure out how much the software's initial purchase will cost. You must also take into account if subscription-based services are required for your company and estimate the cost if any are offered, such as technical assistance. The equipment you will need to install to operate the on-premises WMS will entail costs, which should be your priority.
2. Software Reliability
Your whole warehouse operation will be managed and supervised by the WMS. An important factor to take into account is the platform's or the software's general dependability. Your leading enterprise and distribution network will shut down if there is any issue in this area.
The computation is a little more difficult for on-premises applications. You must determine the cost associated with the software's first purchase. If any subscription-based products (like technical assistance) are available, you should also factor in the ones your company needs and estimate the cost. Most importantly, you must take into account the cost of the equipment you will need to install to operate the on-premises WMS.
3. Software Dependability
The WMS will be in charge of overseeing and managing every aspect of your warehouse operations. An essential factor to take into account is the general dependability of the platform or product. Your entire company's supply chain will be completely shut down if there is any issue in this area. Check if the WMS platform allows a multi-location warehouse model if you intend to make the transfer. This also applies to other services like multichannel retail and various customer care options.
4. Tools for Automation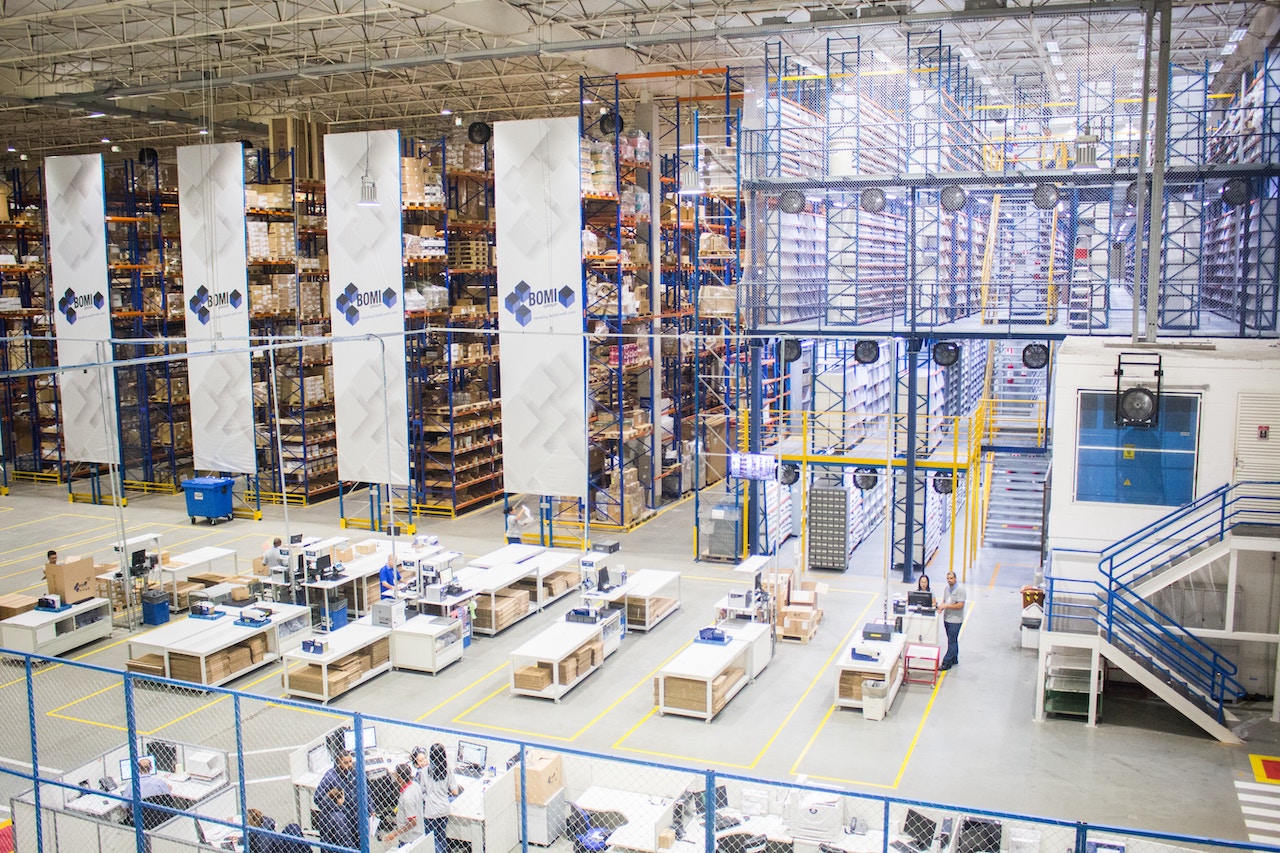 Today, automation equipment is a requirement in warehouses. You must confirm that your chosen WMS system delivers the necessary automation tools. Your company procedures will determine the precise requirements.
The absolute essentials are simple automation solutions to handle dispatch, put-away, and other common tasks. Depending on the program and your needs, you might need more sophisticated automation solutions to automate some of your warehouse procedures. Using API integration, it is possible to automate a variety of business activities effectively.
5. Features of Business Intelligence
Business intelligence features enabled by AI are now considered standard practice in the sector. They can help you pinpoint pain spots and gain insights into your company's operations. Always search for data and business intelligence analytics tools that are relevant to the sector in which you work.
You can decrease the cost of hiring new employees and boost productivity using the right business intelligence features. These tools offer insights that are nearly impossible to obtain manually. These functionalities are becoming increasingly important to keep a competitive edge.
6. Technical Assistance Is Offered
An effective technical support team can considerably improve the experience of utilizing a WMS platform. Technical assistance will be required during the onboarding procedure. A good help desk team can help you return to normal much sooner in the event of malfunctions or other issues. We usually advise choosing the subscription plans if the Warehouse Control System you use offers them if you want better or faster technical assistance.
There are five advantages to a warehouse management system.
Any company with on-hand inventory needs a robust, digital warehouse management system, which can help save money and create new efficiencies in many different areas. These are the top five advantages of a WMS system:
1. Increased operational effectiveness: For increased effectiveness, smoother operation, and the capacity to handle more enormous volumes, WMS solutions streamline and automate warehouse operations from inbound receipts to outbound deliveries. They remove duplicative and pointless labor and decrease product picking and shipment errors. A WMS also exchanges information with ERP & transport management solutions, providing you with a comprehensive perspective that goes beyond the warehouse and accelerates the shipment of goods.
2. Reduced loss and costs: WMS software can determine which goods need to be chosen first or which may require a sales push to minimize waste if you have perishable or date-restricted stock. Additionally, it can assist you in choosing the best transport routes and merchandise positioning for the warehouse area. Specific systems provide advanced simulations to build floor plans and put pallets, shelving, and gear in the most effective spots for maximum productivity and cost savings.
3. Real-time inventory visibility: A WMS system uses barcoding, RFID tagging, cameras, or other location tracking techniques to provide you with real-time visibility into your inventory as it enters, moves through, and departs from your warehouse. With this insight, you can execute a just-in-time function of the business, improve traceability, which is crucial in the case of a recall, and produce more precise demand projections.
4. Better labor execution: A WMS may assist with labor forecasting, schedule creation, travel time optimization inside a warehouse, and work assignment based on proximity, skill level, and other considerations. By fostering a more laid-back, well-organized, and secure atmosphere where employees feel their work is appreciated and being spent effectively, an intelligent WMS system has the potential to increase staff morale.
5. Better interactions with customers and suppliers: A WMS gives customers better order fulfillment, quicker deliveries, and fewer inaccuracies, which boosts customer satisfaction and brand loyalty. Shorter wait times at docks and loading bays benefit suppliers and foster better relationships.
Edited by Prakriti Arora