Trends
China's new leadership has been revealed, and it is dominated by Xi Jinping's allies.
Following his historic third term as China's leader, Xi Jinping vowed to "work diligently." China's new leadership has been revealed, and it is dominated by Xi Jinping's allies.
After filling the newly announced Politburo Standing Committee (PBSC) with all of his allies, Chinese President Xi Jinping began his unprecedented third five-year term on October 23, 2022, with even stronger control of the ruling Communist Party.
Following the first meeting of the new Central Committee, which was unveiled on October 22, 2022, following the conclusion of the week-long CPC congress, Mr. Xi's (69) allies were appointed to the PBSC on October 23, 2022.
Mr. Xi has completed an unprecedented clean sweep of all seven positions on the all-powerful body, a first in Chinese Communist Party politics where power had previously been shared among different party factions, which Mr. Xi has shattered.
Mr. Xi introduced the new leadership to the media on October 23, 2022, in the following order: Li Qiang, former Shanghai party chief; Zhao Leji, former head of the Central Commission for Discipline Inspection (CCDI); Wang Huning, ideology czar; Cai Qi, former Beijing party chief; Ding Xuexiang, Mr. Xi's chief of staff; and Li Xi, party chief in the key economic powerhouse.
Despite criticism of the draconian Shanghai lockdown earlier this year, Mr. Li is expected to succeed outgoing Premier Li Keqiang as Premier in March, a sign seen by some observers as a reaffirmation of the "zero-COVID" regime, while Mr. Zhao is expected to lead the National People's Congress, or Parliament. Mr. Li was appointed as the new head of the powerful CCDI, the anti-corruption agency, on Saturday.
"High winds, choppy waters, and dangerous storms will not deter us," Mr. Xi said when introducing the leadership. According to him, the CPC "can only become invincible if it remains committed to self-reform."
"The world is facing unprecedented challenges," he said. ""Just as China cannot develop in isolation from the rest of the world," he added, noting that the Chinese economy, which grew only 0.4% in the second quarter due to COVID lockdowns and represents Mr. Xi's biggest domestic challenge, still demonstrated "great resilience."
Foreign Minister Wang Yi's (69) appointment to the Politburo suggests he will succeed retiring Yang Jiechi as top diplomat, while He Lifeng's appointment suggests he will be Mr. Xi's new economic czar, in charge of shaping economic policy. The Politburo was devoid of women for the first time in 25 years.
Former leader Hu Jintao (79), who was once a power center in the party in his own right and was recently known to be ill, was unexpectedly escorted off stage on Saturday, highlighting Mr. Xi's dominance.
The exclusion of Mr. Hu's allies, former Premier Li Keqiang and formerly fourth-ranked PBSC member Wang Yang, from the new Central Committee announced at the congress paved the way for Mr. Xi and his allies to sweep the Party's highest body on Sunday.
Future Leaders of China
Mr. Xi has close personal and long-standing ties with all six members of the top-ranking Politburo Standing Committee. Mr. Xi's chief of staff in Zhejiang Province, where he was Party chief in the mid-2000s, was second-ranked Li Qiang (63).
Ding Xuexiang (60), the new PBSC's youngest member, was Mr. Xi's chief of staff as Director of the Party Central Committee's General Office, the key nodal body; he was also Mr. Xi's chief of staff when he was Shanghai province's party secretary, and both Mr. Ding and Mr. Wang accompanied Mr. Xi on all of his foreign trips during the previous term.
Li Xi (66), the new CCDI chief, has a family connection to Mr. Xi that dates back to the 1980s, when he worked for Li Ziqi, a close associate and friend of Mr. Xi's father, Xi Zhongxun, and later became the party secretary of Yan'an, a former revolutionary base with close ties to the Xi family.
As the Communist Party Congress comes to a close, Xi Jinping declares, "fight and win."
On October 22, 2022, China's five-yearly Communist Party Congress (CPC) concluded, with President Xi Jinping is set to be elected for an unprecedented third term.
Mr. Xi gave a speech beginning around midday as part of the week-long gathering at the Beijing's Great Hall of the People.
"Dare to succeed, dare to fail, bury your heads, and work hard. Maintain your determination to move forward, "He informed the members of the party.
His speech marked the end of a week of mostly rubber-stamp meetings among the party's 2,300 delegates, who were chosen by the party to approve a leadership shuffle.
Former Chinese President Hu Jintao, on the other hand, was led out of the closing ceremony, an unusual move for such a carefully choreographed event that received no official explanation. The new Central Committee, made up of approximately 200 senior Party officials, was elected shortly after 11 a.m. Saturday, according to state media agency Xinhua, without disclosing the full list of members.
Mr. Xi's "work report," which he delivered at the start of the Congress last Sunday, was also approved, as was a resolution on the Party's constitution.
Mr. Xi is now widely expected to be named general secretary on the day of Sunday, shortly after the first meeting of the new Central Committee.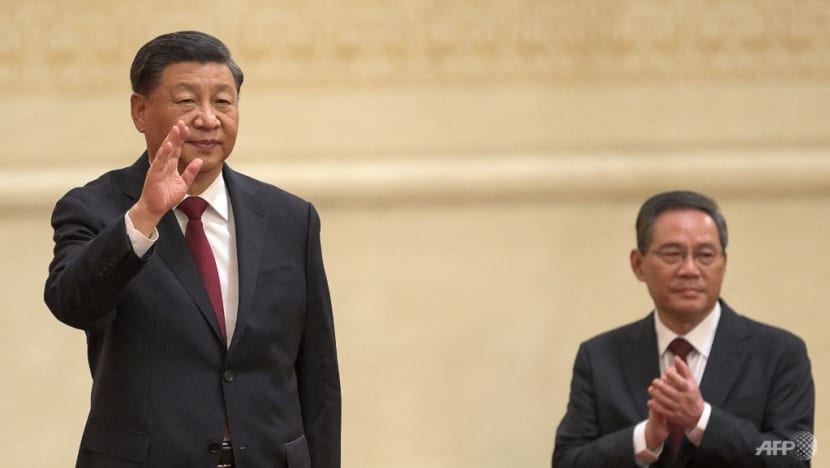 This will allow Xi to run for a third term as China's president, which is expected to be announced in March during the government's annual legislative sessions. Mr. Xi repealed the presidential two-term limit in 2018, allowing him to rule indefinitely.
What changes have been made to China's constitution?
Since Mao Zedong's reign, the Chinese constitution has been rewritten or amended nine times, with each change marking a watershed moment in China's evolution as a society and government.
The new Central Committee will also approve a reshuffled 25-member Politburo, as well as a Politburo Standing Committee of around seven people, which analysts predict will be stacked with Mr. Xi supporters.
Mr. Xi delivered a 105-minute speech at the opening ceremony of the Congress on Sunday, praising the party's achievements while ignoring domestic issues such as the stalled economy and the damage caused by his harsh zero-Covid policy.
Mr. Xi's speech was heavy on ideological rhetoric and light on policy, and he warned Communist Party members to brace themselves for a slew of challenges, including a hardening geopolitical climate.
"We must… be prepared to withstand strong winds, rough seas, and even dangerous storms "He stated.
"Faced with dramatic changes in the international landscape, particularly external attempts to blackmail, contain (and) blockade… We have prioritized our national interests, China."
Mr. Xi praised Hong Kong's transition from "chaos to governance" in his speech and vowed to "never commit to abandoning the use of force" to seize Taiwan.
Take command.
The Congress was expected to solidify Mr. Xi's position as China's most powerful-leader since Mao Zedong, with analysts predicting a third term for him.
According to David Bandurski, editor of the University of Hong Kong's China Media Project, Mr. Xi's work report "is a carefully scripted drama in which the supreme power of the Party, its leader, and its various ideas are meant to be elevated and amplified."
Some key questions, however, remain unanswered, such as whether Mr. Xi, 69, will appoint a good potential successor to the Politburo Standing Committee and whether a weakened version of his signature political philosophy will be enshrined in the party's charter.
According to Steve Tsang, director of the University of London's SOAS China Institute, the latter would make Xi Jinping Thought "the latest, 21st-century rendition of Marxism (and) China's state ideology."
"Xi's power will be comparable to that of a Chinese dictator, and no one will be able to advise him to attempt course correction," Tsang told AFP.
"Policy mistakes are more likely because everything depends on Xi getting it right."
Li Keqiang and Wang Yang-ming are not members of China's new Central Committee.
On October 22, 2022, the Chinese Communist Party elected a new Central Committee that did not include Premier Li Keqiang or Wang Yang, a sign that analysts believe indicates that the next Politburo Standing Committee will be stacked with Xi Jinping supporters.
Mr. Li, who will step down as premier in March, and Mr. Wang, who heads the Chinese People's Political Consultative Conference, are both 67 years old and thus eligible to serve on the standing committee for another five years under Chinese age norms.
Analysts and media reports say neither has long-standing ties to Mr. Xi, who is expected to appoint four new faces to the Standing Committee on Sunday. Current PSC members Wang Huning, 67, and Zhao Leji, 65, both seen as close to Xi, are expected to be reappointed.
Two more PSC members have reached retirement age.
Also on Saturday, the party's twice-decade congress ended with the approval of constitutional amendments aimed at cementing Xi's core status and the guiding role of his political thought within the party.
Mr. Xi, 69, is widely expected to secure a third leadership term when the new Central Committee elects the elite Politburo Standing Committee on October 23, 2022.
A third five-year term would cement Mr. Xi's position as China's most powerful ruler since the People's Republic's founding leader, Mao Zedong.
Among the amendments to the party constitution, the "Two Establishes" define Xi as the "core" leader of the party and cement his ideas as the guiding principles of China's future development; the "Two Safeguards" ensure Xi's "core" status within the party as well as the party's centralised authority over China.
Voting was done by show of hands in the vast Great Hall of the People, where much of the week's party congress proceedings took place behind closed doors.
At the conclusion of the congress, a military band played "The Internationale."
The party's new central committee will select the next Politburo, which typically consists of 25 people, and its new Standing Committee, which currently consists of seven people, at its first plenum on Sunday.
Mr. Xi, widely expected to be re-elected as China's top leader as party general secretary, will enter the Great Hall, followed by the other members of the Politburo Standing Committee (PSC) in descending order of rank.
Mr. Xi's immediate predecessor, Hu Jintao, was escorted from the stage during the closing ceremony; Mr. Hu, 79, appeared slightly unsteady when he was helped onto the stage for the opening ceremony last Sunday.
Following CPC Congress approval for a record third term, China has hinted that Xi will attend the G20 summit.
China hinted on Thursday that President Xi Jinping, who is widely expected to be re-elected for a record third term by the ruling Communist Party's Congress, will attend the G20 summit in Indonesia next month.
Furthermore, China's Foreign Ministry praised Mr. Xi's "diplomatic success," claiming that China has "robustly" maintained its sovereignty and security during his 10-year reign.
China hinted on Thursday that President Xi Jinping, who is widely expected to be re-elected for a record third term by the ruling Communist Party's Congress, will attend the G20 summit in Indonesia next month.
Furthermore, China's Foreign Ministry praised Mr. Xi's "diplomatic success," claiming that China has "robustly" maintained its sovereignty and security during his 10-year reign. The Communist Party of China (CPC) Congress, which begins here on October 16, is widely expected to grant Mr. Xi an unprecedented third five-year term, if not a life tenure, later this week, in addition to enhancing his powers through constitutional amendments.
With the exception of Mr. Xi, the Congress would approve a slew of new top-level leaders and officials, including the Premier, ushering in a new administration led by China's President, who is set to defy the CPC's 10-year mandatory retirement rule.
Mr. Xi, who will complete his 10-year term this year, will be the first Chinese leader to rule after party founder Mao Zedong, formally ending three decades of rule by his predecessors.
During a special media briefing here on Thursday, CPC and Foreign Ministry officials claimed that under Mr. Xi's leadership, Chinese diplomacy has achieved "unprecedented and historic" breakthroughs.
When asked if Mr. Xi will attend next month's G-20 summit in Bali, Ma Zhaoxu, Vice Minister and member of the CPC Committee of the Ministry of Foreign Affairs, said, "We actively support Indonesia's G20 presidency and the Bali summit's theme of'recover stronger, recover together."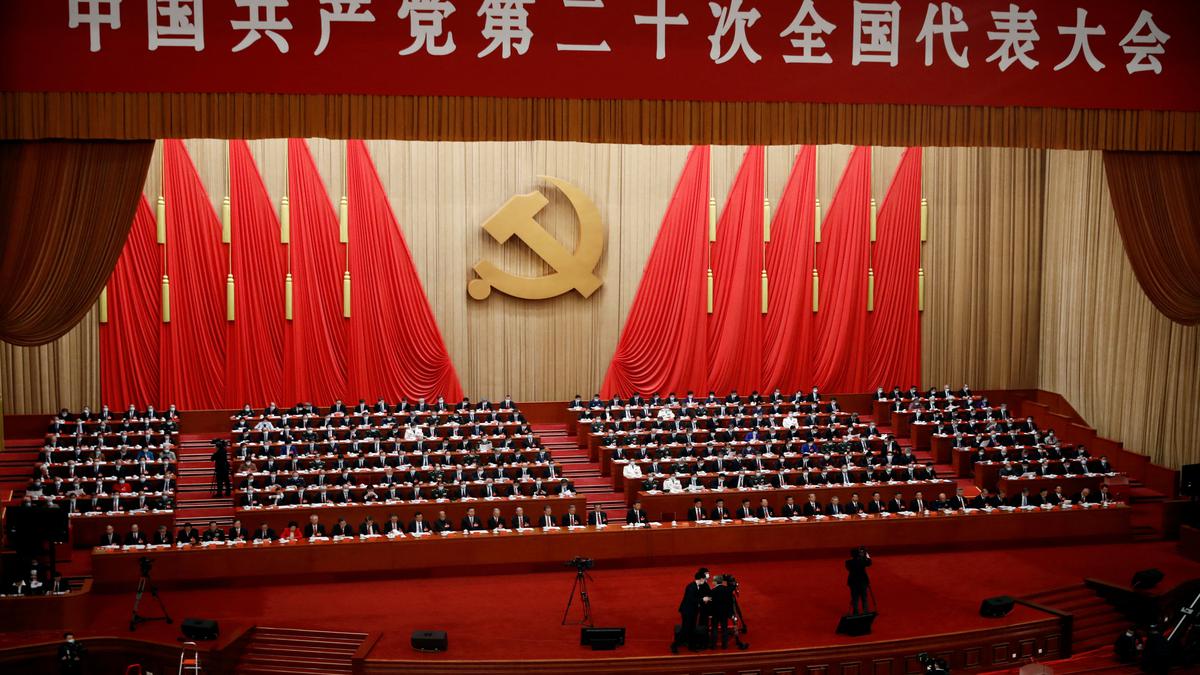 "China hopes that the summit will improve international cooperation against COVID-19, global economic recovery, and global food and energy security." "He stated this.
"We will provide relevant information on the Chinese leader's participation in the summit in due course," he said.
Though the Congress has officially projected Mr. Xi's retention as the party's "Core Leader," an official resolution on leadership is expected to be passed on October 22, the meeting's final day.
According to a media advisory, the new leaders will address the media on October 23.
Mr. Xi's presence in Bali is significant because he is expected to meet US Vice President Joe Biden, their first face-to-face meeting since Mr. Biden's election, despite several virtual summits.
Mr. Xi avoided foreign travel in early 2020 due to a coronavirus outbreak in Wuhan, but returned last month to attend the Shanghai Cooperation Organization (SCO) summit in Samarkand, Uzbekistan.
A number of world leaders are expected to attend the G20 summit in Bali, including Prime Minister Narendra Modi, allowing for one-on-one meetings on the sidelines.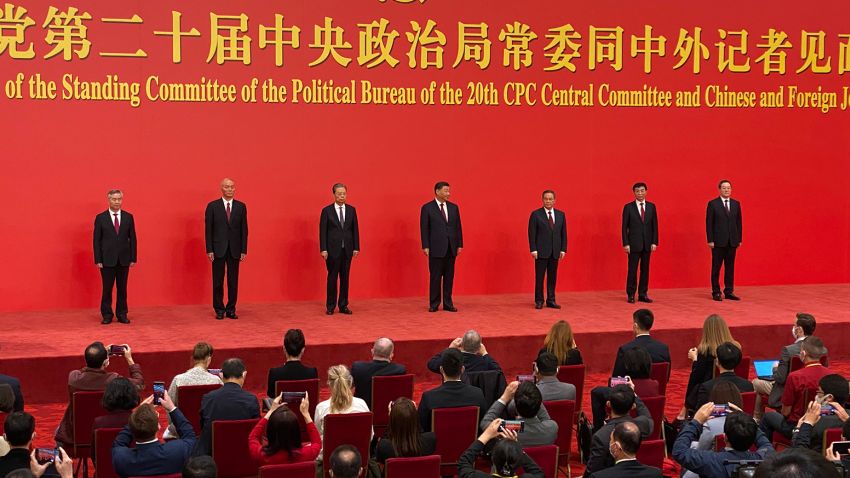 At a press conference on Thursday, Mr. Ma and Shen Beili, vice minister of the CPC Central Committee's International Department, stated that "in the ten years under Xi, China has taken Chinese diplomacy to new heights." "Our accomplishments were multifaceted, unprecedented, and historic," they added "Mr. stated Ma