Business
A worldwide recession is on the horizon. Small enterprises brace themselves for a trial by fire
The outlook for the world economy is not good. Because of the ongoing conflict between Russia and Ukraine, the world is taking longer to get back on its feet. Covid lockdowns in China and problems with the supply chain are making things worse. In its most recent World Economic Outlook, the International Monetary Fund (IMF) said that growth worldwide would slow from an estimated 6.1% in 2021 to 3.6% in 2022 and 2023.
Fears of a recession are growing because of these signs, and inflationary pressures and geopolitical tensions don't seem to be going away. In May, Kristalina Georgieva, the head of the IMF, said that the world is going through a crisis on top of a problem. "First there was the pandemic, and now there is a war in Ukraine. And that's a big setback for the world economy's recovery," Georgieva said at the annual meeting of the World Economic Forum (WEF) in Davos. The IMF had to lower its growth forecasts for 143 countries through 2022. "This means that global growth is now 3.6 percent instead of the 4.9 percent we thought it would be in October last year.

And on top of that, inflation is going up very quickly in many, many countries," she said. The outlook for the world economy promptly got worse. "In a short time, the sky has gotten darker," Georgieva said she didn't think there would be a recession in the world's biggest economies, but she also said that it couldn't be ruled out.
The weather has changed for the worse. On June 20, economists at Nomura Holdings said that the US would have a mild recession in 2022 and that financial conditions would worsen. India would also have to slow down because of this. "When high levels of inflation that are hurting growth in consumption are added to the growth loss from tighter financial conditions, it suggests that India's growth will slow down in the medium term," they said.
The hint of a recession is not good news for India's many small businesses. If the economies of other countries continue to slow down, these Indian companies might not be able to handle the extra pressure. About 48% of India's exports come from the MSME sector, and the government wants to increase this. A trend toward a recession will also slow the growth of exports worldwide. Small and medium-sized businesses (MSMEs) have already been hit hard by the pandemic, supply chain problems, high input costs, and rising freight rates. Will they be able to handle another economic blow that makes things worse by lowering spending and raising prices?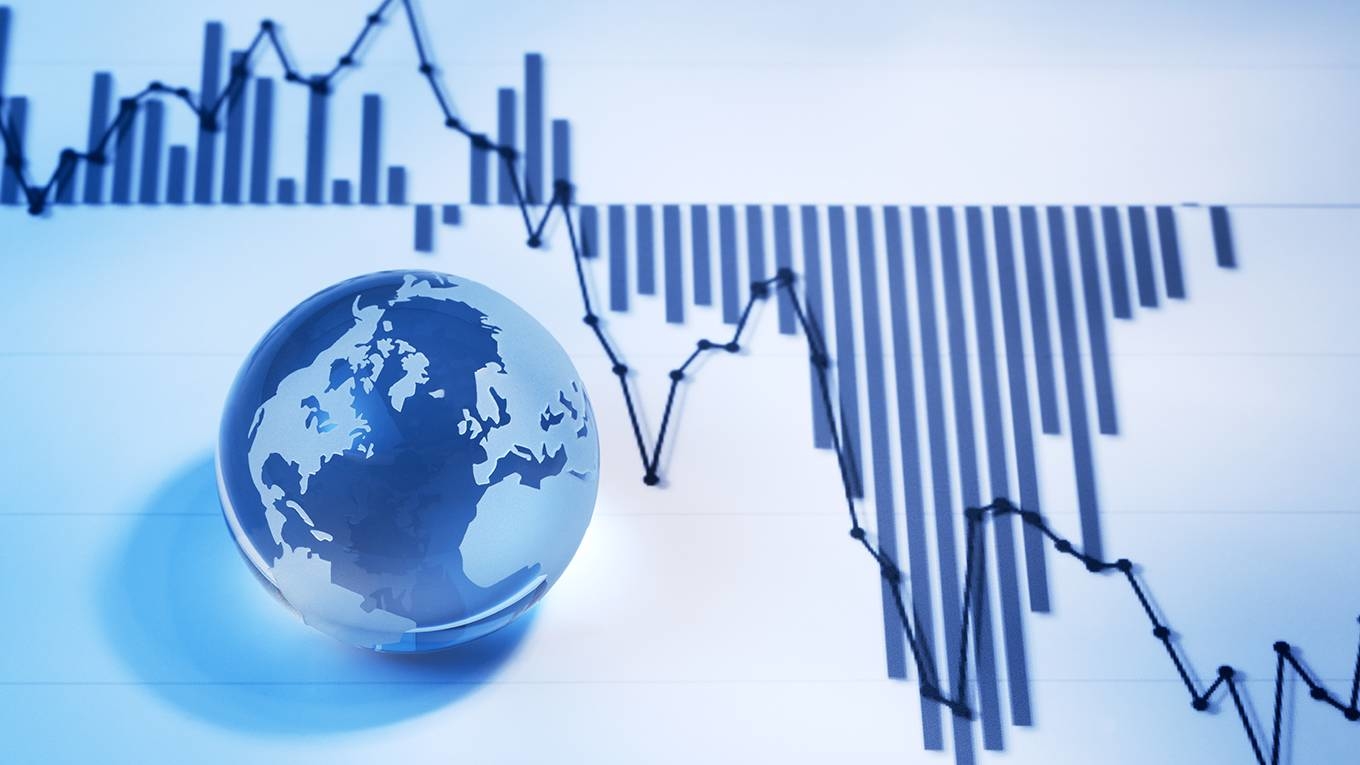 What it means for MSMEs: V. Padmanand, Partner at Grant Thornton Bharat, says that things like the war and delays in the supply chain are signs of a recession. He also says that the uncertainty and risks caused by the pandemic have made people spend less, which means there is less money on the market than usual. "The economy will go into recession once people start to spend less. "It's not just the virus; the conflicts between Russia and Ukraine and between China and Taiwan will also play a role," he says.
In this situation, larger MSMEs are likely to be hurt more than smaller ones. "MSMEs with sales of less than Rs 10 crore don't have very high fixed costs, and most of their costs change from time to time. So, even if output and volume go down, it won't be as much of a problem for them as it is for their peers in worldwide where labor laws are strict and businesses still have to pay workers despite bad conditions. "On the other hand, bigger MSMEs with higher fixed costs will lose out," he says.
But the small and medium-sized businesses (MSMEs) ET Digital said they already feel the effects of recessionary trends.
Mahesh Choudhary, the founder and chairman of Saraswati Global, which makes and sells handmade rugs and exports them, says that sales have slowed by 15-20% in the last couple of months. "Some of the effects are being felt by our operations here and our US buyers. We've also been affected by the rise in container freight rates. After Covid-19, our business was getting better. But this trend of getting worse will hurt us. It will hurt us in two ways," he says with sadness.
Choudhary knows that things could get worse, so he has already taken steps that could be good for the company in the long run. The main goal is to keep costs down and budgets tight. "The first thing we did was cut costs. During the pandemic, salaries rose, and people who had just joined the organization asked for a 25–30% raise. But since there is a chance of a recession, we are trying to keep the salary costs down. "We won't go over our budget, even if it means hiring fewer people," he says.
Many businesses are focusing on the parts of their business that are less risky so they can be better prepared for a recession worldwide.
Choudhary, for example, says that, unlike before, they only make products that are the least likely to be dangerous. "In the carpet business, hand-knotted carpets are usually the safest bet because each one is unique. They are sold because they are very high quality and only a small number are made. So, a lot of people buy them. On the other hand, it is harder to sell the newer products from the catalog once they are in stock," he says.
Taking on the problems

The Chief Economist at ICRA, Aditi Nayar, thinks that the near-term outlook for economic activity will stay mixed. "ICRA thinks India's GDP will grow by 7.2% in FY23. After the geopolitical tensions, there is likely less demand outside the world, which could hurt the manufacturing sector's performance. She says, "The rise in domestic inflation is likely to strain household budgets and cut into discretionary spending, especially for people with low to middle incomes."
Global MSME counterparts have also taken precautions, like improving cash flow and putting marketing at the top of the list, which they may not have done as much before. Indian SMEs in all industries are also changing their plans to prepare for a recession.
Partner at Neelkanth Minechem, which makes and sells raw materials for pharmaceuticals and cosmetics, Saurabh Salecha, says that a global recession would be terrible for the industry. "Since Covid-19, our production, raw materials, and labor costs have increased. Also, there are more people in the market now. A global recession would hurt the sector because our costs are already high. This would make the products more expensive. "If spending goes down, even more, I don't think the market will buy these expensive goods," he says.
The company is cutting out steps that aren't necessary for doing business and trying to cut costs. Managers are still putting most of their attention on marketing and related tasks, but they are also keeping an eye on the charges.
Companies like Gold medal Electricals in Mumbai have been looking at data regularly to understand patterns better. They think this information will come in handy if the economy worsens. Bishan Jain, Director of Gold medal Electricals, says, "We are keeping a close eye on the situation on the ground, making sure the supply chain is clear, and getting feedback from our customers so we can be better prepared."
Wage-price spiral

Small businesses also worry that inflation will eventually lead to a wage-price spiral. This is a term for the relationship between rising wages and rising prices. When wages go up, businesses have to pay more in general costs, mostly passed on to customers through higher prices. The result is that prices keep going up and up and up.
Freightwalla's Co-Founder and CEO, Sanjay Bhatia, says that the "wage bill" is the bigger worry in the long run.
"A wage-price spiral would start as soon as the cost of energy and food went up. In the USA, this spiral is becoming a bigger worry. When inflation was first high, people said it would only last for a short time. This hasn't happened, and now people are getting more worried," he says.
The spiral is based on the idea that inflation will always be high. Bhatia thinks that the fear in the short term will increase and that the fear in the long term will be more about the wage-price spiral. In India, inflation based on the Wholesale Price Index (WPI) was higher than expected. "This will affect daily costs very soon, and everyone will have to raise their salaries to keep the same standard of living. "The wage-price spiral is something to worry about in the long run," he says.
The CEO of the freight forwarding company says that because the market is so big, the world might be able to handle a recession better. But this is also a disadvantage because it takes time to implement policies. "Vietnam, which is much smaller, can take advantage of the chance faster than India, which would like to do so but can't," he says.
MSMEs think things will be bad for 6 to 18 months. Industry experts say that the Russia-Ukraine conflict, business problems in China, and pandemic shocks are the main things hurting the economy right now. In the long run, economies will find ways to internalize these changes and stabilize.
Even though back-to-back economic shocks may make India's MSMEs' short-term outlook look uncertain, it is not expected that this will slow their recovery in the long run.
Padmanand of Grant Thornton Bharat says that the world will be better able to handle the shocks. "India won't be hit as hard because it has a lot of young people and a robust local market. First, the MSME sector in the country will stay alive, and then it will grow and do well.
edited and proofread by nikita sharma