Business
Best Art and Design Mobile Apps 2022
Best Art and Design Mobile Apps 2022
Graphic design is about software, art and design in today's fast-paced, digital environment. Personal computing and graphics tools have revolutionized the traditional ways designers and artists work, whether you're a hobbyist or professionals.
When you look at the following trends in the creative app design trends for 2022, you'll notice a few things. Because of the evolving technology on our phones, many apps appear to be considerably more dynamic, polished, and immersive than the apps we've seen in the past. They seem to be much more engaging in every way.
At the same time, a great number of app designers turn back in time for inspiration and incorporate nostalgic flair into their designs, such as pixel fonts and color palettes, to connect with users' memories.
Some of us are familiar with pre-installed Microsoft Paint, and many designers use this because most computers have it for free and it is simple to use. It does not contain extraordinary features but still, it has flexibility provided by professional graphic design tools can make. As a result, the burning question is: which graphic design software is ideal for creatives?
What a great time to be thinking about room design! Fortunately, we now have access to a plethora of user-friendly apps that can help us create floor plans and virtually design our rooms—removing a lot of the guesswork from everything from determining the right-sized furniture for our space to evaluating how a paint colour will look in virtual reality before we take the plunge IRL.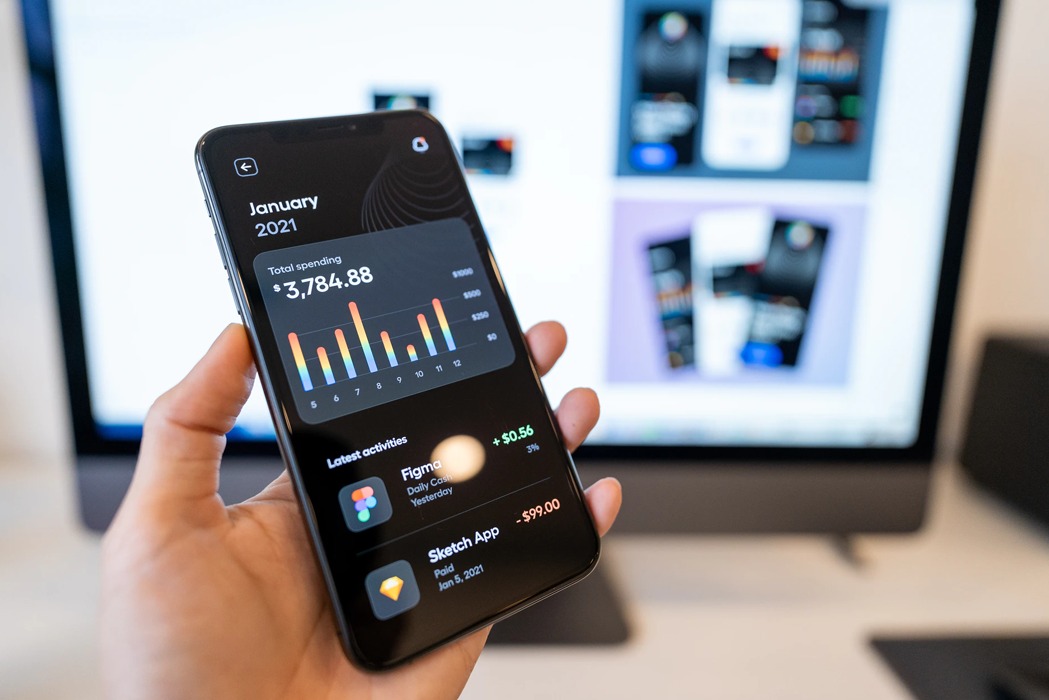 The following are some of the top-rated apps for drawing floor plans and generating room layouts on the market right now. These apps may be quite useful when moving to a new home, remodelling, redesigning a room, or even buying new furniture (I'm looking at you, fancy chair). They're also a fantastic method to convert the interior design into a pastime. What are the chances? You might be able to turn all of your room plans into a side business one day.
Colourful data visualization, multi-directional navigation, infinite imagery, and other trends are among them. Apps are changing in unexpected ways, which is to be expected given how unusual the previous two years have been. Let's get started without further ado!
Art and Design Mobile Apps in 2022
1. Adobe Photoshop CC 
For more than three decades, Adobe Photoshop has been the gold standard of image editing software, and that is unlikely to change anytime soon. It is without a doubt the best digital art software on the market, allowing you to produce gorgeous graphics, 3D artworks, and much more. Photoshop can be used to create anything from posters and banners to full websites and mobile apps. The program includes a wide range of professional-grade tools that let you express yourself. The paintbrush tool, for example, was created specifically for illustrators and makes creating symmetrical designs a breeze.
You can also use a variety of pencils, pens, markers, and brushes that feel as lifelike as their real-life equivalents. The latest version of Photoshop includes several complex capabilities, including a "Paint Symmetry" mode that allows you to create elaborate patterns (such as Mandalas) on specific axes of symmetry, as well as an interactive fill workspace. A-frame tool for quick masking, numerous undo levels, and a live blend mode preview is among the other features. Photoshop is regularly updated with new features because it is now part of Adobe's Creative Cloud (CC) suite.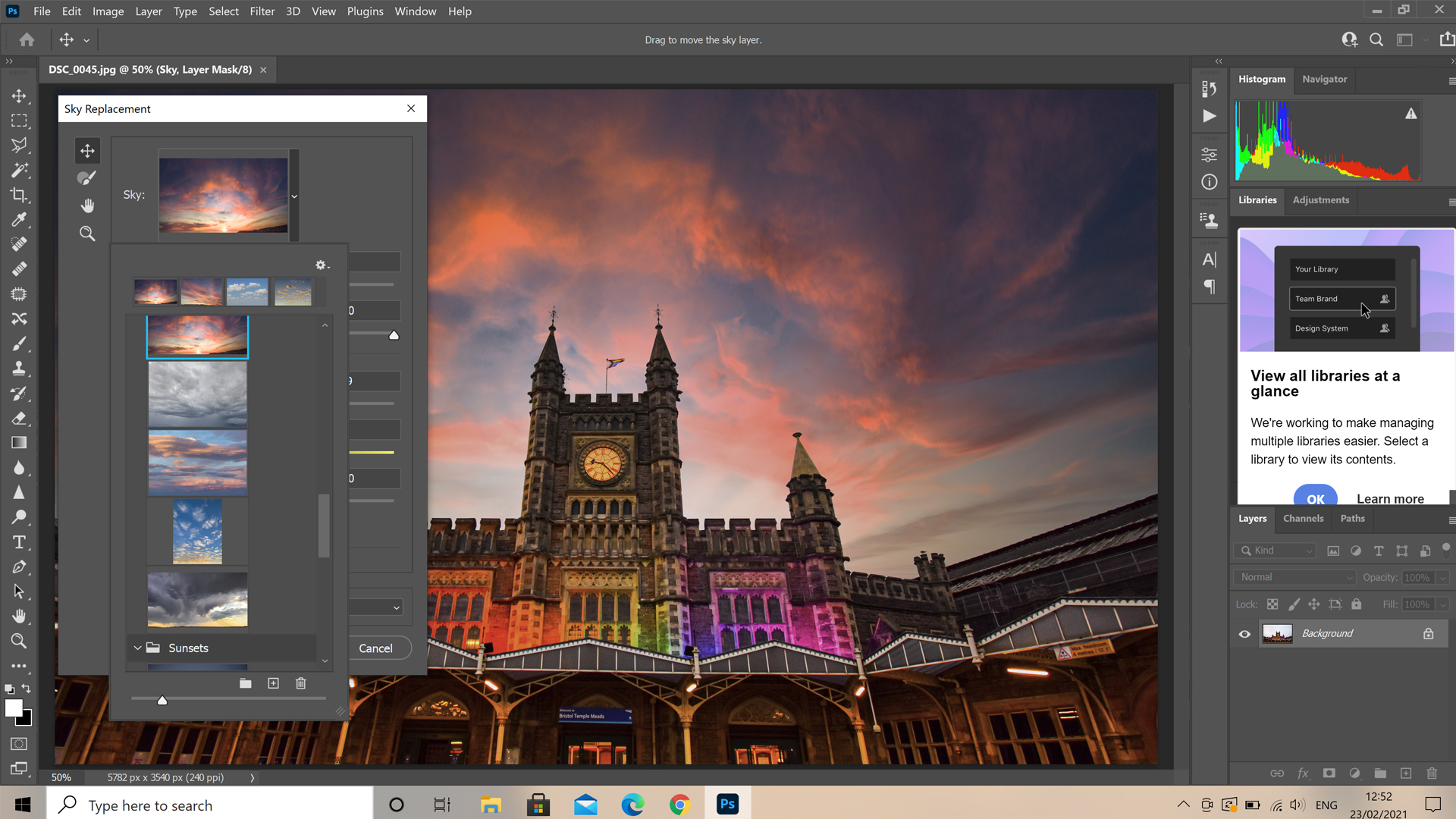 2. MagicPlan
MagicPlan is a free app (in-app purchases $2-200) that allows users to build floor plans based on personal images for iOS and Android. "There is no need to measure or draw," according to the product description. As a result, it's a good choice for individuals with little or no expertise making floor layouts. While not as thorough as other programs in terms of interiors, it is beneficial for quickly planning designs.
3. Rebelle 3
When it comes to modern visuals, graphics processing applications are lovely, but what if they could also mimic the old-school appeal of traditional art, such as a watercolour painting? Meet Rebelle 3, a one-of-a-kind digital art program that accomplishes just that. It allows you to make realistic acrylic and watercolour artworks with little to no effort by simulating colour blending and wet diffusion processes.
The program has various tools and a new "DropEngine" that mimics watercolour drips. You can even "bend" the canvas to mimic flow effects and design bespoke brushes with the advanced brush generator. There are 22 different paper styles included in Rebelle 3 and a variety of innovative stencils and masking tools.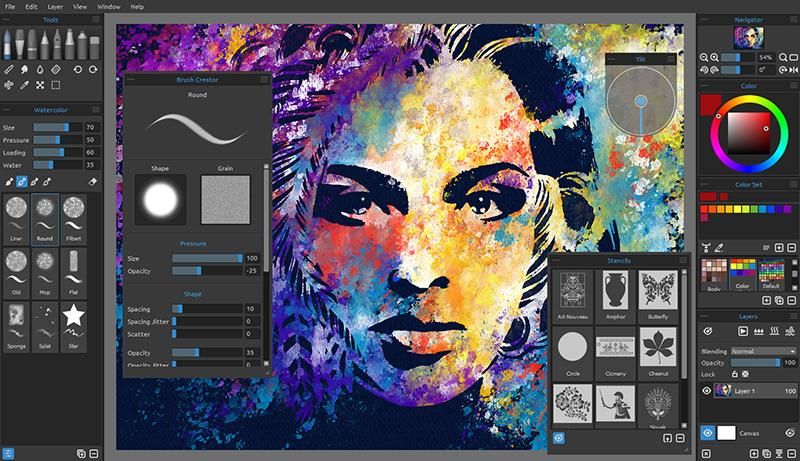 4. Adobe Illustrator 
Adobe Illustrator is without a doubt the best graphic design software for creating logos, icons, sketches, and other visual designs. Photoshop and Illustrator are similar in terms of tools and operations, while Adobe Illustrator focuses on vector design.
Features to look for:
Drawing and editing in real-time: You are no longer limited to the outline view with this functionality. You may sketch, move, scale, and rotate an object in real-time.

Free transform tool has been improved: When combined, real-time editing and enhanced free transformation make editing more straightforward and more enjoyable. The bounding box will now follow the changes thanks to this functionality.

Artboards can be cut, copied, and pasted between documents in the following ways: It's now able to copy-paste or drag-and-drop between two Illustrator documents.

In-Panel Editing: This feature allows designers to work more quickly by allowing them to modify many artboards at the same time.
5. Corel Painter
Corel's graphics processing software is widely considered as among the best in the industry, and the current version of Painter is no exception. It's the ideal digital art software for Windows, with the correct mix of performance and features. Everything from dab stencils and pattern pens to blenders and texture brushes may be found in Corel Painter's extensive brush library of over 900 brushes. You can also use brushes created by other artists or design your own.
Six new colour harmonies are included in the software, which can save assets, making colour a breeze. It also employs traditional image composition techniques such as guidelines and grids, allowing you to create digital artworks with a distinct sense of proportion. By repeating brushstrokes on opposing sides of the canvas and having various reflections of mirror planes, you may construct symmetrical images using mirror painting and kaleidoscope tools.
With Corel Painter's straightforward guidance, you may either quickly convert a photo to a digital painting or paint the canvas using the photo as a cloning source. Then there's the handy "Brush Accelerator" tool, which automatically optimizes your CPU/GPU settings for up to 20x faster painting.
6. Room Scan Pro
Room Scan Pro ($4.99) is an app for iOS devices. "It creates floor plans on its own." Users merely hold their phone against a wall, which scans the room's perimeter (a voice-activated prompt instructs them to "hold against a wall until you hear a beep"). According to reviews, the program does have a learning curve, but it is very successful at creating realistic floor plans.
7. Reflectly
Reflectly has a design that most Apps can only aspire to, with an AI-powered user interface (UI) and a smooth, welcoming App flow.
This daily journaling app aids in stress and anxiety management. Reflectly's interface has a friendly, approachable tone and is full of well-executed motion choreography, elevation adjustments, and state changes, all of which contribute to a well-crafted user experience.
This is a fantastic App that feels familiar and welcoming. The material design award was given to the app in 2019 for its outstanding design.
8. Adobe InDesign.
It is an essential software if you work in the publishing industry. It has fantastic features and the capability to create beautiful designs, brochures that can be exported to PDF or HTML, and an informational sheet.
Characteristics:
Comfortable to Use: It has a relatively short learning curve. The best part is that new users will quickly learn how to combine text and graphics for the most significant outcomes.

Adjust Layout: The 'Adjust Layout' function allows the designer to update the template's text, and the design will be automatically adjusted, which is ideal for infographics.

Sensei Technology: Adobe's AI-powered Sensei technology guarantees that photos are automatically resized and arranged.

Designers can use Adobe InCopy to collaborate with other team members by sharing text, colours, and visuals.
Article Proof Read & Published by Gauri Malhotra.