Economy
The foreign policy of India towards its neighbouring countries
The foreign policy of India towards its neighbouring countries
Let me begin by sketching a quick picture of South Asia, which comprises our immediate neighbourhood. In a few moments, I will discuss our nearest neighbours, the Chinese and Myanmar, if time permits. 
The South Asian Association for Regional Cooperation (SAARC) encompasses Afghanistan, Bangladesh, Bhutan, Nepal, Maldives, Pakistan, and Sri Lanka, all of which lie in India's neighbourhood. We cannot dispute that, and there might even be an argument that India lives in a dangerous environment.
Collectively and individually, the countries represent many historical links, shared legacies, commonalities, and diverse cultures that are reflected in the fabric of their ethnic, linguistic, religious, and political identities. In addition to China, Myanmar is another complex neighbour.
Likewise, South Asia contains many contradictions, paradoxes, and disparities. There have been violent interstate conflicts and civil wars throughout postcolonial South Asia; liberation movements, nuclear threats, and military dictatorships have been created. The region continues to be plagued by insurgencies, religious fundamentalism, terrorism, and severe drug and human trafficking issues.
Over 540 million people live in the area with an income of less than $1.25 a day, and 44% of the worlds poor live there too. Even though the region has produced several influential female leaders, there is still much more to be done for women's empowerment. Each of the four countries has a different level of religious tolerance.
SAARC has been around for over 27 years; yet despite this, South Asia remains one of the least integrated regions in the global economy; yet it stipulates in its Charter that "bilateral and contentious issues shall be excluded" from its deliberations so that topical issues are placed to the side and cooperation areas are highlighted.
Despite these challenges, the region is experiencing a solid growth rate (averaged at 6% per year). Democracy is also gaining a foothold in most parts of the area (however flawed and feeble it may still be).
In this volatile region, how does India fare? This is a unique position for several reasons. The geographical fact that the border between India and all the other countries of South Asia is attractive; no other nation of South Asia (except for Afghanistan and Pakistan) is bordered by another government of South Asia.
Despite some shortcomings, democratic and legal institutions constitute the backbone of Indian politics. There has been a relatively smooth transition of power. Despite slowing economic growth recently, India can be considered a stable country relative to other countries in the region.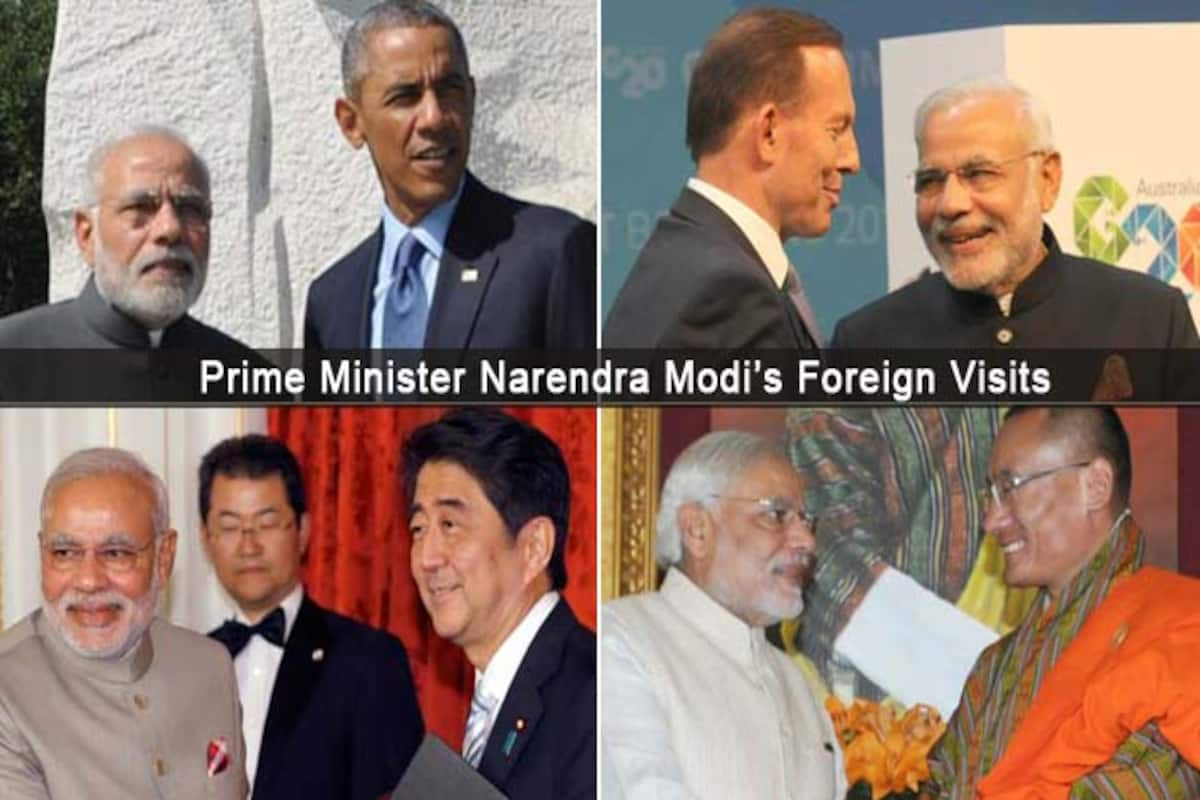 Additionally, India stands out from other developing countries regarding its population, territory, GDP, and role as a reliable de-facto nuclear power, among many different reasons. The bunch of other countries stand out for a variety of reasons. Southeast Asia, for instance, territories. India indeed dwarfs most other South Asia, which has led to misperceptions about India and its intentions.
The achievements of India are thus worthy of pride. "India's pride" is also "neighbours' envy" in a regional context.
The perceptions about India in the region tend to be erroneous and unjustified: "Big Brother bullies the smaller neighbour"; "India is neglecting its neighbours", and so on. It is difficult to find a rational explanation for the "trust deficit". On top of that, some vested interests and lobbies believe that being anti-Indian is synonymous with being patriotic and nationalistic.
Another critical factor is the existence of powerful institutions within the framework of a failed and rogue state in the neighbourhood (Pakistan) that would like relations with India to remain suspended indefinitely. When India offers innocent proposals for economic cooperation that would result in win-win scenarios, it is suspected of having ulterior motives.
Indian domestic politics are sometimes complicated by regional and coalition politics, which stem from domestic compulsions.
India's foreign policymakers must consider the options available to them for this region in the context of the above challenges. It may be challenging to write one single foreign policy prescription for the entire region when we have Pakistan at one end of the spectrum, Bhutan at the other, and everyone in between. While India has consistently adopted and applied specific basic approaches, for example:
Although serious provocations such as those against Parliament or the Mumbai terror attacks have occurred, India advocates a constructive engagement. Violence and confrontation, it argues, can only make things worse.
State-sponsored terrorism targeting India originates primarily from Pakistan. It is not acceptable to interpret engagement policy as a sign of weakness. India must send loud and clear messages whenever our patience is being tested.
As India adheres to its benign and noble policy of not interfering in the internal affairs of other nations in the region, it has a reputation for being a peaceful and dignified country.
If an intentional or unintentional act impinges on India's interests, whether innocent or deliberate, the government will not hesitate to take action promptly. Be aware that intervention is qualitatively different from interference, especially when the country requests the intervention.
In general, India's foreign policy is a consensus issue. Yet, there are times when it appears domestic, regional politics are holding foreign policy hostage. The most obvious examples are Bangladesh and Sri Lanka.
Foreign policy should be guided solely by the overriding national interests of a country, not the sentiments and genuine concerns of segments of the society. Foreign policy decisions must be made in New Delhi, not the capital.
Indian policy has sought to deal with the governments of the day, whether they are democratic, monarchical or military dictatorships, insisting that it is in the people's interest to make their own choice of government. India does not accept the concept of nationhood. It exports democracy but doesn't hesitate to promote one wherever it is possible; this is accomplished by proactively strengthening democratic institutions and capacity building.
During the globalized era, foreign policy and foreign economic policy objectives are integrated and cannot be separated. An integral part of India's foreign policy is creating an external environment conducive to all-inclusive growth. A rich harvest of diplomatic skills and political leverage will be used to persuade the partners in the region about the benefits of joint exploration of natural resources.
A good example is India's hydropower cooperation with Bhutan. Nepal remains a net importer of electricity despite its enormous hydro resources because it is unwilling to collaborate with India in this area.
From its beginnings in the 1950s, India has skillfully used its non-prescriptive development assistance policy as its soft power. The government has asked for "goodwill" and "friends of India" in return. India is gradually moving away from pure charity instead of juggling grants with loans linked to project/commodity exports in a slight departure.
Additionally, India employs a reasonable approach to ensure the aforementioned "goodwill" gets translated into actual political and economic benefits.
Lastly, India is willing to go above and beyond to bring the region together. International Financial Institutes have warned that only regional cooperation can enable South Asia to join the Asian century.
Are the neighbours affected by resurgent India?
India's global image has undergone significant change over its six decades as an independent country: from being regarded as a land of Sadhus, Beggars and Snakes by the west to a leading economy and emerging global player that will play a crucial role in international relations.
In the past fifteen years, we have accomplished a great deal. With India's integration into world markets, the country has emerged from a shell of isolation and protectionism. Indian economy had earned its due appreciation for its resilience during the global financial crisis. There has been a slight slowdown in recent years. Still, it has been compatible with the worldwide trend, particularly in the emerging economies, so India's global image has not been adversely affected.
With its successful participation in the nuclear power program, India has established itself as a reliable de facto nuclear power. As soon as it is expanded, India's candidature for permanent membership in the UN Security Council has been endorsed by most in the contemporary global affairs world. But India has accomplished so much more.
In light of this, it is often claimed that India does not punch its weight on the international stage even though it dreams of becoming a permanent member of the UN Security Council. Whether India should behave aggressively at international fora is up for debate. However, India should tread carefully when dealing with its oversensitive tiny neighbours, as it cannot afford to adopt aggressive postures in its neighbourhood.
To get to the specifics, let's look at the following policies of India towards foreign countries:
India's policymakers will continue to have Pakistan high on their schedule for the foreseeable future. Ever since the partition of India and the creation of Pakistan in 1947, relations between India and Pakistan have remained less than expected. While the civilian authorities on both sides of the Gulf have made scattered attempts to repair bilateral ties, no significant progress has been made, often been thwarted by the ISI and Army in Pakistan.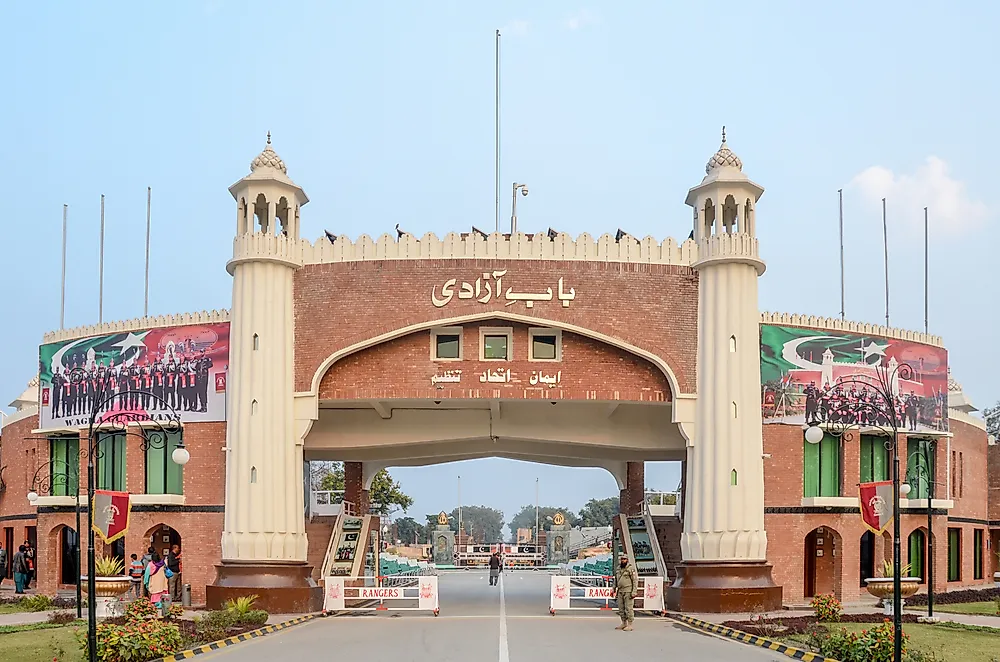 A similar situation has occurred recently. During and after his election in May 2013, Pakistani President Nawaz Sharif made several conciliatory statements. Even before Nawaz Sharif's inauguration, his Army Chief was advised to take things slowly and exercise utmost caution when it came to improving ties with India.
The ceasefire violations along the LoC accelerated, culminating in the deaths of five Indian soldiers (6th August 2013) when the prospects for a bilateral meeting between Prime Minister Manmohan Singh and Prime Minister Nawaz Sharif in New York were looking good. India responded with firmness and strength.
India's Defence Minister A.K. Antony stated that it is now evident that Pakistani special forces were involved in this attack when a group of soldiers crossed the Line of Control (LC) and killed our brave jawans (soldiers). Everything that happens from the Pakistani side of the Line of Control depends on support, assistance, facilitation, and, more than likely, direct involvement of the Pakistan Army. 
A chain of accusations and denials followed it. Having accused India of "unprovoked aggression by its military forces across the Line of Control" via a resolution adopted on 13th August, the Indian Parliament swiftly rejected and deplored the Pakistani resolution, reflecting coalition and opposition unity on this issue.
Furthermore, it stressed the importance of our nation's territorial integrity, stressing that neither our restraint nor the capability of our armed forces should be taken for granted." Finally, Prime Minister Manmohan Singh, addressing the nation on the 67th Independence Day, spoke explicitly of Pakistan and said that Pakistan must stop engaging in any anti-Indian activity on its territory".
The Prime Minister of India decided to meet with his Pakistani counterpart on the sidelines of the United Nations General Assembly despite this vitiated atmosphere and divided civil society opinions. Meeting participants focused on terrorism, easing tension at the border and restoring a ceasefire during the meeting on 29th September.
NSA Sh Menon told the media that both sides wanted better relations between India and Pakistan than we have. Both sides enjoyed peace and tranquillity along the Line of Control, and phases of broader dialogue have not yet been reached."
It is my assessment that the future of the India-Pak dialogue will depend mainly on two factors:
i) Nawaz Sharif's ability to minimize the Army control over foreign and security policies;
ii) Pakistan's ability to deliver tangible results on matters that cause India serious concerns, particularly cross-border terrorism sponsored by Pakistan.
India's focus on Afghanistan is becoming increasingly sharp due to India's stakes in Afghanistan due to its security and strategic interests as Afghanistan moves closer to multi-transitions (NATO drawdown, presidential elections, economic transition) and enters the decade of transformation.
Taliban return would be disastrous for India, and Indian interests would not be served by an Afghan regime controlled by Islamic fundamentalists who serve as proxies for Pakistan. If Afghanistan is allowed to be used for purposes inimical to India's interests, a peaceful and prosperous Afghanistan will be of no use to India.
As the security situation evolves, Indian policymakers will have to decide which course of action to take; if the current security situation does not deteriorate, India could continue its policy of contributing significantly to Afghanistan's reconstruction and development, including training of Afghan Security Forces.
[India has provided Afghan security forces with training under its strategic partnership agreement; India has invested more than $2 billion in Afghanistan as development assistance]. As the Lead Country of the Istanbul CBMs, it can also adhere to its commitments.
India may find it difficult to operate in Afghanistan if it descends into chaos and bloodshed due to a bloody civil war. Meanwhile, it is more or less impossible for India to intervene militarily in Afghanistan.
A response to the Lok Sabha Question No. 1542 dated 14th August 2013 reveals India's policy approach towards Sri Lanka; the government stated, "India has long sought to help create an environment in Sri Lanka in which all" Tamils could lead their own lives within a united Sri Lanka; the government commented, "India has advocated for creating an environment in which all communities could live their own lives without fear of oppression or discrimination.".
As we look towards the future, our aim remains to attain equality, dignity, justice and self-respect for the Tamil community in Sri Lanka. Accordingly, India has been engaging with the Government of Sri Lanka at the highest levels to achieve meaningful devolution of powers by implementing the 13th amendment to the Sri Lankan Constitution."
As a result of the liquidation of the LTTE, India has taken a multi-pronged approach to resolving the Sri Lankan Tamil issue:
India does not let any opportunity slip by to urge Sri Lanka's Government to fulfil its commitments towards Sri Lankan Tamils, significant devolution of powers and implementation of the 13th amendment as early as possible;

The Government of India assures the Sri Lankan Tamils as often as possible that it will continue to strive to ensure the 13th amendment is not diluted and that the Tamil community has a fair and just future;
A senior official of the Ministry of External Affairs stated in an official statement that Prime Minister Manmohan Singh expressed his dismay at reports that Sri Lanka was preparing to water down specific critical provisions in the 13th amendment to the Sri Lankan Constitution ahead of voting for the Northern Provincial Council.
Continued Indian investment in Northern Sri Lanka 

In terms of the Tamil leadership in India, New Delhi listens to their demands. It accommodates their requests as much as possible but ultimately exercises its prerogative to formulate foreign policy based on broader national interests rather than narrow regional concerns.

Sri Lanka is being watched closely by India as it observes China's overtures and its drift towards China.
Compared to India, China is the only country in the region concerning geographic and demographic dimensions, skilled human resources, and civilizational depth.
Civilizational ties between the two countries are longstanding. India took the initiative to reach out to the communist regime after independence and the Maoist revolution in China. The 1962 border conflict, therefore, came as a shock to India due to its fast recognition of China and support of its entry into the United Nations.
Tibet was recognized as an autonomous region of China by Indian authorities. The cumulative outcome of seven essential high-level visits in the last ten years has transformed India-China ties. The historic visit of Prime Minister Rajiv Gandhi in 1988 has been a milestone in bilateral relations.
In 2003, there was Vajpayee, 2004 was Jiabao, 2005 was Obama, and in 2006 there was Hu Jintao of Prime Minister Manmohan Singh [2008 and 2013] and Premier Li Keqiang [2013]. The last decade has seen more than 60% of the agreements between India and China.
Currently, 36 dialogue mechanisms have been established by both sides. Trade between the two countries recorded a significant increase in 2011, reaching $70 billion (and may reach $100 billion by 2015).
The Year of Friendly Exchanges between China and India has been designated for 2014. (2005) The two nations have formalized a Strategic and Cooperative Partnership for Peace and Prosperity. The leaders of India and China have found time to meet on the sidelines of regional meetings and conferences.
The fact that both countries remain at loggerheads does not mean none exist; there is always the other side of the coin: the unresolved border dispute between India and China; Plans to build dams on the Brahmaputra, use Pakistan and Myanmar to access the Indian ocean, and the "string of pearls" project has been met with concern.
In addition, China's rapid economic rise and its military strength have allowed it to flex its political and military muscles occasionally. It remains to be determined whether modern China offers opportunities, challenges, or threats? Maybe all three at the same time.
Edited and published by Ashlyn Joy