Money
Top 5 Banks that have Invested the Most in Cryptocurrency?
The most seamless peer-to-peer transfer of money by excluding the need of intermediaries, Bitcoin, and other cryptocurrencies have certainly made an impact. The concept of crypto custody has undeniably gained traction in recent years, which has witnessed an overwhelming amount of investment from the leading banks. 
Banks and the governance system had been quite vocal about opposing the emergence of cryptocurrency but couldn't ignore the massive potential of unprecedented wealth generation. The revenue stream generated by the cryptocurrency has made banks worldwide give cryptocurrency a second thought. 
Some of the widely renowned banks have boarded the train to entrench themselves in the crypto industry and invested millions of dollars in 2021. This is the list of top 5 banks that are involved with cryptocurrency one way or the other: 
Standard Chartered
As per prominent industry observers such as Blockdata, Standard Chartered, a London-based bank, has invested a gigantic amount of $380 million in cryptocurrency. Ripple, a predominant blockchain network, received overwhelming investments from the bank. According to the revealed statistics, the XRP token is estimated to have a humongous capitalization of nearly about $48 billion. This is what made Ripple become the 6th largest cryptocurrency in terms of market value.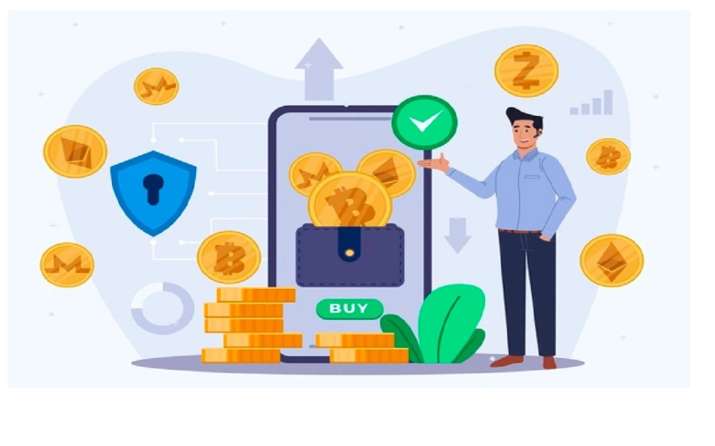 Furthermore, Standard Chartered Bank is an active investor and operates toe-to-toe with its rival Barclays. It has also invested in Cobalt which facilitates the users with market infrastructure in foreign exchange markets and digital assets. Cobalt is based in the UK that engages in providing trading technology and a peer-to-peer network which mitigates the risks significantly. 
Citibank
Citibank has invested in an open-source, versatile and interoperable technology provider, "SETL". The Banks' investment has been estimated to be a total of $279 million, as per the latest statistics. SETL ensures a highly secured digital custody and enables seamless tokenization. It also caters to payments and the securities market by facilitating them with the aerodynamic distributed ledger apparatus. This technology is one-of-a-kind that has proved to be of immense help for business analysts and developers as they gain convenient access to the full sandbox. 
Citibank's compelling investment in SETL is productive enough as the technology provider creates networked solutions internally. It can easily be implemented for custody or payments purposes. Fit to be deployed across institutional environments, SETL is fully scalable, secured, and features reliable components. Citibank avails of such benefits and uses the platform in the secured movement of cash, among other assets. 
Morgan Stanley
With an overall investment of $234 million, Morgan Stanley is yet another one of the leading banks that has invested heavily in cryptocurrency. It has invested in NYDIG, which is widely renowned as a Bitcoin company that blends institutional-grade transactions with emerging technologies. NYDIG aims to bring forth a whole new scenario of entirely new financial products. They cater to their partners by providing dynamic solutions that enable them to develop their unique products from scratch, like Bitcoin. 
NYDIG offers a host of seamless services like banking, fintech, Investment Management, Insurance, Mining etc. In other words, NYDIG is entitled to perform functions like crypto custody, and it is a Stone Ridge subsidiary that provides Bitcoin products. Morgan Stanley's investment in NYDIG displays the bank's intentions to make the most of the crypto industry and the unprecedented benefits that it entails.
JP Morgan Chase
One of the largest banks in the United States, JP Morgan Chase, has made an investment of $206 million in cryptocurrency so far. It has also invested in ConsenSys, a New York-based Bitcoin company. The company hosts a series of blockchain products, including Infura and MetaMask. It is an Ethereum Software company that exclusively builds applications, and its participation has also been witnessed in DAOs, DeFi, and NFTs. 
ConsenSys works around the concept of decentralized finance and enables a massive engagement in DeFi, and also provides a worthy NFT experience. Users can easily trade sell NFTs and can also build their respective collections. JP Morgan Chase viewed massive prospects in ConsenSys in the form of asset management, global trade, digital currencies, and capital markets. 
Nomura
Nomura is a financial services company that has made a substantial investment in cryptocurrency, which has been estimated to be around $146 million in 2021. Its investment in Quantstamp is believed to be one of the significant investments in terms of cryptocurrency. 
Quantstamp professes to be the leader in blockchain solutions and security along with successfully securing decentralized internet. Its partners have reaped significant benefits from its impenetrable blockchain security. Quantstamp has also successfully shielded $200 billion digital assets from the pervasive reach of hackers. So now after reading this article if you are thinking about investing in Bitcoin you must visit https://bitcointrend.app/ now.