Business
Top 10 Promising & Scalable Startups In Kanpur
Top 10 Promising & Scalable Startups In Kanpur
Startups: Research and development are major activities in Kanpur. Kanpur is the largest city in the state of UP, situated in the country's western region. Moreover, the country's industrialization has accelerated rapidly in recent years, especially following economic liberalization policies.
Research & development are centered in Kanpur. In recent times, Kanpur has also seen rapid industrialization, especially following the launch of economic liberalization policies. Uttar Pradesh is home to Kanpur, the state's largest city. Entrepreneurship has flourished here as a result. Today, Kanpur is home to some of the most innovative startups in the world. 
In Kanpur, there are many startups.
By joining forces with Kanpur Angel Network (KAN), Venture Catalysts has expanded into the Northern Indian region.
In light of Kanpur's huge entrepreneurial potential, Venture Catalysts, which is among India's top 5 investor networks and has already demonstrated its knowledge of transforming nascent startup ecosystems across 22 cities, decided to expand in the city. KAN was founded by some of the most important industrialists of Kanpur, and VCats cofounder Dr. Apoorv Ranjan Sharma also hails from the city; therefore, VCats and KAN collaborating is the ideal way to bring Kanpur and its region back into the spotlight.
Through its incubators, VCats UP collaborates with IIT Kanpur, HBTU, CSM Kanpur University, and CSA Kanpur Agriculture University to encourage startup activity in Kanpur. In addition, KAN has been instrumental in boosting the success of this initiative by providing a platform for youth startups in Kanpur and surrounding areas to get funding support and mentorship.
Businesses chosen for angel investments are mentored and engaged by investors due to an extensive selection process. Many professionals, executives, and entrepreneurs in the angel network, including experts in their fields such as Gopal Sutwala, Amit Tiwari, Rash K Agarwal, Rajeev Manasharamani, Rakesh Suri. KAN can handle the fundraising cycle for young entrepreneurs and their startups from start to finish with the help of these investors.
Venture Catalysts, a company that provides entrepreneurs with structured assistance, today announced a partnership with KAN and Dr. Apoorv Ranjan Sharma, its Co-founder and President. Kanpur Angel Network shares the same mission as us, and we are pleased to partner with them."
Kanpur Angel Network co-founder Amit Tiwari said that one of the company's goals is to identify and nurture local businesses with enormous growth potential. We are proud to partner with Venture Catalysts, bringing like-minded people together. We are thrilled to have been added to this network of premier accelerators, institutes, and networks."
As part of Venture Catalysts' strategy to establish a strong foothold in UP, Venture Catalysts has partnered with Kanpur Angel Network. Today, the Institute of Technology Kanpur celebrates its 54th conference, and the Prime Minister is the chief guest. In addition, success stories of IIT Kanpur startups have been published as examples of Made in India ventures.
IIT Kanpur students have created a variety of creative enterprises, ranging from Swasa Mask to Sabzi Kothi. Other success stories like these have proven their worth in India and even internationally.
PM Modi had already asked for suggestions for his presentation at IIT Kanpur via Twitter. He had remarked, "This is a vigorous university that has made pioneering contributions to research and innovation."
AUS
The top 10 startups in Kanpur are ranked by this company first. An emerging startup named Aarav Unmanned Systems develops professional drone solutions for companies. Innovation in drone hardware, intelligence, and design is among the startup's key focuses.
In addition to developing drone solutions for other businesses, Aarav Unmanned Systems (AUS) develops drone solutions for government agencies. Innovating drone intelligence, optimizing hardware, and designing drones are the main focus areas of the startup.
Founded in 2013 by four friends from IIT Kanpur, the startup was founded by four friends. As mentioned above, Nikhil Upadhye, Vipul Singh, Suhas Banshiwala, and Yeshwanth Reddy founded AUS. Among the reputed Venture firms backed by AUS are GrowX, 500 Startups, StartupXseed, etc.
 Nikhil Upadhye, Suhas Banshiwala, Vipul Singh, and Yeshwanth Reddy started the company in 2013 from the IIT Kanpur campus. Suhas Banshiwala, Nikhil Upadhye, Vipul Singh, and Yeshwanth Reddy are the first Indian drone professionals. Since the company began manufacturing drones five years ago, its drones have provided world-class technologies benchmarks to other companies and inspired them to learn more about drone intelligence because of their continuous hard work and efforts.
Besides their drone solutions and intelligence, they also offer hardware optimization and design innovation services. As a result, many verticals, such as the public and private sectors, have benefited from its use. GrowingX, 500 Startups, and Start-speed are some companies backing the startup.
Many investors have taken part in the company, including 2 One 4 Capital, Valero Capital, and Growx Ventures. It offers services such as the country's highest UAV data capture capability of up to 5000 hectares per day and its highest government empanelment. They have 3D point clouds, planimetry maps, contours, stockpiles, environmental assessments, volumetric estimates, surface plans, and base maps, among their project outputs.
Company Overview
| | |
| --- | --- |
|             Legal Name |  Aarav Umanned Systems Pvt Ltd.  |
|             Industries | Delivery, Drones & Robotics |
|             Founder(s) | Nikhil Upadhye, Suhas Banshiwala, Vipul Singh & Yeshwanth Reddy |
|          Founded Date |                2013 |
|    Total Funding Amount |              $748.5K |
|                Investors | BellWeather Advisors & 500 Startups  |
Foodmonk
An easy-to-use business management tool for restaurants and food companies, Foodmonk is a Kanpur startup. Businesses can easily track their analytics thanks to their suite of tools and present a better customer experience through Foodmonk's features such as online payments and electronic menus.
Foodmonk's founder Abhishek graduated from IIT Kanpur. This was the first stage of Foodmonk's operation. Then, he converted this delivery startup into a service tool after seeing such a high level of competition in this market.
Company Overview 
| | |
| --- | --- |
|                Legal Name |  Foodmonk Delivery Pvt Ltd |
|                Industries |    Catering & Marketplace |
|                 Founder |      Abhishek Chaudhary |
|             Founded Date |                 2015 |
|      Total Funding Amount |                  Funding |
|                Investors |                100X.VC. |
LCB Fertilizers
In one of his online interactions with students, PM Modi said that students "think about giving employment to others rather than looking for jobs themselves."
As a student at Madan Mohan Malviya College, Gorakhpur, Akshay Srivastava, son of a farmer, began thinking about this.
After days and nights of hard work, it made the agriculture start-up plan since it could not fertilize the field with chemical fertilizers.
While the lockdown was taking place, Covid-19 went into lockdown. Mukesh Chauhan and Akshay decided to take action instead of giving up and making farmers' lives easier.
According to Akshay, "I used to believe that there was no fertilizer available when it practiced agriculture a century and a half ago. So, what approach could we employ now to achieve the same result?"
His product is the answer. The LCB fertilizer is a microorganism-based product. Nano partials were used to create it. This product is made from a type of straw, making it nothing short of a blessing for farmers.
Today, Akshay and Mukesh's business concept is in such high demand among farmers that they cannot meet it. So they have established a factory in their district of Kushinagar to provide work to the local kids through their start-up.
Akshay and Mukesh are now working on fertilizers for specific crops. For example, if several crops are cultivated on the same piece of land, various fertilizers should be used to meet the needs of each. This trip, which began with a dream, has turned into a never-ending quest.
Company Overview
| | |
| --- | --- |
|                Legal Name | LCB Fertilizers |
|                Industries | FERTILIZERS  |
|                 Founder | Mukesh Chauhan and Akshay |
|             Founded Date | 12 FEB 2020 |
|      Total Funding Amount | NA |
|                Investors | Acquired  |
Evive
It is a free, open-source platform that helps users build, test, and debug embedded software and robotics projects across all age groups. An Arduino MEGA is at the heart of the board, powered by an onscreen user interface that enables you to add any functions you need and choose from many available options. 
These functions allow for easy use and connection of most commonly used hardware, allowing you to learn Arduino easily. Furthermore, accurate current and voltage sensing capabilities to collect and analyze data from projects make it easy to test, analyze, and debug.
In one device, you'll find all the internet of things features, including power supplies, sensor support, and actuator support. It can be modified according to needs, made into projects, taught, or demonstrated in experimental setups. Whatever works for you, it's yours.
Company Overview
| | |
| --- | --- |
|                Legal Name | Evive |
|                Industries | Health  |
|                 Founder | Prashant Srivastava |
|             Founded Date | May, 2011 |
|      Total Funding Amount | NA |
|                Investors | Acquired  |
Sabzi Kothi
Located in the small village of Bhagalpur, Bihar, this young man has made the world and India better off by combining innovative thinking with his engineering ability. Today, he is known as 'Sabzi Kothi' due to his journey from Bhagalpur village to IIT and Europe.
A Sabzi Kothi is a type of cold storage that farmers can construct in their homes, fields, or even on their terraces. Then, any means can transport it, such as a tempo, trolley, or rickshaw.
The current focus of Nikki Kumar Jha's research is a Ph.D. at IIT Kanpur. As long as the quality of the farmers' produce remains poor, it cannot double their income."
Half of the vegetables and fruit of the farmers rot in the fields or on their way to the market. Its weight is consequently reduced.
According to him, Sabzi Kothi can provide an effective solution in any geographical area and throughout the country.
Only 20 watts of power and one liter of water are used in the vegetable 'Kothi' or cold storage. It operates at any temperature and may be charged with a tiny battery. Nikki Jha's website, www.saptkrishi.com, is where you may get it.
Nikki Kumar Jha wants Sabzi Kothi to be accessible to as many small farmers as possible. And if the government provides a subsidy, it will cut the price in half.
This firm, created at IIT Kanpur's Incubation Center, is especially noteworthy since it is believed to be extremely environmentally friendly.
Nikki Jha has been named 'Climate Solver India' by the World Wildlife Fund for Nature for this Sabzi Kothi, indicating that the unique IIT Kanpur start-up has received international recognition.
However, how does it benefit the environment? This is because when fruits or vegetables rot, methane gas, major greenhouse gas and contributor to global warming, is released into the environment.
This occurs on such a wide scale in the country that it will be a good thing for the environment if they can prevent it.
Company Overview
| | |
| --- | --- |
|                Legal Name | Sabzi Kothi |
|                Industries | Cold storage |
|                 Founder | Nikki kumar Jha, Akshay Srivastava, Dr. Sandeep Patil |
|             Founded Date |   |
|      Total Funding Amount | NA |
|                Investors | Acquired  |
MyObjectify
Founded in 2009, Myobjectify has developed its 3D printing technology and offers its services to other companies. With the help of a 3D printer at IIT Kanpur, the startup was founded. Myobjectify offers both metal and polymer solutions with their additive manufacturing 3D machines.
Ankit Sahu, Arpit Sahu, and Umang Kedia founded Myobjectify in 2012. Myobjectify is currently run by Ankit and Arpit as directors, while Umang is the CFO.
Company Overview
| | |
| --- | --- |
|              Legal Name | MyObjectify Technologies Pvt Ltd.  |
|               Industries | 3D Printing & Industrial Engineering |
|               Founder(s) | Arpit Sahu , Ankit Sahu & Umang Kedia  |
|             Founded Date |                   2013 |
|      Total Funding Amount |                   $40K |
|                Investors | SIDBI Innovation & Incubation Centre |
Swasa Mask
Dr. Sandeep Patil, an IIT Kanpur alumni and founder of Swasa Mask, started the company in 2017-18, but it has spread internationally in just a year and a half. The UP Swasa Mask, which impressed the people at Dubai Expo, was also a topic of discussion.
The public became more confident about the mask's superiority due to Prime Minister Narendra Modi's wearing it during Bhoomi Pujan of Ram Janmabhoomi.
Aside from MPs, state government officials, central security agencies, and doctors associated with AIMMS and the UP Police, this app is used during the parliament session.
In addition to blocking particles, Swasa Mask eliminates 99% of bacteria and viruses, according to Dr. Sandeep Patil. The technology and design of the machine allow it to function by using "physical separation.".
It has a thin coating of nanofibers that cannot be seen with the naked eye and nanoparticles, which combine to give this mask twofold protection. The Nelson Lab of America has also validated its excellence.
Sandeep Patil, who earned his Ph.D. here while studying at IIT Kanpur, founded a nanotech startup in 2010.
During the Covid-19 crisis, when professionals and the general public noted the mask's quality, a production factory was established near the IIT Kanpur campus, which now manufactures 30,000 Swasa Masks each day. The majority of the people who work there are women. 
In addition to protecting people's health, Dr. Sandeep Patil is also helping needy women achieve self-sufficiency through his initiative.
Company Overview
| | |
| --- | --- |
|                Legal Name | Swasa Mask |
|                Industries | Mask |
|                 Founder | Dr. Sandeep Patil |
|             Founded Date | 2017 |
|      Total Funding Amount | NA |
|                Investors | Acquired  |
MrRoom
MRRoom enables users to search for rental rooms nearby their desired location using a single platform. On their platform, they offer guesthouses and hostels that are verified. Therefore, it costs nothing to book through them. Moreover, they offer tenants an online rent management system as well.
Ali Abbas founded MrRoom in 2018. Since Ali had trouble finding rooms for rent during his college days, he founded MrRoom. The iBHubs Startup School Accelerator Program selected MrRoom among 25 startups from India.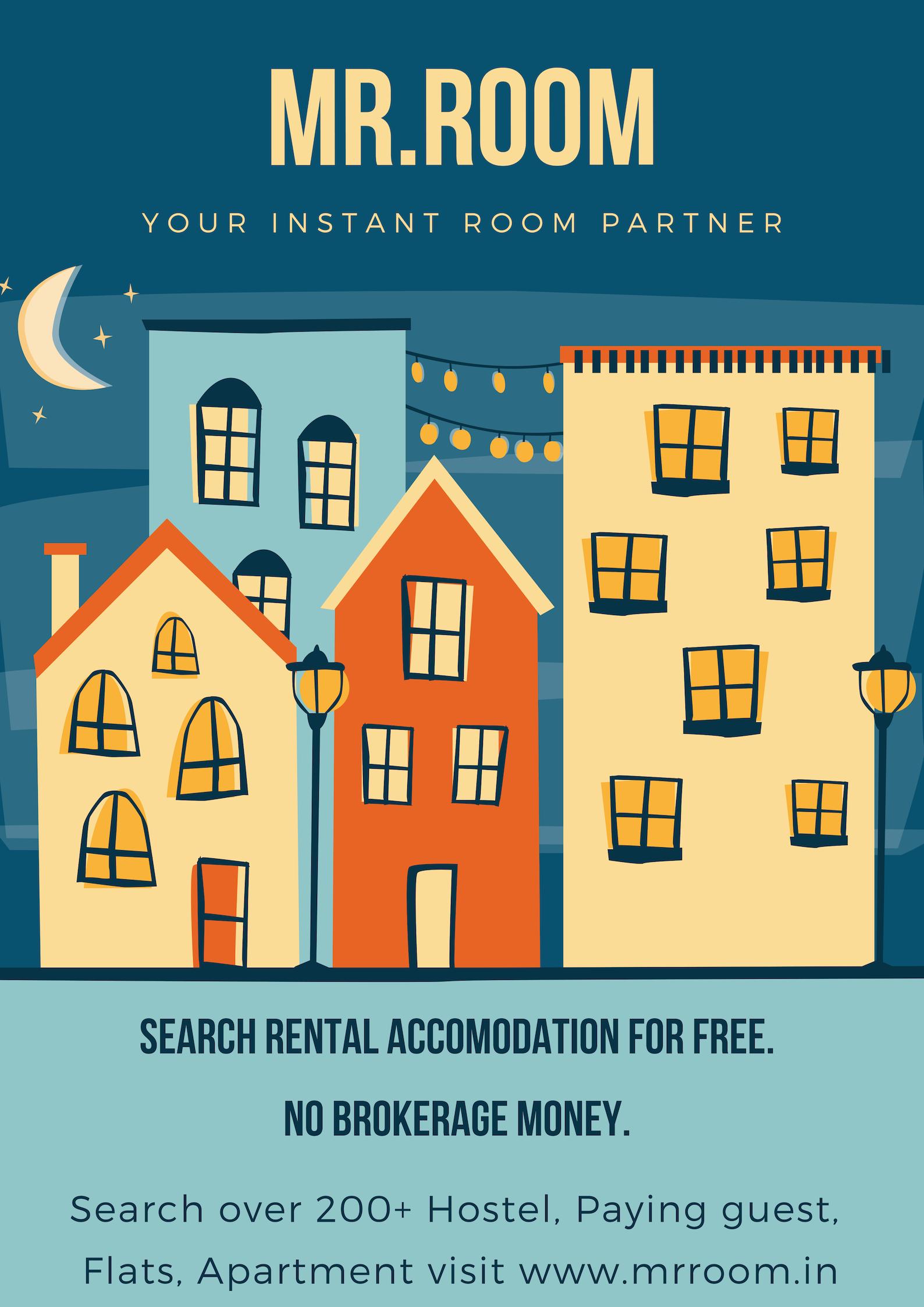 Company Overview
| | |
| --- | --- |
|                Legal Name |             MrRoom  |
|                Industries |      Rental rooms & PGs |
|               Founder(s) |              Ali Abbas |
|             Founded Date |               2018 |
|      Total Funding Amount |                NA |
|                Investors |             Acquired  |
Wellness Monk
In 2014, they started a health company focused on nutraceuticals after employment in a national pharmacy company. Their company scored good revenue during the first two years, and we continuously developed the brand value, so by the middle of 2016, they formed Dreamz Nutrition & Pharmaceuticals Private Limited. She received many recognitions & certifications, such as those from StartUp India, Food safety & standardization authorities, Import export councils & International Standards. To extend health products' reach to the most remote parts of India, they were always working towards this goal, which led us to the foundation of Wellness Monk.
Now Wellness Monk carries over 8000 verified and trusted health products from more than 150 vendors throughout India.
FirstRate Etails Private Limited is a subsidiary of Dreamz Nutrition & Pharmaceuticals Private Limited. DNPL was incorporated in 2016 and is in the ethical pharmaceuticals marketing and promotion business. 
Previously, Wellness Monk was operated by DNPL. However, by the end of 2017, we had moved our online operations to FirstRate Etails Private Limited. Wellness Monk is an online healthcare store that caters to all of your needs, from organic groceries to imported and gourmet foods, household items, mother and baby products, personal care products for men and women, wellness items related to sports and fitness, health supplements, anti-aging products, herbal & organic products, and plenty of solutions for any healthcare issues. They cover PAN India and initiate to reach the most remote areas in the country, with 10,000+ products and over 80,000 satisfied customers quickly. Of course, their product partners and products are thoroughly scrutinized based on their reliability.
The company also plans to open its retail outlets by 2020. Moreover,  the company is also working on manufacturing generic, branded, and herbal medicines.
Our target audience is everyone since health & wellness are our areas of specialization. In addition to mother & baby products, the company offers healthcare, wellness, personal care, and organic grocery products. Besides fitness & health devices, they offer a wide range of healthcare products for infants through seniors.
As a result, they will have to start the funding process from the market and financial institutions to expand our business. To become the biggest platform for selling health products online in India, they plan to sync up with the existing health segment. We are looking to open our online retail store by the mid-2020s, and our company is working on starting to produce generic, branded, and herbal medicines.
They also plan to launch physical storefronts by the middle of 2020. They are also attempting to produce generic, branded, and natural pharmaceuticals.
Our target audience is everyone because they deal with health and wellness. They work in mother and baby, healthcare, wellness, personal care, and organic grocery. They also deal in fitness and health products, and they cover every aspect of health, from newborns to the elderly.
They are very focused and committed to growing our firm, and to that end, they will begin raising funds from the market and financial institutions. In addition, they plan to connect the existing health section and become the largest online platform for selling health products in the world.
It is depressing to see the wrong business gaining more benefits than the deserving one despite doing business in India is a hard nut to crack and an honest and loyal company. But, despite all the odds, they are still working toward finding their destination and conquering them. Inspiring me are the people and family who are part of our business and accept so much responsibility on our behalf that they always strive to be more positive and more determined to succeed. 'Never Quit' is their mantra. In recent years, giant marketplaces have sold everything (not any specific interests) & flooded the market with hundreds of percent cashback, expensive discounts & whatnot. Wellness Monk specializes in organic health products.
They also combine imported and novel products on our platform, which raises the bar and gives us market exclusivity. Everyone is our rival somehow, yet they remain focused on the task they have been working on. They have a clear and consistent vision of our goal, and our ambitious team is prepared for the competitiveness and challenges of the current market; they want to be at the top of their game in the next two to three years. They desire a lot more health and wellness mergers and associations.
Because they are bootstrapped and require additional resources to get into the mainstream of promotions and endorsements, they are set to launch our marketing cell for Funding & Associations. They also expected to hire a growing number of skilled and talented applicants.
Company Overview
| | |
| --- | --- |
|                Legal Name |     Wellnessmonk.com |
|                Industries | E-commerce, Health Care & Wellness |
|                 Founder |              Gyaan Dixit |
|             Founded Date |                2017 |
|      Total Funding Amount |                 NA |
|                Investors |               Acquired  |
10. Sociota
Sociota was founded in February 2014 by IIT Bombay graduate Amitesh Misra and UPTU grad Nikhil Tiwari. The key elements of the software are social media monitoring, engagement, socialization, analytics, etc. Social media monitoring entails monitoring how people sign in and log out of various social media platforms for companies.
Sociota is owned by Trident analytical Solutions. As a result, multiple Facebook, LinkedIn, Twitter, and Google+ accounts may be managed from a single platform. It gives you a lot of information on brand building, customer behaviour analysis, keyword research, and so on.
Company Overview
| | |
| --- | --- |
|                Legal Name |   Sociota Solutions Pvt Ltd. |
|                Industries |   Social Media Management |
|               Founder(s) | Amitesh Mishra & Nikhil Tiwari  |
|             Founded Date |                  2014 |
|      Total Funding Amount |                   NA |
|                Investors |               Acquired |
edited and proofread by nikita sharma