Foodtech
A $10 billion windfall: Why rice is going to pay off handsomely for India
A $10 billion windfall: Why rice is going to pay off handsomely for India
Rice is an essential food for more than half of the world's people, and it is also one of the most grown grains on the planet. It is a favorite food in many countries in Asia. All of this is a good thing for India, and it is good for them.
The country has a suitable climate for the Kharif crop, which has made it the world's second-largest rice producer after China. As a result of the Covid disaster, India became a reliable food source for the world, and it also set the stage for India's success in rice.
Indian rice exports will make up 30.7 percent of global exports in 2020, according to the Observatory of Economic Complexity (OEC). Thailand follows this with 14.5 percent and Vietnam with 10.2 percent. It was worth $26.8 billion to sell rice around the world in that year. Statista says that in 2021-22, India was the top exporter of rice, with 18.75 million tonnes. There were 6.5 million tonnes of rice in Thailand and Vietnam simultaneously, and they came in second.
The S&P Global report says that Thailand and Vietnam are in a very close race to be the second-largest rice exporter globally, and it's very close. "No country will be able to take India's place as the world's biggest rice exporter." A New York-based data and analytics company said that by 2021, the country is on track to account for about two-fifths of all rice exports in the world.
The government's Second Advance Estimates for 2021-22 say that rice production will reach a record 127.93 million tonnes, which is 11.49 million tonnes more than the average production of 116.44 million tonnes over the last five years, which is 116.44 million tonnes.
During the first seven months of 2021-22, rice exports rose by more than 33% to 11.79 million tonnes (MT) from 8.91 million tonnes (MT) in the same period in 2020-21. The government thinks that in 2021-22, rice exports will break the record of 17.72 MT set in 2020-21.
According to government data for non-basmati rice in 2021-22, exports rose by 27%. Basmati's numbers haven't been released yet, so we can't say for sure how much. Non-basmati rice was the best-selling agri-commodity in terms of money exchange.
It sold non-basmati rice worth $2 billion in 2019-20. In 2020-21, that figure rose to $4.8 billion, and in 2021-22, it rose to $6.11 billion. During 2019-2020, basmati exports were $4.33 billion, while in 2020-2021, they were $4.02 billion. It said on April 24 that China had 50 percent of the world's rice exports in 2021-22 because it sold rice worth $10 billion in that time.
Assortment of Clients

The top 10 places to get basmati in 2020 and 21 got about 80% of the long-grain rice. The top 10 buyers of non-basmati rice in 2020 and 2021 reached 57 percent of the rice's exports that year and next.
Indian rice has always been sold in the Middle East and North Africa (MENA) area.
But now, many new places are also interested in importing a lot from India. This is shown by the fact that in 2020-21, India sent non-basmati rice to nine countries for the first time or where exports were minimal. These countries are Timor-Leste, Puerto Rico, Brazil, Papua New Guinea, Zimbabwe, Burundi, Eswatini, Myanmar, Nicaragua, and Zimbabwe, to name a few.
They say that after the Covid outbreak and because of the war between Russia and Ukraine, there are changes in the flow of global Agri goods worldwide. As wheat supplies from Ukraine and Russia are cut off, countries are scrambling to find new sources. Experts say this has made rice an excellent alternative to wheat, especially for developing countries. India has seen a significant rise in orders from new markets like Egypt, Sudan, Tanzania, and Iran.
Countries that can't grow enough crops or get wheat are taking precautions because their food stocks are running low. Ashwini Chhatre, the Executive Director of the Bharti Institute of Public Policy at the Indian School of Business (ISB), says the war has gone on longer than expected. "India is in a good place here," says the man.
It has a lot of strategic reserves, and we think there will be another normal monsoon this year. It looks like we'll have a lot of food again this year. As a researcher, Chhatre says that the current times are an excellent time for us in many different ways. He also worked as the Director of Research for the Revitalizing Rainfed Agriculture Network in India.
Barriers and rules

Some things need to be worked out first. One is the one that doesn't use tariffs (NTMs). Some of the essential SPS measures, such as limits on pesticide residue levels in rice products, are part of NTMs for these types of products. NTMs are primarily meant to protect the public health or the environment in the country that imports them.
These steps are used to alert people when there are pests or diseases in the food from other countries. There have been times when governments have put NTMs in place to stop rice shipments because of poor quality. Because pesticides can be found in rice, this is a problem for Indian exporters.
Vinod Kumaar Kaul, the Executive Director of the All India Rice Exporters Association, says that good agricultural practices (GAP) can be used on a large scale to solve these problems (AIREA).
People in the business agree that we need to get our house in order before we can start looking for export orders. Some countries use NTMs to stop people from getting things they don't want.
Members of the Basmati Rice Farmers and Export Development Forum say that the use of pesticides by the domestic industry is well below the limits set by the government. This isn't all: These pesticides are made by big businesses that say they follow strict rules. But the metrics are often changed under the guise of food safety. The goal is to stop basmati rice from moving into countries that import it. People in the Middle East see this because they think EU rules are the safest.
Pesticide residues are a big problem for trade because most countries copy the EU's rules, making it hard for Indian farmers. Even if these problems are fixed after talks, it takes a long time for these countries to change their public statements and adopt new regulations, Mittal says.
Technical barriers to trade (TBTs) are also becoming more common in rice exports. TBTs are rules and standards that must be followed regarding the size, shape, design, labeling/packaging, functionality, or performance of a product. AIREA thinks that the line between SPS and TBTs is skinny now.
Policy and technology come to the rescue. This is how it works:

Indian KPMG partner Manasvi Srivastava says that concerns about health and the environment can't be ignored in any market.
To deal with these problems, the World Trade Organization (WTO) needs to fight back against any unfair restrictions and improve production practices to meet the countries' legitimate concerns about where the goods are going. There may be more restrictions on rice exports in the future because the crop has a significant ecological footprint. "We should be ready for these," she says.
We need to know what the government can do to help to answer this question.
The trade group for rice exporters has a list of ways the government can help. The Center should work very hard to get importing countries to base their rules on more scientific information that is consistent and clear. It can also encourage people to use many technology and machinery in their farming. To help farmers, the know-how should be given to them, and they should be encouraged to make sure that pesticide and residue levels are well below what the world wants.
Another thing the stakeholders don't like is the way things are done. Costs for inland transportation are high, and there aren't enough rakes to go around on the ground. People say that rice should get the most attention when getting to ports. There aren't enough containers worldwide, and there's a lot of traffic at ports. Ocean freight costs have also gone up, making trade impossible for them.
"We used to pay about $1,400 for each full container load of goods we sent by sea" (FCL). But now we have to pay $12,000 for each container, says Aditya Garg, the Director of Vi Exports India Pvt Ltd, a company that sells goods from India. The shipping lines are now in charge of the traders, he says.
As long as supply chain problems aren't fixed quickly, rice exporters could lose a lot of money, warn agri exporters. India already has a huge crop.
Costs vs. incentives

Incentives from the government are only "partially" what the AIREA is happy with. People in the rice industry didn't have to pay MEIS before because it didn't apply to them. Instead, the Remission of Duties and Taxes on Export Products (RoDTEP), which replaced it, has given exporters "some relief." However, the benefit of the Transportation and Marketing Assistance (TMA) Scheme hasn't been extended to rice, says Kaul, the executive director of the association. This is despite rising ocean and land freight costs.
That's not all: He says he's pleased that the interest equalization scheme will continue until December 31, 2024.
Incentives and subsidies for rice exporters should be based on what they say, say agribusinesses. India could do much better if they did this. To help rice exporters, the 1 percent Duty Credit Scrip they get should be changed to 3-5 percent to pay less tax. Garg, the owner of Vi Exports, says that exporters can only cut back on shipping costs.
It's thought that if the breadbasket states can work out some problems and focus on increasing production, the country will be able to meet the growing demand for its goods. People in the business world say that the government is making mistakes that hurt the country's first food source, Punjab.
CFO of rice exporter Bindaas Foods Pvt Ltd Radhika Garg says there are many ways to help agro-based businesses in Punjab, but the rice industry isn't one of them. A long time ago, exporters tried to get the promised tax breaks, which haven't been used in a long time (since 2016). Incentives that she used to get have been taken away this year.
People don't want to grow rice because it lowers the groundwater level. To solve this, the state set a goal last year to produce 5.35 million acres of basmati because it takes less water than paddy because it proliferates. But it hasn't worked out as planned.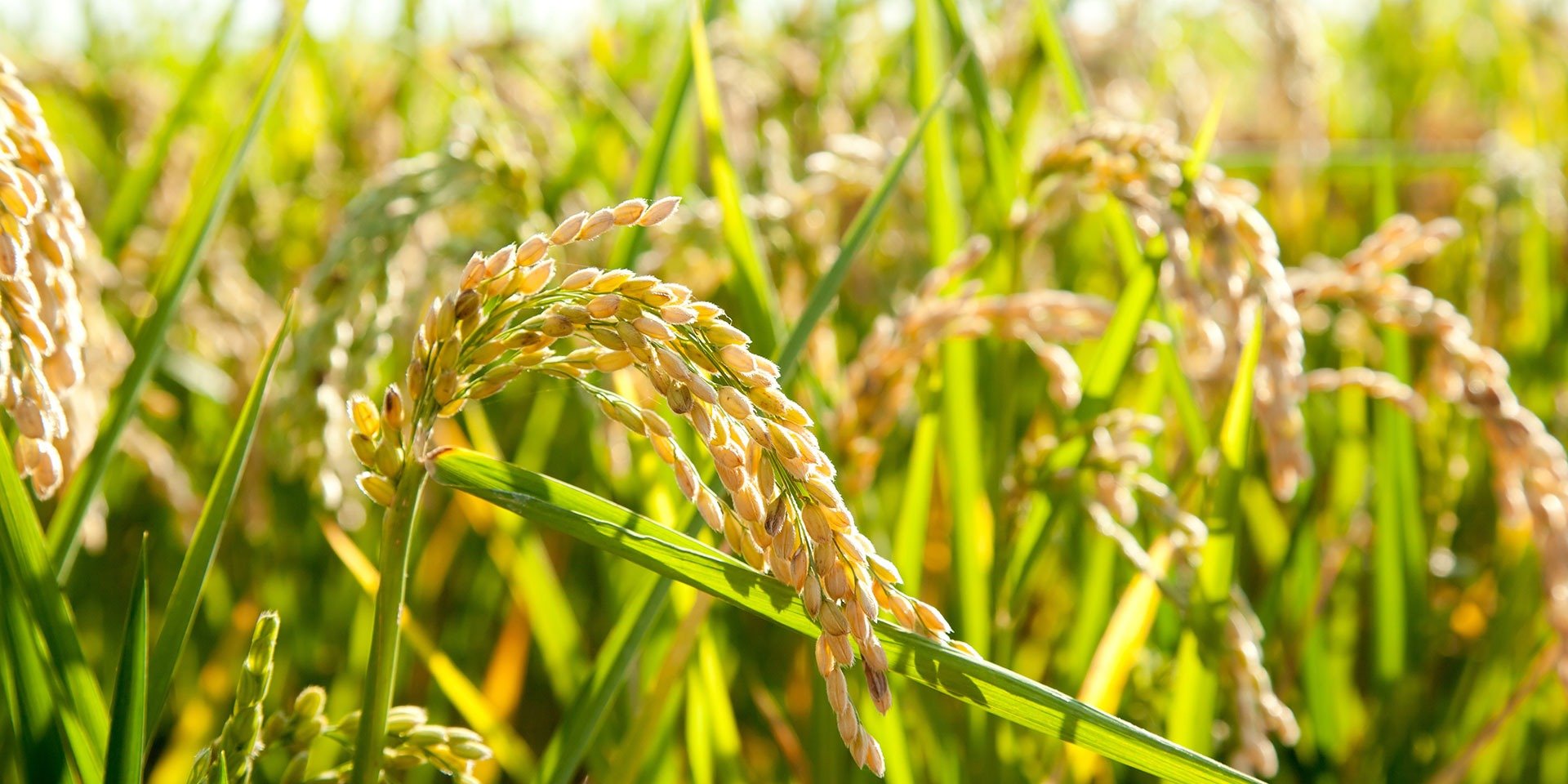 Top spot, but the slippery ground
India still has a big lead in rice exports and a big lead in basmati despite these concerns. People in the country should learn from Taiwan and Thailand before it's too late. For example, some Indian varieties don't have a lot of aroma or long kernels.
There is only one other country that sells parboiled food: Thailand. The US Department of Agriculture said that more than 70% of Thai rice exports to Africa in 2021 would be parboiled rice, which has been cooked. It was cheaper for Thai parboiled rice to be sold than for Indian parboiled rice, with a price difference of about $20-30 per MT. Almost all of the rice that Thailand sends to the United States is fragrant, the USDA said in its report.
Many experts say that India needs to spend more money on R&D and develop more scientific methods across all stages of the value chain, like in the manufacturing process.
It would be pointless to improve yield unless India could find many more places to sell the food it makes. There is a lot of agreement that India needs to change how it thinks about trade deals (FTAs). The old pacts aren't giving us the results we want.
He says that Latin American countries have been getting rice from India since last year. He says that good FTAs could make us more prevalent in these markets and give us trade deals only for us, making us more commonplace in these markets.
FTAs can also be a valuable tool to tackle the issue of NTMs. He says that by giving more information about non-tariff measures in FTAs, India can lessen the adverse effects of these measures. She says the Indian FTAs haven't done very well in this area.
Indian farmers are likely to keep trying to make more rice. If Indian exporters can also make a lot of food, the yield of the harvest will go up.
edited and proofread by nikita sharma