An interesting B2B sales intelligence and engagement platform announced funding of USD 110 million 
A sales intelligence and engagement platform has raised funds. What a pleasant piece of news it is! 
Let us talk about sales intelligence and engagement platform. What is a sales intelligence platform? Such a platform works by continuously bringing in millions of websites that are publicly available, collecting all the important data, and then matching the data to the profiles which have been collected in the database. Such platforms are simple to use and allow people of the sales domain to search, analyze, and eventually evaluate the data.
These platforms help companies and businesses to boost their sales and improve the processes involved in sales. This type of software is of big use to the sales and the marketing people to set a goal, implement the strategies which are derived from their data which is combined with the external data in their CRM software. The data consists of variables like lists of prospects, contacts, and many others. 
Some of the famous sales intelligence software are-
LinkedIn Sales Navigator, ZoomInfo, HubSpot Sales Hub, Adapt, Nimble, RocketReach, Leadfeeder, BoostUp.ai, Priority Engine, Lead411, SalesIntel, Clearbit Enrichment, Vendasta, 6Sense ABM/ABX platform, Apollo.io, and many others. 
Now if we come to the industry of sales intelligence around the world, its market value was USD 2.29 billion in the year 2019 and the prediction has been made that this value will increase at a CAGR of 10.5% till the year 2027. The majority of the sales intelligence software is used by businesses operating in the domains of Retail and e-commerce, IT, Telecom, and BFSI. Talking about it demographically, North America is at the top, then the Asia Pacific, then the list goes on. 
Let us now talk about the funding of a sales intelligence platform that has taken place recently. 
Announcement of funding of a sales intelligence platform 
The sales intelligence platform, Apollo.io has raised funds worth USD 110 million as announced on March 04, 2022. This round of funding that has taken place was led by Sequoia Capital. The other investors who took part in this round of funding were the existing investors of the startup, which were Tribe Capital, Nexus Venture Partner, and NewView capital.  
The startup plans to use the funds in increasing and expanding its growth which will be led by product. The startup also has plans to use some amount of the funds raised in increasing its investment in the domain of engineering and product by almost 300%, in order to continue in its aim to build the best platform in its area. It will also be using funds in hiring new personnel, who probably will be the best in the industry. 
After this round of funding, the total funds raised by the startup have increased to USD 150 million. The startup before this round of funding had announced a Series B round of funding three months ago. 
About the sales intelligence and engagement platform 
The startup, Apollo.io is the sales intelligence and engagement platform that helps in crushing the sales number every quarter. It allows its users to have access to the data of more than 220 million contacts and 30 million companies to find and engage its future customers at the right time with the right message in its all-in-one platform. 
The platform has more than 220 million contacts, has more than 30 million companies, more than 120 million mobile numbers, and has more than 100000 paying customers. The customers of Apollo.io are from startups to Fortune 500 companies like Accenture, EY, Amazon, Gong, BREX, Peloton, Drift, Semrush, GoDaddy, ADP, and many others. The startup is a winner of Momentum Leader 2022. 

About Sequoia Capital
Founded in the year 1972 by Don Valentine and having its headquarters in Menlo Park, California, United States, Sequoia Capital is a venture capitalist firm that primarily focuses on the technology industry. Besides serving the United States of America, the other areas where Sequoia Capital has its focus are Southeast Asia, Israel, China, and India. Sequoia Capital has its offices in Menlo Park, Tel Aviv, London, Beijing, Shanghai, New Delhi, Hong Kong, Singapore, Bengaluru, and Mumbai. 
In 2009, Sequoia Capital launched its program which acts as an individual investor network. It is handled by Sequoia itself and is called Sequoia Scouts, and is responsible for investment in more than 1000 companies. Sequoia Scouts provides a platform to the founders and other individuals who have the capital to make an investment in early-stage startups that look promising.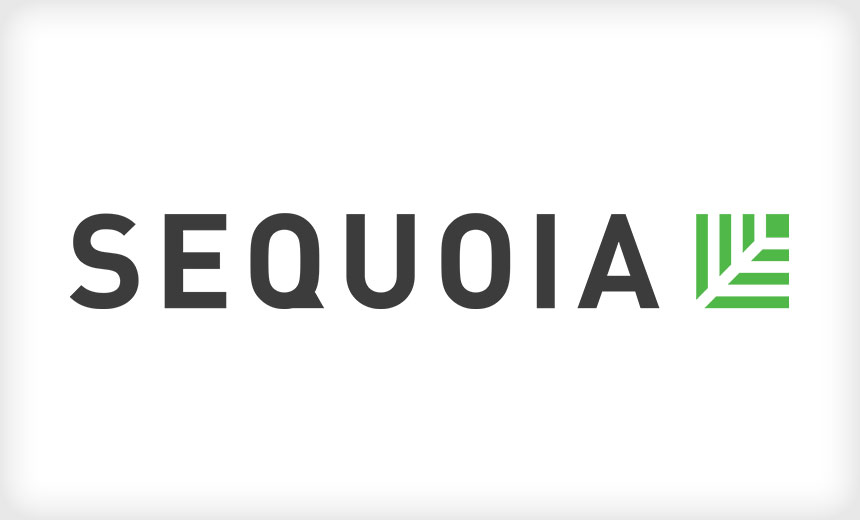 Sequoia Capital had the first-mover advantage in this program, and now such programs are handled by many venture capitalists. Then in December 2020, Sequoia Scouts was expanded to Europe. In the year 2021, Sequoia Capital came into partnership with BLCKVC Scout Network with the motive to provide training and education to existing and aspiring Black scouts. 
The portfolio of Sequoia Capital consists of Zapier, Unity, BharatPe, Stanza Living, TikTok, InstaCart, Robinhood, Snowflake, and many others.
About Tribe Capital 
With headquarters in San Francisco, United States, Tribe Capital is a USD 1.6 billion+ Asset under Management Venture Capital which has a focus on using the product and data science in order to engineer companies and investments. 
The portfolio of Tribe Capital consists of Carta, DCG, Chipper Cash, MoonPay, Nium, TaxBit, Apollo.io, WeLab, Front, Eco, Welab Indonesia, Cardless, Noah, Outer, Upward Farms, Nowsta, Silo, Wander Jaunt, Zeno Power Systems, and many more. 
About Nexus Venture Partners 
Founded in 2006 and having headquarters in the Financial Capital of India, Mumbai, Maharashtra, Nexus Venture Partners come into partnership with extraordinary entrepreneurs who are engaged in building product-first companies. 
The portfolio of Nexus Venture Partners consists of Clover Health, Ask Nicely, Craftsvilla, Delhivery, Blueshift, Druva, Dyte, Entos, ElasticBox, Gluster, Headspin, Help Shift, HyperTrack, Lifecare health, Parsley Health, Rapido, PubMatic, Turtlemint, Zomato, Zepto, WhiteHat Jr, Zolo, and many others. 
About NewView Capital 
With headquarters in California, United States, NewView Capital was founded with the vision to reengineer venture capital. It empowers entrepreneurs and venture capitalists with the freedom to drive continual innovation and sustainable growth. 
The portfolio of NewView Capital consists of Course Hero, Forter, Duolingo, Plaid, Bloomreach, BenchPrep, Canopy, D2L. Apollo.io, Gladly, HEAP, MessageBird, Scout, and many others.
The startup is helping the salespeople do their basic task- searching for the right customer. We wish the startup a bit of good luck and hope it has a shining and successful future ahead!