Trends
An exciting drone manufacturer startup announced a funding of USD 20 million 
 An exciting drone manufacturer startup announced a funding of USD 20 million 
Let us talk about the drone manufacturing industry. The PLI scheme was announced last year, according to which, there was an incentive provided to the manufacturer of drones and drone components, which was amounting to 20% of the value addition made by the company during the next three years. The value addition is determined as the yearly sales revenue and drones minus the purchase cost of drones and drone components. 
According to the expectations of The Union Government, the drone manufacturing industry should make an investment of more than INR 5000 crore in the next three years and become a source of 10000 direct jobs. By the Financial Year 2024, the turnover of the drone manufacturers is expected to be INR 900 crore, which currently is INR 60 crore. 
Let us talk about the funding of a drone manufacturer startup that has taken place recently. 
Announcement of funding of a drone manufacturer startup 
The drone manufacturer startup, ideaForge, has raised USD 20 million worth of funds as announced on April 28, 2022. This round of funding was the Series B round of funding and was led by Florintree. The other participants in it were the existing investors of the drone manufacturer startup. These investors were Celesta Capital, Infosys, Qualcomm, Infina, and Exim Bank of India. 
The drone manufacturer startup plans to use the funds raised in making investments in the Research and Development domain of the startup. The startup also plans to use some funds for the expansion and spreading of itself across the international borders and also to build a team of world-class members. 
About the drone manufacturer startup that has announced its funding 
The drone manufacturer startup was founded in the year 2007 by Ankit Mehta, Rahul Singh, Ashish Bhat, and Vipul Joshi, and has its headquarters in Mumbai, Maharashtra, ideaForge is India's largest manufacturer of drones for defense, homeland security, and industrial applications. The drone manufacturer startup is a licensed manufacturer of UAVs approved by the Ministry of Defence (MoD). The drone manufacturer startup indigenously develops and manufactures Vertical Take-Off and Landing (VTOL) UAVs in India. 
It is the pioneer in the UAV industry in India and has multiple IPs to its credit, including the then world's lightest autopilot in 2009. Currently, the drone manufacturing startup has deployed more than 1000 systems and has trained more than 3000 pilots in services including the Indian Army, Navy, Air-Force, all CAPFs (CRPF, BSF, NSG, etc), State Police Forces, Indian Railways, TAFE, NTPC, DRDO, and many others. 
The drone manufacturer startup is a vertically integrated organization within a house of Research and Development, design, software, manufacturing, services, and training operations, ideaForge delivers world-class end-to-end solutions for an array of drone requirements in defense, homeland security, and enterprise sectors. The drone manufacturing startup is continually innovating and experimenting to transform its aerial platforms, to offer greater performance, higher reliability, and autonomy. 
The values drone manufacturing startup follow are-
Embodies energy, vision, and eco-friendly technology.
Creating and inspiring cutting-edge technology.
Encouraging fearless ideation through open culture.
Focusing on a deep understanding of fundamentals. 
About the founders of the drone manufacturing startup 
The founders of the drone manufacturing startup are proud alumni of the prestigious IIT Bombay.  
Ankit Mehta is the co-founder and CEO of the startup. He completed his B.Tech and M.Tech in 2005 from IIT Bombay. He is an innovator at heart, loves to solve problems, and believes in implementing the solution, no matter the origin. Rahul Singh completed his B.tech in Mechanical Engineering in 2006 from IIT Bombay. An engineer par excellence, he always delves into the inner workings of a product and strives to surpass expectations.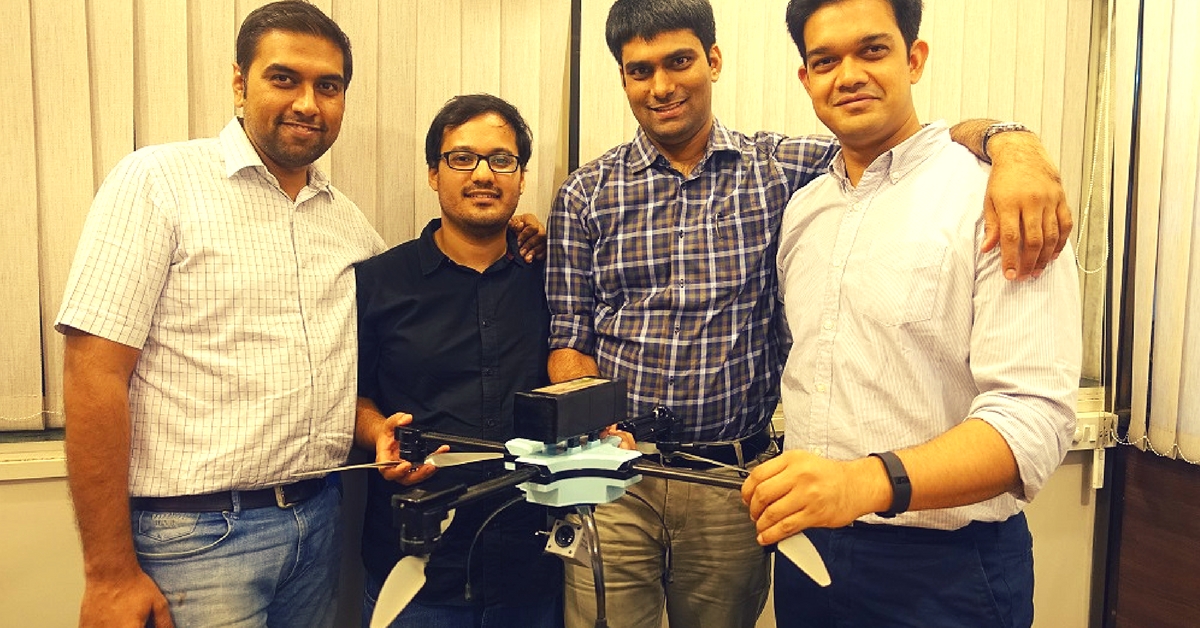 Ashish Bhat is a B.Tech graduate in Electrical Engineering in 2006 from IIT Bombay. He is a technologist to the core, he enjoys developing tightly integrated to-the-point technology solutions. Vipul Joshi is an MBA graduate from the University of Business and Finance, Switzerland in 2008. He is a highly motivated people person, he endeavors to add value to the lives of the people and keep the rotors spinning. 
About Florintree 
Founded in the year 2010 and with headquarters in Mumbai, Maharashtra, Florintree is helmed by the former private equity co-head of Blackstone India, Mathew Cyriac. It is categorized as a Non-Government company and is registered by the Registrar of Companies. It is an investment company with an authorized share capital of INR 350,000,000 and its paid-up capital is INR 252,100,000. 
About Celesta Capital 
Founded in the year 2013 and with headquarters in San Francisco, United States, Celesta Capital is enabling visionaries on the frontiers of deep technology. Celesta Capital has identified and nurtured some of today's most promising companies around the globe. The firm consists of a team of technologists and business executives with extensive operating experience. Celesta Capital invests early in disruptive technologies and innovative businesses, and mentors young companies to create long-term value for the investors. 
The portfolio of Celesta Capital consists of companies like Apaddix, Alif, Aura Semiconductor, Cnex labs, Calumino, Calysta, Datometry, CREDO, Habana, Kyulux, Lion Semiconductor, Nano Scopia, Ouya, Prosimo, Skully Helmets, Veri Silicon, Tagore Technology Inc, Smart Frog, and others. 
About Infosys 
Founded in Pune, Maharashtra in 1981 and with headquarters in Bengaluru, Karnataka, Infosys is an Indian multinational technology company that is engaged in providing business consulting, information technology, and outsourcing services. In the year 2021, Infosys became the fourth Indian company to cross USD 100 billion worth in market capitalization. 
Infosys has a presence in India, the United States, China, Australia, Japan, the Middle East, and Europe, with 82 sales and marketing offices and 123 development centers across the world. 
About Qualcomm 
Founded in the year 1985 by Irwin Jacobs and Andrew Viterbi and with headquarters in San Diego, California, United States, Qualcomm is an American multinational corporation that is engaged in creating semiconductors, software, and services which are related to wireless technology. As the world's leading wireless tech innovator, Qualcomm pushes the boundaries of what is possible to enable next-generation experience and drive digital transformation to help create a smarter, connected future for all. 
Its roadmap of breakthrough technologies expands its mobile innovations and solutions to support virtually every connected device. With its leadership in wireless connectivity, high performance, low power computing, and on-device, Qualcomm is powering the connected intelligent edge. 
About Exim Bank of India 
Founded in the year 1982 and with headquarters in Mumbai, Maharashtra, Exim Bank of India is the premier export finance institution in the country that seeks to build value by integrating foreign trade and investment with the economic rise of India. The Bank has been guided by expertise at the Board level, senior policymakers, expert bankers, leading players in the industry and international trade as well as professionals in exports, imports, and financing. With offices spread across India and in select locations of the world, the bank aspires to boost the business of industries and SMEs.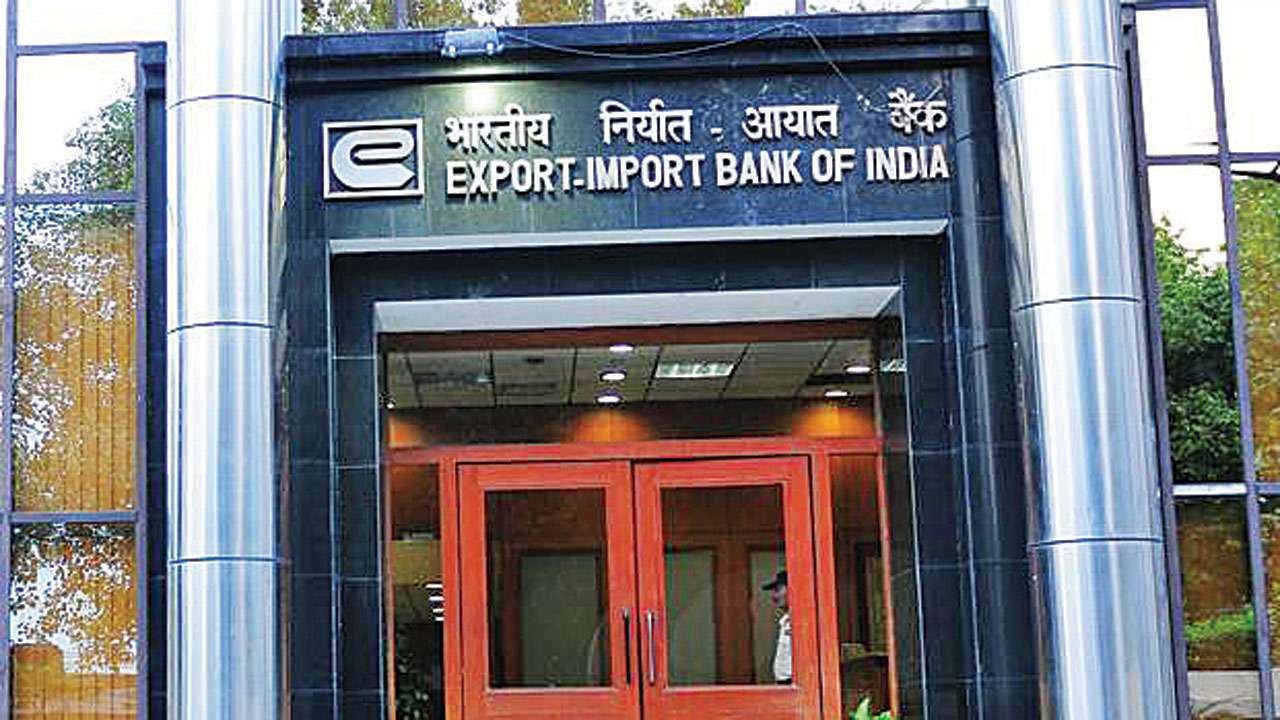 We wish the drone manufacturer startup a bit of good luck and hope it has a bright and prosperous future ahead!