Stories
Amazon made more money in the year since the pandemic began than it had in the prior three years combined
Amazon.com Incorporation reported a record quarterly profit, capping a blockbuster earnings season for the world's biggest technology firms, as demand for its deliveries, cloud storage, and advertisement businesses remained strong. The Seattle company made more money in the year since the pandemic began than it had in the prior three years combined. From January to March, net profits more than tripled to $8.1 billion, and sales of $108 billion greatly beat analyst expectations on FactSet.
Amazon expects sales from April to June to be between $110 billion and $116 billion, marking the third quarter in a row that the company has produced more than $100 billion in revenue. In after-hours trading on 29th April, the company's stock gained around 3.5 per cent. In 2020, the company's stock price increased by 76 per cent. Amazon announced on 29th April that its annual Prime Day shopping event would take place in June. The gathering, which is usually held in July during the third quarter, is a sales boon.
Since customers flocked to online shopping amid pandemic lockdowns, the tech giant's growth in the last year has catapulted the business to new heights. Amazon's e-commerce dominance and continuing penetration into new markets have bolstered its influence, though the firm continues to face regulatory and workforce challenges. But, it's not just Amazon alone. Amazon, Apple Inc., Facebook Inc., Google, and Microsoft Corp. all announced huge increases in earnings and sales, demonstrating how the pandemic aided tech giants in strengthening their positions and putting them further at the forefront of everyday life. Due to increased sales of new, higher-priced iPhones, as well as Mac computers and iPods, Apple's profit more than doubled to $23.6 billion. Facebook Inc and Google's parent Alphabet Inc. benefited from a boom in digital ad investment, while Microsoft saw a 19 per cent rise in quarterly revenue as more users switched to its cloud and videogame offerings while remaining at home through lockdowns.
Amazon's Chief Financial Officer (CFO) Brian Olsavsky said the company is focusing on expanding its one-day delivery program and plans to work on workforce recruiting and warehouse capacity expansion. According to him, the economy is beginning to open up, and there is a lot of demand for new employees in a variety of sectors.
The company announced on Wednesday that it is increasing minimum salaries for more than 500,000 employees, with raises ranging from 50 cents to $3 per hour. Amazon pays a minimum salary of $15 per hour, but the pay raise represents a $1 billion investment. Although the rise covers a range of employees and schedules, over 500,000 employees on average will amount to about $40 a week per employee.
Amazon's supremacy in internet shopping or e-commerce mirrors the company's strength in Amazon Web Services, which leases out cloud capacity and computing resources to other businesses. Amazon's biggest profit centre is AWS, but its recent growth has stalled as Microsoft and Google's cloud divisions actively pick up new clients. In the first year, sales of the cloud unit totalled $13.5 billion, up 32 per cent year over year. AWS Chief Executive Officer Andy Jassy is due to take over as Amazon's CEO in the third quarter after Jeff Bezos said in February that he will depart the post to become executive chairman. Amazon's ad division has been a major player in its industry. The fast-growing unit has put the firm among the world's leading ad companies, Google and Facebook. In the first year, Amazon's sales category soared 77% from $6.9 billion in the previous year.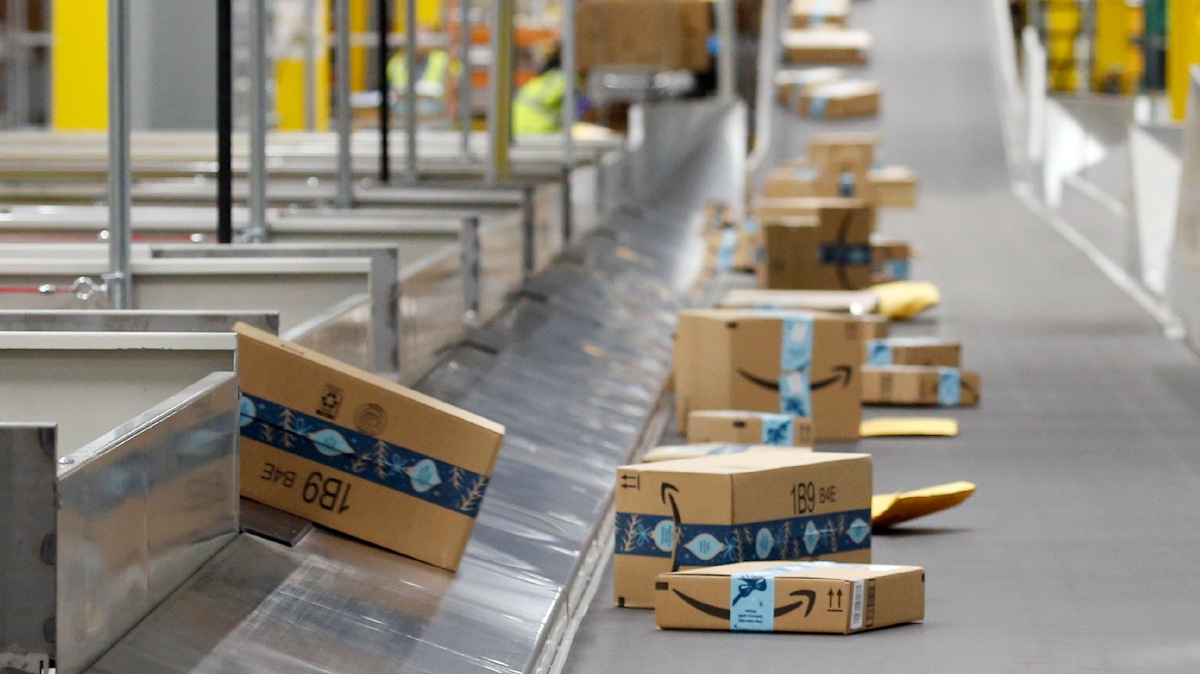 The coronavirus pandemic helped Amazon, Facebook, and Google's growth, with the tech giants capturing the bulk of all ad spending in the United States for the first time last year. The optionality is what we get back to with Amazon: some companies are shooting out, said John Blackledge, an analyst with Cowen Inc. He said that investors want to see Amazon increase its shipping bid on the day after the pandemic is over from sight. Consumers and businesses increasingly rely on the internet shopping, software and cloud computing, as well as their mobile devices and video streaming, as the biggest U.S. tech giants saw staggering growth last year. Amazon, Google, Facebook, Apple, and Microsoft collectively generated $1.1 trillion in sales, up one-fifth or 20 per cent from the previous year. Their market capitalization increased to about $8 trillion at the end of 2020, up from around $5 trillion at the end of 2019.
The achievements of Amazon have been made public as regulators are constantly monitoring the market strength of the company. Congress has considered reforms in antitrust legislation that could facilitate government challenges to particular corporate activities or compel technology companies to divide certain units.