Stories
BharatPe Saga- The accusations on Grovers for inappropriate use of company funds and claim of Ashneer on his cofounder of taking a leave from work to finish his IIT degree.
After becoming a famous household among the youth of India, the Entrepreneur, Founder of BharatPe, and Shark Ashneer is again in the news. Ashneer Grover vented with anger with allegations after viewing a Twitter post by his cofounder Shashvat Nakrani that was negative of him.
Two days after Grover, his wife Madhuri Jain, and other family members were sued by the financial startup for alleged mismanagement of funds in the BharatPe, the dismissed BharatPe founder and Shark Ashneer criticized his former colleague Shashvat Nakrani for not providing support when needed.
He claims that his cofounder has taken a break from his job to completer his IIT degree. This decision was made without taking into the loop the consent of investors. Grover hinted in response to a Twitter post by his former colleague Nakrani and said that he was a good friend whom he can ask for aid in need of help, but the former colleague seems that he does not want to offer to help hand to his friend cum colleague.
Moving on, Ashneer Grover noted that a few years ago, Nakrani had requested Ashneer to forbid him to skip office for a full year to complete his education and get his degree at IIT while continuing to be paid by the firm, and requested Ashneer not let the investors know about this. All this came into the limelight when co-founder Nakrani mentioned in his Twitter post that he has no objections to filing a case against his colleague Grover.
The introduction of cofounders and the formation of BharatPe.
Co-founded in 2018, Ashneer Grover and Shashvat Nakrani started BharatPe as a game changers in the cashless transactions industry. Shashvat Nakrani graduated from the Indian Institute of Technology, Delhi, in 2019 with a B.Tech in Textile Technology, according to his LinkedIn page. Ashneer himself is an IIM-A Alumni and has worked with coveted organizations. With his rich experience in finance, he stepped foot into the entrepreneurial world with the foundation of BharatPe.
The BharatPe saga continues.
Nearly a week ago, the fintech unicorn filed a civil complaint against Ashneer Grover, his spouse Mrs. Madhuri Jain, and other families, demanding over Rs 88 crore in damages done to the company by the alleged misappropriation of money.
Furthermore, the firm has filed a criminal complaint with the Economic Offences Wing on 17 charges of embezzlement, forgery, and criminal breach of trust. If found guilty, this lawsuit could sink Grover and send the Grovers behind the bars for up to ten years.
The following are excerpts from a 2,800-page legal action filed by the BharatPe against Grover and his family members, which accuses the 'Doglapan' Shark regarding a list of fraudulent actions and bills, and embezzlement of corporate money for the sake of personal use.
A large payment of Rs 72 crore was made to non-existent suppliers.
Mrs. Madhuri Jain, the better half of Shark Ashneer and the former head of controls at BharatPe, is accused of authorizing payments of INR 70 crore to almost 30 third-party suppliers who, according to BharatPe, do not supply any direct and actual products and services to the firm.
The GST department became aware of these payments when the company BharatPe filed an input tax credit on the payments. In addition, the tax office issued a Rs 1.66 crore penalty on the organization, putting strain on the current course of action.
Taking a handsome sum of Rs 7.6 crore in the name of recruiting services.
According to the facts, BharatPe hires some of its staff through third-party contractors. Mrs. Jain is accused of making payments of Rs 7.6 crore to eight such vendors who did not aid the firm in finding any staff, according to the complaint. Also, these 8 vendors are to know each other, which again impersonates an impression of fraud against the company.
Just understand the situation by the example of BharatPe CEO Suhail Sameer, who was stated in records to have been employed through a human resources (HR) partner named Vikas Enterprises, even though he was hired directly by the business.
The unusual situation of one journey to Thailand resulted in two bills.
In another incident demonstrating the alleged abuse of cash, the Grovers paid Golden Holidays, a vendor who provides travel services, in return for a ticket to Thailand. The issue arose when it was discovered that there is no such service as Golden Holidays that provides any type of travel services. BharatPe had already paid money to another travel agency for the same bookings and dates, adding to the list of fraudulent operations.
The long list of Vacations and family trips by using company funds.
in the suit, the company BharatPe accuses Grover and his wife has used the company funds for their vacations to Dubai and United States.
Also, in the name of another trip to Dubai, that is supposed to be arranged for Company's CXOs. Mrs. Jain allegedly used the company funds to pay the bills of visa-related expenses of family members.
Mrs. Jain also paid for her family members' Mumbai-Delhi tickets, even though they have no direct engagement with the BharatPe organization.
Personal Skincare expenses on the name of the company.
As per the suits filed by BharatPe, Mrs.Jain has made a request for reimbursement of INR 22,500 for a skincare treatment in august last year. She received the reimbursement as well, which she is not entitled to, as company funds can not be used for personal grooming expenses.
Grovers' mismanagement of company finances for personal desires.
From September 2019 until January 2021, the Grovers lived in an upscale neighborhood in south Delhi named Panchsheel Park using company cash. The Grovers used this duplex apartment as their abode while it was being required to serve as the company's guest house.
Grovers had invited BharatPe's staff to a Diwali celebration, which included 'catered food, beverages, and decorating,' while using the corporate guest home as a personal residence. The duplex cost the company Rs 52 lakh in rent and a security deposit.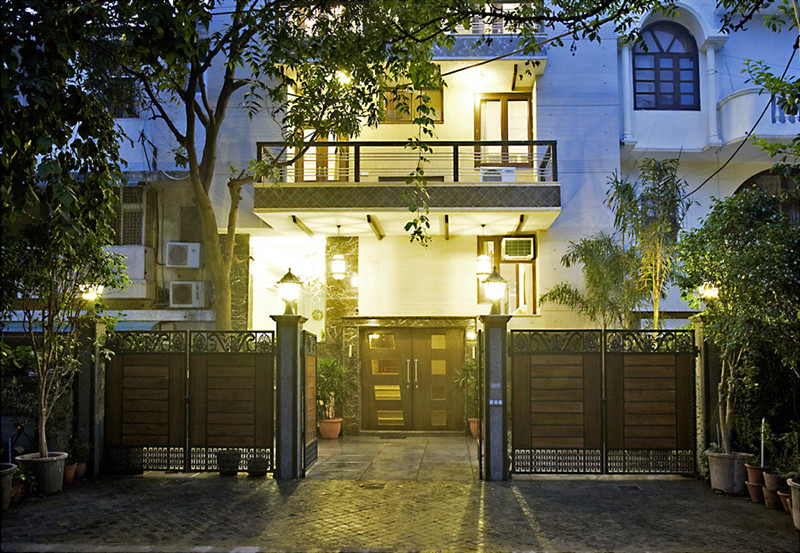 Furthermore, the Grover family allegedly utilized company funds to purchase household items such as LED tv sets and a refrigerator.
The last words.
The story of BharatPe and Ashneer Grover continues. Many anticipated the volatile founder's impending book (named Doglapan) to act as a climax to a turbulent sequence that concluded earlier this year with his resignation and the termination of his wife and others from the firm.
edited and profread by nikita sharma