Trends
Shark Tank India is all set for season 2 in 2022.
Shark Tank India is all set for season 2 in 2022.
Sony TV's popular and famous business reality show Shark Tank India premiered on December 20 2021. Because of its unique Concept, it quickly grabbed the audience's interest and became famous. This show has provided a platform for budding entrepreneurs to present their intense and sometimes weird business ideas.
These ideas were presented before the show's real-life investors and entrepreneurs, referred to as sharks. These real-life sharks consist of entrepreneurs from different industry sectors who brought their expertise to the table and either invested or rejected ideas. Vineeta Singh, Ashneer Grover, Namita Thapar, Aman Gupta, Ghazal Alagh, Anupam Mittal and Peyush Bansal. All of them belong to reputed business owners, and they invested in the ideas in which they found potential.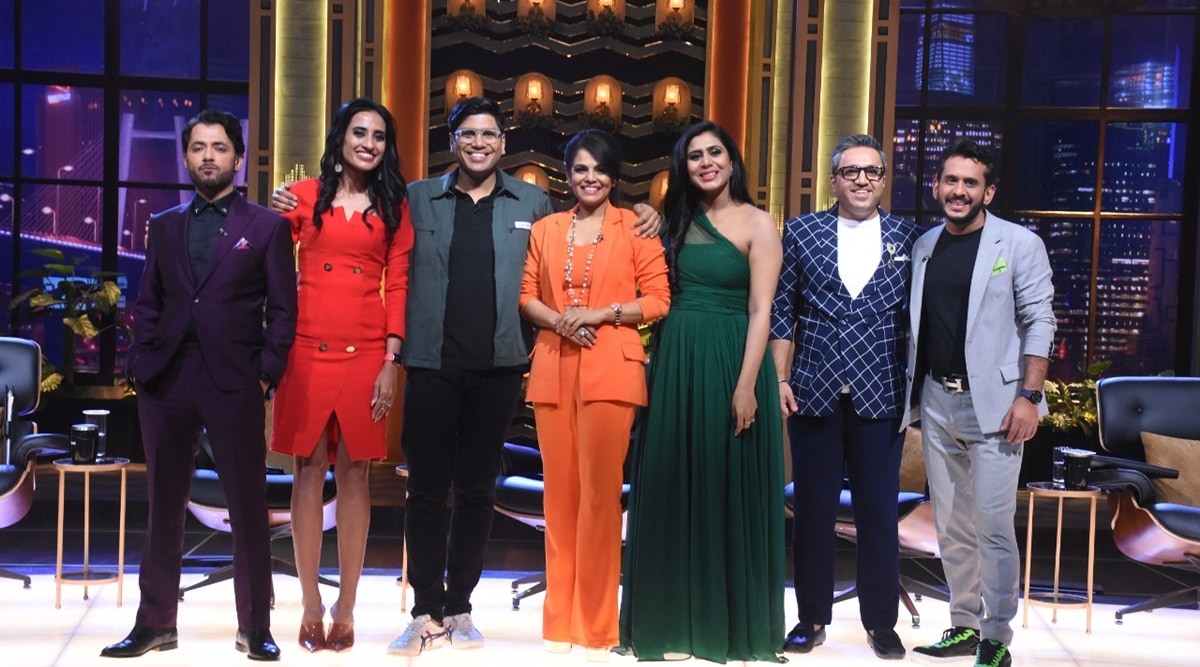 Today Sony TV took used its official Instagram handle and declared this news. They have posted a promo and informed the budding entrepreneurs that the registration for the second season had started.
The caption stated, "Are you a budding entrepreneur? If yes, then this is your chance to make it big in business! Registrations for #SharkTankIndiaSeason2onSony have started.You can easily Download or Upgrade the SonyLIV app to register your business idea.  #SharkTankIndiaRegisterationsareopen". According to the promo uploaded by Sony TV, the first season of Shark Tank India received 85,000+ applications, and the sharks invested Rs 42 crore across 67 businesses.
Shark Tank Season 1 created a lot of noise when it first premiered in India last year. Well, guess what? The entrepreneur-based reality show is again coming back to make noise with its second season. We can't wait for it to release. The official platform of social media handles of Sony TV announced today, April 30, that the registrations for Shark Tank India Season 2 had started now. The new promo calls for entrepreneurs to register for the reality show. Well, what are you waiting for?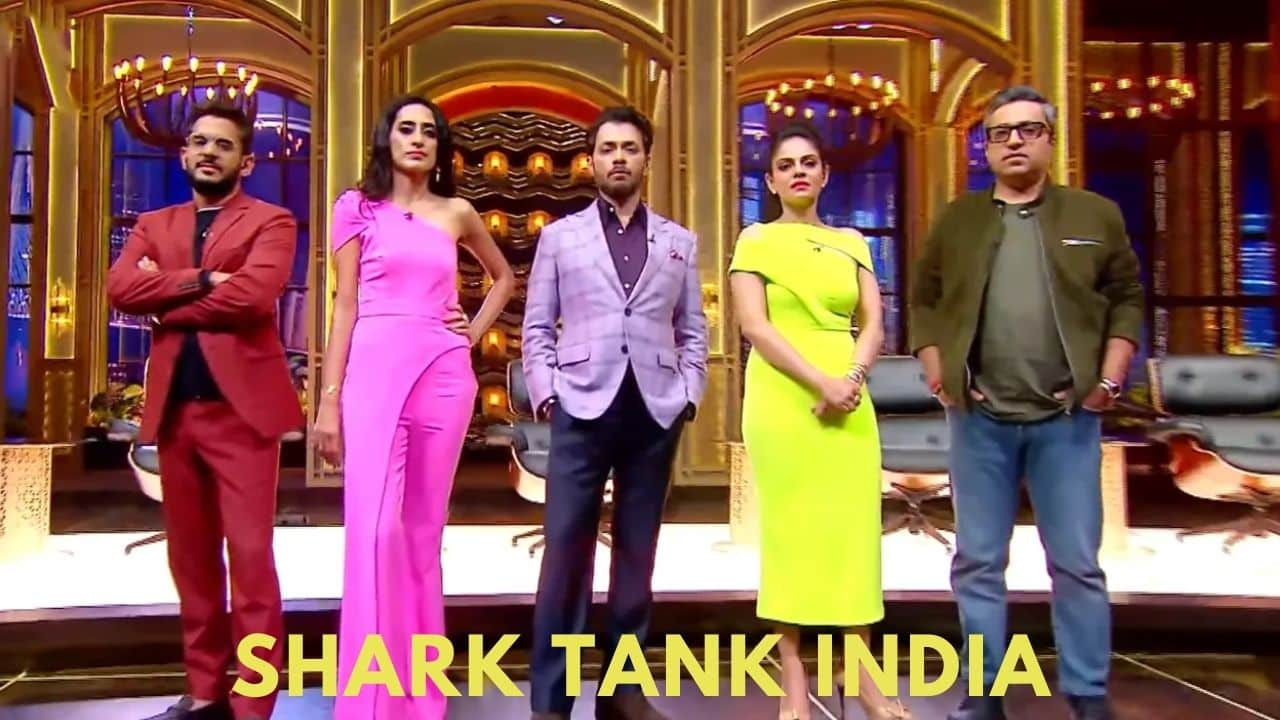 After the massive success of its premiering season, Shark Tank India is all set to come back with a second one. The makers announced the second season by sharing that the registration lines are open for upcoming and budding entrepreneurs.
 Announcing on social media, the makers wrote, "Are you a budding entrepreneur? If yes, this is your chance to make it big in the world of business! Registrations for #SharkTankIndiaSeason2onSony have begun."Ardent fans and viewers have gone berserk coming to know about the second season. A user wrote, "Woah can't wait to watch. any update on new judge coming to the show?" Another user wrote, "Oh my God! I think ST season 2 goes more hit and popular than season 1."
Of the many promos, the teaser begins with a hopeful employee trying to butter his boss to get him some investors for his venture. The cruel boss, however, only belittles him. A voiceover tells him, "Stop knocking on the wrong door for investors. The new season of Shark Tank India is coming back after the big success of the first season."
Many fans also commented on who they want to see as Sharks in the second season. Their comments read, "We need Ashneer Grover in season two. If he ain't there then there is no Shark Tank.!" Another wrote, "Asneer, anupam,namita,aman,piyush,vineeta hi chahiye."
Shark Tank India's premiere season tasted massive success once word of mouth started spreading on social media. Every pitch, moment, and the sharks' reactions and dialogues were not only discussed but also went viral.
Registration
— Registrations for Shark Tank India have begun. You need to download/upgrade the SonyLIV app to register your business.
— Create a profile. Fill in your details and select a language.
— You will need to specify at what stage your business stand right now. There are three categories here– Concept, prototype and revenue. Select one of the options.
— Next, you will need to share the administrative, legal and financial information about your business.
— In the next segment, you need to 'describe yourself in the best possible manner. The selection team wants you to 'just be who you are' and 'share your experiences. Only the founder's information should go in this section.
Audition
The Audition round has been divided into three parts.
Part 1: In the first round, you will need to give basic information about your business.
Part 2: If you clear the first round, the business idea will have to be elaborated in detail. A three-minute video will have to be shared by the participants here in which they will pitch their business. 
Part 3: The third part is the personal interview round, which will take place in any one of the cities the team will choose. The Shark Tank India team will understand the participants' business ideas.
If you clear all the three audition rounds, you will be invited to a shoot in Mumbai, where you will get to pitch directly in front of the 'sharks'. The audition rounds will have some period in between for proper evaluation. If you clear the games, the information is provided through e-mail.
Shark Tank is an Indian adaptation of the American television show that aired for 13 seasons and debuted in 2009. While there is no formal confirmation that the second season will not be there, there will undoubtedly be one in the coming time, witnessing the show's success. Will there be more episodes once the first season comes to an end? It may be very challenging to end a program like this since people continue to watch it.
People don't want to give up hope on Shark Tank.
India would return for a second season. Before they concluded in 2014, the American version of the program was aired for 13 seasons. As a result, many show fans have been waiting eagerly for the 2nd Indian season for years! Speculations have asserted that the series will be premiered in December 2022. However, the specific date remains unknown. As soon as Sony tv offers any new information about the release date of season 2, we will update this page.