Stories
Is Change in Indian Consumer Patterns Post-COVID-19 For The Better?
Is Change in Indian Consumer Patterns Post-COVID-19 For The Better or Worse?
The last week of March has pushed back the entire economy in a lull, the lockdown had also shut offices, hotels at large everyone back behind their doors. People have faced some of the worst economic difficulties due to salary cuts, no jobs and inflation.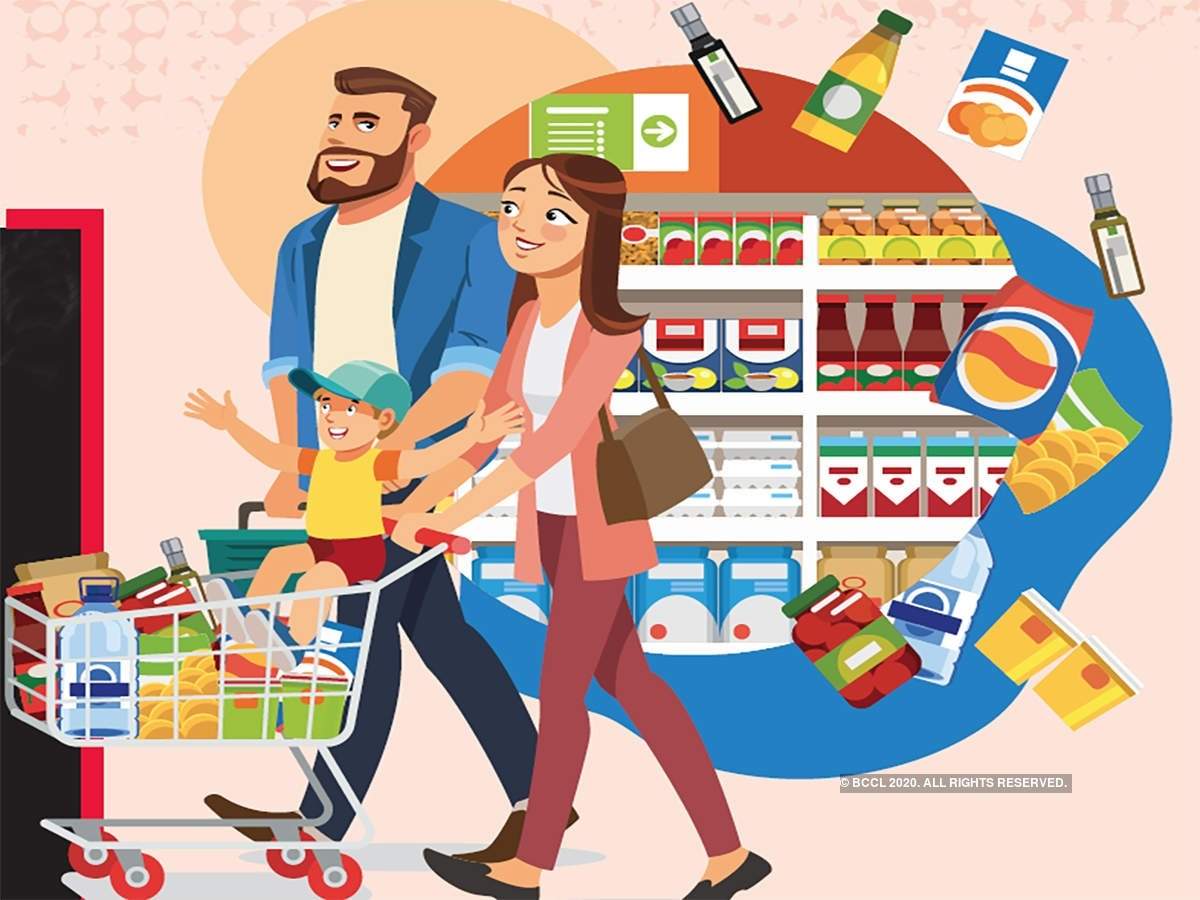 However, to deal with this, people bought a loan to take food instead of gold. That means gold once again became the support for people in health and an economic emergency. It is a different matter that in the last one or two months, gold has also shown its level of inflation. During this time people made more purchases of packaged food like Chyawanprash and Noodles.
COVID has changed the habits of Indian consumers
The coronavirus pandemic followed by nationwide lockdown has changed the habits of Indian consumers. The spending patterns of consumers have also changed tremendously. Now, instead of wasteful expenditure, they are spending most on entertainment, from their health, hygiene to eradicating boredom at home. On the other hand, companies selling essential times to consumers are earning a lot. They managed to create a distinct identity among Indian consumers and flourish many times.
Immunity boosters on the rise 
Corona has proved the importance of cleanliness and hygiene. Hygiene standards are not yet developed in India like developed countries, but now they are certainly changing out of sheer fear of the virus. People's eating and drinking habits are also changing with this virus. At this time customers are more conscious about their health. Showing interest in products that increase immunity power. This is the reason that in India, there has been a tremendous boom in the purchase of Chyawanprash, honey and ghee to turmeric.
Chyawanprash sales up 283 per cent
According to Nielsen Holdings PLC, sales of Dabur Chyawanprash grew 283 per cent in June and Dabur honey sales grew 39%. According to Dabur India, Chyawanprash sales have increased 7 times from April to June. Chyawanprash helps to increase immunity. Due to this, its sales are likely to be good for the next few months. According to the company, customers want to spend more on immunity boosters, health and hygiene-related products.
At the same time, according to the Brick Work Ratings, yoga guru Ramdev's company Ramdev's Patanjali  Ayurveda Limited has also made a significant amount between April and June. Ramdev claims that the corona kit Coronil launched in June is getting tremendous sales. Demand is so difficult to meet.
Packaged food sales surge
March saw a sudden surge in sales of packaged foods since the lockdown. Most of the householders were making such purchases. It had predominantly more breakfast items. This was followed by strong sales of products such as instant noodles, rice and cooking fats. However, at the same time, the companies could not meet the demand due to stock shortage. Nestle India, whose instant Maggi noodles are very popular, has seen good growth in its revenue. The quarter ended March saw a 10.7 per cent increase in its revenue.
Preference for Digital Services
Due to COVID, people are avoiding and are also afraid of venturing out. Following the rules of social distancing. Avoiding unnecessary exits out of their homes. In such a situation, consumers are taking full advantage of digital services. Be it shopping, working-meetings, payment to education and online entertainment tools to eliminate boredom. Customers are resorting to a fully digital platform for entertainment and to pass their time.
BYJU App made for the support of students
The demand for online tuition start-up BYJU App gained significantly as the school closed in lockdown. BYJU is the only Indian app that has been included in the most downloaded education app in the 10 countries of the world on the Google Play Store during the lockdown. More than 6 million new students joined the platform in March and increased to 7.5 million in April.
Work from home increased demand for laptop
Due to the Corona era, many people had to work from home, due to which the demand for personal computers has increased considerably. According to the International Data Corporation (IDC), worldwide personal computer shipments grew by 11.2 per cent in the year 2020 quarter. It has been reported in the report that HP laptops are selling the most, with 25 per cent of these laptops being sold. This is followed by Lenovo, 24.1 per cent of the total laptop and Dell with 16.1 per cent share in the top three.
So, at the same time, online retailer Flipkart says that the overall laptop search has more than doubled since March, with the best functioning laptop being searched the most.
Homemade home theatre
Indian customers are more inclined towards OTT platform to stay closed in homes, eliminate boredom. From Netflix to Amazon Prime Video and G5, a large number of new subscribers are added. A G5 company spokesperson told Mani Bhaskar that his company's subscription grew 2-fold during the lockdown and it is still growing. The number of its users is increasing. According to him, there is a significant increase in the number of users paying money.
These users are watching the content and when it comes to the number of subscriptions, it is on the edge. There has been a 45 per cent increase in the number of users paying money, while the subscription has increased by 80 per cent. We have seen good growth in consumption of connected device-smart TV. Video views have increased by nearly 70 per cent. 33 per cent of daily active user downloads have to be accounted for by the company.
This is a glimpse of a post-COVID India. The consumer patterns show significant changes that have become intrinsic to the society because of COVID. In future, there is a possibility that the consumers' patterns might further change but a strong possibility of the current consumption pattern still prevails.