Stories
CM Mamata Banerjee seeks time for repair, asks for no trains till 26th May.
CM Mamata Banerjee seeks time for repair, asks for no trains till 26th May.
West Bengal has tremendously suffered a double setback due to the Maha Chakravat Amphan. The Coronavirus and now Amphan have severely affected the life of Bengal. Meanwhile, the Chief Minister of the state Mamata Banerjee has written a letter to the Railways, asking the workers not to send special trains till May 26 due to cyclone Amphan. Let us know that about 80 people have died in the state due to the destruction of Amphan and property worth millions has been lost.
Chief Minister Mamata Banerjee said that the district administration is engaged in relief, rehabilitation work after the cyclone Amphan and that is why it will not be able to receive special trains for the next few days. Explain that it is being said repeatedly by the Central Government that the Mamta Government of Bengal is not allowing special trains being run for the workers.
The letter stated, 'As you know West Bengal has been severely affected by the super cyclone Ampan that came on 20 May-21 May, causing severe damage to the infrastructure. Since the district administration is engaged in relief and rehabilitation work, it will not be possible for them to receive labor special trains. Therefore, no trains will be sent to the state until May 26.'
Home Minister Amit Shah alleged in a letter that Bengal was not allowing its migrants to return. Later it was decided that it is not necessary to get the consent of the destination state for the operation of these trains.
In the wake of the Coronavirus, the lowest number of trains have been dispatched to West Bengal only after the introduction of labor-specific train service to send migrant laborers home amid enforced lockdown. Since May 1, so far, around 2,000 labor special trains have been run in which 31 lakh migrant laborers were transported to their home state. So far, about 25 trains have arrived in Bengal.
Earlier, Prime Minister Narendra Modi went to Kolkata on Friday to take stock of the situation in the state following the massive devastation in West Bengal due to cyclone Amphan and announced an advance assistance of Rs 1,000 crore for the restoration work. The death toll in the national disaster has reached 80 in the state. Prime Minister Narendra Modi along with Chief Minister Mamata Banerjee and Governor Jagdeep Dhankhand conducted an aerial survey of the cyclone-affected areas and held a review meeting.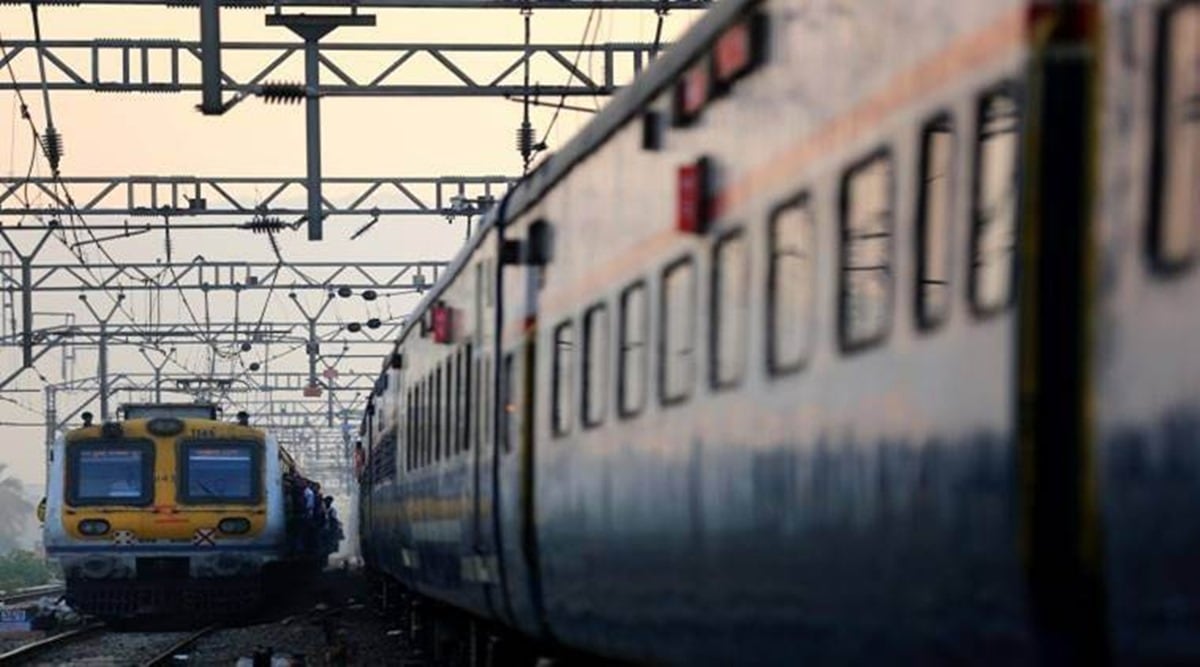 Before the meeting, Mamta Banerjee demanded that Amphan be declared a national disaster. He said that the state has lost up to Rs 1 lakh crore due to the worst storm in 100 years. He said, 'The Prime Minister has announced an emergency fund of Rs 1,000 crore … I don't know what package it is. I told them that we would provide them the details. It will take some time to assess the entire situation but the loss is more than one lakh crores.'
In fact, after passing cyclone Amphan in several districts of West Bengal on Wednesday night, lakhs of people became homeless where thousands of trees were uprooted, huts were uprooted and low lying areas submerged. In some parts of the state, many houses were turned into rubble, and fields were submerged.
Although electricity and mobile services were restored in Kolkata and North and South 24 Parganas, the power supply is still at a standstill in large parts of the city. Here electric poles and communication lines were uprooted due to extremely strong winds. Meanwhile, demonstrations were held in several parts of the state capital including relief and demand for the supply of electricity and drinking water.