Stories
Greta Toolkit Probe: Who Was The 21-Year-Old Activist, Disha Ravi Arrested And What Is The Public's Reaction Against It?
Greta Toolkit Probe: Who Was The 21-Year-Old Activist, Disha Ravi Arrested And What Is The Public's Reaction Against It?
The Delhi police are all set to tighten their nose around 21-year-old climate activist Disha Ravi, who is in five-day police custody in the Greta Thunberg toolkit probe case. The cops will not interrogate Disha over who approached her with the toolkit documents. The cops are also on the hunt for another member of the WhatsApp group allegedly created by Disha in the course of drafting this toolkit.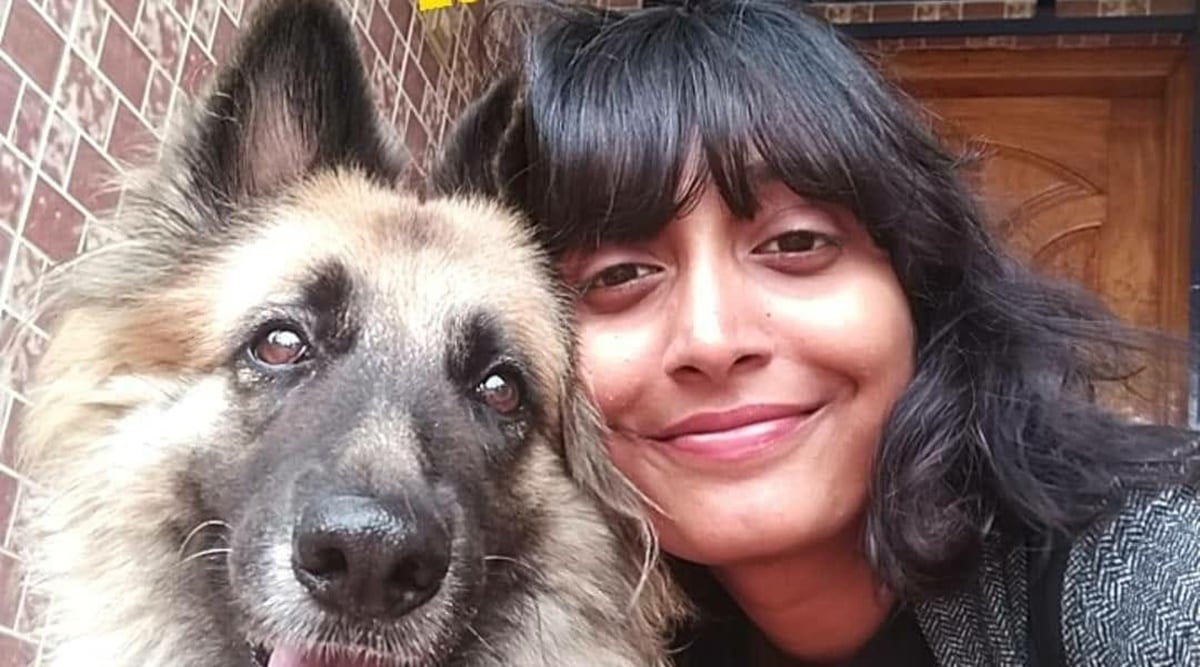 According to the police, Disha deleted her phone data. Earlier, the Delhi police claimed that Disha Ravi had drafted the toolkit before sharing it with Greta Thunberg. However, she suggested that Greta remove the document once incriminating details were leaked. Cops have also not alleged that Disha has links with Khalistan outfit conspiring to create unrest in India.
Delhi police say that the pro-Khalistan group, poetic justice foundation has contacted Disha, untraceable activist Nikita to create a Twitter storm before the republic day. Disha, Nikitha, and others were part of a zoom meeting with poetic justice foundation's Mo Dhaliwal, ahead of the 26th of January. The main agenda of this meeting was to create unrest in India. Cops said that the toolkit created by Disha, Nikitha, and Shantanu also planned to target Indian Heritage and also targeting Indian embassies abroad.
Disha was arrested on Saturday night for allegedly drafting and sharing this toolkit with Greta. She was sent to five-day police custody. The Delhi police have revealed that Disha Ravi suggested Greta delete this old toolkit once incriminating details were inadvertently leaked by the teen activist. While the police claim that she edited the document multiple times, Disha has continued to maintain that she admitted this toolkit just twice.
"On 11th January Nikitha attended a zoom meeting organized by poetic justice foundation in which modalities of the global day of the action were worked out. Based on the course of action decided in the zoom meeting, Nikitha, Shantanu, Disha, and others collaborated towards the draft of the toolkit.
As soon the investigation was able to fetch enough information, a search warrant was obtained from the honorable court on the 9th February against, 1) Nikitha Jacob, one of the editors of the toolkit Google document. The initial examination of Nikitha revealed that she and her associate Shantanu and Disha has created the toolkit. " -Prem Nath, join CP
The Delhi police clearly saying that she knew of the consequences and thus was a well-planned strategy is what the Delhi police belives. Let's take a look at the charges that have been leveled against Disha Ravi.
Charge 1 – Disha Ravi is said to be a key suspect in the Greta toolkit conspiracy case.

(Questions are being raised as to whether making a toolkit seems to be a crime)

Charge 2- Disha Ravi have prepared a toolkit shared by Greta

Charge 3- Disha Ravi seems to behave collaborated with Khalistan group – poetic justice foundation. This is an important charge that the Delhi police have been probing.

Charge 4- this one is for asking Greta to delete the old toolkit.

Charge 5- Disha Ravi edited the toolkit many times. 
These are the charges placed on the activists, but no way in the toolkit there have been an insight or indication of violence. Exclusive WhatsApp chats between Greta Thunberg and Disha Ravi before the arrest has taken place have been leaked. These chats showcase how Disha Ravi has acknowledged the consequences of the action and has told Greta to remain silent for some time. This WhatsApp group have been seen to created by Disha Ravi in January to prepare or make this toolkit.
She also sought suggestions from other members. She had so far denied any knowledge of pro-Khalistan outfit, poetic justice foundation. Disha is currently slapped with sedition charges and she is also facing charges of criminal conspiracy. The WhatsApp chats are in itself proof that Disha Ravi very well knew the consequences of what was going on. Her lawyers have been demanding that Disha is innocent and there is no larger conspiracy within it.
They are claiming that Disha is only an activist and she is doing exactly what she is passionate about. But the lawyers in Bengaluru are all very tight-lipped as to what really happened because these are all new revelations that have actually come out. Especially this conversation between Greta and Disha is a real newsletter.
What is the reaction it the public?
Last evening students from the Bengaluru student community came out in protest. They walked towards the high grounds police station. This is because Disha passed out from Mount Carmel College. They went and symbolically gave the police a plant sampling because Disha is a climate change activist. Many sources tell that multiple organizations might protest today as well. According to the NDTV journalist who has spoken to the activists in the protest, their opinion has seemed to be staying that this is nothing but targeting those who are against the government. 
Basically, talking about issues of climate change to save the country and this action is to control what they say and what they should not say. Many also say that Disha Ravi is another victim of the government because they have targeted her in order to delegitimize what was happening especially the farmer's protest.
Politics have been brewing over the 21year old climate activist's arrest in the Greta toolkit probe case. Delhi chief minister Arvind Kejriwal has now slammed the arrest calling it an unprecedented attack on democracy. Even Congress leader Priyanka Gandhi tweeted that the government is actually scared of defenseless young women.