Stories
Fan Token Company Launch Visa Debit Cards
Billing it as a "card built to reward fans,"  the blockchain company behind the Fan Token program and the tokenized sports exchange Chiliz.net ($CHZ) has enabled being a supporter of a soccer team to pay off to an entirely new level.
The new Socios.com VISA Debit Card puts $CHZ, fan tokens and partner experience rewards at the fingertips of every fan.All Socios.com VISA Debit Cardholders will be eligible for '$CHZ cashback' rewards on every purchase. However, Fan Tokens holders will get extra $CHZ rewards when shopping at their favorite team's official outlets or when participating at team sponsor outlets.
Cardholders will collect app-wide loyalty Fan Tokens through Socios United and, if eligible, Fan Leaderboard points once they are live on the app.
Future plans include the opportunity to utilize the card as their in-stadia wallet for ticketing, cashless payments, access to matchday rewards and more benefits.
The card, which is powered by Railsbank's pioneering open banking platform, will be available to all users on Socios.com. The Socios.com VISA debit card will allow users to make deposits into their EUR or GBP wallet on Socios.com, topping up their balance and making payments for goods and services as with any traditional payment card.
The card includes an IBAN and will initially be available in 26 countries in the European Economic Area, before expanding over time to additional markets.
For every purchase made, the cardholder will be able to access financial rewards, and club-related benefits and to increase their influence and status as a fan on Socios.com.
The Socios.com VISA Debit Card will also allow the clubs to give more value to their sponsors, as it will create additional incentives for fans to make purchases. 
Fan Tokens Quickly Gain Popularity
Fan Tokens are digital assets which offer increased fan engagement on voting and rewards on the app from Socios.com. Fans can use their Tokens to vote in polls and to be in with the chance of winning digital and real-life rewards.
Socios.com currently has established Fan Token programs with international soccer clubs FC Barcelona (Token Name: $BAR), Juventus (Token Name: $JUV), Paris Saint-Germain (Token Name: $PSG), Atlético De Madrid (Token Name: $ATM), Galatasaray (Token Name: $GAL), Trabzonspor (Token Name: $TRA), AS Roma (Token Name: $ASR), Apollon FC (Token Name: $APL) and Club Atlético Independiente (Token Name: $CAI).
They also work with Esports squads OG (Token Name: $OG) and Team Heretics (Token Name: $TH).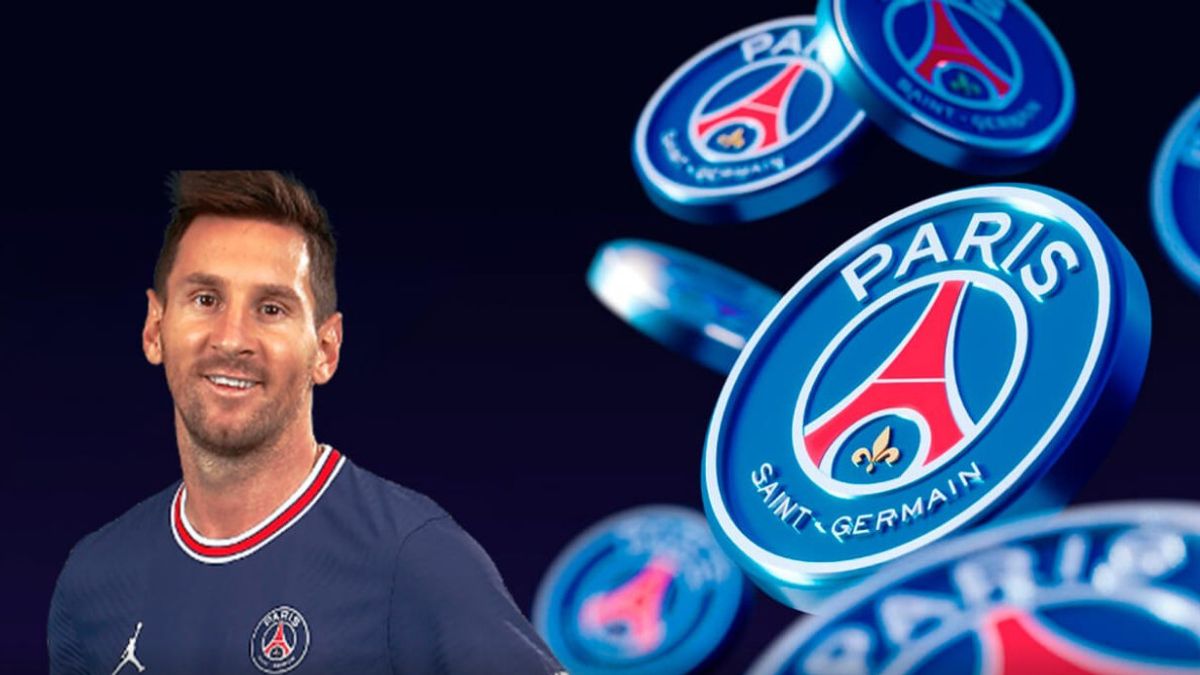 These Fan Tokens have proven to be very popular with supporters of the clubs. Club Atlético Independiente announced that the initial supply for their $CAI Fan Token sold out in less than 15 minutes after launching on the fan voting and rewards app Socios.com and Chiliz.net – the world's first tokenized sports exchange.
Some 250,000 $CAI Fan Tokens were made available at a fixed price of $1.25 (USD) in the flash sale, which ran across both Socios.com and Chiliz.net, with $CAI sold on a first-come, first-served basis.
The sale generated $312,500 (USD).
$CAI Fan Token holders were able to vote in the first Independiente poll on Socios.com to choose a permanent message to be displayed on the grandstands at the club's Estadio Libertadores de América Stadium.
"Fans now have an incredible new way to connect with their team, starting with the historic first poll to choose a message for the stands at the stadium," Alexandre Dreyfus, CEO and Founder of Chiliz and Socios.com said in a statement.
Leading Spanish esports organization Team Heretics also sold out the initial supply for their $TH Fan Token in less than 20 minutes after launching. The 125,000 $TH Fan Tokens were available at a fixed price of €2 and generated €250,000 in that 20-minute span.
Sports Big Backers Of Cryptocurrency
Sports industries were among the first to embrace the blockchain and to encourage the use of cryptocurrency as a form of payment for goods and services. 
The online sports betting industry were among the early retail outlets who enabled the ability for patrons to be betting with Cryptos long before most retail websites were accepting of any form of cryptocurrency as a method of paying for items or for funding an account.
SEO optimisation-Pavitra