Stories
india buying cheap oil from russia at cost of our sufferings: ukraine minister
The rise of the situation due to oil prices between Ukraine and India
Ukraine's foreign minister, Dmytro Kuleba, caused a ruckus when he accused India of buying Russian oil now at the price of the suffering of ordinary Ukrainians. He stated, "The chance for India to acquire Russian oil at a low price stems from the reality that Ukrainians are struggling from the Russian assault and dying every day." in an exclusive interview with NDTV.
They reside in homes without power, heating, or hot water. And we believe to buy Russian oil should be aware of this truth," he continued.
According to Dmytro Kuleba, the Ukrainian government shares the same opinion as other nations that buy large quantities of Russian oil. Later, he reversed himself and praised the European Union & G7 nations' decision to restrict the price of Russian oil imports to $60 per barrel.
A price cap does not mean that Russian oil will stop being supplied; rather, it means that oil will be transported via G7 and EU tankers if Russia sells at price (which is already higher than the price at which Russia sells its crude).
Additionally, Russian oil is reportedly being used to fund the current conflict with Ukraine, prompting the Ukrainian top diplomat to urge India to change its international relations and cease purchasing Russian oil.
"The fact that Europe is not purchasing Russian oil is not the primary factor contributing to India's potential to reduce its oil costs and address its economic issues. It's the truth that the Russian conflict is hurting Ukrainians," he said.
Dmytro Kuleba stated to NDTV that "if you integrate this aspect into your perspective, of certainly, then, your international policy needs to be altered."
Response of Jaishankar on purchasing Russian oil
European nations were the major consumers of Russian gas and oil, according to S Jaishankar, India's Ministry for External Affairs (EAM), who made this observation on March 31. During a conversation at the Kerala Strategic Futures Forum, he said such things.
The AEM emphasized that India needed to have excellent bargains on fuel supplies, at such a time when the international marketplaces were unstable, in support of the decision to buy Russian heavy crude at a reduced price.
It's funny because there has been what almost seems like a campaign against us on this topic for a while. I believe it is only normal for governments to search the market for the best offers for their citizens when oil prices rise, he had said.
Jaishankar stressed during a chat with British External Secretary Liz Truss states that India sourced the majority of its energy needs from the Mid East. He emphasized that fewer than 1 percent of total petroleum purchases were made from Russia, while the United States accounted for around 8% of all oil imports.
In addition, he had said, "I am quite certain that if we wait three months and genuinely look at who have been the primary customers of Russian oil & natural gas, I expect the list will not be very different than what it used to become & I believe we won't be in the top ten on that list.
During the fourth iteration of the India-US 2+2 dialogue, on April 11, 2022, S. Jaishankar once more responded appropriately to a reporter who had attempted to bring up the subject of Indian oil imports from Russia.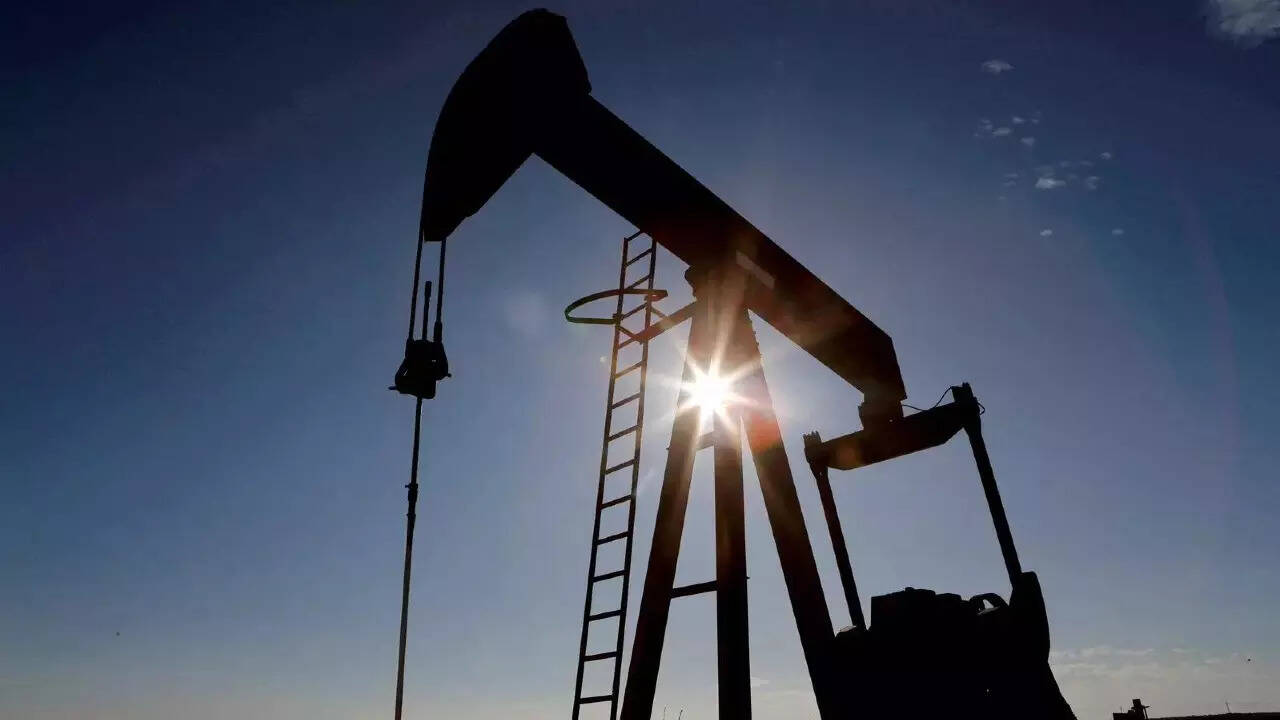 "I saw that you mentioned buying oil. I would advise you to concentrate your attention on Europe if you are considering buying electricity from Russia, he said. We do purchase some energy, which is critical for our energy security, Dr. S. Jaishankar noted. The numbers, though, make me believe otherwise. Our monthly spending will be lower than what Europe spends in a single hour. Therefore, you might wish to consider it.
Jaishankar emphasized that India has an extremely clear view of the crisis in Ukraine, even during Raisina Dialogues meeting in Delhi in April, and reaffirmed the necessity of an immediate end to hostilities.
"When the rules-based system was being questioned in Asia, the advice we received from Europe was to increase commerce," the Indian Minister of External Affairs remarked. At least we aren't advising you to do it. We need to find a method to resume diplomacy and communication.
He brought up the issue of Afghanistan and questioned what aspect of the "rules-based system" served as justification for international intervention there. S. Jaishankar made note of how the international community last year unfairly maligned Afghanistan's entire civil society. During a speech at GLOBSEC 2022 in June of this year, he addressed worries about India's role in the Russian-Ukrainian war and the global order once more.
Regarding India's stance in the present dispute, Dr. Jaishankar said that Europe has to move past the notion that while its problems are global ones, they are not the continent's primary worries.
"Europe needs to get over the idea that while the world's issues are not Europe's problems, they are the same as its problems. Links are being drawn today between the events in Ukraine and China and India. Guys, come on. China and India existed long before Ukraine. Jaishankar remarked, "It's not a clever argument.
Jaishankar said, "Tell me purchasing Russian gas also isn't financing the war," when asked if India's buying of Russian petroleum was contributing to the current conflict. Gas not going to Europe is not funding; only money from India is. Let's try to be a little fair here.
Jaishankar continued, "Look the whole story, it has risen 9 times, it has risen from a very low base. It has gone up by pointing out and criticizing the hypocrisy of the west over the matter. Why don't they let Iranian oil and Venezuelan oil enter the market if the US, Europe, and Canada are so concerned?
It has now been revealed that India has gained 35,000 crores as a result of the choice to purchase Russian oil at a discount.
Changing foreign policy of India with Ukraine-Russia in terms of oil
In the conflict between Russia and Ukraine, India has been under fire from the west for its stance on sanctions on Russia.
The Modi government has continued to buy oil from Russia despite efforts from the US and European nations to break off trade relations. India opted to choose not to vote at the UN rather than voting in favor of opposing Russia.
Jaishankar clarified in February of this year, "I don't think these Indo-Pacific and Transatlantic situations are analogous & certainly the presumption in your inquiry that somehow there's a trade-off and one country is doing it in the pacific so in exchange, you be doing something else – I don't think that's how foreign diplomacy work. What's going on here and in the Indo-Pacific provides us with difficulties that are, in my opinion, extremely unique.
If there were a relationship, he said, "By that logic, you would've got several European nations very early-adopting very aggressive views in the Indo-Pacific, but we didn't see that. That hasn't happened since 2009,"
Rahul Gandhi said officials in the Indian diplomatic service had grown 'arrogant' under the Modi administration and had also come under fire from S Jaishankar.
The Indian Foreign Office has changed, he said. Yes, they do adhere to government directives. Yes, they refute opposing points of view. It's not arrogance, though. Confidence is what it is called. It is known as protecting the national interests.
edited and proofread by nikita sharma