Stories
North Korea Unveils New Nuclear Drone: A Threatening 'Radioactive Tsunami' on the Horizon.
The new weapon can be launched from the coast or towed by surface ships, according to Pyongyang's official Korean Central News Agency, and is intended to "stealthily penetrate into operational seas and make a super-scale radioactive tsunami by an undersea explosion" to defeat the enemy naval strike groups and ports.
North Korea Unveils New Nuclear Drone: A Threatening 'Radioactive Tsunami' on the Horizon.
On Friday, Pyongyang claimed that it had successfully tested a nuclear-armed underwater drone that could cause a massive "radioactive wave" capable of wiping out naval strike groups and ports. Experts doubt the device poses a significant new threat, but the test demonstrates the North's determination to increase nuclear tensions.
U.S. aircraft carrier strike groups and other cutting-edge assets were reportedly getting ready to sail to waters near the Korean Peninsula when this week's test went down. A year of reciprocal acts by North Korea, the United States, and South Korea has resulted in tense military tensions.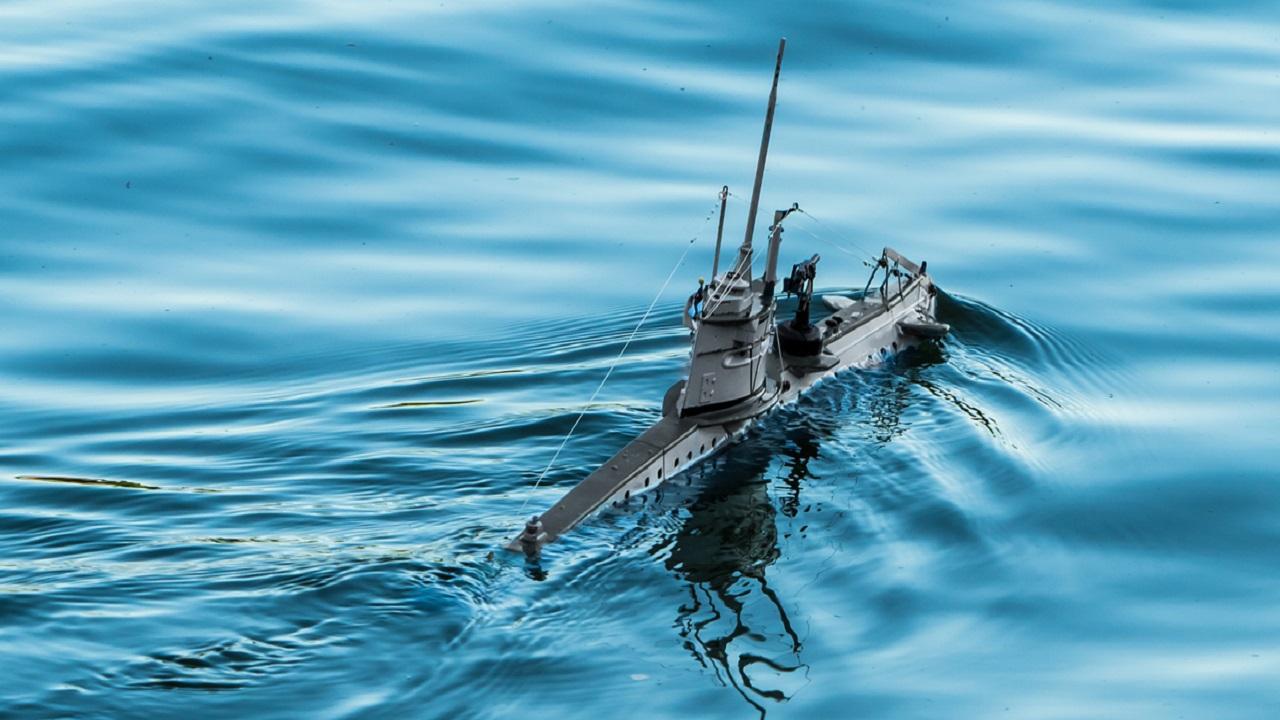 The Test of the Underwater Drone
The new weapon can be launched from the coast or towed by surface ships, according to Pyongyang's official Korean Central News Agency, and is intended to "stealthily penetrate into operational seas and make a super-scale radioactive tsunami by an undersea explosion" to defeat the enemy naval strike groups and ports.
The allegation surfaced just before South Korean President Yoon Suk Yeol attended a memorial service for 55 South Korean troops killed in severe skirmishes with the North in recent years near their western maritime border.
As part of a three-day practice that included cruise missile launches on Wednesday, the so-called "underwater nuclear attack drone" was put through its paces in a simulation of a nuclear strike on an unnamed target in South Korea.
KCNA claimed that the North's most recent nuclear tests were part of a series of "intentional, persistent, and provocative war rehearsals" meant to scare the United States and South Korea.
It said that North Korean leader Kim Jong Un personally oversaw the tests and pledged to "plunge his opponents into despair." After the US and South Korea concluded an 11-day exercise on Thursday that included their most extensive field training in years, it is rumoured that a joint naval exercise including a US aircraft carrier is in the works.
Only hours after the North Korean report, the South Korean air force released the results of a five-day joint aerial exercise with the US that took place above the waters off South Korea's western coast and included live-fire displays of air-to-air and air-to-ground weaponry.
Several South Korean fighter jets and at least one American A-10 attack plane participated in the exercise, according to the air force, which was intended to test precision strike capabilities.
In order to counter North Korean nuclear threats, Seoul has adopted a "three-axis" plan that entails targeting prospective attack sources, intercepting incoming missiles, and destroying the North's leadership and critical military facilities.
Escalating Military Tensions
Military tensions between North Korea and its neighbours have been rising since the news of the successful test of the new weapon. Over the past year, the frequency of both North Korean weapons tests and US-South Korean joint military exercises have grown, resulting in a tit-for-tat cycle of responses.
Many are worried that a full-scale conflict may break out as a result of this escalating cycle. The North Korean government has often claimed that its nuclear weapons programme is a defensive one designed to ward off an invasion by the United States or its allies.
Haeil, from the Korean for "tidal waves," is the name given to the North Korean drone. Photos of Kim smiling next to a massive, torpedo-shaped item at an unnamed indoor facility were published in the North's Rodong Sinmun newspaper.
State media reported that the drone accidentally detonated a fake nuclear warhead while it was submerged, and photographs published alongside the news purportedly showed sea-surface tracks created by the drone's underwater trajectory and a pillar of water exploding into the air.
After being launched on Tuesday off the North's eastern coast, the drone reportedly spent over 60 hours underwater before exploding a test warhead at a target representing an enemy port.
It said the test proved the drone was fully functional, a claim that contradicted previous reports that the North had been working on the weapon since 2012 and had conducted more than 50 tests over the course of the past two years.
Kim Dong-yub, a professor at the University of North Korean Studies in Seoul, has said that it is difficult to confirm North Korea's claims on the drone's capabilities or that it had tested the device numerous times.
He insisted, though, that Pyongyang would announce that the weapon could strike any South Korean port. As North Korea only has so much usable nuclear material, a senior expert at the Carnegie Endowment for International Peace named Ankit Panda questioned the country's decision to invest in drone technology as a delivery mechanism rather than its ballistic rockets.
If this unmanned submarine leaves North Korean territorial seas, it will be open to attack by countries with anti-submarine warfare capability. Also, while it's docked, it's vulnerable to preemptive attacks," Panda said.
In fact, the United States and South Korea would have reason to intercept such devices before they could be deployed during a crisis. Experts estimate that North Korea possesses dozens of nuclear warheads and that some of these may be retrofitted onto Scud or Rodong missiles.
South Korea's defence minister, Lee Jong-Sup, told legislators on Thursday that while the North is making "significant progress," it has likely not yet mastered the ability to mount nuclear bombs on its most advanced weaponry. North Korea also conducted cruise missile tests on Wednesday, which the South Korean military saw and reported.
Last week, it conducted flight tests of an intercontinental ballistic missile that might be able to reach the continental United States, and on Sunday, it staged a nuclear strike simulation using a short-range ballistic missile.
According to KCNA, four cruise missiles of two distinct types were tested on Wednesday. The missiles demonstrated their capacity to hit targets 1,500 kilometres (932 miles) and 1,800 kilometres (1,118 miles) away by flying in patterns over the ocean for more than two hours.
In order to ensure the accuracy of their nuclear explosion control mechanisms and warhead detonators, it was said that dummy nuclear warheads exploded 600 metres (1,968 feet) over their objectives.
North Korea will likely continue to crank up its military demonstrations, as KCNA said that Kim Jong Un was pleased with the three-day drills and directed unspecified extra duties to counter the "reckless military provocations" of his enemies.
To show his adversaries "they are destined to lose more than they get" from increasing their joint drills, Kim "stated his will to make the US imperialists and the (South Korean) puppet dictatorship sink into despair" with forceful demonstrations of his military nuclear programme.
On Sunday, following the possible test-firing of a short-range ballistic missile from a silo dug into the ground, Kim delivered identical rhetoric. North Korean state media reported that the missile exploded 2,624 feet above the water, the optimal height for a nuclear explosion.
The North has launched over 20 ballistic and cruise missiles in 10 launch events this year in a drive to diversify its delivery systems and shows that it is capable of carrying out nuclear strikes on both South Korea and the US mainland.
Already in 2022, North Korea set a new record for the number of missiles it tested, with over 70 launched, as Kim advanced a campaign to negotiate much-needed sanctions relief from a position of strength and force the United States to embrace the idea of the North as a nuclear power.
Scepticism Over the Threat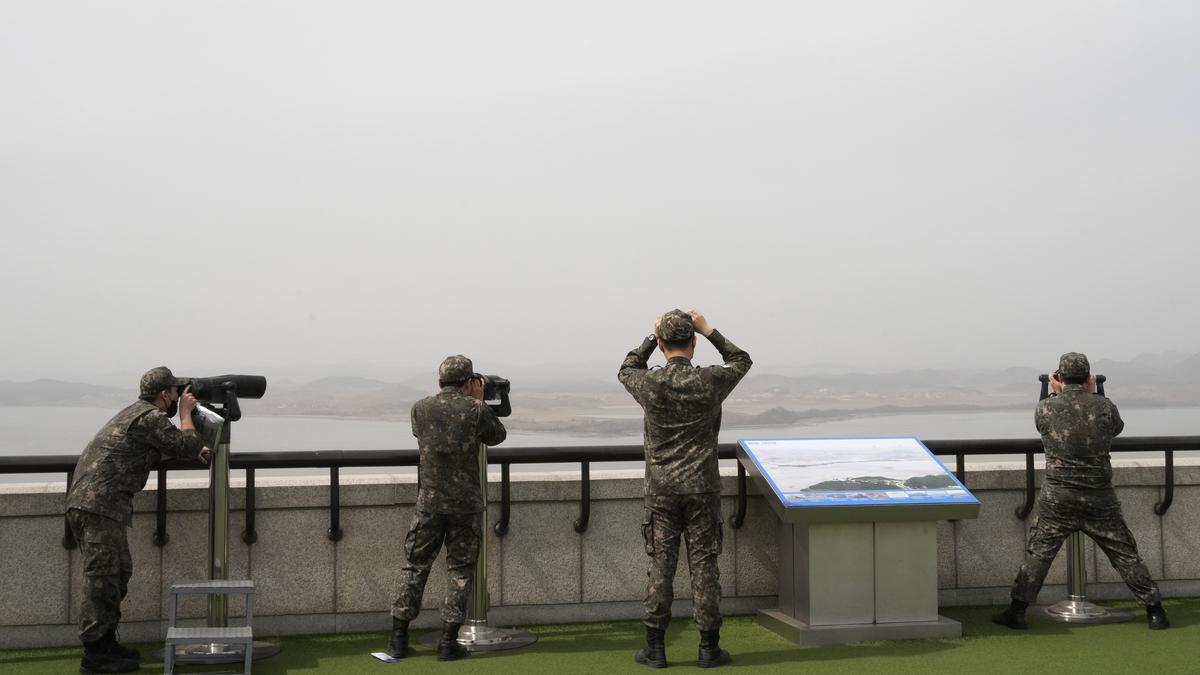 Despite the dire warning, many experts are sceptical about the new underwater drone's genuine threat. Other experts have pointed out that the weapon is likely not capable of causing the level of damage that North Korea claims, but that it is still causing alarm.
Additionally, the country's weapons program has been plagued by technical problems in the past, leading to doubts about the regime's ability to develop truly advanced weapons.
Nevertheless, the announcement of the test underscores North Korea's continued commitment to its nuclear program and its willingness to use threats and intimidation to advance its agenda.
The South Korean Response
Following the announcement of the test, South Korean President Yoon Suk Yeol vowed to hold North Korea responsible for its "reckless provocations." At a memorial service honouring the 55 South Korean troops who lost their lives recently in fierce fighting with the North close to their western maritime border, he made this statement.
The South Korean government has been vocal in its opposition to North Korea's nuclear program and has worked closely with the US to maintain a united front against the regime. Although the fact that the test of the new underwater drone is undoubtedly concerning, it is still unclear whether it will result in a material shift in the military balance in the area.
Edited by Prakriti Arora