Stories
Ola Is Expanding Its E-Scooter Range To Capture Market Share As India Tightens Its Belts For The Great EV Transition: What Is Forthcoming To The Automobile Industry?
In the Indian market, the rate of electric vehicle adoption has outpaced most forecasts. As a result, consumers are rushing to EVs, forcing support systems such as charging infrastructure and renewable energy production to play catch-up.
The market leader in e-scooters, Ola Electric, is looking to solidify its position in India's electric two-wheeler industry with a range of four to five models by the end of the current fiscal year. According to the firm, a recent wave of price increases by manufacturers combined with reduced subsidies makes Ola's scooters the cheapest among the top five brands.
Electric two-wheelers account for roughly 7% of overall industry sales, but their market share is growing significantly faster than traditional bikes and scooters. So even if subsidies are decreasing, annual sales are approaching a million units.
With the July release of the S1 Air, slated to be priced at ₹1,09,999, the Bhavish Aggarwal-founded company is now preparing to lower price points even more. This would be followed by three to four new models to bridge numerous pricing ranges.
Following the latest price increases, the Ola S1 Pro now costs ₹1,39,999, while the S1 costs ₹1,29,999. The Ather Energy 450 X is priced at 1,48,672 (ex-showroom, Mumbai), while the 450x with Pro Pack (available as an accessory) is priced at 1,69,187. The TVS iQube is currently priced between ₹166,000 and ₹168,000.
The reason behind the hike in prices in the EV segment.
Prices have been raised due to the reduced subsidy scheme that goes into effect on June 1. Also, the new prices were introduced to move the electrification journey forward in a sustainable way after the adjustment of the FAME II programme.
The FAME India initiative began on April 1, 2019, for a three-year period that was extended for another two years through March 31, 2024.
Sales of electric two-wheelers in India doubled year on year in May, surpassing 100,000 units for the first time, driven by buyers looking to avoid a rise in vehicle pricing. Last month, 104,771 high-speed electric scooters were registered, representing a 148% increase over May 2022.
What is the scope of electric vehicles in future?
From two-wheelers to automobile manufacturers, and now even LCV manufacturers, firms are steadily revealing their EV plans. They will be present on the market in the next quarters, with long-term implications for the automobile sector. While the experts are optimistic, the price expectations remain modest.
Also, the shift in policy; after pushing for EVs through subsidies, current revisions indicate that policy pushes through financial measures for some areas of EV will be reduced. This would require some players to promote their product only based on an incentive to reconsider their business strategy.
The ambition to achieve a net-zero emissions economy by 2070 pushes India's electric car transition. Considering the restrictions that might occur with a transformation of this magnitude, the move can be described as ambitious yet praiseworthy. Our reliance on crude oil and the environmental harm it has caused is the fundamental reason, and to avoid lasting damage, a radical shift towards renewable energy is required.
The mobility sector is crucial in this regard. According to global declarations, most automakers have concrete strategies to transition to electric mobility. 
Indeed, by 2025, one-third of all automakers will have abandoned internal combustion engines in favour of going electric, with that percentage growing to 40% by 2040.
In the Indian market, the rate of electric vehicle adoption has outpaced most forecasts. As a result, consumers are rushing to EVs, forcing support systems such as charging infrastructure and renewable energy production to play catch-up.
Needless to say, this significant change has far-reaching consequences for the car sector.
It is worth witnessing that the adoption of electric mobility represents a significant potential for manufacturers to minimise the total cost of ownership while improving financial sustainability and profitability. A seamless transition, however, can only be achieved by intelligent public interventions and private actions to assist market growth.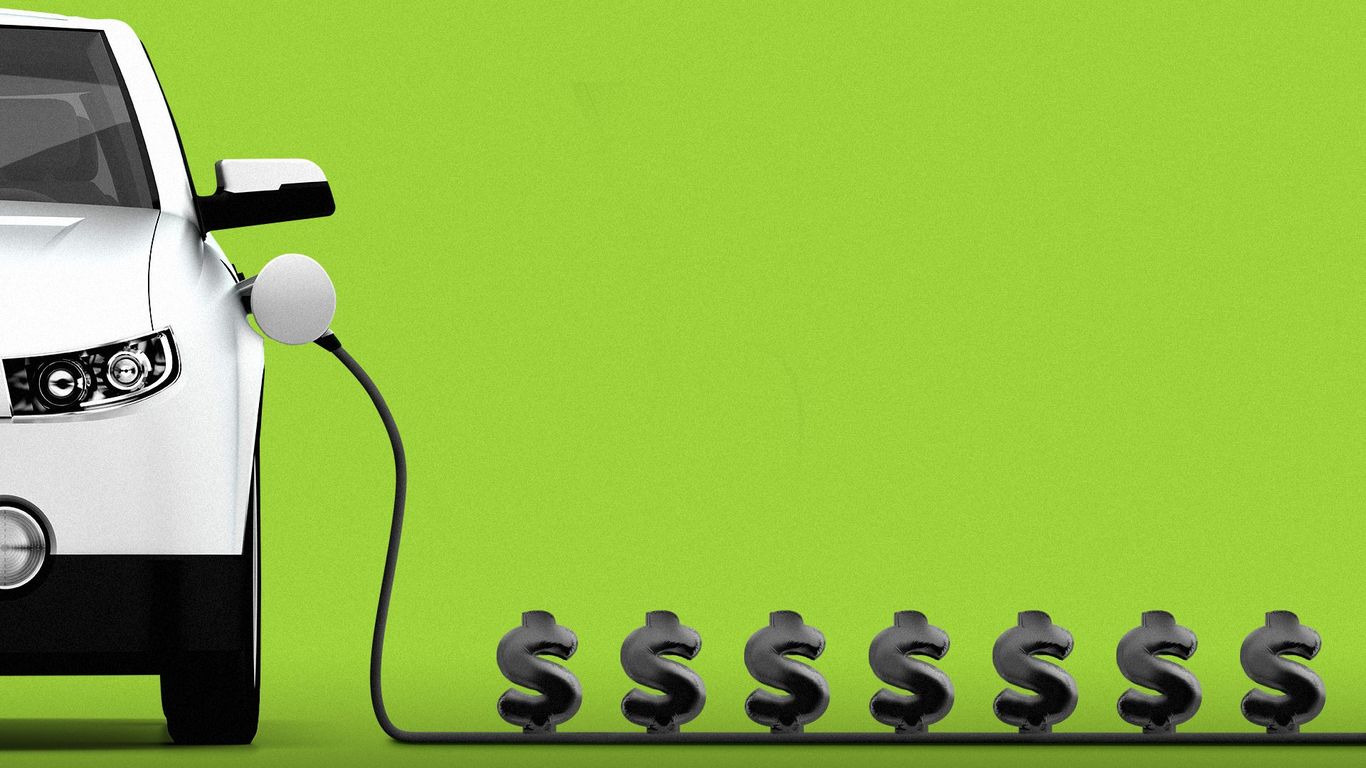 The impact of the EV transition in India on the automotive value chain, notably the automotive components business and the jobs in this sector, remains a vast unknown. However, adoption rates may increase more once we mass-produce electric automobiles domestically. Till last year's statistics, the auto components industry has little knowledge of electronics, electrical, and system supplies, which are critical in the production of electric vehicles. In addition, the battery is anticipated to be the most expensive thing of an EV; however, by 2030, that cost will have dropped dramatically, accelerating EV adoption.
The employment opportunities/shift in the electric vehicles sector.
One of the most contentious criteria of the shift to electric vehicles will be the impact on job creation across industries. So naturally, the onus will be on the manufacturers to hold their hands and pave the way for suppliers, dealers, and, eventually, customers, but with a solid roadmap in place, this will be less of a chore.
The transition concerns employees being displaced due to correspondingly lower sales of internal combustion engine cars and, as a result, the skill sets obtained for that specific profession. However, the larger picture indicates that this change will keep jobs secure for extended periods. So investing not just money but also time will pay off in the long term. The key to this entire process is mass manufacturing of electric car components, which will lower the entrance barrier for customers into electric mobility.
A 30% adoption of electric vehicles by the year 2030 would have a massive influence on a country's carbon footprint. The objective is to commit our economy to reducing predicted carbon emissions by 1 billion tonnes by 2030. This would be no easy undertaking, but it would put us nicely on the way to meeting the aim of net-zero emissions by 2070.
Conclusion.
As with any significant transformation, the journey to an electric future will always be difficult. However, the eventual aim of a cleaner, brighter, and greener future must be embraced, and this transition time will be merely a blip on the radar in the major scheme of things. Nevertheless, the prospect of development and the ability to impact change for the greater good is fascinating, and it is one that we cherish.
Proofread & Published By Naveenika Chauhan