Stories
OLA Claims To Launch A Tesla Like Car In India, In Reality Not Even Able To Handle Its E-Scooter Issues. Height Of Over Confidence!!!
Ola Electric has announced that it will enter the Indian autonomous vehicle market. On the other hand, Ola Electric has stated that this independent driving function will not be available on their two-wheeler, the Ola Electric S1 series. This is being developed instead for their forthcoming electric vehicle.
But with them recalling their Ola scooters and the burning scooters around the world, can we trust that Ola can now compete with Tesla with their Ola electric cars?
For Ola Electric and its customers, things haven't been going well. An Ola Electric S1 Pro user in Tamil Nadu allegedly set fire to his scooter earlier this week due to the electric scooter's poor performance and inconsistent range.
This is just one illustration.
Ola Electric has announced the recall of over 1,400 of its electric scooters following scores of reports of two-wheelers catching fire, with at least four people dead so far. The move was prompted by Union Road Transport Minister Nitin Gadkari's request that EV manufacturers take "urgent action" to recall all defective batches of their vehicles. Several Ola Electric customers have experienced technical issues with the electric scooter and have expressed their dissatisfaction on Twitter, tagging its CEO Bhavish Aggarwal.
What are Ola's expectations of electric cars?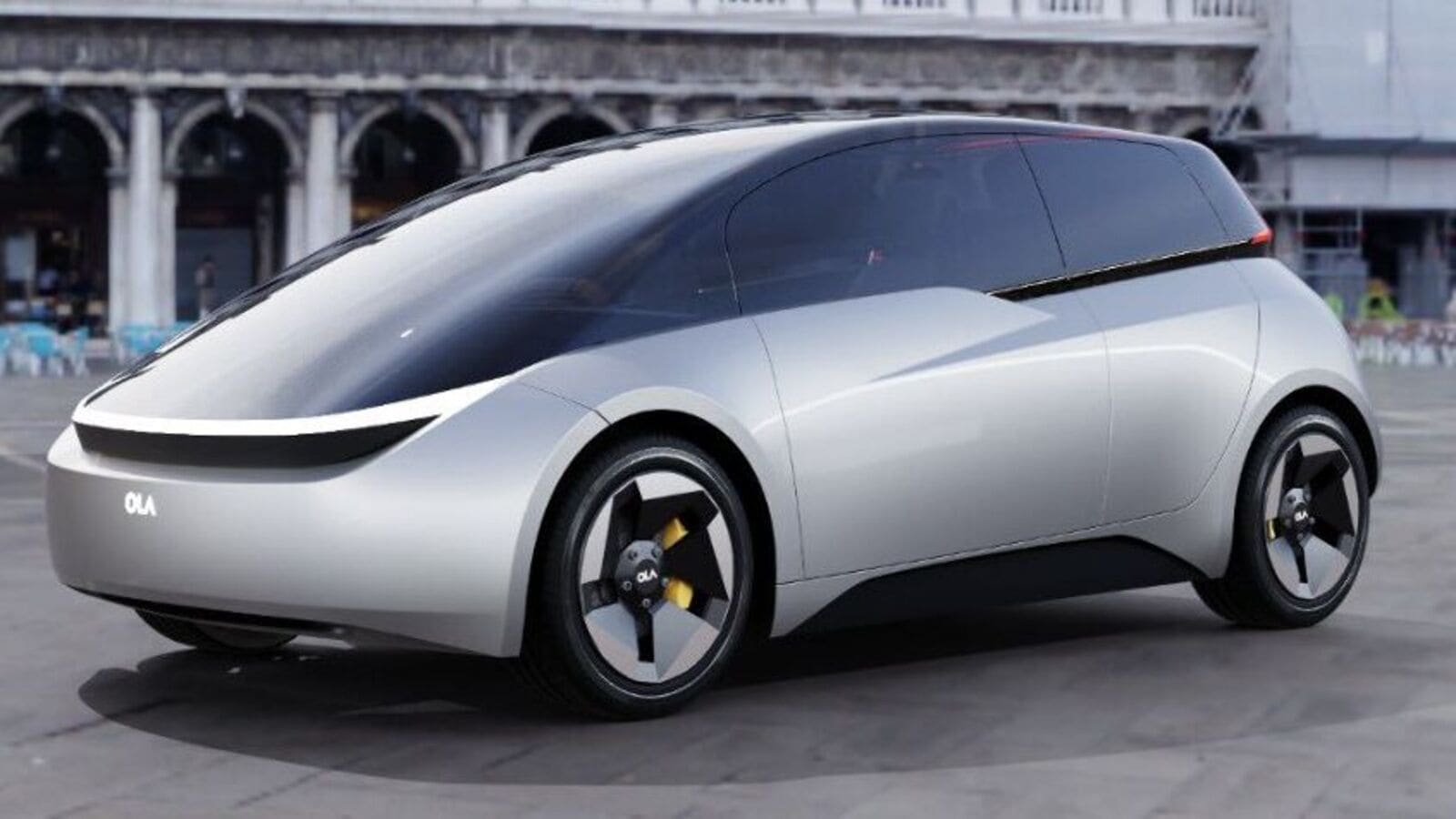 According to Ola CEO Bhavish Aggarwal, this capability is being created to bring the forthcoming four-wheeler EV up to level with Tesla and Rivian after testing and development.
Ola Electric is currently in the early stages of developing its autonomous driving capability. Expect this to be included in the final production version of their electric automobile for the general market.
Bhavish Aggarwal further revealed that this function is being created with the worldwide market in mind, rather than only India, demonstrating the Indian automaker's big global intentions.
Ola Electric will continue to produce the S1 and S1 Pro electric scooters. The company will shortly release the MoveOS 2.0 operating system for this purpose. This app is currently under beta testing. Ola Electric has begun testing an autonomous vehicle, which it plans to introduce in the worldwide market in roughly two years, according to Ola Founder and CEO Bhavish Aggarwal, who is betting big on autonomous mobility.
Aggarwal told reporters at the Ola FutureFactory in Tamil Nadu's Krishnagiri area that the company is looking forward to launching a car with indigenously created autonomous technology that will be a mass-market vehicle.
"Ola Electric has been testing an autonomous vehicle for about six months and plans to release it in worldwide markets by late 2023 or early 2024."
Ola Electric, he claims, plans to launch a car at about Rs 10 lakh so that more people may afford it.
The business also demonstrated a self-driving cart that uses LiDAR, or light detection and ranging technology, at its 500-acre electric two-wheeler manufacturing facility in Pochampalli, Tamil Nadu, which will be exported to other nations. The cart is suitable for usage in hospitals, shopping malls, offices, and public areas.
According to Aggarwal, Ola Electric also plans to release a lower-cost Ola S1 scooter later this year.
He had previously stated that if a few batches of electric scooters are proved to be defective, the company may recall them. Ola Electric recently revealed at an event that it's Ola Electric car would be ready for a public debut by late 2023 or early 2024. The vehicle has been in development for more than six months. Although the exact date of the complete market launch is unknown, we anticipate it will happen by mid-2024, with deliveries following.
Details about the Ola Electric Car Range
The Ola Electric car is still in the early stages of development, but it will be aimed at the mass market. This should translate to a price range of Rs 10 to 15 lakh. Given the company's heavy investment in large-scale production and in-house research and development, significant economies of scale appear to be the way to go.
Given that rivals from Tata Motors, Hyundai-Kia, and MG will most likely be around that ballpark by the Ola debuts, the company should aim for a 300 to 350km real-world range figure to be competitive.
The firm has secured more than USD 200 million in the capital, which will expand its production, open a new design and research centre in the United Kingdom, and acquire companies that specialise in rapid charging and GPS mapping technology.
Ola Drive is a price competitor.
Ola plans to invest roughly $200 million initially to tap into this massive market opportunity, to raise it to $500 million over the next few years. The company now has a 500-car fleet in Bengaluru but plans to expand to 20,000 automobiles by 2020.
The projected rental time for Ola Drive is two to three months, with Ola claiming to be able to offer its services at a 30% lower cost than the competition. Ola Drive will first be available in Bengaluru, with pick-up stations spread. Other metros, including Hyderabad, Mumbai, and New Delhi, will quickly follow Bengaluru's launch. Ola Drive will require a security deposit starting at INR 2K in addition to the rental fees.
Ola will also standardise services in all Ola Drive cars, including GPS, Ola's connected car platform 'Ola Play,' media playback, and Bluetooth connectivity, as well as access to the platform's support and safety features, including a 24-hour helpline, emergency button (which prompts an immediate call from Ola's dedicated safety response team), roadside assistance, and real-time car tracking.
Bhavish Aggarwal and Ankit Bhati launched Ola in 2011 as a cab-hailing service. Still, it has since expanded its offerings to include electric vehicles, micro-credit, food delivery, micro-insurance, and now self-driving car rentals. Ola has raised over $3.28 billion in capital from well-known investors such as Ratan Tata, Sachin Bansal, Steadview Capital, and others.
"Ola Drive has the largest user base for a car-sharing business in the country, with over 200 million customers," the company stated in a statement.
What Does 'Ola Drive' Compare With India's Self-Driving Cars?
Sequoia-backed Zoomcar and Y Combinator's portfolio Drivezy are the two most prominent players in India's self-driving business.
Zoomcar, based in Bengaluru, was founded in 2013 by David Back and Greg Moran. It works with car manufacturers such as Volkswagen and Mahindra to onboard rental automobiles on its platforms. Zoomcar has received $111 million in funding from investors, including Sequoia Capital and Ford Motors.
Zoomcar was reported to have over 10,000 cars earlier this month, aiming to have 20,000 vehicles by the end of 2019. Zoomcar has grown to 42 Indian cities since its launch, including Delhi, Mumbai, Kochi, Bengaluru, Pune, and others. In July of this year, the firm claimed to have a customer base of 15 Mn users. 
Zoomcar offers rental periods ranging from one hour to six months, with a one-day rental for a hatchback car on weekdays costing roughly INR 1500 to INR 1600 without petrol (weekend charges can be higher by 15-20 per cent). In addition, consumers must deposit a security deposit of INR 5K. Zoomcar services are available at both pick-up sites and through a home-delivery model, for which the firm charges INR 300 as a service fee.
Zoomcar added approximately 500 Mahindra and Mahindra's electric car type E20 plus to its fleet in 2018, furthering its ambition to enable urban mobility solutions. PEDL, a dockless electric bike-sharing service that the company used to operate, was shut down in December 2018.
Drivezy was started in 2015 by Ashwarya Pratap Singh, Hemant Kumar Sah, Vasant Verma, Abhishek Mahajan, and Amit Sahu, with funding from Y Combinator. Y Combinator, Das Capital, White Unicorn Ventures, and others have contributed to the Bengaluru-based company's total budget of $39.45 million.
Drivezy is a peer-to-peer bike and vehicle sharing business, which means it does not rely on car manufacturers to supply its fleet. All of the platform's 4000 vehicles and 14000 bikes are stated to be client postings. To its 1.5 million registered users, the company also provides a subscription and business leasing service.
On weekdays, a one-day rental of a hatchback car on Drivezy costs between INR 1400 and INR 2K without petrol (weekend charges can be higher by 15-20 per cent). Except for Goa, Drivezy does not require a security deposit (where it charges INR 5K as the security deposit). It also provides rental vehicle delivery to customers' homes for roughly INR 250.
But can we trust Ola automatic cars after seeing what happened with Ola scooters?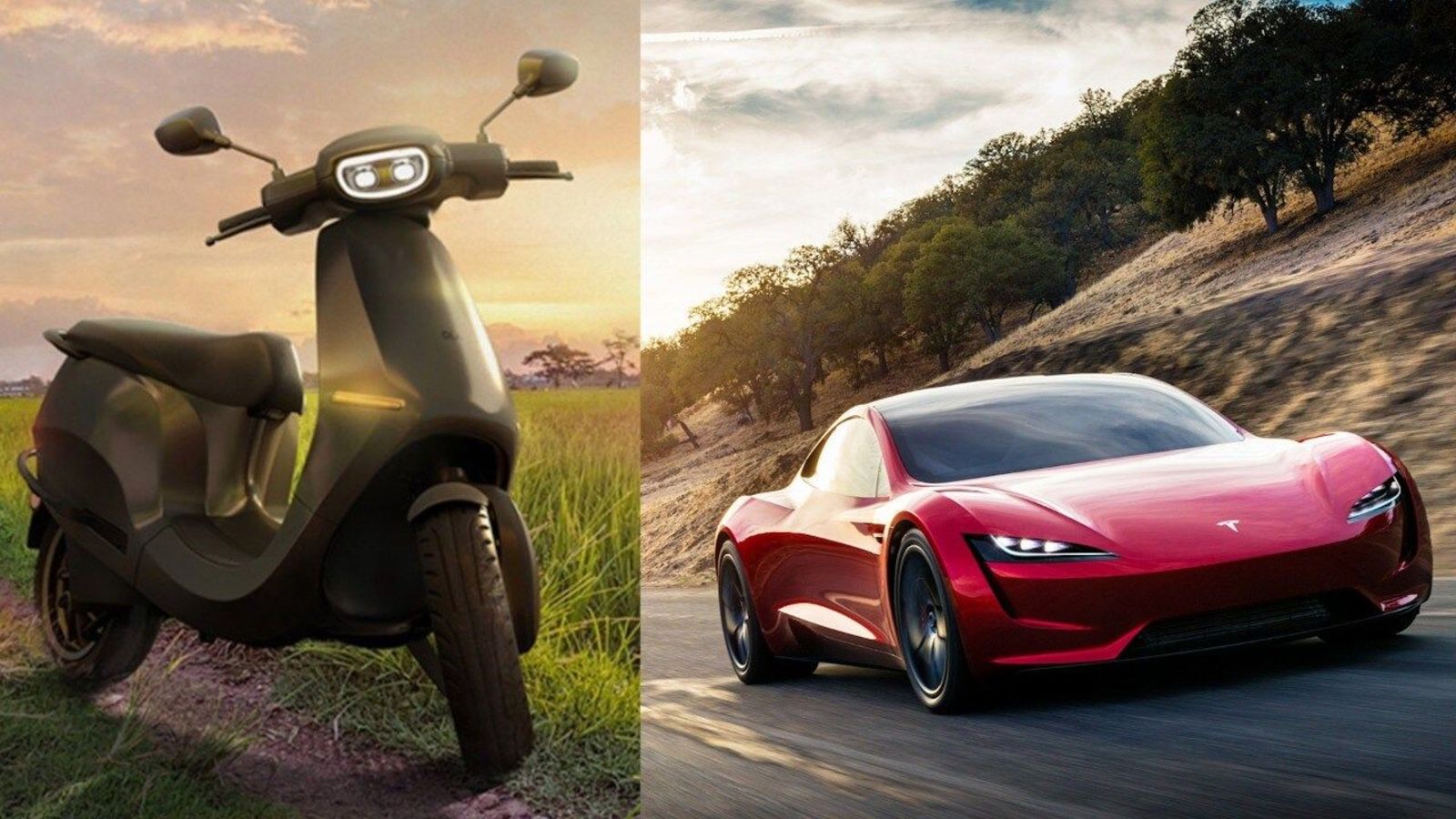 The question remains: Is Ola on the verge of realising its electric-car ambitions? In April, Balwant Singh of Guwahati accused Ola Electric's poor technology of his son's tragic traffic accident. Singh stated that his son was involved in an accident due to a regenerative braking malfunction, which increased the spread of the scooter rather than slowing it down on a speed breaker. Ola claimed that the accident was caused by overspeeding, and they backed up their allegations with social media telemetry data from the user.
Whatever the case may be, several other customers have expressed concerns about the technology used by Ola Electric scooters. So much so that the company had to return 1,441 scooters for inspections and do further diagnostic testing on the battery, thermal, and safety systems.
Building technology, maturity, and valuation all at the same time. Technical difficulties are nothing new. Even the Tata Nano, which was hailed as the "world's cheapest car" in 2008, had its share of problems in its early days. The main issue appears to be Ola Electric's laser-like concentration on electric automobiles while neglecting to refine its original electric scooter technology.
The firm has revealed plans to invest $100 million over the next five years in developing a new sophisticated engineering and vehicle design centre in the United Kingdom called 'Futurefoundry' (UK). The design and engineering teams based at the Ola Campus in Bengaluru would be part of the Ola electric car ecosystem as a whole.
CEO Aggarwal also took a step back from day-to-day operations at Ola to focus on the company's car, cell, and gigafactory initiatives.
"It is important to have focus especially if you are a hardware company. It takes generations to build hardware products, especially on the auto side, so you can say that Suzuki must have been making motorcycles for God knows how many years before they upgraded to making cars. In fact they started by making outdoor motors for motorboats.Then they used that technology to make motorcycles and then they grew that capability and then they got into cars. They are still focusing on small cars." – Kunal Khattar, founding partner of Mobility First Founders Fund.
He observed that this appears to be Ola's attempt to justify the high valuation in such a short period by increasing its total addressable market (TAM). "Valuation takes precedence over everything else, which is fine in the near run. However, if you want to be a serious OEM [original equipment manufacturer] player, in the long run, you must prioritise quality, design, or performance," he said.
ANI Technologies, which owns Ola and Ola Electric, plans to go public this fiscal year and has already collected more than $500 million in a pre-IPO transaction.
It's also worth noting that Ola's comparable hustling was first seen when the company entered the electric scooter market. Within six months of opening its scooter production plant, the world's largest electric scooter factory and is entirely controlled by women, the firm began delivering electric scooters.
While the action may appear premature, some experts say it is well-timed.
"Ola Electric's move into the autonomous driving vehicle category through their electric car is a significant step forward that will help India establish itself on the global EV roadmap, assuming Ola is able to realise their worldwide objectives."
Given that Tesla took about eight years to perfect the design of its electric car, I believe Bhavish Aggarwal's move to get started on Ola's electric vehicle is rather timely. It will play a significant role in the "Built-in India. For the World" strategy that we are seeing panning out among Indian startups these days," Shahan Sud, an investment professional at Indian Angel Network, pointed out.
Will Ola be allowed to sell electric cars due to these incidents?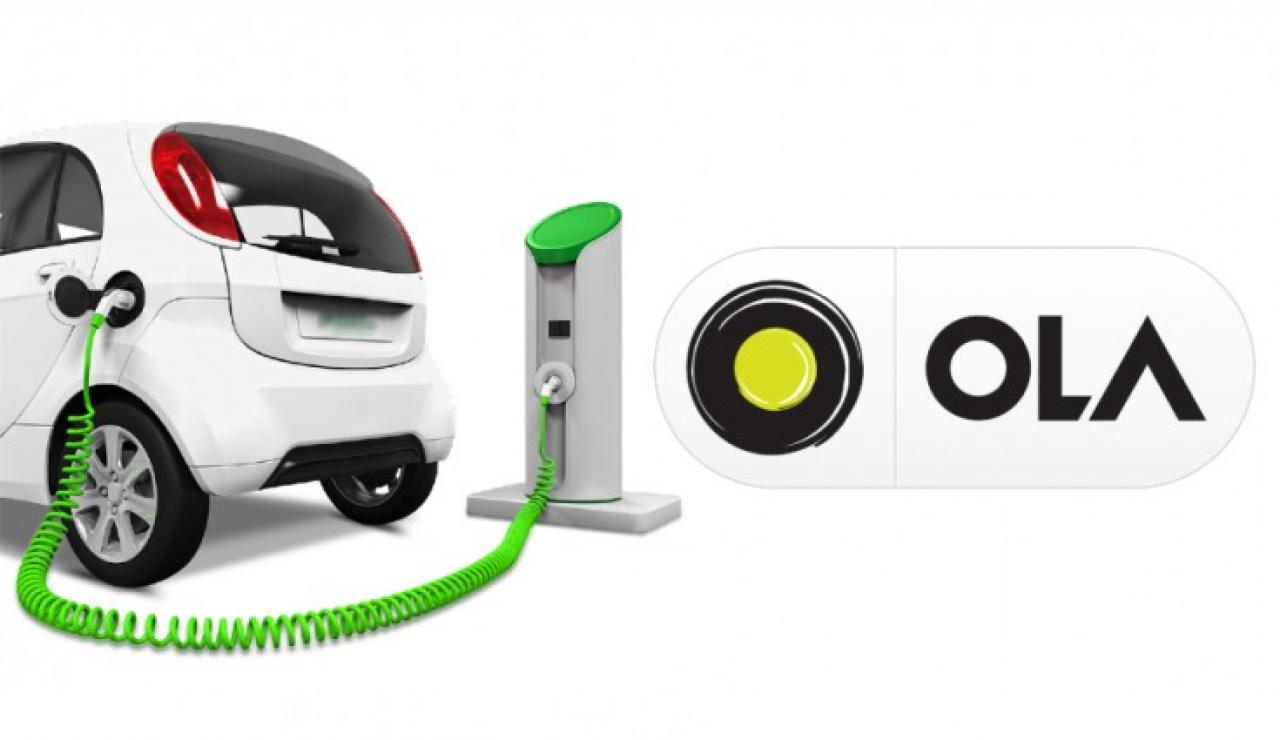 An Ola driver was involved in a strange situation. After becoming dissatisfied with the scooter's performance and variable range, an electric S1 Pro owner in Tamil Nadu set it on fire. While several reports of electric scooters catching fire recently, this is the first instance of an owner intentionally setting fire to their vehicle.
The event was captured on film by Sun News, which shows the owner, Dr Prithviraj, dousing gasoline on the motorbike parked by the side of the road before setting it on fire. The owner was dissatisfied with the scooter's performance and range in real-world situations, according to sources. He had received his Ola electric scooter three months before this occurrence and had experienced problems with it three times since then.
Ola may have to explain why the Ola S1 Pro caught fire in Pune to the Indian government. According to a senior government official, Ola must explain its electric scooter that caught fire in Pune last month. After a video of the e-scooter bursting into flames went popular on social media, many people questioned the vehicle's safety standards.
Following the occurrence, the government ordered a probe last month. "If required, the government may ask Ola Electric to explain the situation," Giridhar Aramane, Secretary, Ministry of Road Transport and Highways.
The event in Pune isn't the only time the Ola S1 Pro has been involved in a mishap. Due to a software issue, the EV was also witnessed driving in reverse at 90 mph. A tweet user reported the same thing, claiming that the EV immediately went into a reverse mode when he pulled the Ola S1 Pro back.
According to the road transport ministry, the Centre for Fire, Explosive, and Environmental Safety (CFEES) was tasked with investigating the occurrence's circumstances and recommending remedial procedures to prevent future incidents.
The defective lithium-ion battery utilised in the Ola S1 Pro is widely assumed to cause this tragedy. A thermal runaway occurs inside the storm when a lithium-ion battery is broken or short-circuited. Thermal runaway is highly combustible and challenging to manage.
The firm has replied to the event, stating that it is aware of the occurrence involving the Ola S1 Pro in Pune and is investigating the cause. They also say that the corporation is committed to the quality standards of items installed in the Ola S1 Pro and that they would take appropriate measures if necessary.
Bhavin Aggarwal, CEO and co-founder of Ola, expressed his concern about the occurrence, saying, "Safety is a top priority." We're looking into it and will repair it."
Electric scooters catching fire demonstrate the tremendous cost of India's green objectives.
A string of high-profile battery fires jeopardises India's efforts to become a global leader in electric vehicles, particularly in the ubiquitous two-wheelers that ride the country's congested highways.
Videos of battery-powered scooters catching fire have gone viral on social media. A father and daughter perished from smoke inhalation last month when their brand-new Okinawa Autotech Pvt motorcycle caught fire while charging overnight at home. In another video, an Ola Electric Mobility Pvt scooter burns in Pune, India's westernmost city, while 40 Jitendra EV two-wheelers go up in flames while being transported in a container.
The incidents have, predictably, made many Indians wary of electric vehicles. According to a survey of around 11,500 consumers conducted by LocalCircles, the number of people who said they wouldn't buy an electric scooter due to safety and performance concerns increased eightfold to 17% in the seven months through March. It was shown that only 2% of consumers are likely to purchase an electric scooter in the next six months.
They also come at a time when India, the world's third-largest emitter of greenhouse gases, is attempting to expand the number of electric vehicles on the road.
Due to the high upfront cost of electric vehicles and the country's lack of charging stations, many consumers are hesitant to switch from combustion engine cars and motorcycles, making it increasingly difficult for India to catch up with countries like China and the United States, which have made significant progress toward electrifying their transportation fleets. According to BloombergNEF projections, nearly 77% of annual passenger vehicle sales in China will be electric by 2040, compared to 53% in India.
"When I hear stories like this, I'm not sure why I should choose an electric vehicle." "I'd rather purchase a new gasoline bike," said Santhosh Kumar, who owns an Ola electric bike but is cautious about it. "I want to be a part of the electric vehicle revolution and reduce pollution, but nothing is more important to me than the safety of my family and children," said the 36-year-old from Chennai.
The fires have also generated discussion about India's reliance on foreign vehicle parts, subsequently assembled on the ground. The problem is that the resulting electric scooters aren't built for the country's harsh environment — temperatures in the capital, New Delhi, often reach 48 degrees Celsius — or infrastructure. Potholes abound on India's highways, producing a slew of suspension issues. The majority of India's electric vehicle components are now imported from China, denying automakers complete control over the quality and durability of their products.
Ola, which has promised to develop the world's largest scooter manufacturing, adheres to "very stringent" regulatory norms and is investigating the reason for the incidents, according to founder Bhavish Aggarwal. Following an inquiry into the vehicle fires, Bengaluru-based Ola, backed by SoftBank Group Corp., announced last week that it will recall a batch of 1,441 scooters.