Stories
Russia Seeking Military Assistance From China For Ukraine Invasion. Is this the Beginning of World War 3
Russia Seeking Military Assistance From China For Ukraine Invasion. Is this the Beginning of World War 3
Russia has unleashed a devastating attack on Ukraine, a 44 million-strong European democracy, shelling cities and closing in on Kyiv, the capital, causing a mass outflow of refugees.
In a pre-dawn TV broadcast on February 24, President Vladimir Putin warned that Russia could not feel "safe, develop, or exist" because he saw a continuing threat from modern Ukraine.
Russian-annexed Crimea, Tanks and troops from Russia and its ally Belarus attacked airports and military headquarters right away. Cities have been shelled, neighborhoods have been levelled, and millions of Ukrainians have been forced to flee their homes.
Despite this, Russia prohibits using the terms "war" and "invasion," threatening journalists with jail if they do so; this is a "special military operation" for President Putin.
Many of his pro-war arguments were incorrect or irrational.
He stated that his goal was to "demilitarize and de-Nazify" Ukraine to protect individuals who had been harassed or subjected to genocide. In Ukraine, a functioning democracy led by a Jewish president, there has been no genocide.
"How could I be a Nazi?" asked Volodymyr Zelensky, who compared Russia's invasion to Nazi Germany's invasion during WWII. Ukraine's head rabbi and the Auschwitz Memorial rejected Russia's slander.
Russia-Ukraine crisis
Tracking the Russian Invasion
Russian troops are progressively moving closer to Kyiv as cities in the country's south and west continue to be attacked.

Russian missiles have targeted a military training base near the Polish border.

People in Mariupol are believed to be suffering from subzero temperatures and a lack of food and water.

Russian forces have advanced eastward and are now only 25 kilometers (15 miles) from the city in the north.

February 24, Russia began an attack from three main directions: north, south, and east. Land, sea, and air attacks have been launched against targets all around the country.

One of the most recent attacks was a missile strike on a military training base west of Lviv, close to the Polish border. Nato trainers have made use of the facilities. Ivano-Frankivsk has been struck as well.
North
Russian troops have advanced to the outskirts of Kyiv; progress has been slower in the north than in the south. The significant advance into the capital came from Belarus via Chernobyl on the west bank of the Dnieper River.
Russian forces have faced significant logistical challenges with numerous trucks running out of fuel and fierce Ukrainian resistance. Hostomel Airport has changed sides multiple times.
On Saturday, Russian soldiers renewed their attacks on Kyiv's northeast side, with combat reported near Brovary. Fighting in the area of Chernihiv, which had been shelled and rocketed, reducing parts of the city to rubble.
South
Russian forces have advanced east and west from Crimea, making fast gains across the south. Hundreds of thousands of residents are trapped in Mariupol, a port city surrounded by Russian forces, and the situation in the southeast is deteriorating.
Russian troops have now taken control of part of Mariupol's east side, but the city's west remains under Ukrainian control. Without running water or electricity, people are starving, and bodies have been buried in mass graves.
According to the ISW, Russian soldiers have been moving north in the direction of Zaporizhzhia. However, they may struggle to conquer the city because substantial Russian troops still fight in Mariupol. They've also been bolstering outposts in the Mykolaiv area. On Sunday, nine individuals were murdered in a city air attack.
The prize for Russia is the strategic port city of Odesa in the southwest. The town has had ample time to build its defenses, but if and when Russia assaults, it will very definitely be a multi-pronged assault, including amphibious forces in the Black Sea and interior airmobile units. If Odesa is captured, It will cut off Ukraine from the rest of the world.
East
Fighting in the Donetsk region has continued. On Sunday, an airstrike on a neighboring bridge damaged a monastery housing more than 500 migrants, including 200 children.
Ukrainian authorities announced on Saturday that the Russians had taken control of Volnovakha, which is located between Donetsk and Mariupol.
According to the Donetsk regional governor, the city has been reduced to rubble. "Volnovakha as a whole, with its infrastructure, no longer exists," he stated.
Dnipro has been attacked recently and serves as a critical point of convergence for Russian soldiers approaching from the south and east. Russian forces have continued their operations in the Kharkiv region, taking sections of Izyum. United Nations (UN) prosecutors investigate artillery attacks on Kharkiv city's residential districts for probable war crimes.
For the invasion of Ukraine, Russia is seeking military aid from China.
Russia seeking assistance from China
Ukraine is seeking assistance from the European Union. Around 2.5 million people have fled Ukraine in the two weeks since Russia invaded the country, the vast majority to European Union countries. Hundreds of thousands more have sought safety in Hungary, Romania, and Slovakia, with more than half having reached Poland.
The European Union has reacted positively to Russian President Vladimir Putin's decision to wage an unprovoked war. The EU has set up an emergency protection mechanism to provide shelter, employment, medical treatment, and education to individuals fleeing the onslaught.
Entry procedures are streamlined thanks to the security system. It was discovered in 2001 due to the ramifications of 1990s wars in former Yugoslavia and Kosovo, which led thousands of people to flee their homes. Despite well over 1 million migrants in Europe in 2015, much-escaping violence in Syria has never been deployed before.
The EU's 27 member states are bound by the "Temporary Protection Directive," which establishes basic standards for supporting those in need. If member countries so desire, they can provide more advantageous conditions. If the refugees agree, it also makes it easier for states to move refugees amongst themselves.
On the other hand, Amid continuing military operations, Russia has asked China for military help, including drones, to bolster its invasion of Ukraine, according to a top US official quoted by CNN.
According to a Russian official, Russia has also requested more outstanding economic assistance from China to help offset the economic damage caused by comprehensive sanctions imposed by the US and European and Asian nations.
Officials from the United States, determined to keep their methods of gathering intelligence on Russia's requests a secret, declined to elaborate on the types of military equipment or assistance that Moscow is asking for. The authorities also refused to comment on China's response to the inquiries.
China's President Xi Jinping has deepened his relationship with Russian President Vladimir Putin, standing by him as Russia escalated its war assault in Ukraine, demolishing cities and killing hundreds of thousands of civilians. Officials in the United States keep a close eye on China to see whether it will respond to any requests for assistance from Russia. Yang Jiechi, a member of the Chinese Communist Party's elite Politburo and director of the party's Central Foreign Affairs Commission, is slated to meet with Jake Sullivan, the White House national security adviser, on Monday in Rome.
Following Russia's military campaign in Ukraine, the United States and its European allies imposed sanctions on numerous large Russian banks and high-ranking Russian officials, including President Vladimir Putin, and suspended Russia's participation in the SWIFT banking system.
In Washington's spokeswoman, Liu Pengyu, the Chinese embassy said he was unaware of any allegations that China may be willing to assist Russia.
When contacted by CNN about the reporting of Russia's request for military assistance, Pengyu stated in a statement, "I've never heard of that."
Pengyu voiced concern about "the Ukraine situation," which he described as "really alarming," and stated that China has provided and would continue to offer humanitarian aid to Ukraine.
Pengyu expressed his thoughts as follows: "The top objective right now is to keep the stressful situation from spiralling out of hand. China urges extreme restraint in order to avoid a huge humanitarian calamity "CNN reports.
How far is Russia willing to go?
Vladimir Putin has made it evident that he wants to take control of Ukraine and overturn its democratically elected government. "The enemy has classified me as target number one; my family is target number two," President Zelensky added.
The proclaimed goal of Russia is for Ukraine to be liberated from persecution and "cleansed of Nazis." Mr Putin has spoken of bringing to justice "those who committed multiple horrific crimes against people" under this false narrative of a fascist-run Ukraine since 2014.
He has denied intending to conquer Ukraine and dismissed UK allegations that he planned to install a pro-Kremlin puppet before the war, but he has also maintained that no invasion will take place. He aims to split the country in half, according to one unconfirmed intelligence report.
Although Russia's Baltic neighbors face no immediate threat, Nato has reinforced their defenses just in case.
The writer celebrated a new world order in which Russia was recovering its pre-1991 Soviet unity, gathering the so-called Russian world of Russians, Belarusians, and Little Russians, in an editorial published on February 26 and then deleted by state news outlet Ria-Novosti (Ukrainians).
Last year, President Putin penned a lengthy post portraying Russians and Ukrainians as "one people," He referred to the Soviet Union's demise in December 1991 as the "disintegration of historical Russia."
Thanks to long-time authoritarian leader Alexander Lukashenko, a puppet has worked out in Belarus, but Ukraine is a different issue.
Can this be considered as the beginning of world war III?
According to US media reports, the US believes China will face harsh "consequences" if it assists Russia in its invasion of Ukraine.
Unnamed officials reportedly told various US news sites that Russia requested military aid from China once the invasion began.
The Chinese embassy in Washington stated that they were unaware of the request.
The warning comes ahead of a meeting between the top US and Chinese officials in Rome on Monday.
Since the crisis began, Beijing has offered solid rhetorical support for long-time partner Moscow, but no military or economic assistance has been openly disclosed.
In recent days, local media sites cite US authorities claiming that Russia has approached China for military equipment, including drones. The answer of China to that request is unknown.
So far, China has refrained from denouncing Russia's incursion, instead stating that Moscow's "legitimate security concerns" should be treated seriously.
In recent days, Chinese state media and government officials have been repeating Russian disinformation claims about the war, in addition to echoing Russia's official statement that it is a "special military operation" and not an invasion.
At the same time, Beijing has stated its "unwavering support" for Ukraine's sovereignty. It has also called for peace and said that it is willing to assist in the diplomatic resolution of the conflict. Several countries have requested China to prevent Russia from invading their country.
The EU and the US support Ukraine, but China supports Russia; if this is the case, the war in Ukraine will become even more severe.
The White House has opted to make its claim public just before Vice President Joe Biden's top security adviser meets with China's top diplomat. It looks to be a deliberate attempt to pressure China to confirm or refute the allegations.
As described last week, the larger goal could be to force Xi Jinping to consider the benefits and drawbacks of his current posture of "rock-solid" relations with Moscow.
Remember that just weeks earlier, on the eve of the Winter Olympics in Beijing, Presidents Xi and Putin announced a new "unlimited" alliance. Military assistance may be a component of that.
However, in the days following Russia's incursion, China slammed the UK, the US, and others for arming Ukraine's military, claiming that they were "throwing fuel to the fire."
If the US intelligence assessment is accurate and Beijing complies with the request, they will be "adding fuel" to the fire.
Is there any way out diplomatically?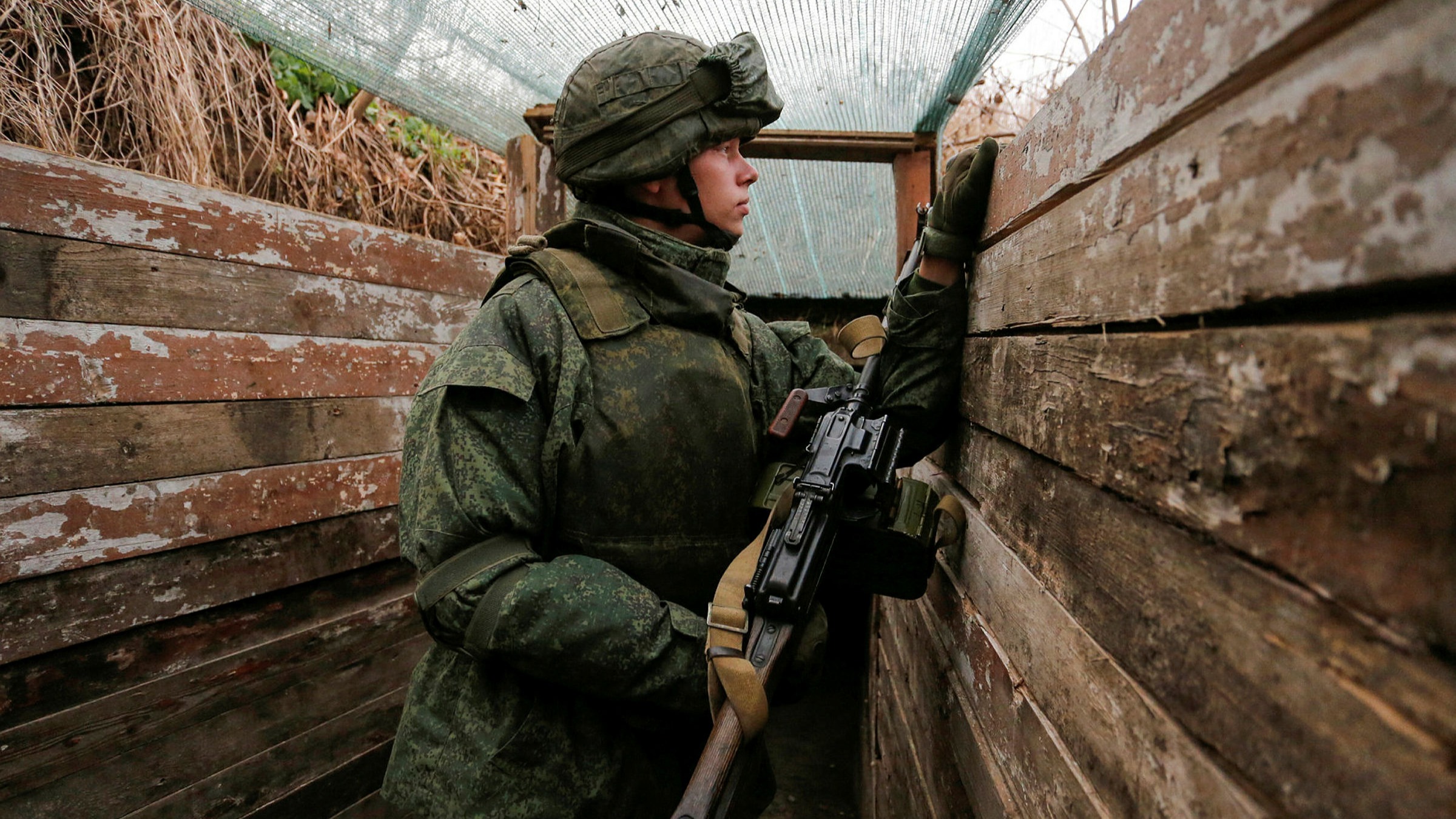 Even though the two sides have held multiple rounds of talks, there appears to be a slight possibility for the time being. Ukraine has already gotten closer to joining NATO, but Russia demands that Kyiv lay down its guns and demilitarize, which it will not do.
Aside from the fighting, any ultimate agreement would have to address the status of eastern Ukraine and Crimea and Western armaments control.
The US had proposed to begin discussions on limiting short- and medium-range missiles, as well as a new intercontinental missile treaty. All nuclear weapons from the United States must be forbidden from entering Russia, according to Russia.
A suggested "transparent mechanism" of mutual checks on missile stations – two in Russia and two in Romania and Poland – had received Russia's approval.
According to European diplomats, Russian military contractors with experience fighting in Syria and Libya surreptitiously entered eastern Ukraine before the war began to assist the framework for the invasion.