Stories
Shopping malls in Kolkata actively participates in Drive-by Vaccination campaign
Shopping malls in Kolkata actively participates in Drive-by Vaccination campaign
Despite a significant decline in the city's COVID-19 cases, many people hesitate to step out and visit hospitals for vaccination.
Keeping this in mnd, health facilities of Kolkata have taken it upon themslevs to spread awareness the masses about the need to get vaccinated, especially the ones who have a mental block on visiting centres to get their jab.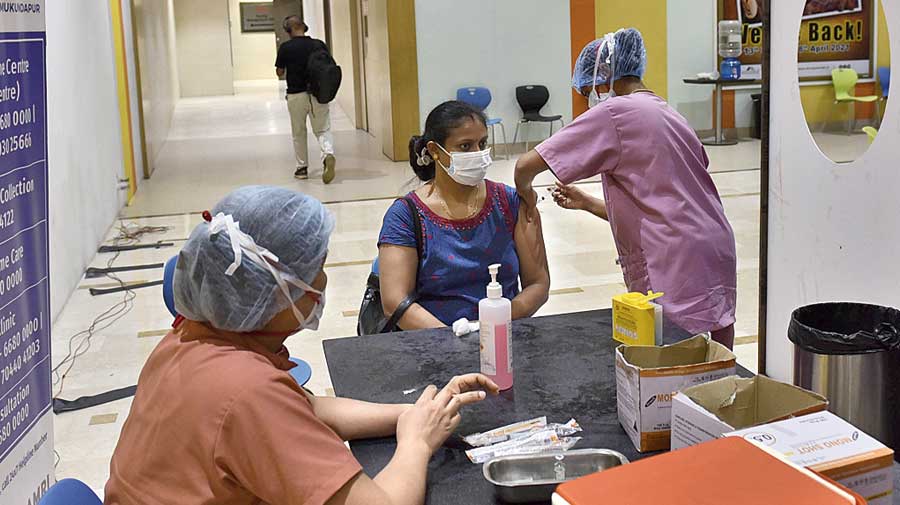 While mass vaccination drives are implemented at various housing societies, corporate offices, and clubs, AMRI Hospitals is going the extra mile by running a drive-in vaccination camp at South City Mall.
"The drive-in vaccination is being held in the first-floor parking area. We have sufficient space available for visitors to park their cars at other eight levels of parking," said Dip Biswas, the deputy general manager of South City Mall.
In the wake of the pandemic, the hospital scaled up its vaccination drive at five of its centres, including the one located in Bhubaneswar, Odisha.
Multiple campaigns were initiated by the hospital, ensuring updated information regarding the location, registration process, and other facilities through their various social media handles, including Facebook and Instagram.
In addition, AMRI's initiative to launch vaccination sites in places like East Bengal Club, Ajoynagar Service Road and Kolkata Police Traffic Training School in collaboration with Kolkata Police, is already a huge success.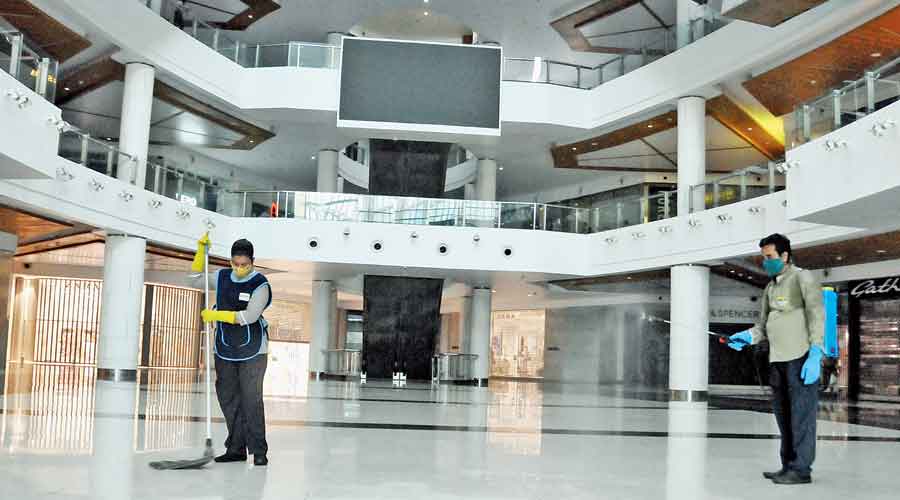 During the beginning of June, AMRI Hospitals launched its first drive-by vaccination camp at Leslie Claudius Sarani (East Bengal Club approach road), in association with Kolkata Police.
"As we are not allowed to start door-to-door vaccination, we have been keen to explore other ways to reach out to citizens for their vaccination. When we proposed a drive-by camp to Kolkata Police, Commissioner Soumen Mitra supported the initiative enthusiastically," said Rupak Barua, Group CEO, AMRI Hospitals.
Noticing the support of the district police officials and interest of people, the hospital decided to expand its capacities in the coming days.
Visitors don't need to step off the car to get vaccinated. The process is quick and seamless, beneficiaries only need to get pre-registered on the COWIN portal.
"At the vaccination center, the OTP verification will be followed by vaccination. After getting jabbed, it is mandatory to park the vehicle at the observation zone and wait for 30 minutes.
If somebody feels any discomfort, they can contact the medical staff available at the center. All the visitors should carry their ID proof along with the registration code to avoid the hassle," says the vaccination team of AMRI Hospitals.
From 16th June, the hospital continues to offer paid vaccination doses through a walk-in facility at Acropolis Mall. On the other side drive-by vaccination is going on at South City Mall.
At both the centers, the drive will be conducted for all categories above 18 years from 12 pm to 6pm where Covidshield vaccines will be available for Rs. 780 per dose.
Visitors can register themselves through the BookMyShow app, to get vaccinated at these centers.