Many Indian startups have been a boom during these unpredictable times. They increased their funding so much that they ended up becoming a unicorn. They entered the famous unicorn club and proved themselves to be successful and worthy. Most of these Indian startups which have entered the unicorn club have their operations through online mode, as during lockdown and quarantine period businesses working through online medium were able to function and succeed. 
Unacademy Startup
Schools were closed, so online education had to boom during this period. So online education startup Unacademy had to be on the list which was successful and proved to be of great use to the students when they had no access to the school education, their teachers. Unacademy had performed really well in 2019 and the investors had their eyes on it. Besides students, many professionals also looked up to the educational platform to brush up on their skills and stay updated. 
So, as announced on September 3, 2020, Unacademy received USD 150 million of funding in its Series F round. This round of funding was led by SoftBank, a Japanese multinational conglomerate. Other participants of the round were existing investors General Atlantic, Sequoia Capital, Nexus Venture Partners, Facebook, and Blume Ventures. After this round of funding, the value of the company increased from USD 510 million to USD 1.45 billion, a three-fold jump in six months.  
Before this round, the earlier rounds of funding were as follows- 
August 2016- Seed Round where it received USD 1.5 million
January 2017- Series A round where it received USD 4.5 million 
September 2017- Series B round where it received USD 11.5 million
July 2018- Series C round where it received USD 21 million
June 2019- Series D round where it received USD 50 million
February 2020- Series E round where it received USD 110 million
September 2020- Series F round where it received USD 150 million
The February round of investing saw funding from Facebook, a tech giant. This round was led by General Atlantic and had other funding from Sequoia India, Nexus Ventures, Steadview Capital, and Blume Ventures. The other big names in the investor list of the company include Tiger Global Management,  Dragonner Investment Group, the CEO of Flipkart, Kalyan Krishnamurthy, and the co-founder of Udaan Sujeet Kumar. 
The company has the aim to use the funding in launching new products and building a team and an organization that is looked up to by the world. 
About the company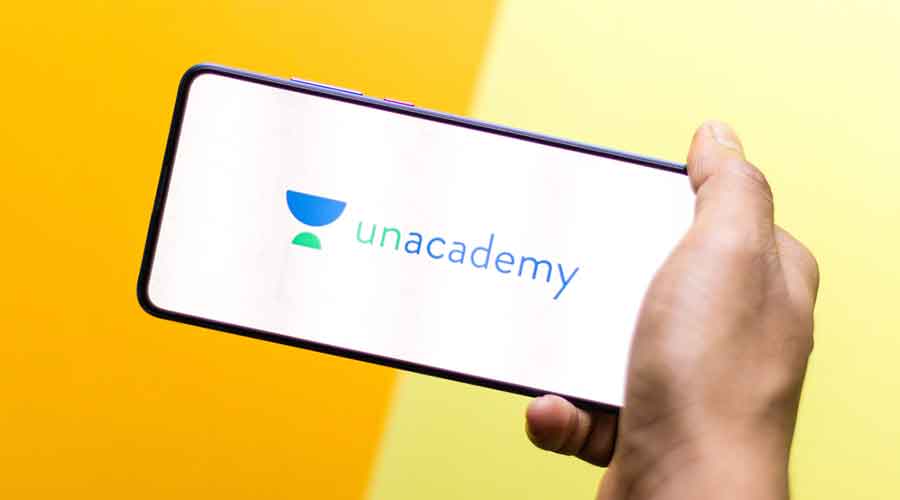 Unacademy was founded in 2015 by Gaurav Munjal, Hemesh Singh, Roman Saini, and Sachin Gupta. The company which is headquartered in Bengaluru was launched as a hobby on YouTube in 2010, has become India's largest education platform. Gaurav Munjal had dreams of becoming a software engineer while his father wanted him to be a doctor like him. He had a dream to create something that has an impact on the people.
In school, he built a quiz program platform that resembled KBC and this product was shown to the entire class. This is where his journey began. He then formed Flat.to, which helped college students in finding accommodations. It was acquired by CommonFloor in 2014. Then he along with his friends started Unacademy in 2015. 
The core products offered by the company are targeted towards the K12 segment and helps in the coaching of almost 35 competitive exams. Recently, it has started providing classes and coaching for chess and lessons on skill development. It even started creating YouTube channels to provide a free platform for the users to learn, which has lately become one of the major sources of acquisition.
The startup provides the platform to over 18000 educators and over 350000 subscribers. According to the CEO Gaurav Munjal, Unacademy is like Netflix for live education. The COVID had a positive impact on the viewership of the courses offered by the company as since March 2020, the number of subscribers doubled and the monthly watch time reached over 1 billion minutes. 
The startup is now offering its platform to schools and colleges to help them in conducting live classes without any disturbance in between and is hoping to earn an Annual Recurring Revenue of USD 300 million in the further years. 
The company also started "Legends on Unacademy" which became popular because famous people were invited to take live classes. Guests invited for these sessions were Virat Kohli, Indian Cricket team captain, the co-founder of Wikipedia, Jimmy Wales, the co-founder of Starbucks Zev Siegl, Randi Zuckerberg, an entrepreneur, and Sourab Ganguly, former Indian Cricket team captain. These classes were a big success and had over 30000 students learning from the life experiences and stories of hard work and failure of these famous personalities. 
The company says that it has the aim to reach every city and town of the country as it realized that learning from the industry experts to achieve something in life was possible for students of few top cities of the country. The company with its platform plans to break the boundaries and reach every student irrespective of where he lives to help him fulfill his goal. 
The investor SoftBank said that initiative to decrease the gap between people of different economic status by providing an educational platform to all is what attracted them the most about the company. The company according to the investor is democratizing education in the country and it hopes to help the company grow more. 
In 2020, the unicorn startup has also become an official partner of the Indian Premier League (IPL), 2020 and is now working with other Indian startups like BYJU'S, Dream11, and Mobile Premier League (MPL) as backers of the IPL. 
Unacademy has for sure reached its heights and is has a bright future ahead. Let us see which Indian startups are able to succeed and enter the prestigious unicorn club in the future.