Tech
Meta to Amazon: Layoffs, slowed hiring at big tech companies
Meta to Amazon: Layoffs, slowed hiring at big tech companies
The move follows those implemented by companies such as Meta, Twitter, Snap, and Microsoft, as well as other major tech firms.
Announcing job cuts could affect close to 10,000 Amazon employees in Silicon Valley is part of the valley's tough times. Amazon's job cuts follow those at Meta, Twitter, Snap, and Microsoft. A slowdown in hiring has also been reported by companies such as Apple. Covid-19-induced growth and acceleration have not kept pace with the growth expected by the biggest technology companies. Typically, big spenders and technology companies are now cutting costs due to the global recession. Big tech companies are facing job cuts and turmoil, as shown here.
There will be 10,000 layoffs at Amazon
The New York Times first reported on the possibility of 10,000 layoffs this week in corporate and technology jobs. It comes just ahead of the holiday season, with Black Friday – one of the biggest American sales days – coming up next weekend.
In the company's history, these will be the largest job cuts. The human resources, retail, and devices departments of Amazon will likely be majorly affected. Bloomberg earlier reported that Amazon was cutting costs heavily. In October, Bloomberg reported that the company had ditched Scout, it's a home delivery robot. In addition to disbanding, the team – believed to be approximately 400 people – was relocated to other roles. A virtual shopping feature launched during the pandemic, Amazon Explore, has also been shut down.
In addition to the US market, other markets could also be affected by the layoffs. When considered in the context of Amazon's total headcount, the job cuts are not as significant a percentage. Nevertheless, it's certainly one of the largest numbers reported after Meta's 11,000 job cuts. 
Despite the poor economic outlook and weak performance, the job cuts are not surprising. As of the third quarter, Amazon's operating income decreased to $2.5 billion from $4.9 billion in the same period last year, despite its net sales increasing 15 percent to $127.1 billion.
Wall Street analysts and analysts expected Amazon's fourth-quarter growth to be 2% to 8%. Andy Jassy, Amazon's CEO, said in a press release that he would streamline investments while keeping the company's key long-term strategic bets intact.
Meta lays off 11,000 employees
Facebook's parent company, Meta, announced on November 9 that it would fire 11,000 employees. Around 13 percent of the company's workforce is represented by this number. A long post was written by Meta CEO Mark Zuckerberg following the sackings. Also, he blamed the unexpected acceleration in tech companies caused by Covid-19.
The acceleration was predicted to continue after the pandemic ended by many, including myself, so I significantly increased our investments. My expectations did not come true," he wrote. Recently, Meta's advertising revenues have declined. According to the company, third-quarter revenue was $27.71 billion, down 4% from the same period last year. The company reported a net income of $43.5 billion, a decline of nearly 52 percent. $91.4 billion was its value one year ago.
In addition to Facebook, Instagram, WhatsApp, and its VR division, Meta's sackings affected employees across all divisions. It promised to pay all impacted employees 16 weeks of base pay, plus an additional two weeks for each year of service. As part of Meta's benefits package, all remaining paid time off (PTO) will be paid. In addition, an external vendor has been contracted to provide career support for three months.
Many employees at Meta who are on H1B visas work in the US from countries like India and China. According to BuzzFeed, Meta promised employees "dedicated immigration specialists," but the helpline did not work for many employees.
Additionally, Zuckerberg said that next year the company would hire fewer people and restructure its business teams significantly. However, in his blog post, he noted that he believed the company is "deeply underestimated." He added, "We are building among the most profitable businesses ever with huge potential." Using efficiency, I am confident we'll be stronger and more resilient than ever," he wrote.
In addition to reducing real estate, Meta plans to share desks with people who spend more time outside the office.
There have been nearly 3,700 layoffs at Twitter
Elon Musk was expected to lay off employees when he acquired Twitter. They have, however, drawn criticism over the way they were conducted. Agrawal, Segal, and Gadde were fired first, along with Agrawal, Twitter's CEO and CFO. As a result, Twitter employees were notified of the upcoming layoffs via email on November 4, 2022. On their way to work, employees were also told to return home. Around 3700 employees were terminated, half of Musk's workforce. Approximately 4400 of Twitter's 5,500 contract employees were laid off on November 14. There was a nearly complete sacking of the team in India.
Layoffs weren't all smooth, though. 
Reports suggest that Musk asked some workers to return after the initial round of firings since they were crucial to certain operations and were likely to be able to work on Musk's projects.
More senior executives also left after he took over the company in a chaotic manner. Along with Damien Kieran, Twitter's chief privacy officer, and Marianne Fogarty, its chief compliance officer, Lea Kissner resigned as the company's chief information security officer. In addition to concerns about Twitter's compliance with FTC regulations, these resignations raised concerns about user safety on the platform. A Twitter executive who publicly supported Musk, Yoel Roth, also resigned from the company. She had also resigned from Twitter, but Musk convinced her to stay.
At Twitter, Elon Musk also prohibited remote work and requested a 40-hour workweek. It was reported in a meeting that he would accept resignations from those who were able to attend but did not attend. A former Twitter employee also discussed how much free food costs the company. His most recent firing was after engineers called him out on the platform.
There is a 20% layoff at Snap
Layoffs were announced by Snap, Snapchat's parent company. In August this year, it reduced its workforce by around 20 percent. The layoffs reduced Snap's headcount to around 6,400. Employees at Zenly's social mapping tool and mini-apps and games departments were impacted by the layoffs.
According to Snap's CEO Evan Spiegel, "We have seen a decline in advertising revenue as well; we must ensure Snap's long-term success no matter what the environment is.". "I apologize for the changes that are necessary for our long-term success.".
According to Spiegel, it was an opportunity to show off the haters, which employees did not like. San Francisco offices have also been closed.
Google
A variety of reports suggest that Google has discussed job cuts internally. As advertising revenue declines, it is also looking for ways to cut costs. Benefits and perks are common at Google, such as free meals. Sundar Pichai, the CEO of Google, wrote to employees in July this year that it needed to work with greater urgency, sharper focus, and more hunger than it has shown on brighter days. In the email, Google also mentioned slowing down its hiring process. Employee travel budgets have also been cut.
During an all-hands meeting with employees in September, Pichai answered questions about budget cuts in a tense manner. In an interview with CNBC, Pichai said, "I think as a company, we must pull together during moments like these to get through one of the toughest macroeconomic conditions in decades."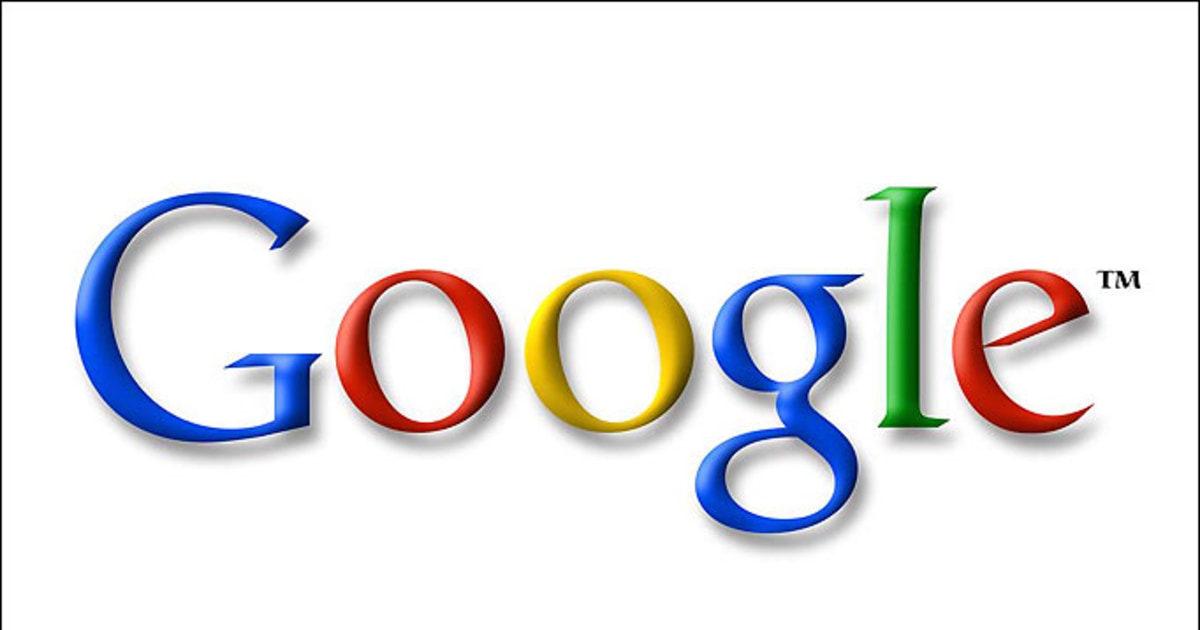 Intel
Despite Intel not yet announcing job cuts, Bloomberg reported that nearly 20 percent of the company's staff will be laid off. No confirmation has yet been provided by Intel. This decision was made due to the declining PC market. Around 100 employees were laid off by Intel's Habana Labs in October.
When Intel CEO Pat Gelsinger outlined the company's third-quarter results, he said the company would focus more on cost reduction and efficiency. It will mean substantial job cuts for the company in the near term and $8 billion to $10 billion in savings by 2025, according to him.
According to Intel CFO Dave Zinsner, "macroeconomic uncertainty is on the rise," and a global recession is possible even in 2023 if we continue to operate in this challenging market environment. Intel plans on aggressively reducing operating and sales costs.
Apple
Despite not cutting any jobs, Apple has slowed hiring, a sign that all is not well. As Apple CEO Tim Cook stated in a new CBS interview, the company is not hiring everywhere, and its hiring process is "very deliberate."
"We are committed to long-term investing. Savings won't lead to prosperity, either. "Invest your way to success," he said.
China has once again imposed lockdowns due to a new Covid-19 wave, which Apple reported would affect the supply of the iPhone 14 Pro and Pro Max. The news is particularly bad since it comes before Apple's crucial holiday quarter when sales typically peak.
Microsoft
Axios reported that Microsoft laid off nearly 1000 workers across the globe. Media outlets were later informed of the job cuts, and the company said it expects to see a slowdown in revenue.
Other tech companies
Many companies have announced job cuts, including Stripe, Salesforce, Lyft, Booking.com, iRobot, and Peloton. One-fourth of Stripe's workers were laid off. Several employees have also been sacked by Indian companies like Byju's, Unacademy, and others. India's most valuable startup, Byju's, has laid off 2500 staffers.
edited and proofread by nikita sharma