Trends
Top 10 Best Hotel Booking Apps In India In 2023
Are you planning an exotic trip to an exciting destination with hotel booking app? The summery beaches of southern cities or the blissful trail of the mighty Himalayas are calling to the wanderer in all of us! Curing your wanderlust has never been easier, thanks to many hotel booking apps and websites that take on all responsibilities. It is no longer required to rely on local guides to plan a local stay while touring and sightseeing. The time has come when you can choose between hotels ranging from elegant luxuries to budget-friendly options, all while cosying up on your couch with a single touch.
However, all of these online options appear equal-steven, making it challenging to identify the best contender among them. Here is a list of hotel booking websites offering various services to travellers. We have listed the benefits and services so that you can end up in the ideal location with high comfort levels.
The top 10 Best Hotel booking Apps In 2023 are-
1. Trivago
Comparing hotel prices was a very popular idea among travelers when Trivago came along with its simple and efficient methods. The company operates in 190 countries and is widely trusted. Why settle for less when you can compare hotel prices and services and select the best? Trivago N.V., abbreviated trivago, is a German technology company specialising in internet-related hotel, lodging, and metasearch services and products.
Düsseldorf is the company's headquarters. Expedia Group, an American online travel company, owns the majority of the company's stock. In January 2005, the company was founded in Düsseldorf, Germany. The founding team saw an opportunity in the hotel search space and created Germany's first search engine. Stephan Stubner resigned as Managing Director shortly after the company's inception, but the three other founders (Rolf Schrömgens, Peter Vinnemeier, and Malte Siewert) remained.
Trivago initially received €1 million in funding from investors such as the Samwer brothers, Florian Heinemann, and Christian Vollmann. Trivago received US$1.14 million in Series B funding from the British firm HOWZAT media LLP in 2007. Trivago sold a quarter of the company to Insight Venture Partners, a US investment fund, in December 2010 for $52.86 million.
Trivago earns money from advertising partners primarily through a cost-per-click (CPC) business model as a hotel price comparison website. Booking platforms, hoteliers, and other providers list rates and advertise on the Trivago website, paying for Trivago user clicks.
Trivago also provides free and paid versions of its Hotel Manager product, which hoteliers use to market their properties on the Trivago website. Trivago bills itself as the world's largest online hotel search engine, comparing rates from over 1 million hotels and over 250 booking sites worldwide.
Because Expedia is their majority shareholder, the effort is to direct bookings to their sites through various "adjustments" to how other sites' rates are perceived. Expedia, an American travel company, announced in December 2012 that it would acquire a stake in Trivago for $632 million. The transaction was completed in 2013.
The site attracts 1.4 billion visitors per year. Trivago's advantage is that it collects reviews from many other hotel booking sites such as Hotel.com, Agoda, and so on, effectively serving as the Wikipedia of travel accommodations. Select your destination city, compare hotels, and book your room in a few clicks.
2. Goibibo.com
Goibibo is the chief planner of your travel, from booking your flights to reserving your managed stay to selecting your cabs. This website provides services. Goibibo redefines convenience by allowing you to book everything for your trip with a single click, allowing you to have a stress-free trip. Ashish Kashyap founded the Ibibo Group, an online Indian travel company established in January 2007. MakeMyTrip (MMT) Limited, which owns 100% of Ibibo Group, is a subsidiary of the company.
Goibibo is a B2C online travel aggregator, and RedBus.in, an online bus ticketing platform, are owned by the Group.
MakeMyTrip (MMT) completed a strategic combination with the ibibo Group on January 31 2017, by acquiring 100% equity interest in the ibibo Group from MIH Internet, an indirect subsidiary of Naspers, following a Transaction Agreement dated October 18 2016. In October 2016, MakeMyTrip, a Nasdaq-listed Indian online travel company, and ibibo Group, India's largest travel group, agreed to merge in a stock transaction to form the country's largest online travel company. Myra and Gia are Artificial Intelligence AI-powered chatbots on both online platforms.
One must take advantage of the discounted offers and hotel price sale here that only last for a limited time, so if you visit the site at the right time, you may cash in on significant opportunities for your trip.
3. Ixigo
A travel story is soul food for travellers, and they are everyone's favourite because they transport us to our own fantasy world. Ixigo, an Indian hotel booking app, spreads the word from the mouths of travellers and travel experts. The stories and news section is a much-appreciated effort because it informs you on what to do and what not to do on your planned vacation.
SAIF Partners and MakeMyTrip invested $18.5 million in ixigo in August 2011. Micromax Informatics, a smartphone manufacturer, invested an undisclosed amount in ixigo in June 2015. In March 2017, ixigo received a $15 million Series B round of funding from Sequoia Capital India and Fosun RZ Capital.
It raised US$53 million in a pre-IPO round led by GIC in July 2021, with participation from investors such as Oreos Venture Partners, Trifecta Capital, and Info Edge Ventures, among others. Rajnish Kumar and Aloke Bajpai founded ixigo (Le Travenues Technology, Pvt. Ltd.) in June 2007 with the launch of their flight's metasearch website. It launched a hotel search engine on its website in 2008. ixigo launched its train ticket booking app in early 2014.
In February 2021, ixigo paid cash and stock for the train discovery and ticketing platform Confirmtkt. In August 2021, ixigo paid cash and stock to acquire the bus ticket booking and fleet management portal AbhiBus. It provides you with exquisite options for staying in India's most popular destinations, and you can also look for the bus, flight, and train tickets to avoid any last-minute problems with your trip.
4. Make My Trip
Nothing can be more reassuring than having your trip planned by professionals. Make way for MakeMyTrip, which is more than just a hotel booking app; it also offers world-class benefits and exceptional deals. You will experience the bliss of having a planned, personalized journey as their customer. MakeMyTrip is a 2000-founded Indian online travel company.
The company, headquartered in Gurugram, Haryana, offers online travel services such as airline tickets, domestic and international vacation packages, hotel reservations, and rail and bus tickets. They have 14 company-owned travel stores in 14 cities, over 30 franchisee-owned travel stores in 28 cities, and counters in four major airports in India as of March 31, 2018. MakeMyTrip also has offices in New York, Singapore, Kuala Lumpur, Phuket, Bangkok, and Dubai. MakeMyTrip and Ibibo Group, India's two largest travel booking portals, merged in 2016 via a stock transaction.
MakeMyTrip acquired its rival, Ibibo Group, in one of the most significant acquisitions in India's online travel space. Following the merger, MakeMyTrip shareholders own 60% of the company, while Ibibo Group shareholders own 40%. Naspers and Tencent, who jointly owned Ibibo Group, became MakeMyTrip's single largest shareholder.
On its website, MakeMyTrip provides flight tickets to many destinations, villas and apartments, rail and bus tickets, cab services, and hotel booking services. MakeMyTrip launched mobile travel apps for Windows Phone, iPhone, Android, and Blackberry devices in 2012. MakeMyTrip route planner provides all of the basic information on over 10 lakh (1 million) routes in India. MakeMyTrip also sells Hyderabad Metro train tickets.
The significant numbers are encouraging, as one of every six Indian travellers uses MakeMyTrip to plan their vacation tour. Package deals are quite appealing because they prepare your entire itinerary, including food, sightseeing, and travel, saving you time from worrying about minor details.
5. Clear Trip
Clear trip lists hotels based on your preferences from over 3 lakh curated options. There are numerous filters available to suit your tastes. If you have a limited budget, then prioritize your opportunities based on price. If you want to choose an accommodation based on the personal experiences of others, sort the results by rating. It also includes filters such as scenic view and couple friendly stay to help you enjoy every special moment of your trip.
Cleartrip (formerly called Cleartrip Travel Services Private Limited) is currently a global online travel company based in Mumbai. The company also runs an online travel aggregator website where customers can book flights, train tickets, hotel reservations, and activities in India and the Middle East. It has offices in India, also the United Arab Emirates, Saudi Arabia, and Egypt.
Stuart Crighton, Hrush Bhatt, and Matthew Spacie founded Cleartrip in 2006 as a hotel and air aggregator. The founders decided to enter the main online travel space after noticing the fragmentation in the Indian travel and hospitality sector.
Cleartrip also runs Cleartrip for Business, an online corporate travel management tool; then Agent Box, a travel tool for the travel agents; and Cleartrip Mobile, a mobile travel booking app. Quickly, a hotel booking application and other journey planning services were introduced in 2012.
Cleartrip launched an iOS app with a split-screen search feature in April 2012 to enable round-trip search results. Its app also included a geo-location feature that allowed users to select an airport for departure from their current location. The app's search platform allows users to switch cities with a single tap. The app is also available for iOS and Android.
Cleartrip added air, rail, and bus tickets to Apple's Passbook in January 2013. The same year, the company launched Tuxedo, a massive UI redesign project in which every field on the website was carefully considered in terms of placement, display, and action.
Cleartrip Mobile was named one of Apple's Best of 2014 Trends of the Year in the year 2014, as well as a 'Editor's Pick.'
The website provides a detailed description of hotels, and you can choose your preferred stay by looking through the photos, ratings, and amenities available. Cleartrip is always at your disposal!
6. Hotels.com 
Hotels.com, part of the Expedia group of travel companies, is another site that dazzles customers with exclusive packages. So you can plan a trip with ease, the online booking website provides many exceptional services such as 'free cancellation' or 'pay now or later options. Hotels.com is a website that allows you to book hotel rooms both online and over the phone.
The company operates 85 websites in 34 languages, listing over 325,000 hotels in roughly 19,000 locations. Its inventory includes hotels, bed and breakfasts, some condos, and other types of commercial lodging. Hotels.com began in 1991 as the Hotel Reservations Network (HRN).
It was acquired by Expedia, Inc. in 2001 and renamed Hotels.com in 2002. Hotels.com LP, a limited partnership subsidiary based in Dallas, Texas, in the United States, operates the company. Hotels.com was founded in 1991 as the current Hotel Reservations Network (HRN) by David Litman and Robert Diener, who offered hotel reservations via a toll-free phone number in the current United States. USA Networks Inc (USAI) purchased the company in 2001, along with a controlling interest in Expedia and the online travel booking company.
After purchasing the domain name for approximately US$11 million, HRN changed its name to Hotels.com in 2002 and launched the main offline brand 1-800-2-Hotels and online hotel bookings. Following that, there was a period of rapid international expansion, with 29 new locations added over the next two years. USAI was renamed InterActiveCorp in 2003. (IAC). In 2005, IAC spun off its travel division as Expedia Inc. later acquired Expedia Inc. Hotels.com as a subsidiary.
Since 2002, international expansion has included web sites for North, Central, and also South America, Europe, Australia, Japan, China, and the Pacific Rim, as well as the Middle East and South Africa. In 2011, websites for Indonesia and Vietnam were launched. Customers from all over the world can book online or by calling one of the multilingual call centers. Depending on the country of booking, calls are both toll-free and charged.
In 2011, the site released an iPad app and updated its iPhone and Android mobile phone products. Hotels.com acquired Venere.com on December 1, 2016. (another Expedia owned company).
You can rely on this website for a weekend getaway or a captivating vacation because the amenities provided will not disappoint you. Enter the city name and it will display hotels, average prices, and ratings. Everything will be within your budget, saving you from paying exorbitant prices.
7. Booking.com 
Booking.com, a Dutch start-up, is one of the best platforms for hotel booking services, with a strong presence in India. Because of its fame and offerings, it now operates in 70 countries. The site can make your travel plans in any Indian city full of leisure and comfort, from luxury private beach resorts to comfortable Homestays, from branded high-rated hotels to small yet chic style rooms. Booking.com is a subsidiary of Booking Holdings and a Dutch online travel agency for lodging reservations and other travel products.
Its headquarters are in Amsterdam. There are over 28 million listings on the website. The website is available in 43 different languages. Geert-Jan Bruinsma founded Booking.com in 1996. He was a student at Universiteit Twente and ran his website Bookings.nl from an office in Enschede.
Booking.com was formed in 2000 when Bookings.nl merged with Bookings Online, founded by Cisco and by Alec Behrens, Marijn Muyser, and Bas Lemmens, previously known as Bookings.org. Booking.com was given a new name and URL, and Stef Noorden was named CEO. Bruinsma wanted to place an ad in De Telegraaf, the most widely circulated Dutch newspaper, in 1997. The ad was turned down because De Telegraaf only then accepted ads with a phone number, not a website. Expedia refused to purchase Bookings.nl in 2002.
Priceline Group (now Booking Holdings) purchased the company for $133 million in July 2005, and it later collaborated with ActiveHotels.com, a European online hotel reservation company also purchased by Priceline Group of 9 months earlier for $161 million in September 2004.
Active Hotels Limited officially has changed its name to Booking.com Limited in 2006. Booking.com and Active Hotels integrations successfully assisted the parent company in improving its financial position from a loss of $19 million in 2002 to a profit of $1.1 billion in 2011. This acquisition was dubbed "the best acquisition in Internet history" by some social media users because no other acquisition in the digital travel market had proven to be as profitable.
Darren Huston was appointed Chief Executive Officer of Booking.com by its parent company in September 2011, and also served as President and Chief Executive Officer of Booking Holdings from January 1 2014 until his resignation on April 28 2016 following the disclosure of an at-work relationship. Glenn Fogel took over as CEO after Gillian Tans resigned in 2019.
Here, you can enjoy a variety of options while also being assured of low rates. The platform will not even charge an additional booking fee, allowing you to relax and enjoy your vacation plans.
8. Agoda
Making plans for your tour can be difficult, but this site will provide you with relaxing and peaceful stays. Agoda is a hotel booking site with 163289 properties that will please you with its features. This site's ratings are based on a large number of main reviews to help you make the current best decision possible. Agoda.com, or simply Agoda, is a Singaporean online travel agency that specializes in hotels, vacation rentals, flights, and airport transfers. It is currently a main subsidiary of Booking Holdings and is owned by Agoda Company Pte. Ltd., which is headquartered in Singapore.
Bookings are made through Agoda's website and mobile app, which are available in 38 languages. Agoda lists 2.9 million of properties worldwide, including private vacation home rentals, as of June 2021. Agoda also provides hotel and property owners with iOS and Android apps. Michael Kenny and Robert Rosenstein, two school friends, co-founded Agoda in Singapore in 2005. Michael Kenny founded two other hotel booking websites and PlanetHoliday.com and PrecisionReservations.com, before combining the two and launching Agoda.com in 2005.
Booking Holdings purchased Agoda in 2007. (formerly The Priceline Group). In July 2011, Agoda launched iOS and then Android mobile apps for hotel booking after several website iterations.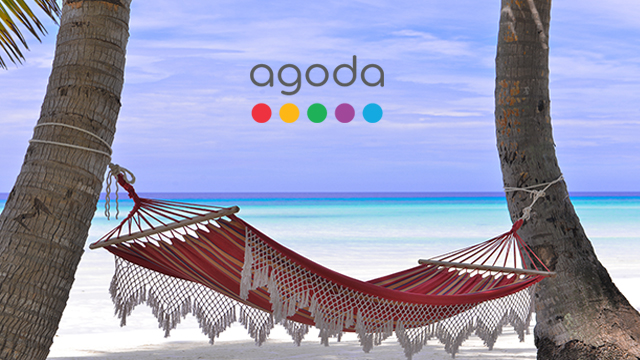 Following the acquisition of Israel-based startup Qlika by Booking Holdings in 2014, the Qlika team joined the Agoda to automate and scale its marketing systems. Following the acquisition of Qlika, Agoda's senior executives decided to expand the company's presence in the country. Soon after, a research center in Tel Aviv was established.
Booking Holdings acquired the Taipei-based startup WooMoo in May 2016. POP, a prototyping-focused mobile app, was created by the startup. Following the acquisition, the WooMoo team relocated from Taipei to Agoda's Bangkok office to work on mobile app development. That same month, Agoda reviews started showing up in Google search results.
Agoda initially refused to refund a customer who booked a non-existent hotel in 2017. The incident went on viral on social media, and Agoda eventually paid out a refund after a fraud complaint was filed with the Thai government. To appeal to millennials, Agoda began looking into non-hotel accommodations. According to research, "customers booking non-hotel accommodation are growing about 30% to 40% faster than people booking hotels." During an interview with Bloomberg, then-CEO John Brown mentioned China as a major market Agoda was looking to enter.
In 2017, the Competition and Markets Authority in the United Kingdom investigated Agoda and other hotel booking sites. Concerns about "hidden charges and pressure selling tactics and also misleading discount claims, and also the order in which results appear on site pages" prompted the investigation. In response to this investigation, Agoda agreed to alter its business practices.
In 2018, Agoda's CEO and co-founder Rob Rosenstein was appointed Chairman and a Strategic Advisor to Booking Holdings. Agoda's COO, John Wroughton Brown, was promoted to CEO, and Chief Product Officer Omri Morgenstern, who joined the main company as part of the Qlika acquisition, was named COO.
In 2017, Thailand's Tourism Minister called on Agoda and others to remove illegal and unregistered hotels. Among those who were criticized, Agoda's success was a driving factor in the Ministry of Tourism and Sports' decision to develop a competitive hotel booking website.
In 2018, Agoda agreed to remove illegal and also unregistered Taipei hotels from its listings in response to a request from the Taipei City Government. The Turkish Travel Agencies Association threatened Agoda with legal action for alleged unfair competition in violation of the country's competition law. As a result of this lawsuit, it faced a potential ban.
Due to poor security, a customer who booked through the main website had items stolen also from her hotel room in 2018. Although online travel agencies are not typically liable in main such cases, Agoda also provided a goodwill refund; however, the customer's defamatory review was also removed from the site for legal reasons. A security consultant discussed how attempting to avoid defamation charges in this manner could result in fewer negative reviews or reviews with less negativity.
Agoda claims that it will remove any profanity and discriminatory statements, plagiarism, spam, links, or offensive material from reviews, and also justifies strict moderation by stating that criticism must also be constructive and viewpoints must be "honest, but fair."
Soon after, the company announced its intention to focus more on business in Israel and Europe, specifically expanding its Tel Aviv-based data science team, increasing sales, and acquiring promising Israeli startups.
Agoda launched a brand refresh in 2019 with a new visual identity that included a streamlined logo, custom font, and also cartoon mascots called Agojis based on the logo's circles. According to the company, the changes reflect its evolution from a start-up to a global brand.
The company now employs over 4,000 people across 30 countries, with its main headquarters in Singapore and an office in Bangkok.In 2019, Agoda was chastised for difficulties in removing customers' homes from the website. Customers complained about poor customer service.
In June 2022, John Brown stepped down as CEO, and the position was filled by then-Chief Product Officer Omri Morgenstern.
The provided instant discounts are a hard-to-pass-up offer. You can also choose to stay in less crowded accommodations such as apartments and bungalows and spend quality time with new your friends and family.
9. TripAdvisor
TripAdvisor's plethora of services include a diverse social community, a hotel, flight, and restaurant booking site, and a travel recommendation system. If you want to plan your own itinerary or choose one of the displayed packages, this complete package deal website is the best option. Tripadvisor, Inc. is an American main online travel company that operates a website, mobile app, and comparison shopping website with user-generated content. It also provides online hotel reservations and transportation, lodging, travel experiences, and restaurant reservations. The company's headquarters are in Needham, Massachusetts.
The company provides all of the information you need about a location, such as directions, reviews, prices, and sightseeing spots, so you can get lost in the picturesque beauty but not the location. If you use this app while traveling to your desired destinations, you will always have a friendly trip advisor at your disposal.
Tripadvisor.com, the company's most well-known brand, had 463 million average main monthly unique visitors in 2019. The website received 90.2 million visits in December 2020, and the Tripadvisor app was ranked among the leading top 10 travel apps in more than 26 countries as of January 2022.
The website is available in 49 markets and 28 languages around the world. It includes 859 million reviews and opinions on 8.6 million establishments worldwide, including 1.4 million hotels, inns, bed and breakfasts, specialty lodging, 842,000 rental properties, 5.2 million restaurants, and then 1.2 million travel experiences.
Expedia Group, Booking Holdings, and their subsidiaries provided 33% of Tripadvisor's revenue in 2019, primarily through pay-per-click advertising.
Other websites owned by the company include Airfarewatchdog, Bokun.io, Bookingbuddy.com, Cruise Critic, Familyvacationcritic.com, FlipKey.com, Thefork.com (including Lafourchette.com, Eltenedor.com, and Iens.nl), Holidaylettings.co.uk, Holiday Watchdog, Housetrip.com, Jetsetter.com, Niumba.com, Onetime.com, Oyster.com, SeatG.
10. Yatra.com
Yatra.com is a travel search engine and also online travel agency based in India. It is headquartered in Gurugram, Haryana. It was also founded in August 2006 by Dhruv Shringi, Manish Amin, and Sabina Chopra.
It became India's second-largest online travel service in April 2012, with a 30% share of the 370 billion (US$4.6 billion) main market for online travel-related transactions. It collaborated with State Bank of India to launch a "holiday-cum-shopping card."
In collaboration with Qwikcilver, Yatra.com launched e-gift cards in November 2013.
Yatra.com appointed Vikrant Mudaliar as chief marketing officer in January 2016. He previously served as Lenskart.com's chief sales and marketing officer. In December of that year, it was listed on the NASDAQ under the current ticker symbol YTRA.
Ebix, a US-based company also planned to acquire Yatra.com in July 2019, but the deal was called off in June 2020.
Yatra.com announced an underwritten public offering of $11.5 million in June 2020 and laid off approximately 400 employees around the same time.
Yatra joined forces with Oyo Rooms, Airbnb, and EaseMyTrip to form the Confederation of Hospitality, Technology, and Tourism Industry (CHATT), an industry body for India's tourism sector, in June 2021.
Benefits-
Improves the Customer Reservation Experience
Hotel apps have simplified and improved the experience of pre-reserving hotel rooms. Gone are the days when customers would arrive at a hotel and then search for rooms based on their needs and budget. Many times, he had to return empty-handed because the rooms were mostly full, especially during peak seasons.
However, when they download the apps, they have complete information about the accommodation and other amenities. They can book the room with a single click of their finger. It also saves a significant amount of time.
2. It aids in the tracking of more customers
You can get close to your guests when you have the mobile application at your disposal. It aids in the gathering of vital information and data about your customers. Furthermore, you can understand their behavioral traits, which will aid you in developing and implementing business plans.
You would understand how satisfied they were with their stay and what needs to be improved. You can also develop marketing strategies and pricing policies to stay afloat in business.
Aids in the marketing of your hotel
One aspect that has become necessary to compete in this industry is hotel marketing. You must create and maintain brand awareness for your hotel in order to promote it. When N options are available, you have to be on your toes because there is no room for error.
Possibilities for Providing Superior Services
Only by providing best-in-class services at reasonable prices can you retain your clients. Now, hotel apps can assist in achieving that goal. You can continue to inform users about new services you've launched and how you're improving in other areas. This can include making the booking process more efficient, providing discounts, complimentary breakfasts, etc.
Establishing Personal Level Communication
Establishing a personal communication level is one of the features you can include in your hotel mobile app. You can hire customer service representatives to answer travellers' questions and recommend the best plans.
6. The Language Adoption Center
The travel and tourism industry has grown into a massive arena. Domestic as well as international tourists are included. When traveling abroad or to another state, most travelers face language barriers.
So, in order to address that issue, you can include a language adoption program in which he can receive all important information in his native language. This will increase traffic to your app and positively impact the audience.
7. Providing Tour Guidance Services
When a tourist visits a new location, he wants to know about everything, including the best tourist attractions, restaurants, and shopping areas. Instead of approaching a local guide, the customer can obtain this information directly from your app. You can also include a map to help them find their way.
Obtaining Customer Feedback and Reviews
It is critical to obtain customer feedback at the end of the day and ask them whether they are satisfied with your services and their stay at the hotel.
Based on these reviews and feedback, you can predict how well your business will fare in the future. If you notice that your reviews could be more positive, you can take the necessary steps to correct what went wrong.
Using the Competition to Your Advantage
Although mobile apps are common these days, hotel apps are still a relatively new concept in this sector, with few players entering the fray. So, this is one advantageous situation in which you can fully capitalize to gain the best in your favour. The customer demand is high, and if you meet it, you will be victorious.
Conclusion
Given that the hospitality and hotel industries are posing new challenges for owners, hotel mobile apps will provide you with the best opportunities to connect with tourists staying in your hotel. You can communicate with them directly and provide all relevant information in one location.