Trends
According To The Govt. Social Media Has A Greater Than Ever Chance Of Being Used To Spread Terror.
According to the Govt. social media has a greater than ever chance of being used to spread terror.
Using social media to spread terror is now more likely than ever, according to government union minister Nityanand Rai. Law enforcement organizations closely monitor actions on social media platforms and take appropriate action by the law, he said. In India, Rai continued, most of the funding for terrorism comes from outside the country.
The use of social media by terrorists has become one of the most worrisome global issues. Interaction between domestic terrorist organizations and international terrorist organizations is a major factor in the situation's escalation.
As it is a less expensive, simpler, quicker, and more effective way of communication, terrorist organizations use social media platforms for recruitment, training, and communicating with their fans, followers, and contributors. Using social media channels, members of terrorist organizations are disseminating their ideologies, propaganda, and operations not just to South Asia but also to the rest of the world.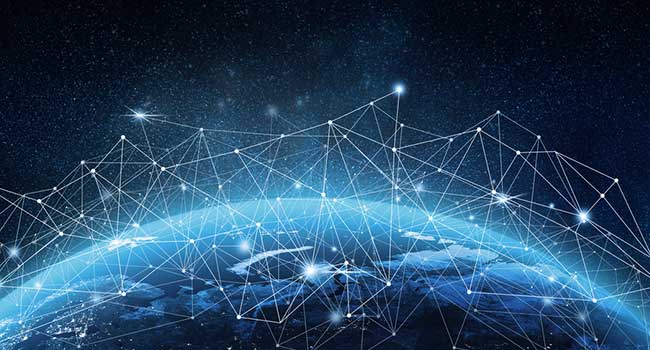 Cyberspace is wholly virtual, without boundaries, and unnamed, according to Nityanand Rai.
In response to a query, he wrote: With the possibility for instant communication, borderless cyberspace, and anonymity, the threat to the sovereignty and integrity of the nation posed by the usage of social media is stronger than ever.
To radicalize people and spread terrorism in India, according to the state minister for the home, some adversarial foreign organizations and international terrorist groups have been using social media, the internet, and other platforms.
Law enforcement agencies closely monitor activity on social media platforms and take appropriate action by the law. In the interest of India's sovereignty and integrity, he added, the government also disables illegal and harmful online content, including social media accounts, under Section 69A of the Information Technology Act 2000.
The Information Technology Act, 2000's Section 66F was added to the National Investigation Agency (NIA) Act 2008's Schedule in 2019, claims Rai. This was carried out to facilitate the effective and prompt detection of cyberterrorism-related offenses and their investigation and prosecution.
To promote their ideologies throughout the world away from the actual battlefield, terrorist organizations are building a virtual one in cyberspace. The number of terrorist organizations using social media has considerably increased, becoming a crucial method of reaching out to, recruiting from, and conducting business with the members and supporters of these terror organizations around the globe.
This has led to the threat to the peace and security of the entire world coming from more organized and dangerous terror groups. The staggering number of recent terrorist attacks serves as a sign of the dangers that terrorism may provide in the future.
Global terrorists have a platform thanks to social media to reach as many people as they can all at once with their message. The platform is so large that it can instantly reach billions of people and aids terrorists in influencing impressionable minds in favor of terrorism by inspiring them based on religion, caste, creed, color, and even economic circumstances. The various international terrorist organizations regularly release a large number of cassettes documenting acts of violence and terrorism.
Many terrorist leaders even publish movies in which they attempt to spread their ideology by giving innocent people an inaccurate interpretation of the teachings of their religious leader and the sacred books of other religions. The disclosure of the Osama bin Laden audio and video tapes is one prominent illustration of the interaction between terror organizations and the media. Direct deliveries of these tapes were made to well-known Arabic television networks including Al-Jazeera.
India raised concerns about the potential for non-state actors to abuse emerging technologies like encrypted texting and virtual currency, and its minister for external affairs, S. Jaishankar, called for more concerted international action to stop terrorists from using them.
Jaishankar claimed in his keynote address at a special UN Security Council Counter-Terrorism Committee (CTC) meeting that India sponsored. Preventing terrorist use of ICT, the internet, and social media was one of the meeting's key concerns, along with the risks connected with emerging payment technologies and terrorist use of unmanned aircraft systems (UASs).
He stated that terrorist organizations, their "ideological fellow-travelers," and "lone wolf" terrorists had enhanced their capabilities by having access to cutting-edge technologies.
According to Dinkar Gupta, director-general of the National Investigation Agency (NIA), there has been a "great reduction" in terrorism throughout all "theatres of struggle," including Punjab, the northeast, and places afflicted by left-wing extremism.
He stated that to combat the threat of international terrorism and its financing, the nation must develop its frameworks, methods, and infrastructure.
In response to a query on the inclusion of social media platform regulation on the conference's agenda, Gupta stated that social media platforms are used to raise funding or as venues for crowdfunding.
"This type of behavior is supported by evidence. Because these platforms are being utilized to raise money for terrorist activities, this is a problem that requires discussion, he said.
The Director-General stated that discussing how to finance terrorism, whether it be through established methods like hawala, wire transfers, cash couriers, or emerging ones, was crucial.
edited and proofread by nikita sharma