Trends
Europe's medication shortages: What we know about amoxicillin and paracetamol shortages
A crucial antibiotic is running out in pharmacies throughout the UK and France as physicians report a post-pandemic rise in winter diseases, including strep throat. The scarcity of amoxicillin in Britain has been dubbed "extremely alarming" by the Association of Independent Multiple Pharmacies due to an increase in deadly Strep A infections, which have already claimed the lives of nine youngsters.
Health professionals are also expressing concern about probable shortages in Canada, the United States, and other European nations, including Italy. The French government has recognized that paracetamol and amoxicillin supplies were both low, but that patients were still able to find the medications they were prescribed.
What is the root of the drug shortages?
Although the condition is not new, it has gotten worse as a result of the COVID-19 outbreak and the Ukraine war. According to Ilaria Passarani, secretary general of the Pharmaceutical Group of the European Union (PGEU), which advocates for community pharmacists, "the situation has been terrible over the years in all nations and impacted all sorts of drugs."
She told Next, "For the past seven, eight years, we have seen the problem grow," and she said that both more basic and more contextual factors contributed to this development. The primary cause is the globalization of drug manufacture, which has resulted in the division of the various phases of pharmaceutical production across several locations worldwide. Between 60% and 80% of the world's active pharmaceutical ingredients are thought to be produced in China and India. There are dangers associated with this market concentration.
According to Passarani, "if there is an issue with a certain producer, then you have a scarcity worldwide." When a product is no longer lucrative enough to produce, a manufacturer may also decide to discontinue doing so, leaving customers with few other options. And every flaw in the supply chain has the potential to interrupt operations. In 2019, 14 prescription medications for mental health were in low supply due to Brexit, according to an exclusive Vice report.
These days, more things are adding to the backlog. Like many other industries, the pharmaceutical business has been hard-hit by soaring prices since the war in Ukraine. The battle has increased the price of energy and raw materials for industries. Last but not least, additional illnesses that had faded into obscurity due to lockdown limitations are now resurfacing even while COVID-19 endures. In reality, this is how French officials have justified the decreasing amoxicillin supply. According to them, a significant upswing in demand caught producers off guard.
Therefore, the issue we have with medication is similar to one we could have with microchips, which is hurting other economic sectors, according to Passarani. But medications are different from other goods, and a shortage might endanger patient safety. In the UK, pharmacists are raising concerns about amoxicillin, one of the medicines most frequently given to kids, especially for the widespread strep A infections that are presently on the rise.
Throughout the summer in the UK, aripiprazole, a drug prescribed for a number of mental diseases including schizophrenia, bipolar disorder, and severe autism, was also hard to come by. The government of France has instructed pharmacists to only provide two boxes of paracetamol to each patient since the drug is so dangerous. Furthermore, there have been reports of shortages for a number of diabetes drugs. In the US, it is difficult for patients with attention deficit hyperactivity disorder (ADHD) to obtain Adderall. Among the contributing problems are regulations, over prescribing, supply bottlenecks, and high demand. More than 180 products were "in short supply" in Ireland in September, according to Medicines for Ireland.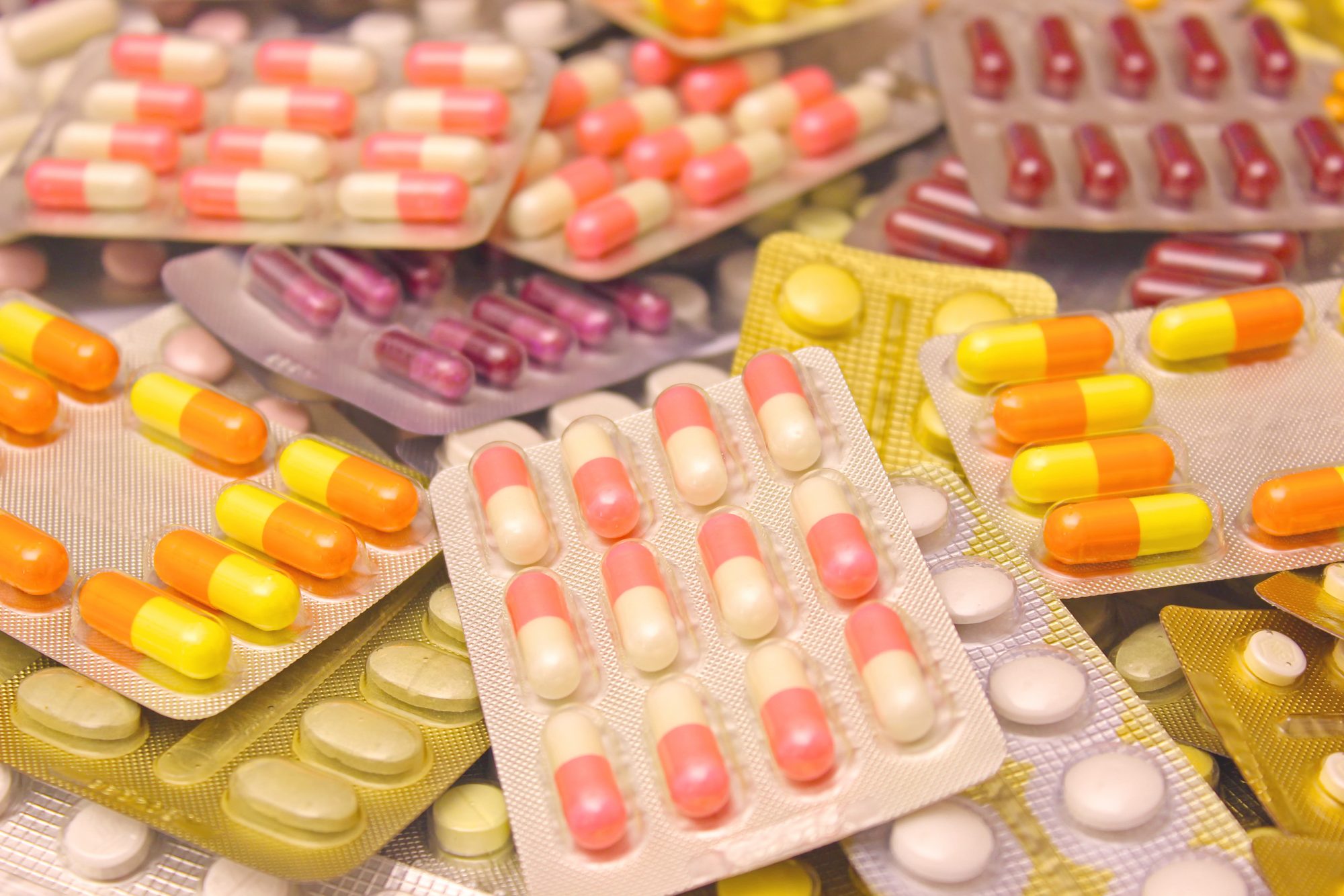 In other nations, measures like permitting generic drugs to be substituted are already in place. Additionally, some nations, like France, have laws requiring manufacturers to keep minimum safety stockpiles of a specified range of medications. The European Medicines Agency (EMA) established a steering committee in March 2022 to address supply issues. Better cooperation and communication among the many industry actors are the goals of the organization.
Representatives of patients and health professionals are looking for further action as part of the new legislation being negotiated in Brussels right now. By the end of this year, the European Commission's proposal is anticipated. "Additionally, we need answers that can be put into practice immediately on a national basis." "Without having to wait for the lengthy, years-long change in EU law, something may be done by extending the role of pharmacists," Passarani stated. She used the COVID-19 epidemic as an example of how pharmacies in certain nations were able to swap medications that were in low supply without the patient having to return to the doctor and get a new prescription.
However, detractors claim that such actions do not address the underlying issues. There are mounting calls for moving medication production back to Europe from government officials to experts. According to François Braun, France's health minister, the French government has already taken financial measures to "repatriate all these enterprises that create important medications."
The lobby for the pharmaceutical sector has shown a willingness to move some production back to Europe, although it has been noted that red tape can be a barrier. Additionally, it claims that given the low sales prices it sets for reimbursable medications, France's healthcare system provides little incentive to do so.
Amid the energy crisis, European pharmaceutical companies may discontinue making several generic medications.
Due to rising power prices, European pharmaceutical manufacturers have issued a warning that they may discontinue producing some affordable generic medications. They are also pushing for changes to the prices of these medications. This week, the lobbying organization Medicines for Europe, which works on behalf of corporations including Teva, Novartis' Sandoz division, and Fresenius SE's Kabi division, wrote an open letter to the energy and health ministers of EU member states.
A tax on fossil fuel corporations' windfall profits and a ceiling on gasoline prices are on the table when the EU's 27 energy ministers gather on Friday to try to reach an agreement on solutions to the continent's energy problem. The Commission, to whom the letter was also addressed, stated that it would respond "in due time." According to the letter, raw material costs have increased by 50% to 160%, while electricity rates have increased 10 times for several medication manufacturers in Europe.
The authors recommended that the pharmaceutical business be exempted from EU efforts to cut power usage and let the off-patent pharmaceuticals sector participate in flexible state assistance regulations intended to help the economy. According to Medicines for Europe, generics organizations in member states are also requesting additional latitude from national health authorities regarding medical costs.
Elisabeth Stampa, CEO of Medichem SA, a manufacturer of generic medications and pharmaceutical chemicals situated close to Barcelona in Spain, said, "We may cancel perhaps three, perhaps five items owing to the direct and indirect impact of increased energy costs." Adrian Van Den Hoven, director general of Medicines for Europe, told Reuters that increased energy costs were having a significant negative impact on the generic industry, which is already under pressure to maintain low pricing.
According to him, this makes the market more susceptible to supply disruptions and shortages. "In the fixed price structure that we have in Europe, higher energy prices consume all of the margins of many producers of important drugs." The price structure is the main problem. Off-patent medications are often offered by inexpensive pharmaceutical companies at pricing established by insurance industry groups or national health organizations, which frequently also reduce costs.
According to the lobbying organization, just 29% of the region's prescription expenses in Europe are made up of generic medications, which account for around 70% of all medications prescribed. Many of these medications are used to treat critical disorders like cancer or infections. The recent attempt to increase medication manufacturing in Europe after the COVID-19 epidemic revealed the region's reliance on distant suppliers and caused the collapse of some supply routes to run the danger of being undermined by the rise in energy costs. Logistics and the supply of raw materials have been hampered by Chinese lockdowns and the conflict in Ukraine.
The production of medicines uses a lot of energy.
The necessity to heat and chill standard infusions for hospitals makes them some of the medications with the highest energy requirements. According to van den Hoven, the fermentation process that produces both therapeutic hormones and frequently used antibiotics follows a similar pattern. According to Medichem's Stampa, the consequences of pricey energy include everything from higher shipping costs to trash disposal companies costing 30% more.
She wouldn't specify the medications that would be impacted, but she did say that if a product is phased out, clients will have six to twelve months to locate a replacement source. The privately held company generated €110 million in revenue last year by selling off-patent goods to generic drug producers like Teva and Viatris, including antibiotic drips, blood thinners, and schizophrenia medications.
Stampa said that health organizations in Europe, where some off-patent prescription eye drops are paid for less than the price of a pack of gum, could afford the fix of indexing medicine pricing to take production costs into account. Energy prices are seven times greater than they were a year ago, according to Marcello Cattani, president of the Italian Pharmaceutical Industry Association, and the US dollar, which is often used to pay for foreign chemicals, is depreciating against the euro.
edited and proofread by nikita sharma