Trends
American Giant Google loses appeal over EU Antitrust suit; ordered to pay €4.1 billion
Last Wednesday, American tech giant Google's appeal against an antitrust fine levied by regulators in the European Union was rejected by the EU's General Court in Luxembourg. 
The appeal was an effort on Google's part to fight allegations concerning abuse of its dominance in digital advertising and smartphones. 
The charges against Google
Back in July of 2018, the American tech giant was slapped with a $4.32 billion antitrust charge over its abuse of the dominance of its mobile operating system, Android in order to force smartphone manufacturers to bundle Google's own apps and services with their phones. The company has been baking their search engine, web browser (Chrome), and other in-house apps and services, thus actively committing anti-competitive practices, taking advantage of Android's market dominance.
As part of a licensing deal, the company would allow manufacturers to offer Play store services, on condition that the same devices are sold with Search and Chrome browser pre-installed. Google has also reportedly barred phone manufacturers from running modified versions of Android on their devices and has been caught "making payments to large manufacturers and telecom operators" in order to bundle Google search and apps on their smartphones.
The European Union's competition chief, Margrethe Vestager had accused Google of enacting illegal prohibitions on Android device makers and telecom companies to further its dominance of its search engine.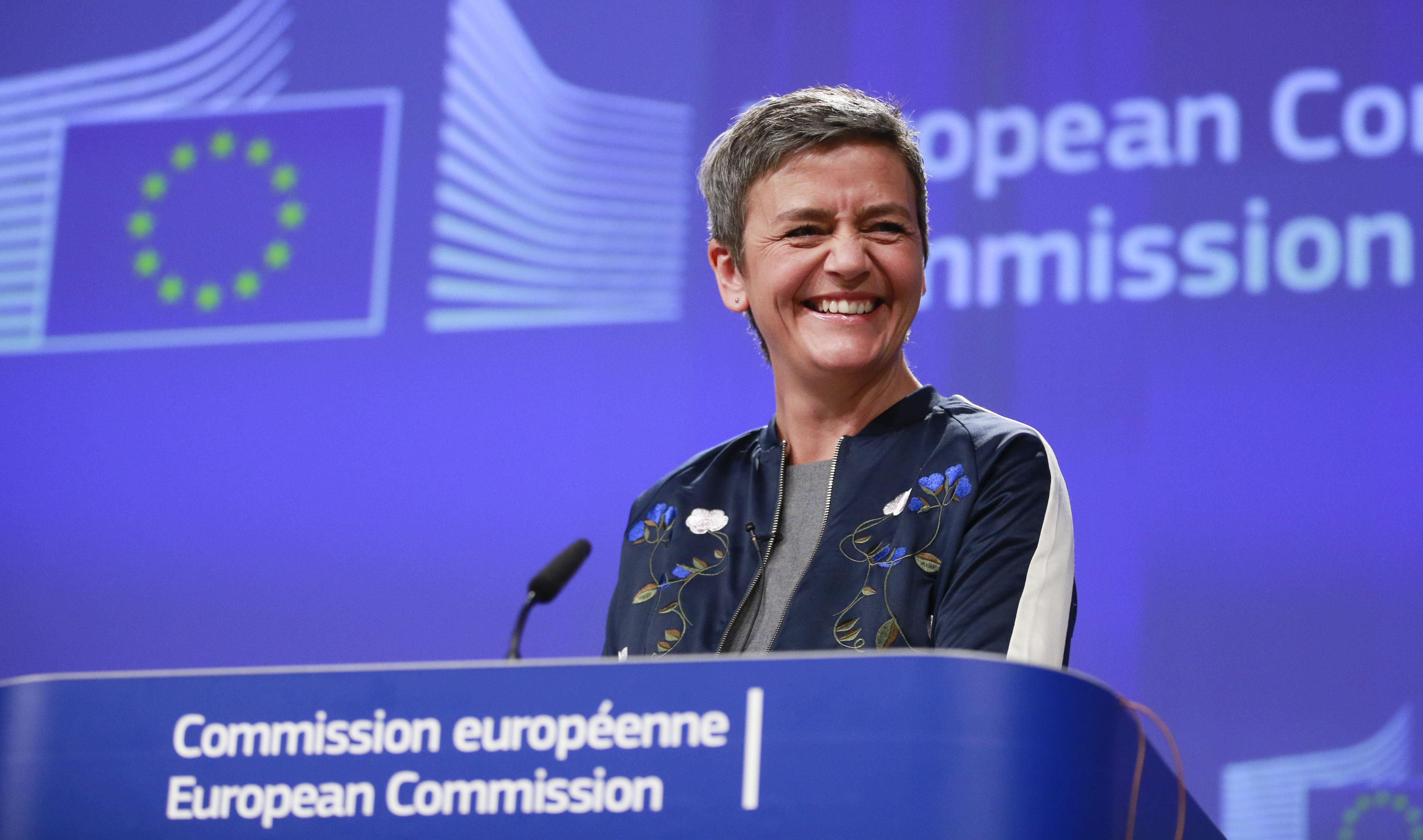 The fine remains the largest ever handed out by the European Union, dwarfing the previous record of $2.7 billion from the EU which was also handed to Google over manipulated search results, which is still in appeal and is expected to be prolonged over years.
Last Wednesday, the General Court in Luxembourg cemented the Commission's statement by upholding the initial ruling, albeit reducing the fine by 5% down to $4.12 billion, citing that the court accounted for different criteria from what the Commission had initially determined.
In an official statement, the company stated that the result of the appeal was disappointing and that they had expected the court to annul the decision completely. The American giant is expected to appeal the ruling once again in the EU's highest court, the Court of Justice in Luxembourg. 
The tech giant had previously been fined three time over a period of just three years for anti-competitive behavior, in 2017 for $2.8 billion over abusing their search engine dominance to promote their own shopping services over competitors, and in 2019 for $1.7 billion over blocking competitors in the online advertising market.
The company had stopped illegal payments to manufacturers back in 2014 when the EU first started investigating these claims. The EU has also demanded that Google ends its anti-competitive practices within 90 days, in reference to the recent appeal. So, by this ruling, the American tech giant will have to stop forcing manufacturers to bundle their apps and search with their OS. The company has already implemented the requirements to some degree in the EU, offering a 'choice' screen during setup in which the user can select their default search engine.
This landmark ruling comes at a time where confidence in anti-competition committees worldwide is in a slump, with setbacks in previous charges against companies of the likes of Intel and Qualcomm delaying any meaningful change within the industry. 
The move comes as a boost to EU antitrust chief Margrethe Vestager, who is widely regarded as the 'policewoman' of Silicon Valley. She has led large-scale crackdowns on Big Tech in the European Union, making an example for US and other regulators across the globe.
She is currently also investigating Google's digital advertising business, Jedi Blue deal with Facebook parent company Meta, Apple's App Store rules, Amazon's online selling and market practices, and Meta's marketplace.
edited and proofread by nikita sharma