Workers travelling in labour special trains had to pay the fare of the ticket from their own pockets. After Bihar, stories of Jharkand labourers facing this has come out.
Two trains carrying labourers from Kerala reached Jharkhand on Monday afternoon. The workers traveling in these trains say that they paid their own fare.
One such train came to Hatia in Jharkhand from Bangalore on Monday night.
Interview of two labourers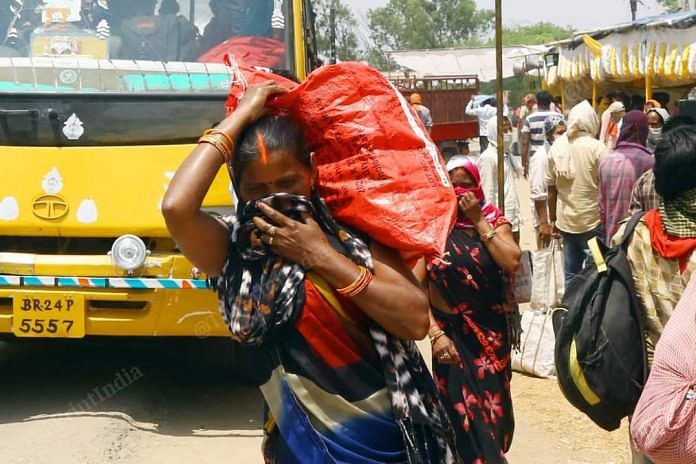 Sanjeev Kumar Singh, a laborer who came to Jharkhand from Thiruvananthapuram, is a native of Rajmahal area of ​​Sahibganj district of Jharkhand. He said that he had to pay Rs 875 in lieu of the ticket. This journey was conducted in non-AC coaches. On the way, they were also given food packets and water bottles. Another passenger, Mitai Ghosh said that after reaching the station, railway officials gave them a ticket with Rs 875. His village is in Udhav in Sahibganj district. Many of the labourers showed signs of relief that they have finally returned home. Most of them said they won't go back again but are baffled as to what they will do instead.
These workers have been stranded in the towns and cities in which they were working with over a month now with no source of income. They had struggled to make their two ends meet. After countless day in misery, poverty and unemployment, homecoming was a joyful thing for them.
Free ride for labourers from Telangana to Hatai as a tribute to them on the occasion of worker's day
However, on the occasion of Workers' Day, rental money was not taken from the workers who came from Lingampalli in Telangana to Hatia in Jharkhand. The passengers of trains coming from Rajasthan's Kota to Hatia and Dhanbad of Jharkhand did not even have to pay. The Jharkhand government claimed that the payment of the fares was done in advance.
During the lockdown, no information has been made public about the payment of the first train from Lingampalli on 1 May. However, the government is repeatedly repeating the matter of not taking fare from the workers. 
What Ramgarh MLA  said :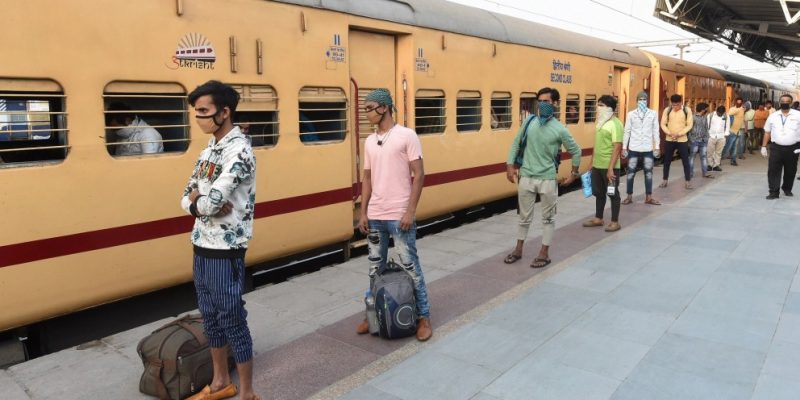 Ramgarg MLA Mamta Devi said, "Our Chief Minister started calling back the stranded people of Jharkhand since the Labour Day on May 1. All migrants were called back, free of cost. We are sending them to their respective districts."
Chief Minister Hemant Soren had tweeted on Thursday that he had a conversation with the Union Railway Minister Piyush Goyal to help Jharkhand bring back stranded migrant labourers to their homes via railways.