Trends
Byju's debt forced the parents into debt.
Byju's, India's most valued company and a household name, is facing a slew of accusations on social media platforms and consumer websites from consumers who claim they were abused and duped, jeopardizing their finances and futures. Twenty-two of Byju's clients, many of whom came from low-income households, told Context how salesmen had aggressively pursued them, some of whom had been forced to pay for courses or had been duped into taking out loans before being left out of pocket. 
Most of the complaints came from parents who said that Byju's personnel invaded their privacy by ambushing them in public, putting pressure on them at home, or covertly gathering their data to further their goal of giving their kids the finest education possible.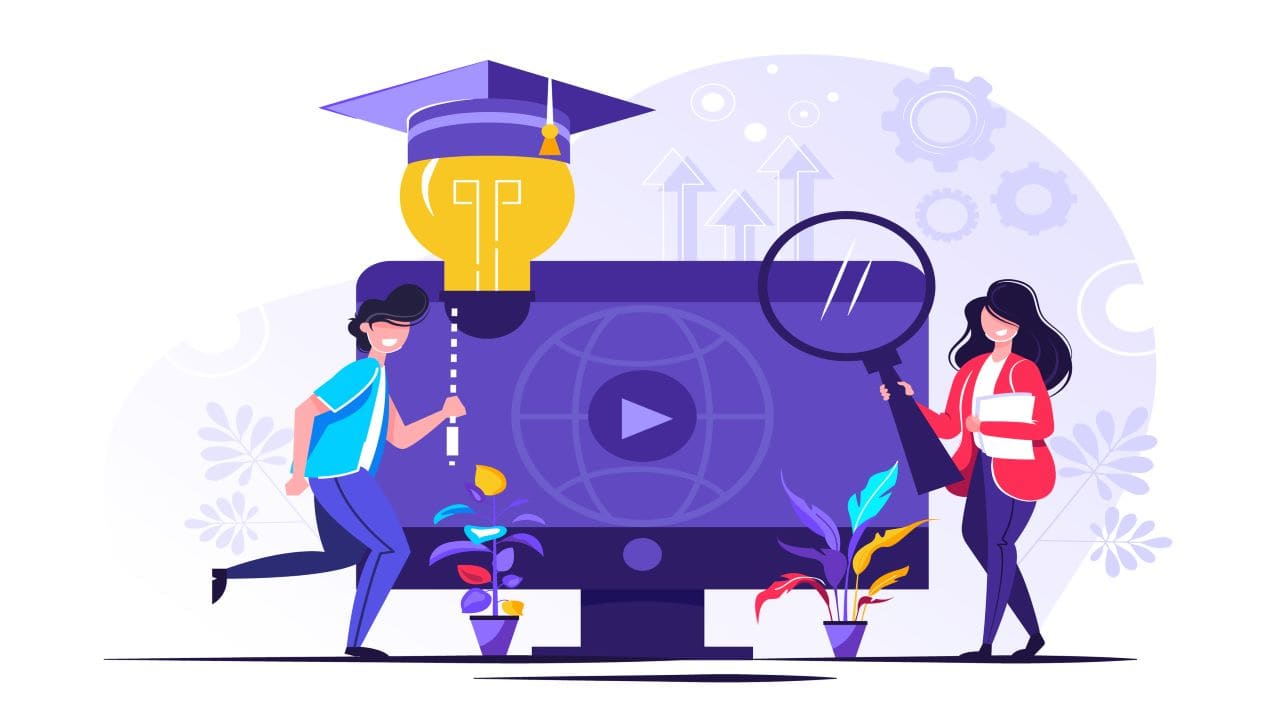 One September evening, Rakesh Kumar, a carpenter, and father of three, was playing with his daughter at a park in northern India when two well-groomed salespeople approached him.   The guys introduced themselves as representatives of Byju's, an Indian online learning platform, and offered Kumar's 11-year-old daughter a 36,000-rupiah ($435) tuition course, claiming it would be her key to success.   Initially fascinated, Kumar let the guys inside his house where they interrogated his daughter for two hours, declared her to be "weak" in the classroom, and urged him to purchase the course. 
He first declined, since the price seemed prohibitive given his monthly wage of roughly 20,000 rupees from working in a woodshop. The 41-year-old man spoke at his place of employment in the city of Faridabad, which is located outside of Delhi. "But then they said things like, "Your daughter will end up poor like you" and "You should be embarrassed for attempting to block her from excelling in life," he recalled.  He said that he had borrowed money from his brother-in-law in October and was unsure of when or how he would be able to pay him back. "We are in a financial disaster," he stated. Numerous Indian customers have posted similar complaints online; thus, Kumar's experience with Bjyu's is not unusual.
According to Kumar, he believed he was merely applying for Byju's course and not a loan. The next day, he declared, "I changed my mind.I turned into conscious that I lacked that sum of money. I'm only a laborer, and I have to provide for four people at home. To receive my refund, I called the salespeople. However, they vanished. Since the beginning of October, 4,000 rupees have been automatically taken out of Kumar's bank account each month to pay Byju. He has attempted to cancel his course by visiting Byju's center a dozen times, but he claims that despite being informed by many personnel that the cancellation procedure was in progress, he is still being charged. 
Despite a police report being made against Byju, according to Kumar, no action has been taken. He remarked, "It's simply loss after loss with no assistance in sight. Requests for comment on Byju's situation received no response from him. Employees at Byju's, consumer rights specialists, business observers, and advocates for digital rights claim that Kumar's experience shows an unethical business strategy that preys on weak individuals. 
Customers claimed that Byju's frequently disregarded complaints and demands for refunds, leaving them with few options. In addition, we spoke with 26 of Byju's employees (18 current and 8 former), who spoke about the harsh working conditions they endured while being actively pushed to profile and deceive clients to fulfill rigorous sales goals. Byju's denied any wrongdoing and said that company procedures were "centered around client respect and happiness" in response to a series of inquiries from Context via email. "Our earnings representatives and supervisors have in no manner been directed or given incentivesto are looking for customers who're unwilling or not able to pay for our products.  "In all of our sales, we adhere to the highest ethical standards," stated a spokeswoman.
Concerning the complaints from employees, the spokesman said that the "healthiest and most inviting" environment could be found in corporate India and that those who talked to Context constituted an "infinitesimal proportion" of its approximately 50,000 employees. One of Bjyu's salespeople informed Kumar that he could return his 7,000 rupee down payment during the 15-day trial period. He was unaware that the second salesman had taken his phone and identification documents to sign him up for a loan without his permission until he began receiving text messages from a third-party finance company reminding him of an imminent monthly payment. 
Experts caution that those targeted are less likely to grasp the potential consequences of Byju's products or be aware of their rights or available channels for recourse because they are frequently from underprivileged backgrounds, have little education, and lack tech-savvy skills.   In response to mounting criticism of Bjyu's and its competitors, calls have grown for both more investor due diligence and adequate government oversight of the industry, which is not currently subject to any laws or policies. 
While the education minister has stated that a strategy to govern the industry is in the works, Ashok R. Patil, head of consumer law and practice at the Consumer Affairs Ministry, told Context that the department has been looking into complaints against edtech companies. The Education Ministry has admonished edtech companies to operate transparently and cautioned customers to be wary of promises made and services offered by these companies, such as being "lured" into choosing auto-debit payments for some courses.   Customers' allegations of mis-spelling and fraudulent advertising, among other issues, were vehemently denied by Byju in a statement to Context.
An investor-commissioned audit conducted most recently by the international consulting firm Bain & Company revealed that Byju did not missell "at all," according to the company's spokesman, who also claimed that every transaction was checked by an internal audit team. The official said that Byju's has more than 7.5 million paying customers and that, out of the more than 150,000 goods they sell each month, they only receive approximately 1,500 requests for refunds, which are granted without delay if made during the trial period.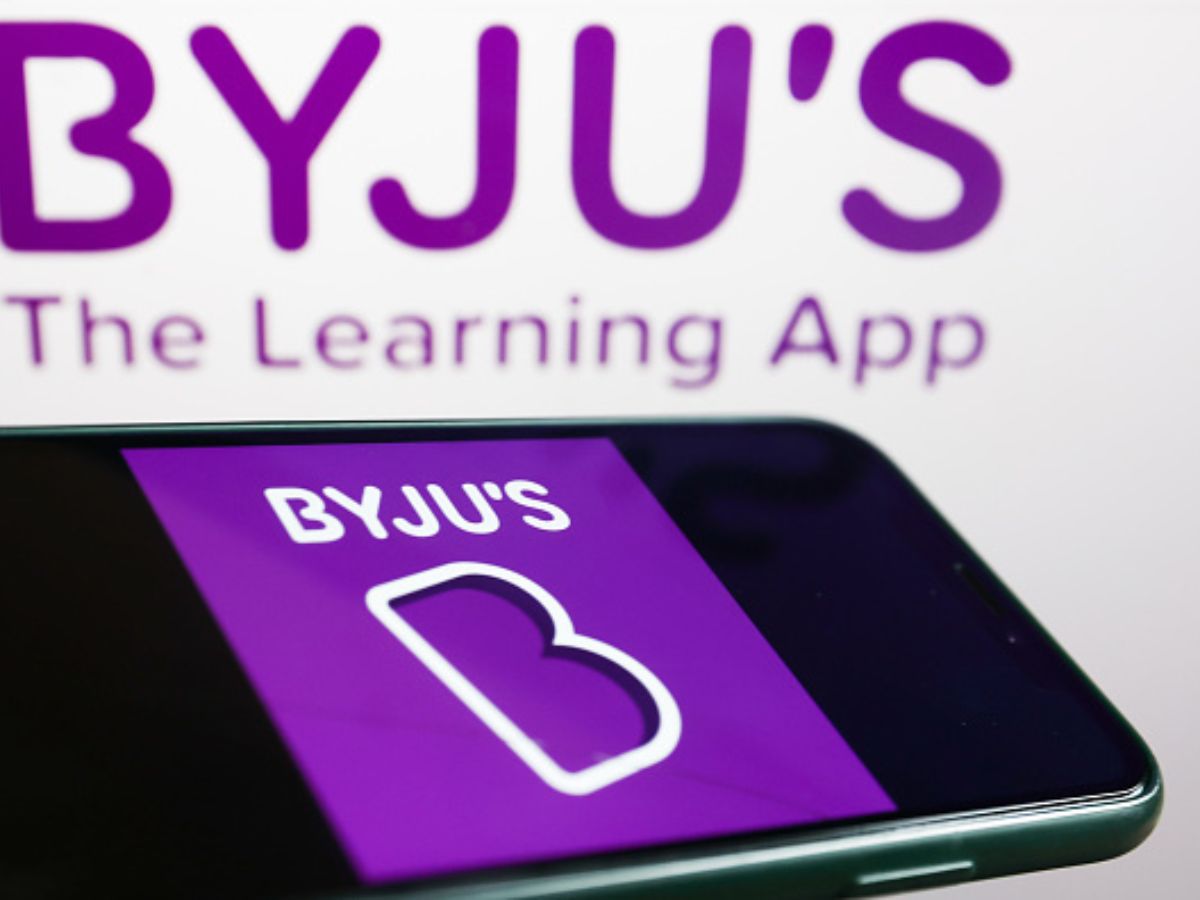 The COVID-19 pandemic proved advantageous for Bengaluru-based Byju's, which was founded in 2011 and released its now-ubiquitous learning app in 2015 as schools closed and students turned to online learning, encouraging it to go on a buying spree of smaller businesses and attract significant investments from around the world.   But as kids returned to school and the world economy deteriorated, the event's popularity started to fade. Byju's recorded a loss of 45.64 billion rupees ($550.5 million) in September for the 2021 fiscal year, while revenue dropped by 3%. Byju was last valued at $22 billion.
Bjyu's is increasingly coming under fire from parents as it faces losses. Numerous customers shared their experiences calling Byju's customer service to cancel their membership during the trial period, only to discover later that their requests had never been processed and that the refund eligibility period had now ended.   An independent website called Consumer Complaints. lists 3,759 complaints made against Byju, 1,397 of which have been settled and 2,362 of which have not. These complaints include long wait times for cancellations, difficulties getting refunds, and pushy marketing techniques.
Less than 350 complaints are listed against each of the other big edtech companies on the platform, including Simplilearn, Vedantu, Unacademy, and the now-bankrupt Lido Learning, in contrast.   Customers like Kumar are left with nowhere to turn since they are unaware of or lack access to social media platforms and complaint-resolution websites where they may vent their complaints.   Shaba Sheikh said that after enrolling her kid in Lido Learning's programs in December of last year on a one-year payment plan, she had lost more than 30,000 rupees. Sheikh admitted to being worried over the phone from Mumbai.
Even though the business shut down earlier this year due to a severe financial shortage, Sheikh said that every month, roughly 2,100 rupees are automatically deducted from her bank account, and she had no means to stop it until the final installment was taken this month.   Sheikh claimed that after pleading with her bank to halt the monthly withdrawals, she was informed that only the business had the authority to do so. According to the mother of three, whose husband earned approximately 20,000 rupees a month operating a cab, "We quit eating meat to cut down on our expenditures.
The edtech industry, which is governed by several laws and regulations, including the IT law and national e-commerce standards, has been under increased pressure from legislators, digital rights activists, and academics.   According to these supporters and detractors, the lack of a formal edtech strategy essentially permits companies to operate with impunity. According to politician Karti Chidambaram, who brought up the subject in parliament, "(Edtechs) have been preying on people with highly predatory techniques… abusing the mindset of Indian parents and the gaps in our education system.
There has not yet been "any form of official interference," according to Chidambaram, who added that "they have done utterly buccaneering business here. However, India's Education Minister, Dharmendra Pradhan, stated in January that he was in discussions with the IT and law ministries on a shared strategy to govern the sector because he was worried about edtech businesses abusing students through loan-based courses.  The India Edtech Consortium, a self-regulatory organization, was soon established by all of the main edtech companies in the nation (IEC).
The organization provides information about its code of conduct, which includes ethical sales practices and open and honest disclosure of policies about loans, financing, and refunds, on its website and enables customers to register complaints.  Repeated requests for feedback from the IEC about the volume and kinds of complaints received and addressed went unanswered. The Consumer Affairs Ministry sent a warning to the IEC in July about dishonest business activities, such as deceptive advertising and phony reviews.
For the time being, social media seems to be the greatest—or only—option for irate customers who are anxious to get their money back. Ranjana Sharma claimed that Byju's "defrauded" her and that she was due a refund of more than 60,000 rupees. She said that the company contacted her after she complained on Twitter and refunded her money. She said over the phone from the northern city of Amritsar that "they mentally tormented me. In addition to degrading and shaming us, they secretly enrolled me in a loan program and registered two fictitious students under my name.
Sharma said, "I wrote to the government, the central bank, and the police. I did everything, but in the end, I went on Twitter. The only helpful thing was that. Requests for feedback on Byju's situation were not met with a response. Concerns regarding data privacy and the potential for edtech businesses' applications to profile children for profit, such as through highly tailored material and advertisements, have also been voiced by consumers and advocates for digital rights.
In August, Moushumi Das received a call from Byju's salesperson. She was surprised to learn how much the salesman already knew about her kid, including his name, grade, and school. "I was terrified. I had the impression that someone had been stalking him. I continued trying to inquire how this person (Byju) knew all of this, but he kept hanging up. She stated over the phone that she was calling from Kolkata, an eastern metropolis. According to a Human Rights Watch (HRW) report released in May, several government-endorsed edtech apps—including those used in India—threaten children's privacy by collecting their data.  The organization did not consider Byju's as one of the apps.
Numerous parents, including Sheikh and Sharma, claimed that businesses like Byju's frequently collaborated with nearby schools to offer tutoring services, requiring students to fill out forms with a variety of details, including mobile numbers, emails, and addresses, which were then used by them to make marketing calls.  The context informed several Byju staff members that the firm has access to details including the type of phone model being used, a child's name, age, and grade, among other things, to target prospective leads and hone pitches.
On the condition of anonymity to safeguard his employment, a Byju salesman stated, "We know practically everything before we call you. The firm "does not monitor or keep any data without specifically seeking permission from its users," the Byju spokesman responded to Context. There are minimal protections and no remedy if individuals' digital rights are abused in India since there is no data protection law, according to tech policy experts like Nivedita Krishna of the Bengaluru-based Wadhwani Foundation.
"We urgently need a data protection or data privacy law that gives the typical Indian citizen adequate and greater comfort," said Krishna. "When we achieve that, indirectly, we will also address children's internet safety," Kumar claimed that right now, just getting by is his only priority. To halt further withdrawals by Byju, he cancelled his bank account. To make up for his losses, he also added freelance carpenter work in adjacent flats to his normal employment. "Whatever I can, I'll do for my kids. "I want them to go to school, earn degrees, and work in offices with appropriate air conditioning," Kumar, who left school at the age of 11, said.
edited and proofread by nikita sharma