Trends
China Battles Protests Amid Rise in Number Of Covid Cases and A Battered Chinese Economy Likely To See A Dip Of 40% In GDP
China's economy cannot risk more zero-covid, but ending the policy in the present could unleash chaos.
Covid -19 has come to haunt China again; for the fifth straight daily record, China reported 40,347 new C Covid-19 infections on November 27, of which 3,822 were symptomatic, and 36,525 were asymptomatic.
China recorded the highest number of Covid -19 cases on Thursday since the pandemic began; Beijing and the southern manufacturing hub, Guangzhou, have come under the pressure of the government's "zero- COVID" strategy.
The record number of cases reported on Thursday – 31,444- surpassed the previous peak in April when Shanghai was put under a harsh two-month lockdown.
The latest Covid -19 outbreak has seen simultaneous outbreaks across the country, with significant rises in the number of cases in Guangzhou, Chongqing in the southwest, Zhengzhou in central Henan province, and Beijing in the north.
While Chongqing and Zhengzhou are key manufacturing centres for electronics, the latter has the world's giant iPhone assembly plant, operated by Taiwanese firm Foxconn.
Foxconn has seen recent unrest amid clashes between workers and police. Zhengzhou, starting Friday, has announced a lockdown of the city.
The rise in the number of Covid cases has resulted in the closure of most offices, schools, public parks and shopping malls, giving the entire of Beijing a deserted look. 
Covid Battering Chinese Authorities
It is a tough one for the Chinese Authorities; the new outbreak is testing the Chinese government's current "zero-Covid" approach. Earlier this month, the leadership announced 20 new easing measures focusing on a more targeted approach in a bid to avoid lockdowns. 
The measures aimed to minimise the economic and social disruptions from the "zero-COVID" policy. The new outbreaks have, however, precisely led to more mass disruptions as cities have once again turned to lockdown areas with cases.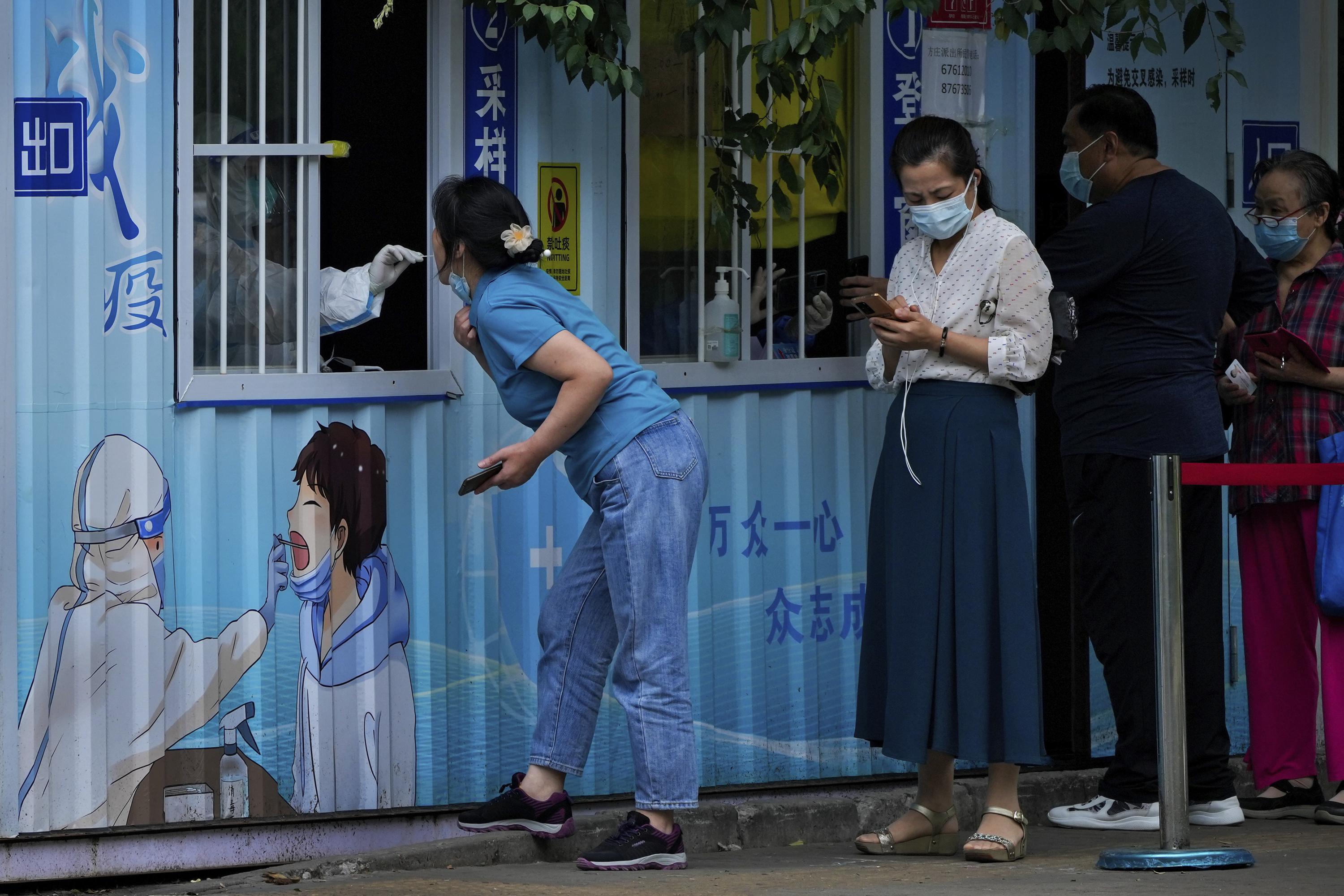 Public Outrage Grows Against The Chinese Authorities
China which had been one of the worst hit by Covid, saw an effective lockdown policy in the first year of the pandemic, and thus it helped the country to avoid the second major outbreak; unlike the rest of the world but the continued approach has now led for mass outrage amongst the Chinese population.
Anger is now on the boil, even as China continues with lockdowns and restrictions and the rest of the world has moved on. In recent days, both Guangzhou and Zhengzhou, among other areas, have seen clashes between security personnel and residents and factory workers who have protested the measures.
China's Battered Economy
China's zero – covid era did not pull down all the businesses. The same trend was also witnessed around the world, especially for companies associated with the medical industry.
Hence, companies like Shenzhen-listed company that makes covid tests and medical devices, Andon Health, for example, posted a 32,000% increase in net profits in the third quarter of the year, compared with the same period in 2021, as it manufactured testing devices for China and America. 
China's 35 largest companies manufacturing covid-19 tests earned almost 150bn yuan ($21bn) in revenues in the first half of 2022, thus resulting in a new generation of pandemic tycoons.
But unlike these medical companies, the Chinese economy is suffering and battered substantially. Lockdowns and restrictions have stunted consumer confidence and economic growth. 
The economic effects of China's endeavour to rid itself of the virus have never been more apparent. The movement of people has been severely curtailed, and the number of domestic flights has fallen by 45% yearly since November 14, as covid cases rose.
In the first nine months of 2022, China's three biggest airlines lost 74bn yuan. In China's ten largest cities, Subway traffic was down by 32% year on year, according to Macquarie, an Australian investment bank. 
While Box-office revenues fell by 64%, only 42% of China's cinemas were open on November 27. Some of the largest cinemas have closed down altogether.
China's cities that account for about a quarter of its GDP, lockdowns are now in place in these cities – Shanghai was shuttered, according to an index compiled by Nomura, a Japanese investment bank.
In July, China's youth unemployment rate hit a record high at 19.9%. A measure of road freight in November was 33% below its level the year before.
With covid infections hitting exceptional highs, economic policymakers are attempting to bolster the economy. The central bank has announced a cut to lenders' required reserve ratios. 
China's property markets, too, have suffered, and sales have plunged over the past year. Meanwhile, easing measures announced in mid-November have helped struggling developers acquire access to credit to continue building. 
The economic prospects for China in 2023 look increasingly gloomy; continued lockdowns and dire consumer confidence will probably stop potential homebuyers from making purchases. 
In 2021, as the rest of the world was suffering from the new variants of Covid -19, China, on the other hand, essentially made a return towards normalcy; hence keeping the covid restrictions seemed like a good plan that worked for China. 
Starting with the lockdown of Shanghai, the country's central business hub, the Covid policy of China has emerged utterly disorganised and repressive. Citizens have been subjected to continuous testing, and businesses and residential areas were clamped down without warning. 
Travel between cities and provinces has become arduous, with each local government enforcing its version of covid restrictions. In contrast, the rumour mill has been agog with the reopening, which led to the Chinese stocks on high. 
The markets were further buoyed when the central government issued a list of 20 measures in November to relax various covid restrictions, such as removing the need for secondary contacts to quarantine and reducing inbound travellers' quarantine from seven to five days. 
Stockmarkets received the measures as a sign that China planned to phase out zero-covid; however, China's leadership had no intention to send such a signal. 
Instead, the loosening was just a fine-tuning of the policy to make it more bearable for a more extended period. 
With pressure building on many fronts, the Chinese authorities must contend with the notion that they may eventually lose control of both the virus and public patience; hence the path forward is treacherous. 
Very few analysts are of the opinion that China is preparing for an imminent reopening. Instead, many opine that there may be a period of confusion and policy blunders immediately ahead.
Grim Outlook For China's Economy
The outlook for the economy is grim under the current circumstance. The locking down of businesses, residential areas and even entire districts are likely to continue, although full-city shutdowns may not happen.
Local officials may also do this without formally announcing lockdowns to appear to uphold the new loosening measures, which will only add to the confusion. Many of the current troubles facing airlines and cinema companies will probably continue and spread to other consumer-facing businesses.
The outlook for multinational companies is not great either; they can expect continued disruptions. 
Even American consumers shopping for a new phone will get a taste of zero-covid as a recent lockdown of a Chinese plant that assembles iPhones has caused severe disruptions for Apple. 
The factory, which employs 200,000 people and is owned by Foxconn, a Taiwanese company, suffered from an outbreak in October that forced a partial lockdown. 
While Food became scarce and rubbish piled up, many employees ran for it, hopping over walls and walking down motorways to get home.
To resolve the labour shortages, officials in Henan province, where the factory is located, have called on low-level Communist Party functionaries to begin staffing production lines. 
At the same time, Foxconn is trying to recruit more workers, and production will probably still fall short.
2023 doesn't look promising either for China, as there is the potentiality of even more chaos, wherein cases may rise and authorities may be forced to abandon zero – covid policy. 
However, should the above happen, it could become one of the world's largest public-health turmoils in recent history, causing a vast resurgence in cases across the population. Which could result in a slowdown in commercial activity, and factories could temporarily shut down even as infections spread across production floors.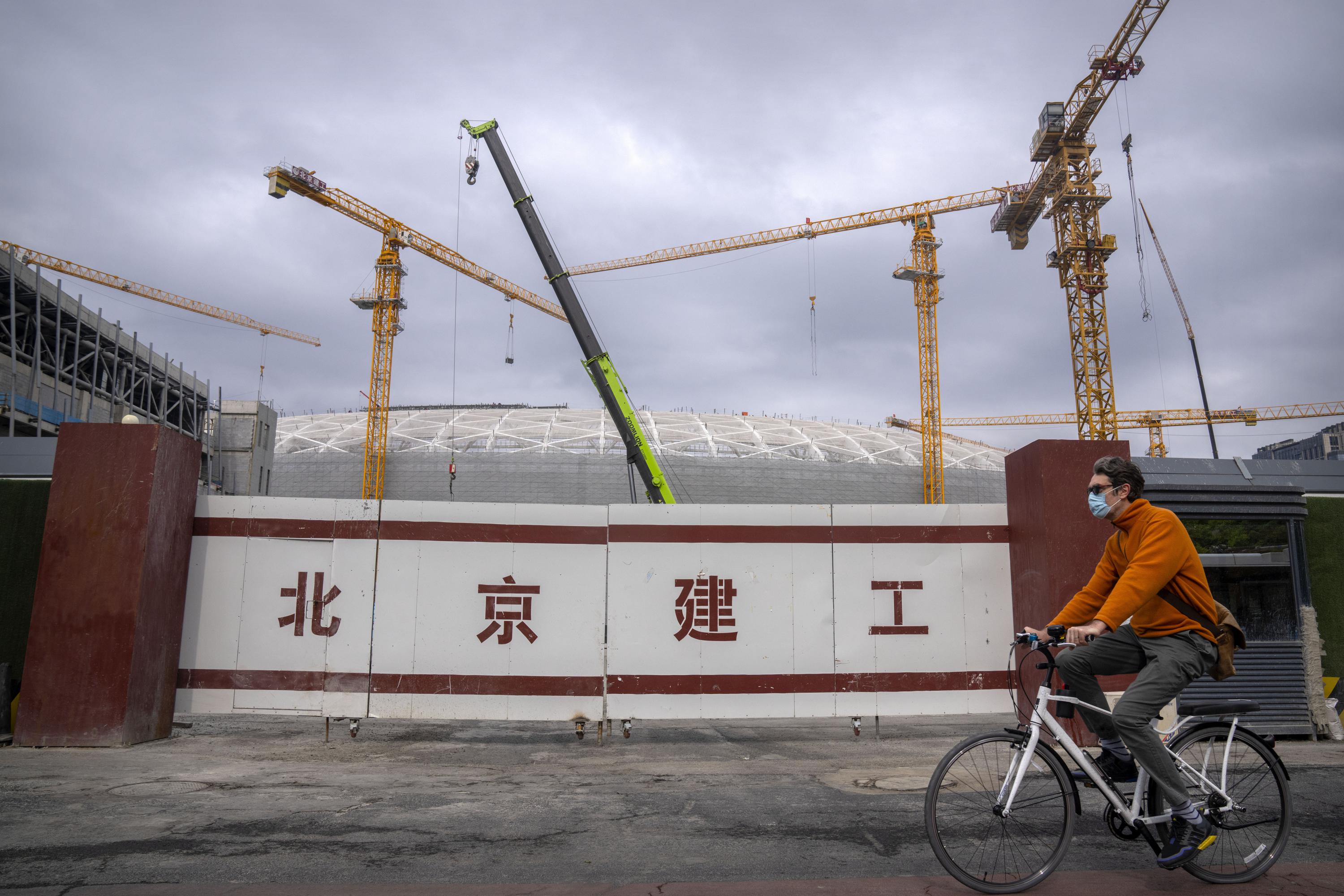 Supply chains could get choked because of policy confusion and inconsistencies between counties, cities and provinces.
Local officials, trained over the past three years to avoid covid cases at all costs, would probably have to rely on stealth lockdowns to curtail the spread. 
If relaxed, these conditions allow the virus to be transmitted relatively rapidly and could last for a quarter at a minimum. 
If the regions covered by lockdowns during this phase happen, this could account for as much as 40% of GDP, with output falling over one or two quarters.
Conclusion: China, if even ending zero-covid immediately, would probably not find positive economic effects until 2024, according to most economists. 
These couple of days for China is a period marked by turbulence and instability. Growth would be low, and, depending on how local authorities carry out covid restrictions, Chinese population protests are likely to continue.