Trends
China delays loan agreements with Pakistan and Sri Lanka
As Pakistan is dealing with historic floods, China has given the visiting army chief technical aid. However, China did not make any announcements on significant financial assistance, which its "all-weather" partner had been asking for.
Both Pakistan and Sri Lanka, who are both struggling economically, have been in long-running talks with Beijing for aid, but since those conversations have not yielded any results, both nations have gone to the International Monetary Fund (IMF).
Their due payments to China, which have given the two nations more than $26 billion in the previous five years, are now likely to be impacted by their new IMF commitments.
Following discussions in Xi'an between China's Defence Minister General Wei Fenghe and Pakistan's Chief of Army Staff General Qamar Javed Bajwa, the Chinese side indicated a willingness to offer technical support for flood relief efforts, according to Pakistan's official Inter-Services Public Relations.
Gen. Wei's plea for both nations to "tide through challenges together, completely trust each other, and unswervingly support each other's vital interests on the path forward" was reported by Chinese state media, but no specific pledges of aid were made. Beijing has already sent humanitarian goods worth $57 million, according to Chinese media.
With over $1.09 billion still outstanding to Chinese power producers, Pakistan's government promised the IMF earlier this month that it would lower capacity payments owed to Chinese projects or seek to restructure debts.
Despite Sri Lanka's pressure on Beijing to deliver a $4 billion loan, months of talks don't seem to have resulted in a solution. Beijing has stated that it would prefer to extend more loans to a country that is already heavily indebted than to restructure Sri Lanka's current debt.
According to a staff-level agreement struck on September 1 between Sri Lanka and the IMF, the Fund would provide Sri Lanka with an Extended Fund Facility (EFF) of $2.9 billion if its attempts to restructure its debt are successful, which will depend in part on China's cooperation. Sri Lanka's creditors also include international sovereign bond (ISB) holders, multilateral lending institutions, and other bilateral partners like Japan and India.
All eyes were on China to see whether it would play ball, even if some experts in Sri Lanka voiced hope, noting China's readiness to cooperate on a debt relief agreement in Zambia, even though Japan and India have been quite supportive of the IMF process from the outset.
In response to Sri Lanka's IMF agreement, Beijing said it has "always encouraged" the IMF and other international financial institutions to "continue to play a positive role in supporting Sri Lanka's response to current difficulties, efforts to ease debt burden, and realization of sustainable development. China is a "traditional friendly neighbor" of Sri Lanka and a "major shareholder" in the IMF. Sri Lanka is now in discussions with its creditors in the hopes of being eligible for the EFF of the Fund.
India overcomes China to become Sri Lanka's top lender with loans totaling $968 million.
According to a media source, India has surpassed China to become the top bilateral lender to Sri Lanka after disbursing loans of $968 million in just four months of 2022. Notably, China has retained its status as Sri Lanka's top bilateral lender during the past five years thanks to its strategy of predatory lending. Between 2017 and 2021, China paid over $947 million. The China Development Bank provided market borrowings of $809 million of the total amount loaned. The data for the report came from public finance. Lk.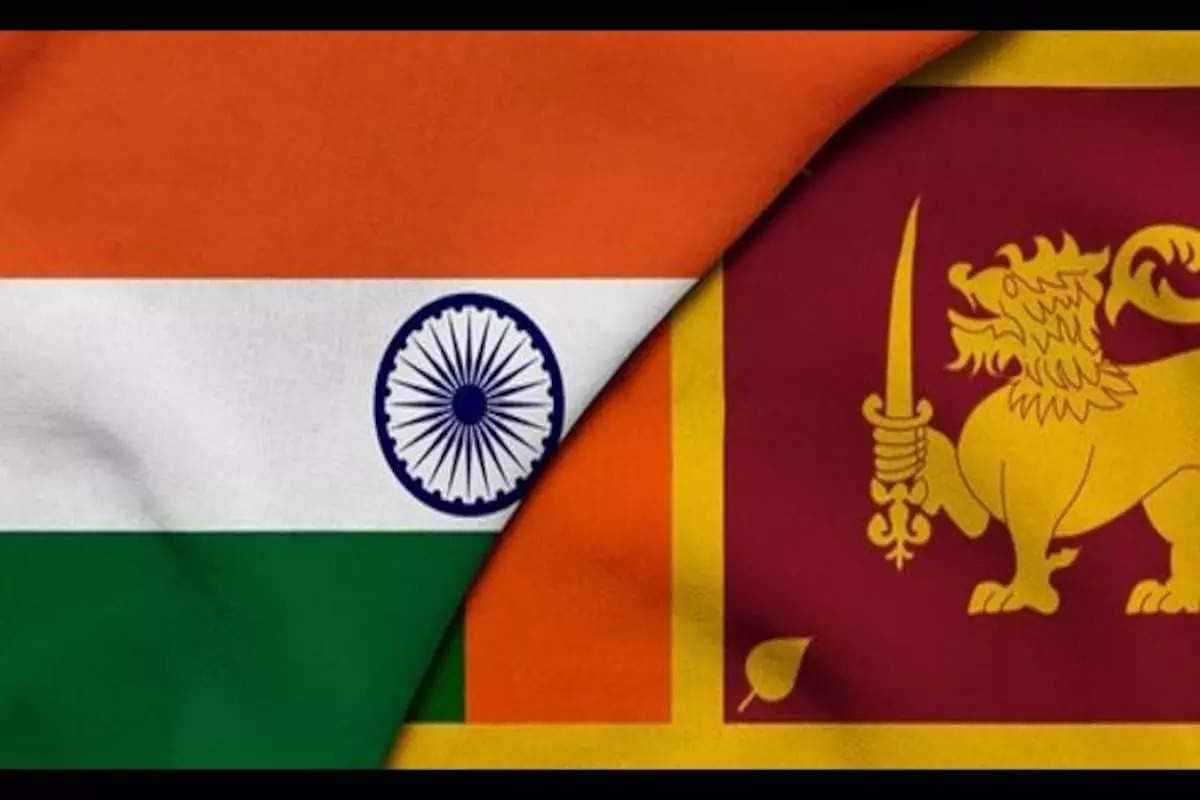 The Asian Development Bank (ADB), which will disburse $610 million in 2021, will be the largest multilateral lender in the previous five years, according to the research. ADB has given $360 million, whereas India has given $377 million. The entire sum was equivalent to 76% of all the payments given to the island nation through April 2022.
On the other hand, Ruchira Kamboj, India's Permanent Representative to the UN, gave information on the funding given to Sri Lanka. Ruchira Kamboj stated at the UNGA's Annual Joint Debate on the Reports of the Peacebuilding Commission (PBC) and Peacebuilding Fund (PBF) that India had given Sri Lanka $4 billion in food and financial aid.
According to Kamboj, by giving approximately $4 billion in food and financial aid over the past several months, we have continued to support our close friend and neighbor Sri Lanka in ensuring food security in the area.
Additionally, in August, India delivered 21,000 tonnes of fertilizer to Sri Lanka. In a tweet, the Indian High Commission in Colombo, Sri Lanka, described the action as an effort to foster goodwill and collaboration between the two countries.
Due to a lack of gasoline and food, Sri Lanka is currently experiencing its greatest economic crisis since the COVID virus arrived in the region. In this difficult period, India has taken the lead in aiding the country and helping Sri Lanka economically. Additionally, the country is experiencing a severe shortage of foreign exchange, which has weakened its ability to import necessities like food and gasoline. In Sri Lanka, people frequently experience power outages and gasoline shortages.