Trends
Is Maruti just now getting into SUVs? Think about how cost-effective things are and how decisions are made in Japan
Maruti Suzuki recently unveiled the all-new Grand Vitara at a significant event in Gurugram. The crowd of car fans trying to get a selfie with the shiny mid-size SUV may have been a good sign for the company's leaders.
Undoubtedly, the Grand Vitara and the new Brezza will sell well for Maruti Suzuki, and the number of reservations shows that. But can India's biggest car company become a leader in the mid-size SUV market, changing India's passenger car market?
Let's look at some numbers to figure out what's going on.
The mid-sized SUV market has grown by 45 percent in the last three years. It now makes up 27 percent of the value of all cars sold. In terms of volume, it makes up 18% of the total. Mid-size SUVs from Hyundai and Kia built on the same platform sold 115,741 units in the first half of 2022. This was more than India's best-selling car, the Maruti Suzuki Wagon-R hatchback. In this segment, Maruti's S-Cross sold 10,988 units during this time.
Has Maruti Suzuki come late to the party of mid-size SUVs?
The traffic stoppers
During an analyst call in November 2021, Suzuki Motors's management did admit that the Grand Vitara launch had been delayed.
"Maruti Suzuki and Suzuki didn't talk to each other well enough, so the over-4-meter SUV didn't come out sooner. We will plan our products together with Maruti Suzuki. This isn't just a problem between Maruti Suzuki and Suzuki. We're working to improve communication between sales and engineering, engineering and production, and engineering and quality control within our company. With help from Toyota, Suzuki will bring out models that are good for India.
A person who works in the industry says that Maruti Suzuki may have thought that this type of passenger car wouldn't sell well because of the high prices, and Hyundai, which makes the second most cars in India, disagreed. After that, Kia learned from Hyundai and decided only to drive SUVs and MPVs.
Even though the SUV market was growing (Creta sold 96,889 units in FY17), Maruti took longer to make long-term decisions because of the Suzuki-Toyota partnership from 2016 to 2019. This had the most significant effect on how products were made.
From idea to market, it takes about three years for a product. It's probably not a coincidence that the Grand Vitara came out three years after Toyota and Suzuki agreed to work together on SUVs and a year after Toyota bought a stake in Suzuki.
The economics of a unit
In FY21, Suzuki sold 330,000 SUVs worldwide, 12 percent of the total number of cars sold.
The Grand Vitara is not likely to be as famous worldwide as the Hyundai Creta or the Kia Seltos. The second one sold more than 130,000 units worldwide in the first half of 2022, and Creta's sales were even higher worldwide. Since the platform and parts of both SUVs are the same, the economies of scale are hard to beat.
Unlike Hyundai and Kia, Suzuki Motors focuses more on India, with 63 percent of production and 54 percent of sales coming from that country. So, unless Suzuki wins by a significant margin, it won't be able to get the economies of scale that the Korean siblings have for their SUVs.
It will be hard for Maruti to regain the 30 percent of the SUV market it used to have. Even if it does reach 30% of the market and if SUVs make up 50% of all cars sold in India, Maruti will still only have 47.5% of the market as a whole, even if it has a 65% share of the remaining 50% of the market, which is made up of hatchbacks, MPVs, and sedans.
In keeping with Maruti's history, both the Brezza and the Grand Vitara get better gas mileage than other cars in the same class. But both have less acceleration, power, and torque than turbo gasoline and diesel engines made by competitors.
Suzuki's turbo gasoline engines are 1 liter and 1.4 liters. But it might have decided that it would be better to offer a 1.5-liter engine that runs on air. It doesn't have a 1.2-liter turbo petrol engine like the Tata Nexon, and a 1.4-liter turbo petrol engine (which the Brezza mild hybrid has in the UK) would have made the already high price of the Brezza even higher.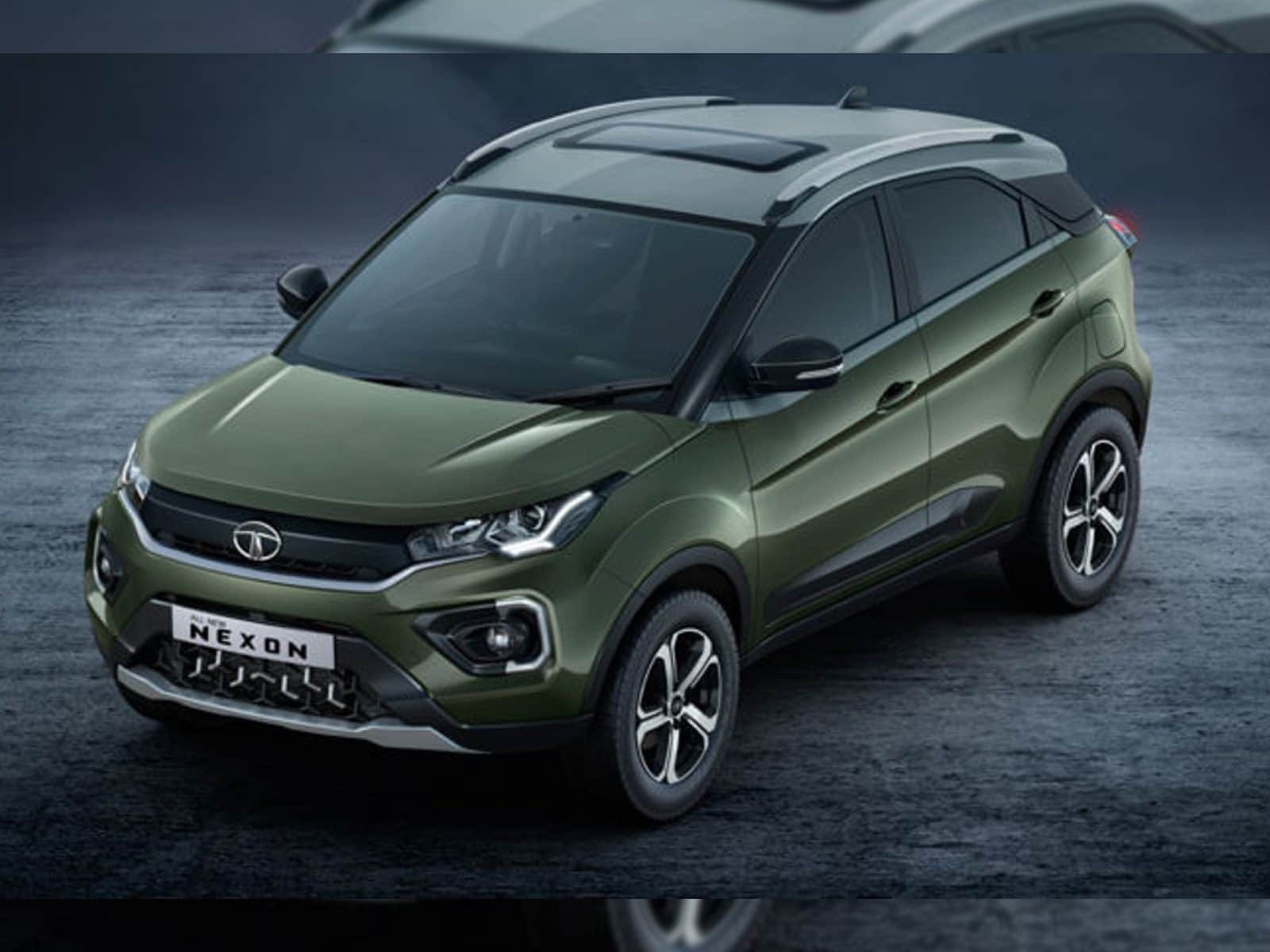 The only gasoline compact SUVs with a 1.5-liter engine are the Maruti Suzuki Brezza and the Toyota Urban Cruiser. This makes the cars 16 percent more expensive because they have to pay more taxes. In short, the customer pays more, but the company gets less because it also has to pay for extra costs.
Avik Chattopadhyay, who has been in the business for a long time and is the founder of Expereal, a branding, and marketing strategy consultancy, says that Suzuki's huge cost-efficiency advantage has gotten smaller over time. The Koreans did an excellent job with the price and the quality.
"As more cars and SUVs are made for global markets, like the Creta, Venue, and i20, and as they sell more, the cost gap between Hyundai and Kia and Maruti Suzuki for these models gets smaller," Chattopadhyay says.
Also, since 2010, China has been making a name for itself as a large, high-quality auto parts maker. Every automaker in the world has saved a considerable amount of money. It's important not just where the parts are made but also how they are made.
Japanese companies depend heavily on Japanese suppliers, and the cost structure is higher. For example, Maruti Suzuki gets its car designs from Suzuki Japan. The headquarters also has a significant effect on sourcing. Suzuki's product and vendor development will depend more and more on Toyota now that the two companies are working together.
Chattopadhyay says that Maruti Suzuki would lose its competitive edge even in small cars if it didn't make all its new vehicles in India. Maruti gives its parent company, Suzuki, 5% of its income royalties. In comparison, its R&D spending has gone down from a high of 1.48 percent in FY14 to 1.06 percent in FY20 and FY21. In May 2022, Suzuki Motors said it would work on better ways to use Indian people.
India is a leader in research and development for two-wheeled vehicles, and Tata Motors and M&M have shown that the same can be done for four-wheeled vehicles as well.
Time to think again?
Today, Maruti's service network is its most significant competitive advantage. But in 20 years, if more cars are going to be electric, what will the company do with its service network? Also, Maruti isn't shaking up the market and making it grow. As the market leader for entry-level cars, Maruti's Alto and S-Presso aren't appealing enough for people who buy two-wheelers to think about switching to cars.
Chattopadhyay wants Maruti to change its mind by saying that India lost its top spot in hockey when they switched from natural grass to AstroTurf.
He says that Toyota can sell 6,000 Baleno and Brezza cars with different brand names and a slightly higher monthly price. This shows that customers like Toyota's brand and service network better than Maruti's. He also says that Maruti has lost out on two critical parts of owning a car.
He says Ignis sells 4,000 units monthly, while Tata Punch sells 10,000. He thinks this is all because Maruti is a small, conservative marketer who didn't know how to market Ignis well.
A car's personality and brand make it sell, so just putting it in the Nexa showroom won't work. For the first six months, it was tough to sell Swift because it took people a while to get used to that style. At that time, Chattopadhyay was part of the Maruti team, which did a great job of making it work. Maruti knew it was in a lot of trouble and resigned to it. Chattopadhyay thinks that Maruti still won't admit how big of a problem it has.
Suzuki's best-selling SUV, the Jimny, didn't sell in India, but Maruti Suzuki should have brought it there. In FY21, 98,000 Jimnys were sold around the world, but none of them were in India. In contrast, Vitara Brezza sold 97,000 in FY21, primarily in India. Maruti is thinking about bringing the Jimny to the market in 2023 after the Thar (which will be relaunched in October 2020) has been a huge success and changed how people think of M&M SUVs.
Even worse, Maruti started sending Jimny outside of India in January 2021. Chattopadhyay says that Maruti didn't try to sell the Gypsy because it was made for a different group of people. The main message was that India wasn't a market for SUVs. So, building the Gypsy brand wasn't a priority. In 2002, Chattopadhyay was in charge of making a 10-year plan for products. He planned for four SUV models to be available by 2012. The project didn't happen, and the first SUV, the S-Cross, came out in 2015, followed by the Brezza in 2016.
One also wonders why Toyota isn't bringing its best-selling SUVs, the Rav4 or CH-R, to India. Maruti Suzuki and Toyota can benefit significantly from these products, platforms, engines, and transmissions. Chattopadhyay says that this won't happen for a very long time. Chattopadhyay says, "They (Toyota) will know the market and the category much better before putting out their main product." Before Toyota brought the Innova to India, they sold the Qualis for a long time. Also, Yaris and Etios' failures have made Toyota even more careful.
Toyota will test an SUV in the INR15 lakh price range, and if it works, the next generation of the RAV4 will be made with the Indian market in mind. The company has to be sure that enough people will buy the product at that price for it to succeed. Toyota is a very patient long-term player, so it will not be okay if a popular product fails.
In conclusion

Maruti Suzuki has a steep climb in the SUV market, which is now very crowded.
Regarding revenue share for the second half of FY22, M&M and Tata Motors have moved ahead and are now number one and two, respectively. According to data from JATO Dynamics shared by M&M, Hyundai came in at number three, and Maruti Suzuki came in at number four.
"In 2022, Tata Nexon has become the leader in the compact SUV market. Kia scored well because it was a good value for the money, but its design makes it stand out. "Both the Hyundai Venue and the Kia Sonet benefit from using the same platform and parts," says Puneet Gupta, director at S&P Global Mobility.
Tata Motors, M&M, and the Korean siblings are getting better at making SUVs, making Maruti's competition very tough.