Trends
LAC disengagement a bargain Xi had to bite at, and Chinese media isn't telling the people about that. But why?
As rumors about Xi's trip to Central Asia spread, experts claim Beijing is disengaging because it wants the Shanghai Cooperation Organization to succeed.
Experts claim that Beijing is disengaging because it wants the Shanghai Cooperation Organization to succeed as rumors about Xi's trip to Central Asia spread.
India and China begin their disengagement at Patrolling Point-15 in the Gogra-Hotsprings region. President Xi Jinping is expected to visit Central Asia. Li Zhanshu, a Chinese politician, continues to back Russia's conflict in Ukraine. China celebrates the Mid-Autumn Festival. Chinascope brings you the week's most recent changes in Chinese society and foreign policy.
China, during the week-LAC
Surprisingly, India and China have announced disengagement at the Line of Actual Control (LAC) in the Gogra-Hotsprings region. Both countries issued a statement on September 9. The procedure is expected to be completed by September 12th.
The statement was first issued by India's Ministry of External Affairs (MEA) and Ministry of Defense (MoD) on September 8. The English-language website of the People's Liberation Army (PLA) issued a statement the next day. Still, the Chinese website remained silent until another day later, when a statement in that language was issued.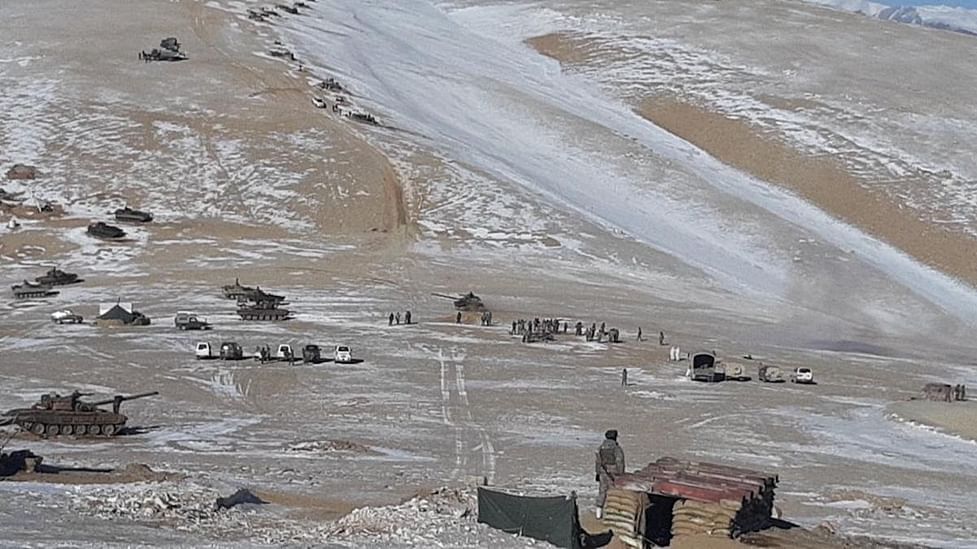 According to the agreement reached in the 16th round of commander-level negotiations between China and India, the front lines of Chinese and Indian troops in Ganandaban (or Jianan Daban) started to disengagement in a planned manner on September 8. The engagement was announced in the international edition of China Daily.
According to experts, the disengagement has avoided a serious confrontation between the two sides in the future, and it comes ahead of a significant Shanghai Cooperation Organization summit. The disengagement is causing serious havoc.
The Chinese State media reported the official statements from the PLA and the Chinese Foreign Ministry in English, with little coverage in Chinese. Disengagement was not even a trend on Sina Weibo, a popular Chinese social media platform.
The topic of disengagement briefly gained popularity on the Chinese search engine Baidu. The search engine's 12th most popular news trend was "Foreign Ministry responds to the start of disengagement between the Chinese and Indian armies," which began after Chinese Foreign Ministry spokesman Mao Ning responded to a question from Indian journalist Ananth Krishnan at a press conference.
As agreed upon at the 16th Round of China-India Corps Commander Level Meeting, the outcome of extensive consultations at various levels between the two sides diplomatic and military establishments, Chinese and Indian troops in the vicinity of Jianan Daban started to disengagement on September 8. In response, Mao Ning said it promotes tranquillity and peace in the border regions.
While Indian media celebrated the disengagement as a victory, the PLA has yet to leave other areas where it is still present, including the hotly contested Demchok and Depsang areas.
According to many experts, Beijing wants the upcoming SCO in Uzbekistan to go smoothly, so the Chinese political leadership was forced to accept the disengagement in the Gogra-Hotsprings region as a compromise. Shekhar Gupta, editor-in-chief of The Print, discussed the disengagement in his most recent CutTheClutter video on YouTube.
What is going on in Tashkent, and how does it relate to disengagement?
Following the demise of the rumors surrounding Xi's trip to Saudi Arabia, new rumors about the Chinese leader's first trip to Kazakhstan since Covid began to circulate. According to reports from the Kazakh foreign ministry and the Russian news agency Interfax, Xi is scheduled to visit the nation's capital, Nur-Sultan, on Wednesday.
With the possibility of a face-to-face meeting with Prime Minister Narendra Modi, Xi's trip to Central Asia will have significant implications for India-China relations. If Xi does travel, it will be the first time he and Russian President Vladimir Putin will be face to face since Russia started the war in Ukraine.
Because many Chinese have not left the mainland since the pandemic began, and the government has discouraged them from making international travel plans, Xi's visit will have an effect on China's Covid travel restrictions.
Li Zhanshu, China's third-most powerful politician and a member of the Communist Party's Politburo Standing Committee, has returned from his trip to Russia.
We can see that the US and its NATO allies are enlarging their presence close to Russia's borders, which poses a significant threat to both the nation's security and the lives of its citizens. The US stated, "We are offering our help. We fully understand the importance of Russia's actions to protect its key interests.
The Chinese state media completely ignored Li's comments on Russia's war in Ukraine. The Russian state media informed us of Li's remarks through press releases.
Li was in Moscow for the 7th Eastern Economic Forum as part of an 11-day trip to Russia, Mongolia, Nepal, and South Korea. We firmly believe that the new era of Sino-Russian relations will continue to soar to new heights under the leadership of Presidents Xi Jinping and Putin and China and Russia, he said in his speech in Moscow, which was titled "Advance the Process of World Multipolarization and Open a New Chapter in Regional Cooperation and will undoubtedly be able to follow a development path that suits their own national conditions," People's Daily quoted Xi as saying.
According to Nepali media, Li may make a stop in Kathmandu as part of his upcoming tour on September 12. The Chinese state media has not confirmed his plans.
After being barred from traveling abroad for two years due to the pandemic, Chinese politicians are now able to do so. This suggests that Xi is secure in his position of power within the CCP. More evidence that Xi's status has been elevated has emerged ahead of the 20th Party Congress. According to Xinhua New Agency, the Politburo of the CCP's Central Committee met on September 9 to discuss a proposed amendment to the Chinese constitution in order to further elevate Xi's status by enshrining his political philosophy as a single ideology.
On September 10, the Chinese mainland, Taiwan, and Hong Kong celebrated the Mid-Autumn Festival, also known as the Moon Festival. The festival's main attraction is moon worship, which is linked to the ideas of renewal and family reunion. The Chinese name for India, yindu, is derived from the Sanskrit name for the moon. Is China attempting something new with India during this festival? We have no choice but to watch and wait.
India has yet to accept these gestures of friendship. General Manoj Pande, the Indian Army's chief of staff, spent two days in Ladakh observing Exercise Parvat Prahar and taking a stalk of disengagement.
Global Chinese news
Regional conflicts between China and Japan over the PLA's activities in the Taiwan Strait and the South China Sea are frequently reported. However, China's new geopolitical position in Asia has a secondary impact on Japan-territorial Russia's dispute.
Japan will "continue to notice the movements of these ships with serious concern," according to Chief Cabinet Secretary Hirokazu Matsuno, and will "take all feasible measures to conduct warning and spying operations in the waters around Japan."
Japan has objected to Russian military drills on two of the four disputed islands in the Kuril chain, which are north of the Hokkaido-controlled most northern island. Six Russian and Chinese ships were seen firing machine guns into the Sea of Japan on Saturday, about 190 kilometers west of Cape Kamui on Hokkaido.
Japan and the United States are drafting a summit between Prime Minister Fumio Kishida and President Joe Biden in New York on or around September 20 to discuss the security situation in East Asia. According to Reuters, China will be a major topic of discussion at the summit.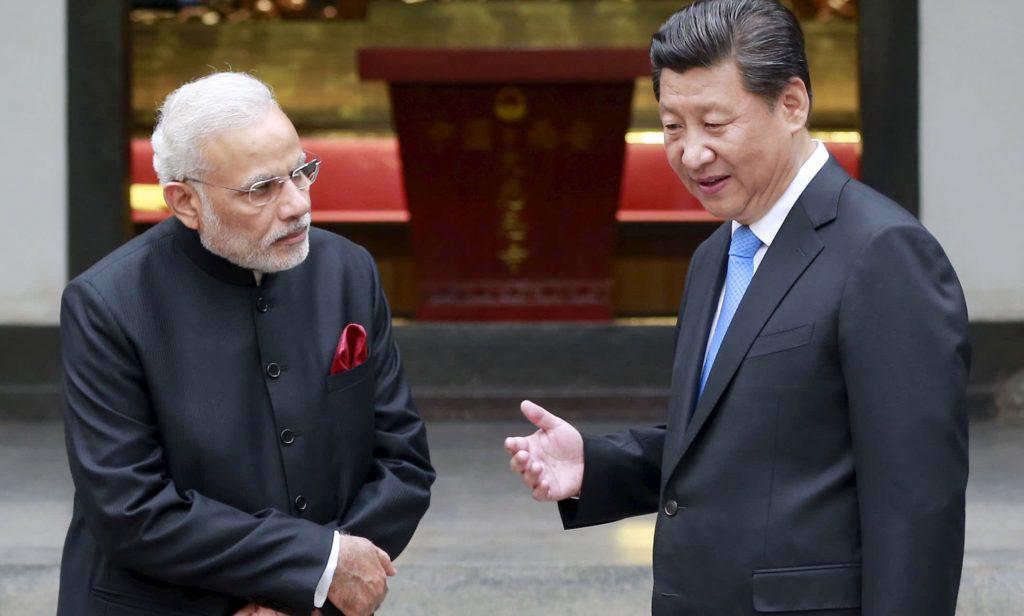 India and China
According to Piyush Goyal, India's commerce minister, India will not participate in the trade component of the Indo-Pacific Economic Framework (IPEF). The hashtag "India withdraws from the Indo-Pacific Economic Trade Talks" was trending on Sina Weibo.
Bloggers and social media users praised India's decision, noting that the United States strategy of containment of China is "failing."
As a major Asian power, India announced it had opted out of trade negotiations on one of the four pillars of the Indo-Pacific Economic Framework (IPEF), which the US wants to build with great fanfare; a two-day meeting in Los Angeles has just concluded, according to a financial blogger.
edited and proofread by nikita sharma