Trends
Top 10 Most Valuable Unicorns in Germany 2022
Top 10 Most Valuable Unicorns in Germany 2022
Germany is considered one of the world's most promising startup clusters. It's a country known for its economic strength, sustainability, and efficiency, and its startups and unicorns scene is thriving. Over the years, the country has produced scores of successful unicorns. Many of them have already achieved multibillion-dollar valuations.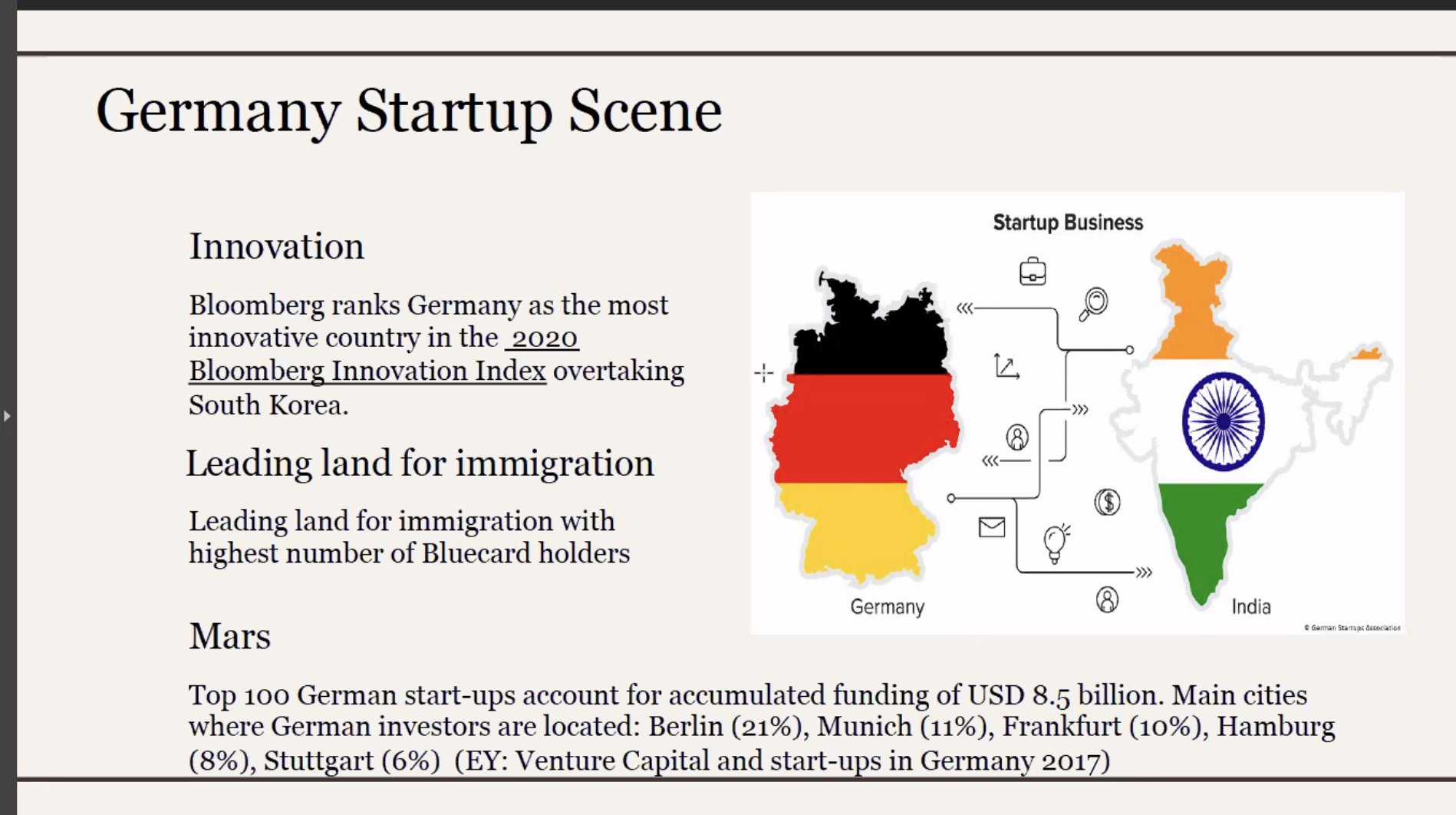 With its strong infrastructure, central location in Europe, admiringly competent workforce, funding programmes, and VC investment, Germany continues to draw in  entrepreneurs from all over the world. There are so many notable unicorns in the country that it's difficult to choose just a few. SoundCloud, Zalando, Flixbus, and HelloFresh are the startups involved.
Germany is one of Europe's startup capitals, with a slew of successful tech startups and unicorns. With many entrepreneurs and foreigners, the country has a concrete startup basis. And, thanks to the investments that are flooding into these companies, the excitement around Germany's tech startup sector is becoming a reality.
There's no denying that Germany's startup scene has been remarkable. So, what makes Germany such a force to be reckoned with? It has a network of digital hubs, a strong emphasis on cooperation, and access to a broad scope of industry leaders and professionals. The future of Germany's startup and unicorn environment is vibrant with an excellent €19.7 billion funding to the startups in 2021.
Germany is a notable FinTech market in Europe and the world's fourth-largest. Many FinTech unicorns are establishing operations in Germany, providing specialised and more customer-oriented financial services ("Fin") through the use of technology-based systems ("Tech"). International FinTech companies are opening branches in Germany to serve the massive domestic market, and the German market is becoming increasingly attractive.
A new generation of unicorns has developed in the country as the number of mega-investment rounds, including backing from outside investors, has increased. These unicorns are reshaping the German startup ecosystem's future. A unicorn is a privately held corporation or startup with a market capitalization of more than $1 billion. 
Despite the uncertainty due to the global pandemic, investors and venture capitalists continue to support many German unicorns. Two German unicorns acquired unbelievable VC funding at the end of the year 2020, according to a KMPG analysis from the third quarter of 2020. Biotechnology company CureVac raised $632 million to combat Covid-19, and an online auto startup unicorn, Auto 1, raised $291 million.
In total, German startups raised $5.7 billion in funding in 785 contracts in 2021, a new high that represents a 50 per cent increase over 2018. In terms of VC funding, Germany is second only to the United Kingdom. The digital bank N26 ($4 billion), Auto 1 Group ($4 billion), and the healthcare company Otto Bock ($3.75 billion) are the three most valuable unicorns in Germany.
What is meant by a startup unicorn?
The term unicorn is most commonly associated with venture capital and startups. A unicorn is a privately held corporation or startup with a market capitalization of more than $1 billion. In an article for the start-up newsletter TechCrunch in 2013, Aileen Lee, the founder of an early-stage VC fund from Palo Alto, California, coined the word.
Those startups valued at more than the US $10 billion are identified as deca-corns, and companies valued at more than US $100 billion are known as hecto-corns. In 2020, there were 586 unicorn companies in the world, with a combined worth of US $1.9 trillion. 
Almost all of these unicorns were from the United States and China. Nonetheless, over 90 unicorns were reported in Europe in 2022, with the prevalence of them situated in the United Kingdom. Germany contributes 24 unicorn startups to the competition.
These are the Most Valuable Unicorns in Germany in 2022.
1. Personio
Sector- Employment, Saas and Human Resources
Products & Services- HR Management Software
Founders- Roman Schumacher, Arseniy Vershinnin, Ignaz Forstmeier and Hanno Renner
Date Of Starting- 2015
Geographical Range- Europe
Company Stage- Series D
Number of Investors- 20
Key Investors- Accel, Meritech, Index Venture and Lightspeed Venture Partners
Funding Rounds- 6
Total Funding Amount- $ 179 Million
Valuation- $ 6.3 Billion
Based in Germany, Personio is a human resources management system (HRMS) that aids in the recruitment process. Employee data, vacation calendars, performance, and recruiting are all managed using the platform. The unicorn is a cloud-based HR management and recruiting software that gives businesses the tools they need to attract, track and develop successful teams. The software can be customised and accessed through an internet browser. 
The startup is a small and medium-sized business's all-in-one HR software. Its objective is to make HR processes as straightforward and efficient as feasible so that HR can focus on what matters most: people and strategy. The unicorn has headquarters in Munich, Madrid, London, Dublin, and Amsterdam. Human resources, hiring, and payroll are all supported by the Personio system, which supports the fundamental HR tasks that every organisation must perform. Personio is used by around 5,000 customers in over 80 countries.
It is a fast-growing, well-funded Munich-based startup that provides small and medium-sized enterprises with comprehensive cloud-based HR management and recruiting software. Its solution is crucial in making HR teams' day-to-day business operations more effective, transparent, and painless. Personio grew from 20 to over 100 customers in 2016 without engaging any paid marketing, focusing on product quality and improving its service. The startup's ambition is to become Europe's leading one-stop HR platform.
Personio introduced People Workflow Automation, a new type of software, in October 2021. The German unicorn has been valued at $6.3 billion, according to a $270 million pre-emptive Series E investment round, making it one of Europe's most valuable HR IT companies and startups. Stylight, Statista, ProfitBricks, Scalable, Turck, ZenMate, and OrderBird are the unicorn's customers. Its pricing is based on a monthly consumption model.
Personio was started in 2015. The business was a massive hit right away. The startup, which now has roughly 500 staff in Munich, Madrid, London, and Dublin, has attracted over 3000 customers in Europe and plans to treble its revenues in 2020. The startup wants to influence the future of HR and be a part of a larger project. On the continent, it wants to establish the best HR platform and be the best IT employer. It is always on the lookout for competent, focus-driven people who want to be more than just employees to help it reach its goals.
Personio has already raised a total of $250 million in funding. The unicorn plans to use the funds from the most recent fundraising round to continue developing the software and expand into new markets like France and Italy. The organisation plans to quadruple both its entire personnel and its consumer network by the end of this year. The unicorn claims that it is only getting started with a rapidly growing workforce of over 1,000 employees, a fantastic product, and an untapped market.
2. N26
Sector- Financial Technology, Banking and Finance
Products & Services- Financial Services
Founders- Valentin Stalf, Maximilian Tayenthal and Josef Vataman
Date Of Starting- 2013
Geographical Range- Europe
Company Stage- Series E
Number of Investors- 35
Key Investors- Insight Partners, Battery Ventures, Earlybird Venture Capital and Tencent
Funding Rounds- 11 
Total Funding Amount- $ 1.72 Billion
Valuation- $ 9.23 Billion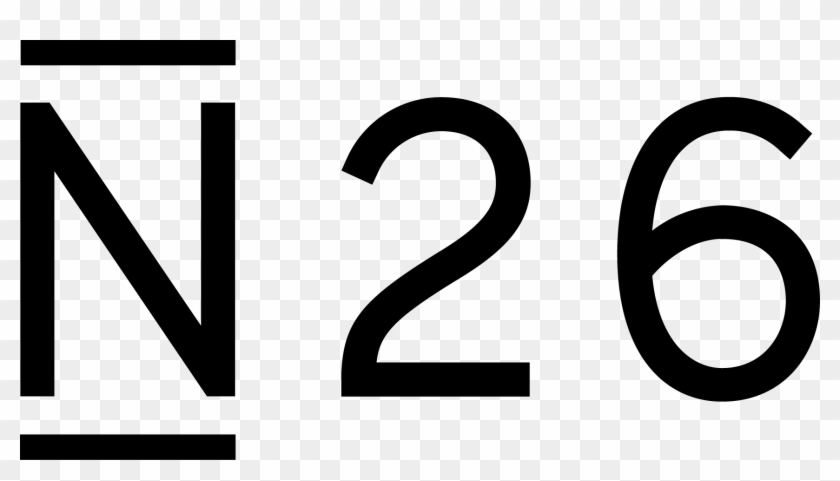 N26 is a Germany-based neobank with its headquarters in Berlin. N26 was created in a Rocket Internet Incubator in Munich in 2013 and now works in several member states of the SEPA (Single Euro Payments Area). It provides a primary current account and debit card for free, along with overdraft and investment products, and premium accounts for a monthly cost.
Consumers and corporations can use this digital bank. Funds transfers, bill payments, deposit accounts, NFC-enabled debit cards for online/offline trades, money withdrawals, and other services are available. The company even includes transaction monitoring tools. It provides an app-based platform that works on both iOS and Android devices. N26 is a European Union-based online bank that delivers mobile banking to its users. The unicorn has acquired close to $1.8 billion in its most recent investment round, making it one of Europe's most valuable and well-funded Fintechs.
The startup delivers all of its customers a free primary current account and a Debit MasterCard card, along with a Maestro card in select regions. Customers can request an overdraft and investment services as well. For a monthly cost, the startup provides premium accounts (N26 Metal and N26 You), which incorporate supplementary services. A video conference with N26's identity verification partner, IDnow, can be used to complete the account opening process. Only holders of certain passports and ID cards can check their identification online; others must go to a Postident-accredited German post office.
The unicorn delivers a free of cost introductory account without monthly charges for essential banking transactions or foreign currency credit card payments. ATM withdrawals are limited to five per month for such account-holders and three per month for others in the Eurozone (excluding Austria and Italy). Any further withdrawals are charged a €2 fee by N26. ATM withdrawals in foreign currencies cost 1.70 per cent on such accounts but are free for Metal and N26 You account customers.
The unicorn's services are available in 22 European countries. Customers in Austria, Germany, and the Netherlands can order a Maestro card from the company. In the United Kingdom, N26 ceased operations in April 2020. The unicorn had stated in November 2021 that they will leave the American market in January 2022, closing all (about) 500,000 accounts in the country. Regardless of the consumer's location, some portions of the website and customer service are available in English, German, French, Italian, and Spanish.
N26 is creating the first mobile bank that people all around the world want to use. The unicorn was formed in 2013 by Valentin Stalf and Maximilian Tayenthal, and the first product was released in early 2015. N26 has reimagined banking for the twenty-first century, with a complete European banking licence, cutting-edge technology, and no branch network. N26 now has over 7 million customers across 25 countries. The startup's 1500-strong workforce is spread over eight international offices in Berlin, Barcelona, Madrid, Milan, Paris, Vienna, and Sao Paulo.
3. Celonis
Sector- Business Intelligence, Saas, Analytics and Software
Products & Services- Enterprise Software Solutions
Founders- Bastian Nominacher and Alexander Rinke
Date Of Starting- 2011
Geographical Range- Global
Company Stage- Series D
Number of Investors- 16
Key Investors- Accel, Benchmark, TCV and T. Rowe Price
Funding Rounds- 4
Total Funding Amount- $ 1.37 Billion
Valuation- $ 11 Billion
Celonis, based in Munich, Germany, is a data processing unicorn startup. It delivers software for process mining and execution management. Real-time data intake, process and task mining, planning and simulation, action flow management, and visual and daily management tools are all provided by the organisation. Business users can use the Celonis Execution Management System (EMS) to identify process gaps, suggest remedial measures, and automate processes.
It has headquarters in Munich and New York and sells software as a service (SaaS) to help businesses optimise their processes. It assists companies in identifying and correcting hidden inefficiencies, allowing them to perform at levels they never imagined possible. This startup is a fast-growing, innovative software unicorn that creates and develops enterprise software solutions to help businesses improve their process implementation.
Celonis enrolled in the SAP Startup Focus programme in 2012, which is an accelerator for analytics entrepreneurs developing innovative applications on the SAP HANA platform. The startup struck a reseller agreement with SAP in July 2015. SAP has since rebranded the company as Celonis Process Mining by SAP. Celonis was the first SAP Startup Focus unicorn to enter a reseller agreement with the company.
AstraZeneca, Bosch, Coca-Cola, Citibank, Dell, GSK, L'Oréal, Siemens, Uber, and Vodafone are the corporations that use the Celonis Execution Management System to minimise inefficiencies and achieve breakthrough performance. It sells a Software as a service (SaaS) solution to improve business operations for corporations and SMEs. Celonis received the German Future Prize in 2019 from German President Angela Merkel.
Celonis is headquartered in Munich and New York City and has 17 headquarters all over the world. The unicorn raised $290 million in series C fundraising in November 2019, valued at $2.5 billion. Celonis raised a $1 billion series D investment at an $11 billion value in June 2021, making it the most valuable startup in New York and Germany, according to Forbes. In 2019, Gartner ranked Celonis the market leader in Process Mining.
Celonis bought the Belgian software business Banyas for an unknown sum in April 2019. To provide real-time access to SAP, Banyas technology was integrated into the Celonis platform. Celonis paid approximately $100 million for Integromat.com, a Czech software business, in October 2020. Integromat is a company that sells an integration platform (iPaaS). It bought Lenses.io, a London/Athens-based software firm with over 100 people that specialises in real-time streaming data products, in October 2021.
4. Gorillas
Sector- E-commerce, Grocery and Delivery
Products & Services- Grocery Delivery Services
Founders- Jorg Kattne, Ronny Shibley, Kagan Sumer, Ugur Samut and Canberk Donmez
Date Of Starting- 2020
Geographical Range- Europe and U.S.
Company Stage- Series C
Number of Investors- 22
Key Investors- Tencent, Fifth Wall, Thrive Capital and G Squared
Funding Rounds- 5
Total Funding Amount- $ 1.28 Billion
Valuation- $ 3.10 Billion
Gorillas is a Germany-based on-demand grocery delivery service that claims to deliver groceries within 10 minutes of placing an order by utilising dark retailers. Multi-category grocery products are available through its online platform. Fresh fruits, dairy, vegan products, cooling drinks, snacks, and more are among the startup's product offerings. According to the unicorn startup, things would be delivered within 10 minutes of placing an order. 
The Gorillas is reimagining a whole industry from the ground up, born out of a passion for cycling and a desire to make a difference. Groceries delivered to your house in minutes was an idea that seemed almost unthinkable until recently. Today, the unicorn's rider crew continues to do the same regularly. The startup which is an on-demand food and housekeeping delivery service allows users to place orders online from small, local businesses.
The company has set out on a quest to revolutionise the way you shop for food. It believes that in a world where we have the technology to travel to the moon, food shopping must be incredibly faster and more convenient. The company's scope of fresh fruits, dairy, vegan commodities, and cooling drinks, along with a unique selection from its local community partners, is based on high-quality, locally sourced products.
Although it began in Berlin, it quickly extended to several European locations and began to provide delivery services. The Gorillas are now present in several European cities, including Amsterdam, London, Paris, Madrid, Milan, and Munich, as well as New York, United States. The company received $44 million in Series A fundraising in December 2020, followed by $290 million in Series B funding in March 2021, and over $1 billion in Series C funding in October 2021.
The unicorn operates using bicycle couriers to deliver a selection of over 2000 products, including fresh fruits and vegetables, drinks, and beloved household commodities. Gorillas highlight one of its business commitments by supporting the concept of grocery shopping with adequate and fresh supplies when required, demonstrating an environmentalist approach by avoiding traffic and exhaust gas emissions with its concept of bicycle-based delivery. After the most recent round of funding, the firm is valued at $1 billion, making it the fastest startup unicorn in Germany ever (after only 9 months).
Gorillas, which has attracted high-value investments since its inception, has risen to become one of the fastest-growing businesses in Europe and a market leader. Gorillas, whose Series C funds saw a $1 billion increase in value in October 2021, has gained a new investor and business partner to its portfolio. Gorillas have tightened its grip on the European flash delivery business by acquiring Frichti, a French competitor, and forming a notable collaboration with Just Eat.
According to the startup, it has a fearless and dedicated team of employees with unequalled team spirit and a desire to always be riding. It is one of Europe's fastest-growing businesses, now operating in nine countries (with more on the way). With a $1 billion valuation and €305 million in total capital raised in March 2021, it became Germany's quickest unicorn startup. The Gorillas programme allows users to order and receive supermarket supplies. By the year 2022, it will have served over 60 cities in nine countries from over 200 warehouses.
5. Contentful
Sector- Cloud Computing, Saas and Content Management
Products & Services- Content Development Tools
Founders- Paolo Negri and Sascha Konietzke
Date Of Starting- 2013
Geographical Range- Global
Company Stage- Series F
Number of Investors- 14
Key Investors- Benchmark, Trinity Ventures, Salesforce Ventures and Sapphires Ventures
Funding Rounds- 6
Total Funding Amount- $ 333 Million
Valuation- $ 3 Billion
Based in Germany, Contentful is a content management software startup that runs on the cloud. The company's main product is a content management system. A modern stack website content hub, marketing & localization, onsite experiences, agile eCommerce, and other features are available on its platform. It separates content from its display and distributes it via cloud-based API tools. ALDO, TELUS, INTERCOM, and others are the clientele of the unicorn startup.
Sascha Konietzke and Paolo Negri founded Contentful, a headless content management system (CMS), in Berlin, Germany, in 2013. Contentful is the name of both the startup and the platform. Storageroom was the name of an earlier version of the platform. While the company avoids using words like 'headless' and 'content management system,' it is largely considered a headless CMS platform. The unicorns' headquarters are in San Francisco, California, with headquarters in Denver, Colorado, and Berlin as of June 2021.
Contentful makes it easier for digital teams to put together content and deliver experiences more quickly. Through easy customization and deep connection with any technological stack, its open and flexible content platform adapts to how digital builders work to fulfil business goals. Digital teams can reuse and automate content across devices and channels, allowing them to focus on their customers rather than content management.
The unicorn helps thousands of establishments throughout the spectrum of digital maturity move fast and fulfil customer demands with offices in centres like Berlin, San Francisco, and Denver, and a global team deployed across every time zone. IKEA, Vodafone, Electronic Arts, and more than 30% of the Fortune 500 rely on Contentful to deliver market-leading digital experiences at scale at every point of the consumer journey.
The startup is a headless content management system that allows businesses to distribute information across several mediums. The startup was created in 2013, and the first beta of its software platform was launched the following year. Contentful, according to the Forrester Wave, Agile Content Management Systems (CMSes) Q1 2021 report, has a clearly-articulated vision for assisting businesses in being digitally efficient, along with the capabilities to assist them in doing so.
In 2018, the company raised $35.5 million in a Series D round of funding from OMERS, Benchmark, Balderton Capital, General Catalyst, Sapphire Ventures, and the investment arm of CRM software company Salesforce. Contentful raised $80 million in a Series E round of funding from VC corporations Sapphire Ventures, General Catalyst, and Salesforce Ventures in June 2020.
In a New York Times article published in 2019, CB Insights estimated that Contentful would become a unicorn startup worth more than one billion dollars. In March 2021, the startup unicorn launched an online store for third-party and Contentful-developed apps that all run on the Contentful platform. Simultaneously, the company made its APIs publicly available to encourage the development of more apps.
6. Flink
Sector- E-commerce, Food & Beverage and Grocery
Products & Services- Food Delivery Services
Founders- Julian Dames, Oliver Merkel, Christoph Cordes, Saad Saeed and Nikolas Bullwinkle
Date Of Starting- 2014
Geographical Range- Germany
Company Stage- Series B
Number of Investors- 10
Key Investors- Northzone, Prosus, Bond Capital and Mubadala
Funding Rounds- 4
Total Funding Amount- $ 1.1 Billion
Valuation- $ 2.85 Billion

Flink is an online supermarket based in Germany that is changing the way you shop for groceries. The startup promises to deliver to your door in minutes with a large variety of over 2,400 high-quality products. It prioritises its customers' needs and makes certain that all products delivered are both fresh and nutritious. The startup can tailor its national coverage to provide the customers with specific regional products in every city. 
Multi-category grocery products are available through its online platform. Fruits and vegetables, dairy products, day-to-day essentials, and different items are available. The unicorn's services are available in several locations, including Berlin, Essen, Frankfurt, Bonn, and others. Flink is an internet business that provides ten-minute shopping deliveries. Its delivery centres are in densely populated inner-city areas, and it attempts to be environmentally friendly by delivering on electric bikes and utilising recyclable packaging.
After four months of operation, the unicorn startup has opened more than 50 hubs in 18 cities, directly reaching more than three million customers. In addition, it is releasing a new hub every two days. Flink believes that the food delivery business in Germany is slowly switching online, and as a consequence, the startup aims to expand its operations across all dimensions as fast as possible. Clients presently receive over 2,400 distinct products from the unicorn company. It is a fast-growing e-commerce company with a strong desire to improve its services. 
Flink, a Berlin-based online grocery and food e-commerce unicorn, has raised $240 million (about €198 million) in a new round of funding headed by new investors Prosus, BOND, and Mubadala Capital. Following the funding, REWE Group, one of Germany's leading grocery chains, will form a strategic collaboration. Flink promotes local products, employs environmentally friendly packaging, and uses e-bikes to deliver. With a diverse and multicultural team, it takes pleasure in being an inclusive and equal opportunity employer.
According to the corporation, customer retention is increasing, with some customers ordering twice a week or more. Simultaneously, Flink continues to extend its product line each week to provide customers with their favourite national brands, organic products, and local hero businesses. Flink enters the market with ultra-fast commodity delivery, generally under 10 minutes, allowing customers to receive what they need quickly. The startup was founded by experienced e-commerce professionals and is supported by some of Europe's most known investors. 
Quick delivery models, like Flink, offer larger margins and aim to change the way customers think about grocery buying, according to the unicorn. Consumers are moving away from the majority and scheduled buying and toward daily shopping with a more comprehensive variety of products and better customer service thanks to quick delivery models. Flink is a 10-minute grocery delivery service that provides supermarket-like costs. The platform claims to supply a wide selection of major brands as well as fresh organic products.
7. Trade Republic
Sector- Financial Technology, Cryptocurrency, Finance and Trading Platform
Products & Services- Financial Services
Founders- Thomas Pischke, Christian Hecker and Marco Cancellieri
Date Of Starting- 2015
Geographical Range- Germany, Spain, France and Austria
Company Stage- Series C
Number of Investors- 7
Key Investors- TCV, Accel, Sequoia Capital and Founders Fund
Funding Rounds- 3
Total Funding Amount- $ 979 Million
Valuation- $ 5.3 Billion
The Trade Republic is a German bank with a banking licence and is regulated by both the Bundesbank and the BaFin (Federal Financial Supervisory Authority). Christian Hecker, Thomas Pischke, and Marco Cancellieri started the Germany-based startup in 2015. The Trade Republic is a capital market asset trading platform with an app. Through several trading platforms, customers can buy, sell, and trade stocks, ETFs, and cryptos, among other things. 
The unicorn startup provides millions of Europeans with easy, secure, and free access to financial markets, allowing them to build wealth. To assist brokers, it provides trading tools, an economic calendar, market research, market news, an Islamic account, and more. The Hamburg Stock Exchange oversees the stock price quality of stocks and ETFs. If relevant, spreads are tied to the XETRA (Deutsche Börse) reference market.
The unicorn was formed in the Comdirect Bank startup incubator in Munich in 2015 under the name Neon Trading. The startup realises cost savings through cutting-edge technology and transfers them on to its customers with no account charge, and no negative interest rates. HSBC and solarisBank are two of Trade Republic's well-known partners. Trade Republic's major goal is to become Germany's number one retail broker in the mass market investing arena.
This startup is like a republic- to the people, by the people and for the people. With over 9.000 stocks, ETFs, Crypto, and 300.000 derivatives, Trade Republic is the only broker in Germany to offer its customers long-term zero-fee savings offers. The Trade Republic app offers quick account creation through mobile and online, convenient search and filter functions, a personal timeline, and extended trading hours. On trading days, derivatives can also be exchanged.
The startup does not intend to offer its service for B2B collaborations at this time, in light of its goal. It does not want to be the white-labelling Trade Republic. It wants to develop itself as a stand-alone brand. Sino AG became a strategic investor in the Trade Republic in 2017. Following its successful market launch, the company was able to raise 900 million euros in a Series C round of funding in May 2021, with Sequoia Capital, Accel, Peter Thiel's Founders Fund, Creandum, and Project A among the investors.
The Trade Republic had 150,000 users as of April 2020. According to the unicorn startup, more than a third of its clients had never purchased a stock or invested in an ETF before. In November 2020, Trade Republic launched its services in Austria, followed by France and Spain in 2021. According to reports, the organisation will have 600,000 users and four billion euros in assets under control by the end of 2022. Eighty per cent of users would have set up an equities or exchange-traded fund (ETF) savings account.
The Trade Republic is Europe's first commission-free and mobile broker. It lets individual investors trade stocks, ETFs, and derivatives commission-free on their mobile devices. The Trade Republic aspires to be the simplest, fastest, and most affordable way to invest in the capital markets. The unicorn business is a Berlin-based German online broker. A smartphone app can be used to trade stocks, derivatives, and cryptocurrency on its platform.
8. Tier Mobility
Sector- Green Technology, Electric Vehicle and Transportation
Products & Services- Ride-Sharing Services
Founders- Lawrence Leuschner, Julian Blessin and Matthias Laug
Date Of Starting- 2018
Geographical Range- Europe and UAE
Company Stage- Series D
Number of Investors- 26
Key Investors- SoftBank Group Corp, Mubadala, Northzone and Point Nine
Funding Rounds- 11
Total Funding Amount- $ 583 Million
Valuation- $ 2 Billion
Tier Mobility is Europe's foremost shared micro-mobility startup, with the purpose to 'Change Mobility for the Better.' Tier helps communities reduce their dependence on cars by providing a range of shared, light electric vehicles, such as scooters, bikes, and mopeds, powered by a proprietary energy network. TIER, founded in 2018 by Lawrence Leuschner, Matthias Laug, and Julian Blessin, is based in Germany and presently operates in over 100 cities throughout 22 European and Middle Eastern nations. 
The startup offers an electric kick-scooter rental platform based on an app. Users may use the smartphone app to find, book, and unlock scooters on their platform. It has a variety of payment choices, traffic congestion optimization, and other features. Users must park their vehicle at any public parking area at the end of the journey. It also provides shared mobility options for businesses. Their scooters have interchangeable batteries that may be swapped out at several company stations throughout the city. 
The one-time registration requires a cell phone number and is done using an app. The app allows you to borrow and return items. The fees vary by city, but typically include a one-euro base fee and a per-minute charge. According to the free-floating principle, the rental can begin and finish practically anywhere. Geo zones, which are established in conjunction with the city and where vehicles are not permitted to be parked, are an exception.
The unicorn is a Berlin-based e-scooter and bicycle rental startup that was established in 2018. The business creates, sells, and manages a digital platform for the leasing of small electric automobiles. You may rent e-scooters, mopeds, and bicycles. TIER has been carbon neutral since 2020, with a focus on offering the safest, most egalitarian, and most sustainable mobility solution.
According to the startup, it was faster than the competition in reaching the milestones of one million journeys (April 2019) and two million trips (June 2019). The corporation was transformed into a European company in 2021. TIER purchased Ford's e-scooter division, Spin, in March of this year. TIER Mobility is a micro-mobility startup that offers consumers long-term ride-sharing alternatives.
At regular intervals, service professionals load, inspect, and service the vehicles on site. Nextbike, the US e-scooter supplier SPIN, the Italian affiliate of the e-scooter rental business WIND Vento Mobility, the Makery, Pushme Inc., and Fantasy are all part of TIER Mobility SE. TIER's app allows users to rent its services in 160 cities across 16 European nations. In Germany, there are 67 cities. TIER is represented in over 520 locations and 21 countries through its subsidiaries.
Tier Mobility is a European shared micro-mobility company whose goal is to change mobility for the better. TIER, which is based in Berlin, Germany, contributes to the continuous transformation of transportation by assisting cities in reducing emissions and traffic congestion. The unicorn has offered more than 25 million rides so far, surpassing 10 million in less than a year since it began operations. The organisation now has operations in more than 90 locations in 11 countries, including the world's capitals of Paris, London, Berlin, and Dubai.
9. Solarisbank
Sector- Financial Technology, Information Technology, Banking and Finance
Products & Services- Financial Services
Founders- Marko Wenthin, Andreas Bittner and Peter Grosskopf
Date Of Starting- 2016 
Geographical Range- Europe
Company Stage- Series D
Number of Investors- 24
Key Investors- Visa, Hv Capital, ABN Amro and Plug and Play Tech Centre
Funding Rounds- 5
Total Funding Amount- $ 402 Million
Valuation- $ 1.6 Billion
Solarisbank is a Berlin-based fintech startup with a German banking licence that provides a Banking-as-a-Service Platform. It provides a licensed banking platform with API access and API solutions for open banking. It allows financial organisations to provide customised services based on customer needs. The startup offers a variety of services, including marketplace payment services, voucher issuance, e-money, escrow solutions, and more. 
This Germany-based unicorn startup is a banking-as-a-Service platform that allows other businesses to use APIs to offer their financial services. The startup was founded in 2015 by Andreas Bittner and Marko Wenthin as part of Finleap, a fintech company based in Berlin, Germany. After gaining its banking licence, Solarisbank was officially opened in March 2016. The unicorn formed a strategic partnership with MasterCard in October 2016 to create new financial modules.
Solarisbank is the first Banking-as-a-Service platform to be granted a complete banking licence, allowing businesses to offer their financial services. The startup's modular services, including payments and e-money, lending, digital banking, and services supplied by integrated third party suppliers, are accessible through APIs. It develops a technologically advanced banking ecosystem for fintech and established digital enterprises, as well as banks and corporations, by doing so.
The unicorn is alleged to have added more than 20 enterprises to its banking platform and has passed its banking licence to six European nations. Arvato Financial Solutions, SBI Group, BBVA, Visa, Lakestar, and ABN AMRO's Digital Impact Fund invested $70 million in Solarisbank in March 2018. The startup provides financial services, including a suite of banking APIs, account setup and maintenance, transaction services, and deposit and credit business, among other things. Add-on services, AML/KYC-compliant identification, and other features are also available.
Solarisbank raised €60 million in Series C fundraising from HV Holtzbrinck Ventures, Vulcan Capital, Samsung Catalyst Fund, and Storm Ventures in June 2020. The unicorn startup claims to offer a banking platform that allows its users, mostly digital businesses and financial services startups, to access a variety of banking service modules that can subsequently be integrated into their processes, websites, or mobile apps. Solarisbank was a finalist for the 2016 Global Banking Awards' Most Disruptive Innovation Award, which was hosted in Spain.
10. WeFox
Sector- Insurance Technology, Financial Technology and Software
Products & Services- Insurance and Financial Services
Founders- Dario Fazlic, Julian Teicke, Teodoro Martino, Jonathan Seoane and Fabian Wesemann
Date Of Starting- 2015
Geographical Range- Europe
Company Stage- Series C
Number of Investors- 35
Key Investors- Mubadala, Salesforce, Partners Group and Harbert Management
Funding Rounds- 8
Total Funding Amount- $ 1.01 Billion
Valuation- $ 3 Billion
The Wefox Group is a corporation that specialises in digital insurance. Wefox and ONE are their two primary businesses. The unicorn startup Wefox was founded in 2015. It seeks to build a transparent and customised method for recommending insurance coverages to possible customers using data-driven insights. Additionally, the Wefox Group is committed to protecting client data against possible exploitation. The startup is located in Berlin, Germany, and it sells to consumers all over Europe. 
Wefox is the first digital insurance startup in the world, integrating technology with human knowledge to furnish clients with a more suitable approach to managing, tracking, and paying for their insurance. It is digital insurance that brings together cutting-edge rates and experienced professionals under one roof. The unicorn provides insurance quotations for automobiles, personal liability, and home insurance. It even provides a digital platform for users to manage policies. Individuals can compare P&C insurance through an app. 
The startup redefines insurance and improves it to keep people safe. Julian Teicke, the founder and CEO of the unicorn, had a straightforward objective from the start: a firm built on confidence, clarity, and unity. It has a diverse group of professionals from various fields, including insurance and technology enterprises, consultants and programmers, dreamers and doers, misunderstood geniuses, and outspoken outlaws. The unicorn startup aims to make the world a better place through technology.
Wefox Group, a Berlin-based insurance firm, has become Europe's next unicorn after receiving $110 million in its latest round of Series B fundraising, just months after breaking the record for the largest such funding round by a European insurance startup. Wefox wants to revolutionise the way people think about insurance. The startup believes that insurance is quite necessary and it addresses the most important issues. According to the company, insurance is about people's lives and livelihoods, second chances and better opportunities.
The parent company owns ONE, an insurance app, and Wefox, a digital insurance marketplace with 330 employees and 500,000 consumers in six markets. Switzerland, Germany, Spain, Austria, and Italy are all served by the startup. Wefox, whose chief technology officer is Sergi Baos Lara, a Forbes Under 30 Europe alum, plans to put its current investment into a new platform that will be introduced in April and model alongside its existing insurance products, which have jolted an old and slow insurance sector awake.
The corporation is divided into two main divisions. The first is wefox, formerly FinanceFox – a digital insurance marketplace that allows users to observe, modify, and execute insurance contracts using a mobile application. Wefox hopes to benefit customers by providing a more effective way to obtain insurance information, while at the same time assisting insurance brokers in managing their consumers and finding new ones. Since 2015, Wefox has been in business.
Wefox Group's second business service is ONE, a digital insurance provider. To administer this service, wefox bought ONE Insurance Ltd, a Liechtenstein-based digital insurance provider. It allows customers to utilise the mobile application to file insurance claims. ONE's objective is to use data to improve risk analysis and insurance coverage for consumers. In 2018, ONE was introduced.
Conclusion
With 83 million residents and a GDP of almost $4 trillion, Germany is Europe's largest economy. A thriving startup ecosystem has resulted from creation and innovation, and it is drawing major investment. So far this year, German startups have raised a total of €8.1 billion, surpassing the total raised in 2020 by more than 35%. Germany was named the world's most innovative country by Bloomberg last year for a reason.
The German market has long been considered to be exceptionally appealing to both, domestic and international businesses. With its strong infrastructure, central location in Europe, admiringly dedicated and qualified workforce, funding programmes, and VC investment opportunities, Germany continues to draw entrepreneurs from all over the world.
German startups and unicorns have a lot of potential. They are seeing an increase in interest, which is expected to continue for the time being. The German market is considered very profitable when it comes to starting a new business or acquiring a venture capital investment.