Trends
Jammu and Kashmir help India's efforts to become a lithium powerhouse
In Jammu and Kashmir, India, lithium reserves have been found for the first time, according to a study from the Geological Survey of India
In the era of electric vehicles and personal electronics, lithium plays a significant role. Nevertheless, the lightest metal known to man is also notoriously hard to come by. As a result, the finding of lithium resources in Jammu and Kashmir may shift the course of Indian history. The lightest metal known to man is also notoriously hard to come by. 
The discovery of lithium riches in Jammu and Kashmir might thereby alter the path of Indian history. In Jammu and Kashmir, India, lithium reserves have been found for the first time, according to a study from the Geological Survey of India (GSI), which was issued on February 9.  According to a release, "GSI established 5.9 million metric tonnes of inferred lithium resources (G3) for the first time in the Salal-Haimana region in the Reasi district of J&K.
It is almost half as dense as water, with a specific gravity of 0.534. It is a soft, silvery-white metal in its pure elemental form, but because of its extreme reactivity it is seldom seen in this state's natural environment. The USGS reports that lithium is a trace element that frequently substitutes for magnesium in typical rock-forming minerals. The continental crust of the Earth contains, on average, 20 parts per million of lithium. According to the USGS, it is more plentiful than some of the more well-known metals, such as tin and silver.
The USGS Mineral Commodity Summaries have updated the projected global lithium resources for 2022 to 80 million tonnes. The element can now be extracted from deposits estimated at slightly over 22 million metric tonnes, with Chile leading the pack with 9.2 million metric tonnes. "Part of a mineral resource for which tonnage, grade, and mineral composition may be calculated with a low level of confidence" is what is meant by "inferred resources. It is assumed but not confirmed based on geological data.
According to the United Nations Framework Classification for Fossil Fuels, amounts are always approximate, and there will be some degree of uncertainty surrounding the estimates, except for previous output, which may be quantified.  "The best estimate scenario is similar to the sum of the high and moderate confidence estimations (G1 and G2), but a scenario with a low estimate is equivalent to one with a high confidence estimate (G1).  According to the UN, a high-estimate scenario is equal to the sum of high, moderate, and low confidence estimations (G1 + G2 + G3).
The project is still in the exploratory stage, as is customary in India, as indicated by the G4 classification, according to the Union Ministry of Mines and Coal.
India requires essential abilities.
Several industries have been transformed by the advent of lithium-ion batteries (LiB), most notably the electric vehicle (EV) sector. In India, the uptake of LIB is rising. According to JMK Research, a specialist consultant for renewable energy, the annual LiB market in India would amount to 116 GWh in 2030, with EVs making up over 90% of the total market as a result of the massive government objectives for adding variable renewable energy sources to the grid. 
According to JMK Research, battery costs account for approximately 65% of the total cost of lithium-ion batteries, with battery management systems (BMS) accounting for 15% and the exterior box accounting for 20%.
The manufacturing of battery packs and related BMS has so far completely taken over the market in India, and while thermal pads still need to be imported, Indian manufacturers can make the majority of the sub-components that go into a battery pack.  The Indian battery pack assemblers also provide the majority of the BMS and exterior boxes.
The Indian Space Research Organization's (ISRO) Vikram Sarabhai Space Centre (Isro) has successfully constructed and validated lithium-ion batteries with capacities ranging from 1. 5 Ah to 100 Ah, which is a first for the nation. Following the successful use of domestic lithium-ion batteries in several satellites and launch vehicle missions, Isro committed to transferring this technology to industries to develop production facilities capable of meeting the entire nation's power storage needs.
By 2030, the Center wants to guarantee that at least 30% of new car registrations will be electric vehicles. Due to this, it has concentrated on creating the value chain for batteries, or cells, and as a result, it promotes the production of lithium-ion cells locally. A production-linked incentives (PLI) program, which includes financial allocations for Advanced Chemistry Cell (ACC) batteries under the National Programme for Advanced Chemistry Cell (NPACC) for automobiles and auto components, was later announced by the Center in April 2021 after the import duty on lithium-ion cells was doubled to 10%.
Demand for lithium batteries will increase fivefold globally by 2030, according to Li-Bridge
According to the public-private partnership Li-Bridge, the demand for lithium batteries is predicted to increase more than fivefold globally by 2030 as more people choose electric vehicles and energy storage devices. According to the research, the demand for lithium batteries in the United States is expected to rise more than six times by the end of the decade, reaching $55 billion annually, but the nation is still expected to rely on imports for its supply.
Argonne National Laboratory, which receives funding from the U.S. Department of Energy, is in charge of coordination for Li-Bridge, which aims to hasten the creation of a reliable supply chain for lithium-based batteries. During the past several years, demand for EVs has increased as environmentally aware buyers buy vehicles with electric drive trains in response to rising gasoline prices.
Military systems, consumer, medical, and industrial gadgets, as well as a variety of vehicles, will all depend on lithium batteries in the coming years. According to the Li-Bridge analysis, under the existing circumstances, US businesses and employees will only be able to profit from less than 30% of the value of domestic cell phone consumption.  According to Li-Bridge, "the absence of a sizable lithium battery supply chain in the United States and the lack of safe access to energy supplies pose severe concerns for U.S.
The EV boom's catalyst: lithium?
For the first time in the EV era, lithium-ion battery prices rose last year, claims the source. Elon Musk bemoaned the "insane" rise in the price of lithium and asserted that one of the biggest issues confronting Tesla Inc. was the high cost of raw materials. While the federal government has promised incentives worth at least $3.4 billion to speed up its slow adoption of EVs, Prime Minister Narendra Modi has pledged to attain net zero by 2070.
According to the notion, making batteries locally will reduce the ultimate cost for the mass market and establish the country as a potential exporter, allowing it to capitalise on the increasing global demand. Billionaires are interested in the initiatives, including Mukesh Ambani, whose Reliance Industries Ltd. is building an EV battery factory as part of a bigger $76 billion push into sustainable energy.
Ambani's is one of three companies—along with bullion refiner Rajesh Exports Ltd. and scooter producer Ola Electric Mobility Pvt.—that will get incentives as part of a $2.3 billion programme to support the development of novel battery cells. The second-most populous country in the world lacks a large fraction of the raw materials needed to produce lithium-ion batteries on a global scale, much alone to fulfil local demand, which Crisil forecasts would multiply 100-fold by 2030.
The need for the metals used in lithium-ion batteries, such as lithium, nickel, cobalt, and others, is rising as civilization moves away from gasoline-powered internal combustion engines. The access obstacles are "quite considerable," says Jasmeet Singh Kalsi, director of Manikaran Power Ltd.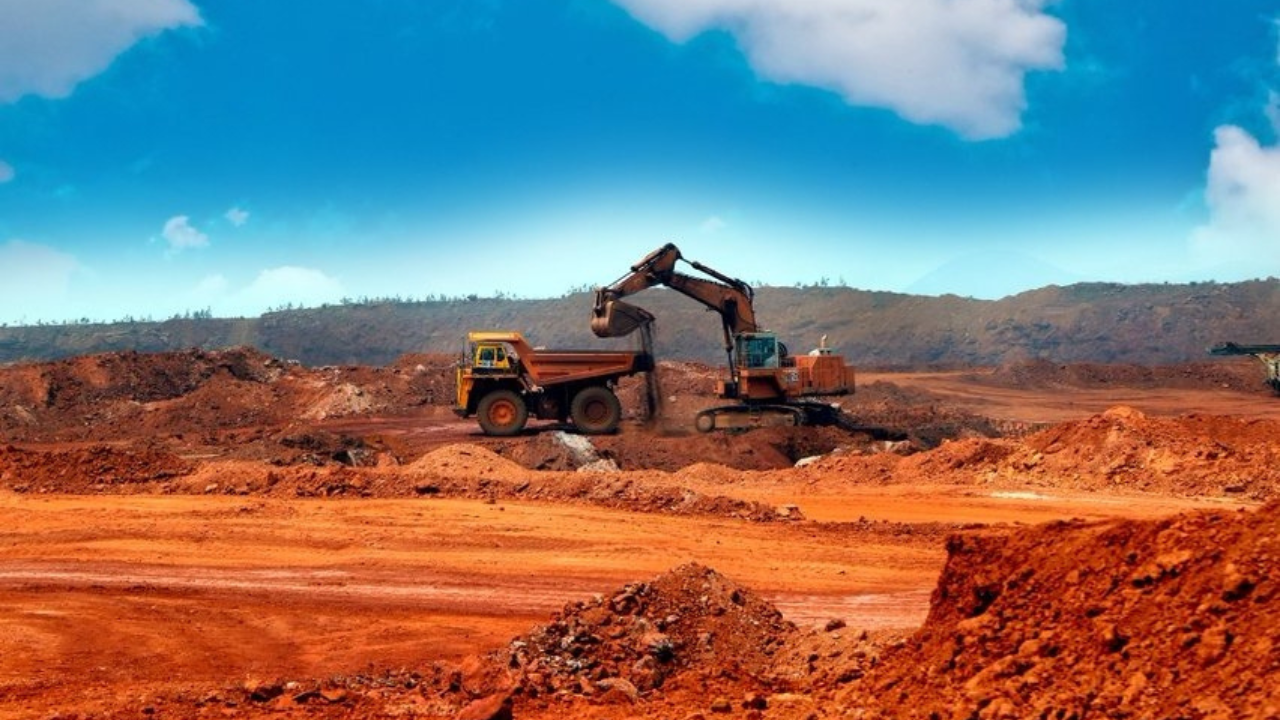 The company is building India's first lithium refinery and looking for nickel, cobalt, and copper assets abroad since "a lot of it has been taken by China." Before catching up, India still has a long way to go. In addition, it must compete with competing nations like the US, which is working to boost domestic battery production in an effort to undermine China's market supremacy.
edited and proofread by nikita sharma