Trends
Charlie Munger still prefer big banks and dislikes cryptocurrency.
Charlie Munger, the 99-year-old vice chairman of Berkshire Hathaway and a devoted friend and business partner of Warren Buffett.
Charlie Munger still prefers big banks and dislikes cryptocurrency.
Berkshire Hathaway has reduced its top financial holdings, Charlie Munger, the 99-year-old vice chairman of Berkshire Hathaway and a devoted friend and business partner of Warren Buffett, said he still supports several large bank stocks.
Also, he intensified his longstanding condemnation of cryptocurrency. Munger added, about bank stocks, during the annual meeting of the Los Angeles-based newspaper publisher Daily Journal, where he served as chairman until last year, "I could have different opinions [than Buffett]." Munger, one of Daily Journal's top investors, is still a member of the board of directors.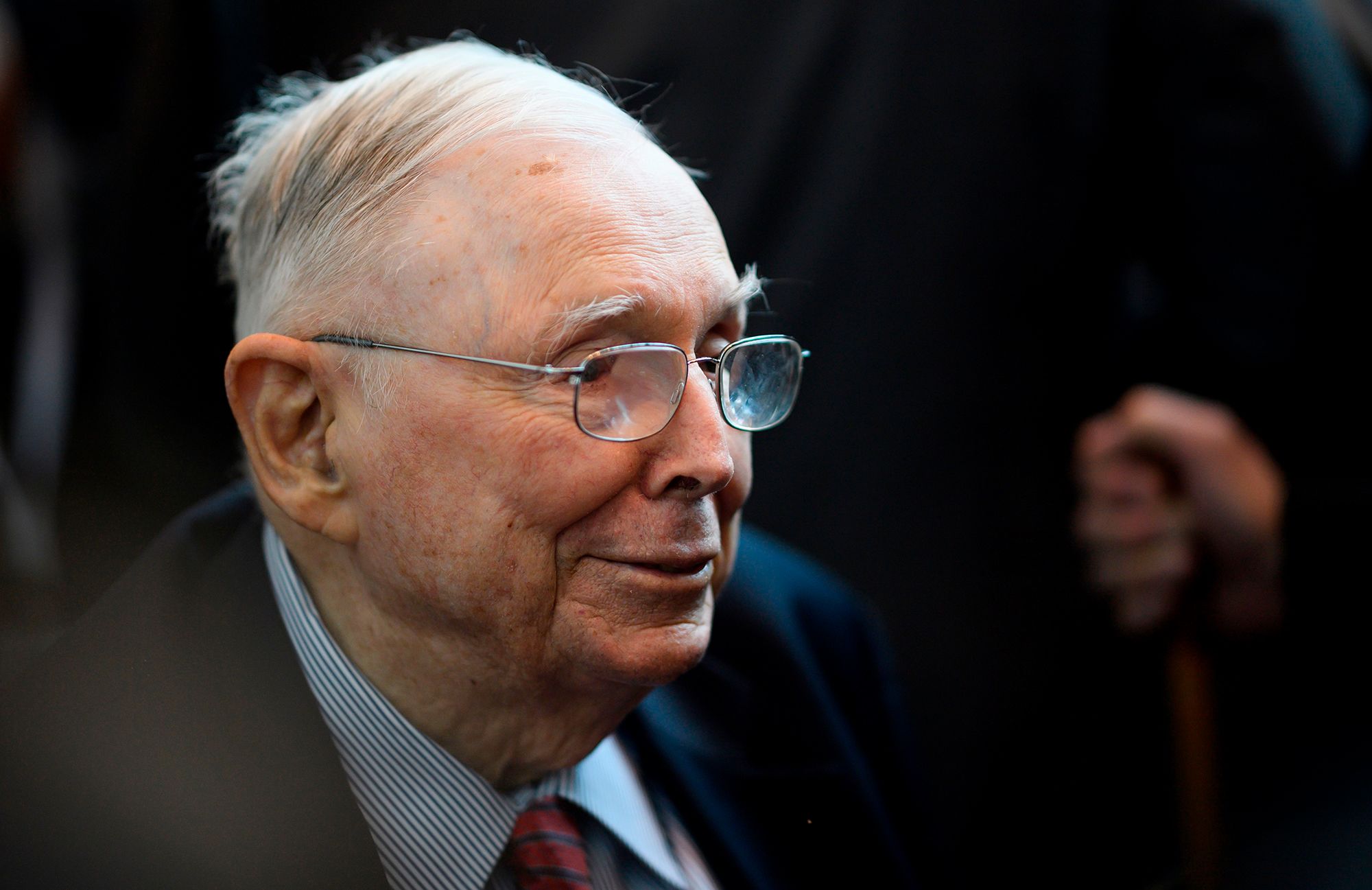 Daily Journal is a conglomerate that also owns several individual stocks, similar to Berkshire Hathaway (BRKB). Compared to Berkshire, Daily Journal's portfolio is substantially smaller. Yet, the business does have shares in four illustrious firms: Bank of America (BAC), US Bancorp (USB), Wells Fargo (WFC), and Alibaba in China (BABA).
Munger claimed that the reason he does not want to sell Daily Journal's bank holdings is that Daily Journal purchased a large number of the stocks at bargain prices during the 2008–2009 financial crisis. Hence, if the corporation cashed in on those gains, California would tax it heavily. 
We're not in a typical circumstance. We're prepared to keep them for a while, he declared. The Daily Journal asked Munger about ChatGPT and how it would affect the newspaper industry as he sometimes sipped on a Diet Coke (Coca-Cola (KO) is one of Berkshire's top stock holdings) and chewed on peanut brittle from Berkshire-owned See's Candies.
"Artificial intelligence is incredibly essential, yet the topic is covered in a lot of irrational hype. Cancer would not be cured by AI, he insisted. "It also contains a lot of rubbish. It's a mixed blessing in my opinion.
Munger on crypto and China
In light of the uproar surrounding the alleged Chinese spy balloon and the nation's crackdown on several of its domestic businesses, Munger was also questioned about some of Daily Journal's assets in China. Although acknowledging that Daily Journal's investment in Alibaba was "one of the greatest blunders I ever made," Munger said he still had optimism about the Chinese economy. "I never gave [Alibaba] a second thought as a store. It would be a competitive industry, he said.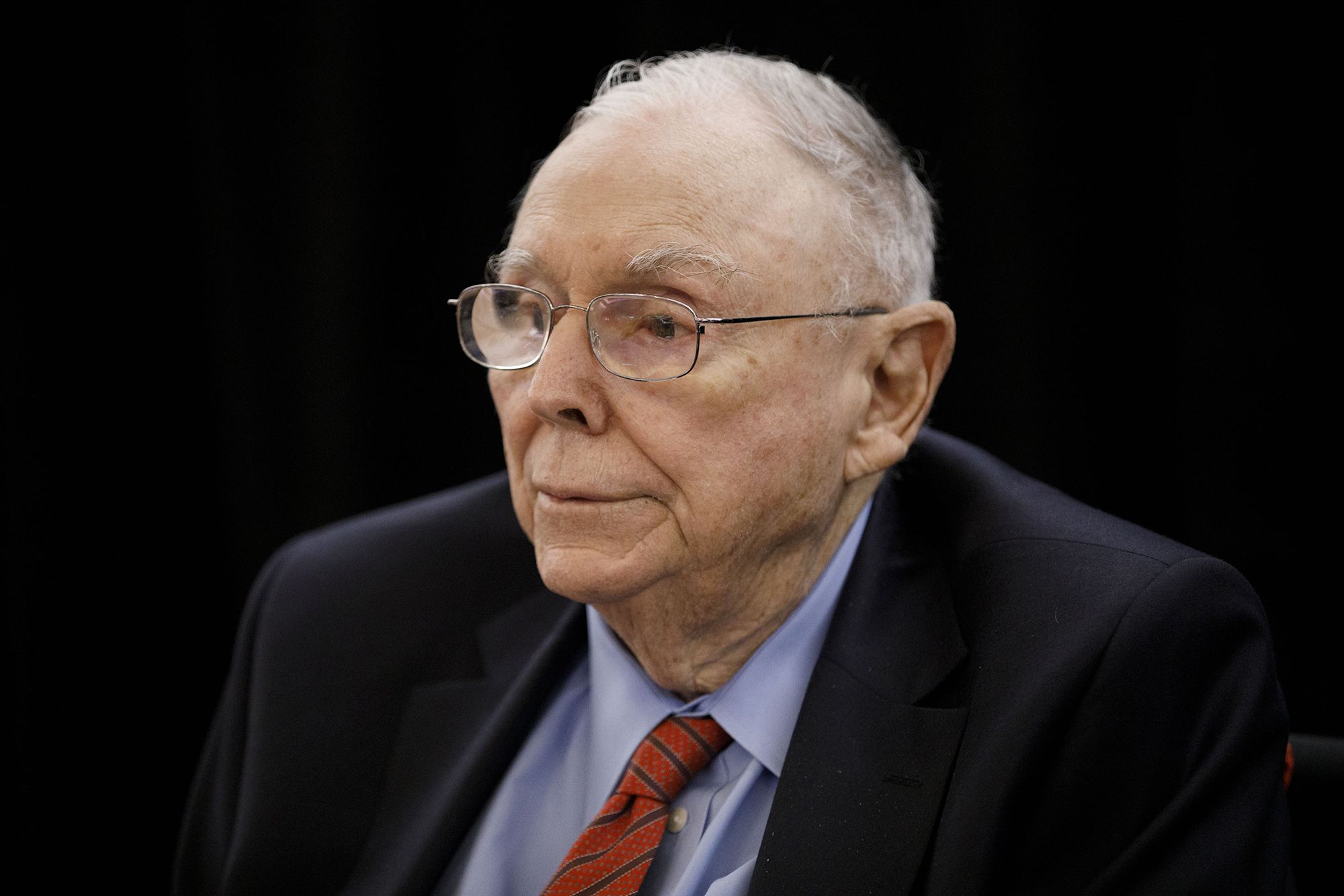 Munger was also asked why he and Buffett favour owning shares of Chinese electric car manufacturer BYD over Elon Musk's Tesla (TSLA). BYD is so far ahead of Tesla in China that it's almost absurd, according to Munger. He acknowledged that the stock is pricey nevertheless.
Throughout the past year, Berkshire has decreased its ownership of BYD. Munger, a vocal opponent of bitcoin and other cryptocurrencies, maintained his criticism of them on Wednesday, repeatedly referring to cryptocurrency as a four-letter expletive for dung. Munger, a vocal opponent of bitcoin and other cryptocurrencies, maintained his criticism.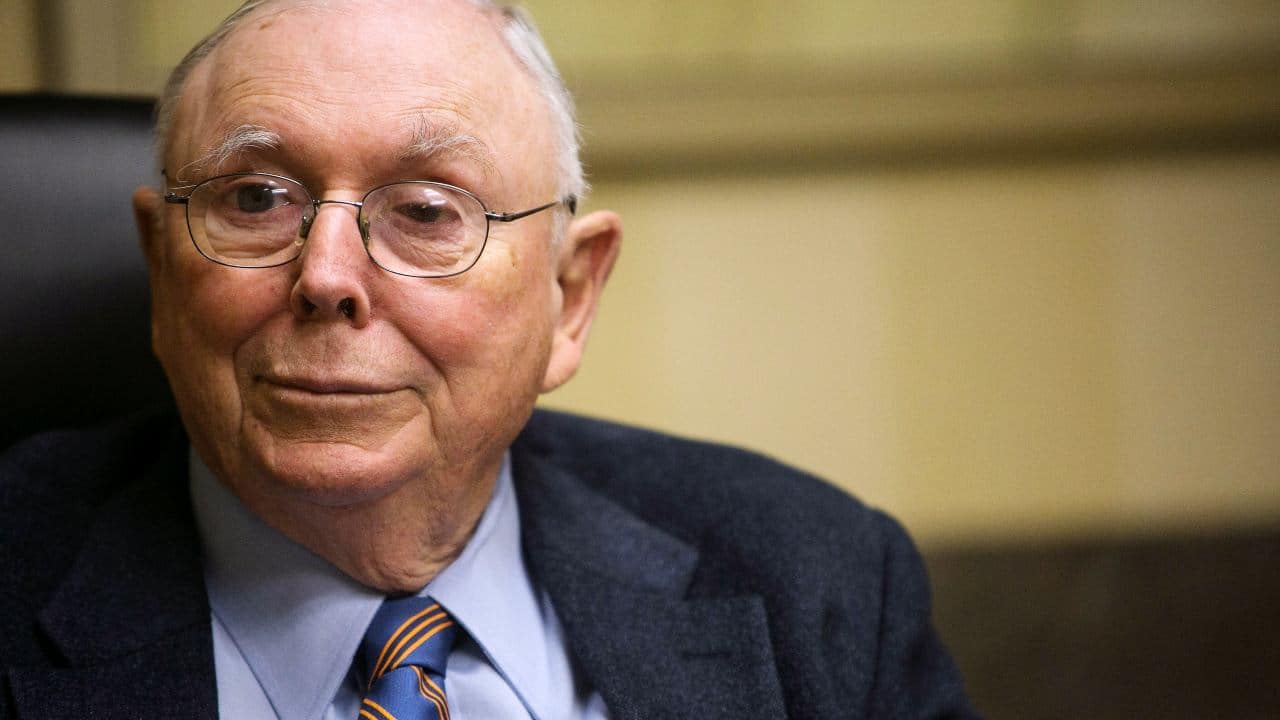 He said, "I think those who reject my stance are stupid," and advised investors to steer clear of those who advocate for cryptocurrencies, calling them "worthless," "crazy," "insane," and "unspeakable." Munger has recently advocated for the US to outlaw cryptocurrency in an editorial post for the Wall Street Journal. In a matter of months, investors could hear more from Munger. During Berkshire's annual meeting on May 6 in Omaha, he is anticipated to make an appearance beside Buffett.
99-Year-Old Charlie Munger Demands a Ban on Crypto
Charlie Munger, a 99-year-old millionaire, believes that the absence of regulation in the cryptocurrency sector is motivating private enterprises to launch coins with rapacious tokenomics. He is correct, but his suggestion to outright outlaw all cryptocurrencies in the US sounds very extreme. vice chairman of Berkshire Hathaway, who is 99 years old, wrote an opinion piece for the Wall Street Journal in which he demanded that the US outlaw cryptocurrency completely.
Cryptocurrencies are neither money, commodities, nor securities. Instead, it's a wagering agreement with a house advantage of about 100% made in a nation where wagering agreements are often exclusively governed by states that compete in laxness, according to Munger. He attacked cryptocurrency projects for pre-selling tokens to VCs before releasing only a small portion of the token supply to the general public, calling this practise a predatory plan that permits seed-round investors to dump their holdings on retail investors.
Such awful excess has continued because there is a regulatory loophole, according to Munger, who cited the requirement that government disclosures be approved in advance before a privately held corporation may issue a new currency. Next, he advised the US to just prohibit cryptocurrencies as they are in China, saying that the country should be grateful to "Chinese communist leader [Xi Jinping] for his great example of uncommon wisdom."
Although it's not the first time the billionaire has discussed cryptocurrencies, this op-ed is maybe his most logical critique of the sector to far. The asset class was described as "disgusting and antithetical to the interests of society" by Munger in May 2021. He also said that he didn't "welcome a currency that's so handy to kidnappers and extortionists and so on."Warren Buffett, the chairman and CEO of Berkshire Hathaway, has also stated his scepticism of cryptocurrencies, but in kinder terms than Munger.