Trends
Earthquake Prone Delhi; Will It Be Able To Handle What Happened In Turkey And Syria? How Prepared Is The National Capital, One Of The Most Populated Cities In The World?
The back-to-back devastating earthquakes in Turkey and Syria have killed more than 8000 people, and while thousands more may be buried under the rubble of fallen buildings, even as day and night rescue operations are in full force, it is not easy to ignore the concern back home - Nearly 60% of the Indian States are prone to quakes and Delhi lies in one of the most high-risk areas; how prepared are we?
Turkey and Syria are reeling from the devastation, loss of lives and thousands injured in the aftermath of powerful earthquakes that rocked the two countries. 
While rescue efforts and aid are pouring in from worldwide, one cannot ignore the fact that India and the majority of its states fall under the category of high seismic zones.
In fact, the country's capital New Delhi falls in one of the most high-risk areas; it is also one of the most populated cities in the world.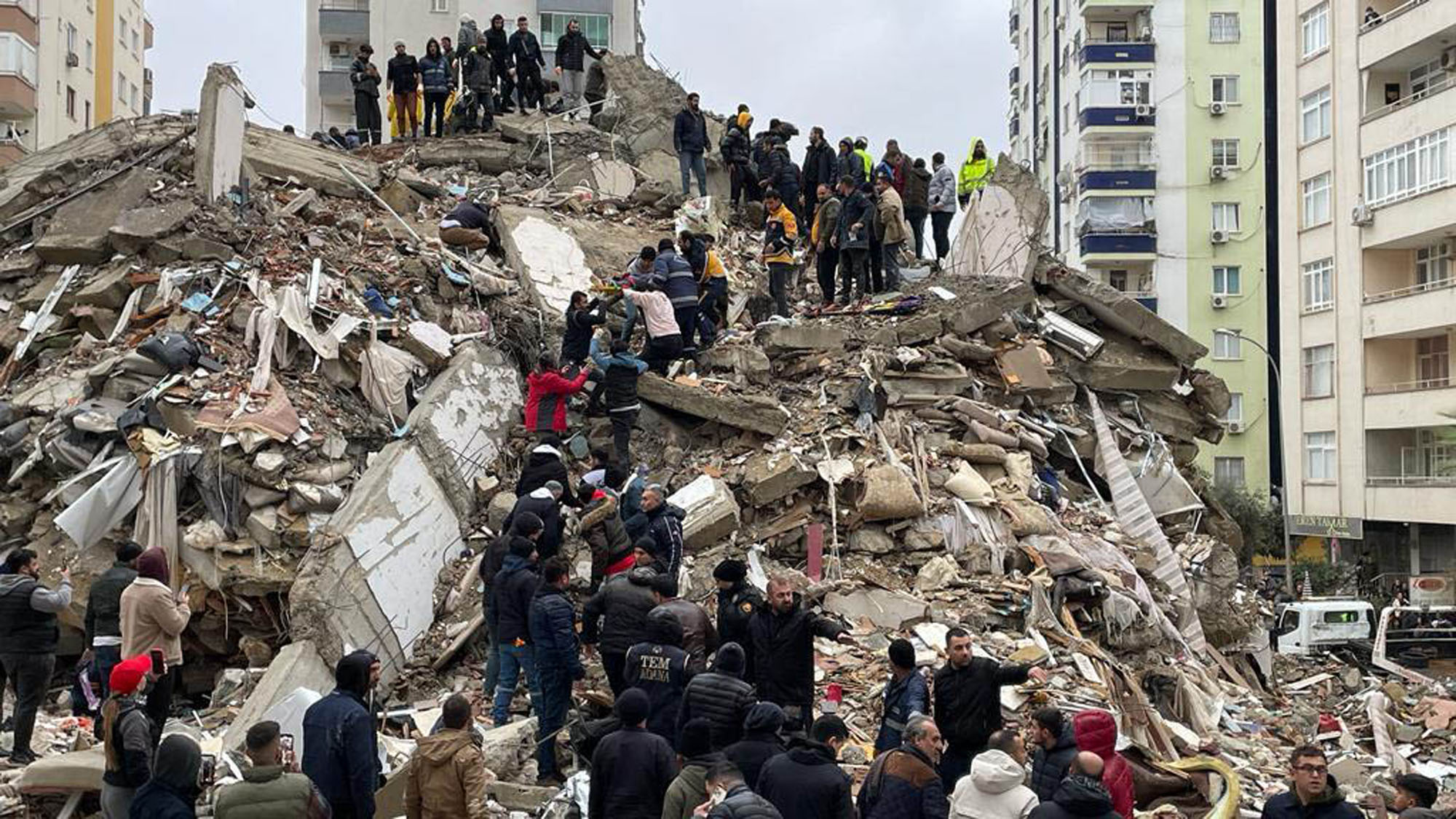 Delhi also has one more concern that it must consider: by and large, the buildings in Delhi, or even the rest of the country, might not meet the standards on aseismic construction.
This means that the construction of buildings may be considered deficient from a seismic safety point of view. 
Do Earthquakes Kill, Or Is It The Buildings?
It is a noted fact that earthquakes don't kill people, but the buildings that come crashing down kill and trap people.
It is the same in Turkey and Syria as well; the earthquake damaged over 5700 buildings, leaving more than 8000 people dead, thousands trapped beneath the rubble, and thousands injured, homeless and orphaned. 
More recently, Nepal also has seen seismic activity lately, and so have some parts of India. According to the Ministry of Earth Sciences, about 60% of India could be prone to earthquakes of different intensities. 
If Delhi Were To See A EarthQuake?
Let us be honest; we have all visited Delhi and seen the rampant constructions and the manner in which and how the buildings are built in and around the city.
Delhi is one of the most populated cities in the world, and hence for people to be living here means buildings and constructions taken haphazardly with possibly little thought given to the possibility of earthquakes. 
There are questions being raised about the quality of construction of buildings in Turkey too, but can one imagine if such a situation were to happen in Delhi? What would be the intensity of the disaster?
Is Delhi prepared to deal with such a tragedy? Hence, the importance of quality standards and a wake-up call to chalk out a disaster management plan. 
How Prone Is Delhi To Earthquakes?
THE HIMALAYAN DANGER ZONE
The Himalayan belt is considered one of the world's most seismically active intra-continental regions. This region has witnessed several moderate to severe magnitude earthquakes and a few very intense (M>8.0) earthquakes along its about 2400 km long belt. 
Leading scientists in the field have indicated that strain is currently building up along the Main Himalayan Thrust, where great earthquakes are expected to occur.
And Delhi thus lies among the high-risk zones; it is categorized under Zone IV, a highly seismic region where the general occurrence of earthquakes is of 5-6 magnitude, 6-7 a few while occasionally 7-8 magnitude.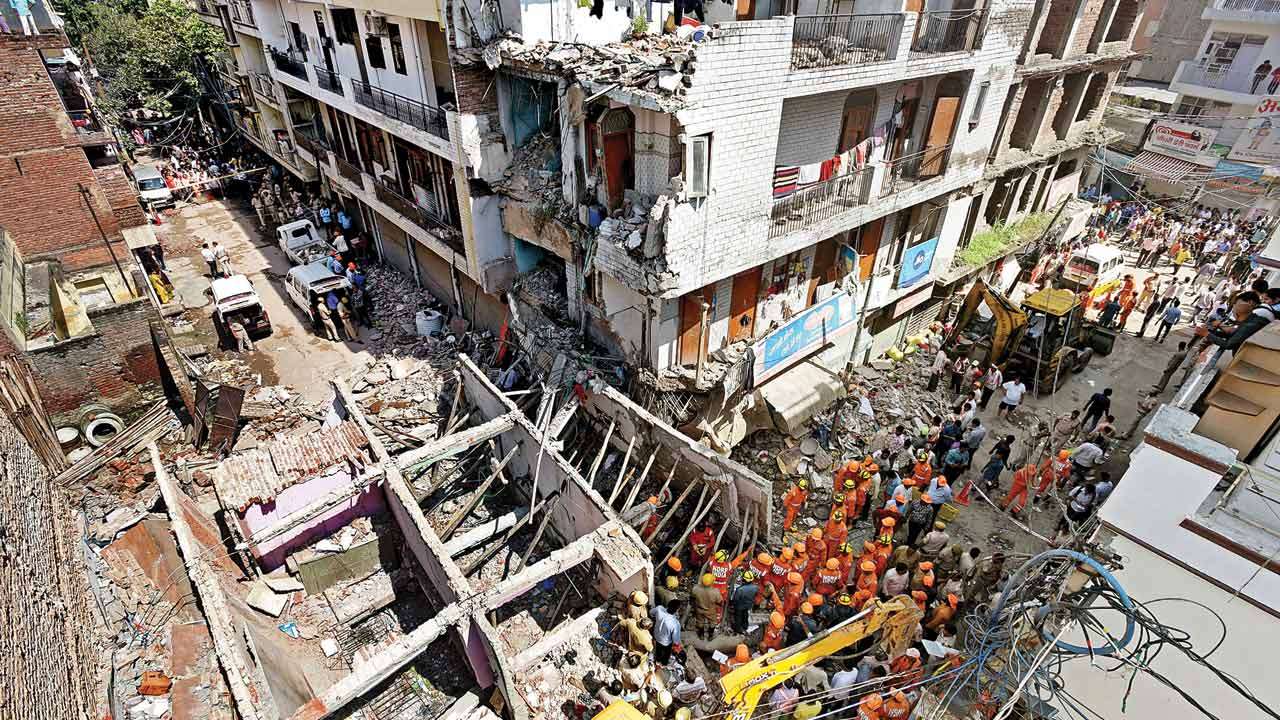 Additionally, the peculiarity of Delhi's location, and geological setting, could also witness strong shaking due to a large earthquake in the Himalayas. 
Are Buildings In Delhi Safe?
Almost 90% of the buildings in Delhi are not as per the standard needed to withstand an intensity of a strong earthquake incident.
Add to that the complex close network of buildings constructed haphazardly without any consideration of any safety standards – even fire!
Hence, it goes without saying that what happened in Turkey and Syria could very well be the devastation that we could see in Delhi, where the population is almost triple, if not double, of these two countries. 
Old Delhi
The majority of buildings in Old Delhi have outlived their age; it is congested and unplanned, and even built-up colonies like Dwarka are at risk as the groundwater is very saline, which in turn impacts the foundation and the structure of the buildings.
The life expectancy of any building could be more or less 50 years, but poor construction materials and poor quality of water almost reduce the age by nearly half. 
Can Delhi Deal With A Strong Earthquake?
Most likely, NO!
Therefore, if Delhi were to see an earthquake, the city would have the potential to go much beyond the statistics of deaths and injuries.
What Needs To Be Done?
Attention needs to be put on institutional and human resources development at all levels; at the same time, vulnerability assessment needs to be done for different kinds of constructions and seismic hazard evaluation for other parts of Delhi.
Also, rules, regulations, and quality need to be set for new constructions and retrofitting old ones. 
Conclusion: What has happened in Turkey and Syria is a warning and a barometer for what could happen in Delhi; it is crucial that we set the wheels in motion to handle such an eventuality if it were to happen.
Delhi sits at a precarious geological spot, as do many other cities and regions in other parts of the states. It is time that we take corrective and preventive measures as seismic activities increasingly become real, as pointed out by many scientists in advance.