Trends
A highly interesting fintech startup announced a funding of USD 20 million
A highly interesting fintech startup announced a funding of USD 20 million 
Let us talk about the fintech industry. The fintech industry has been seeing a huge rise in the wealth of the country. The fintech industry is bringing modern and complicated technology to the simple and traditional domain of finance and thus, putting in efforts to bring change and innovation to this industry. The basic four categories of Fintech are Digital Lending, Payments, Blockchain, and Digital Wealth Management. 
Now, if we come back to the fintech industry of the country, the startups working in the fintech industry had raised funds worth USD 9 billion in the year 2021. The fintech industry in the year 2020, was of the value USD 50-60 billion and is expected to reach USD 150 billion by the year 2025. The fintech industry has more than 2100 startups and more than 17 startups in this domain have gained the status of "Unicorn Startups".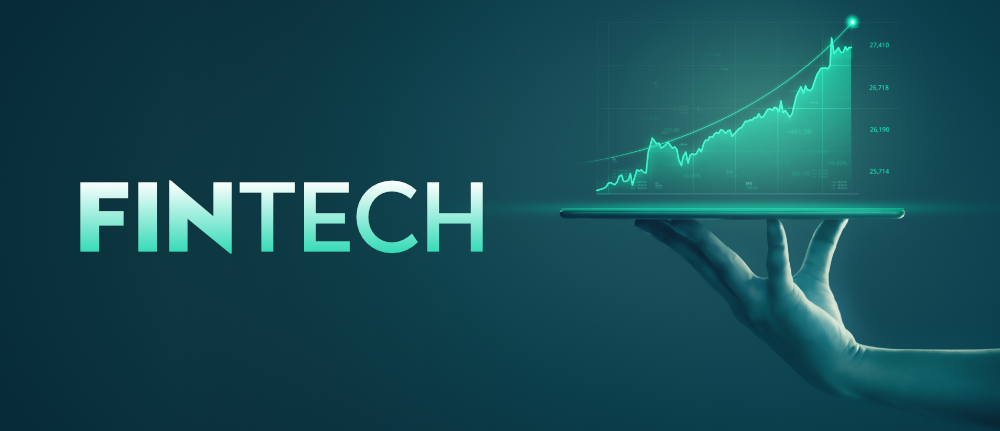 Let us now talk about the funding of a fintech startup that has taken place recently. Even in previous months, there was much news of various fintech startups raising funds and whatnot, thus showing an excellent performance of this domain. 
Announcement of funding of a fintech startup 
The fintech startup, EnKash has raised USD 20 million worth of funds, as announced on April 04, 2022. The round of funding was led by Ascent Capital and there was participation from the other investors even. Such participants were Baring India Private Equity Partners and White Ventures, which is based in Singapore and is backed by Amrish Rau and Jitendra Gupta (both are fintech entrepreneurs). Even the existing investors of the startup  Mayfield India and Axilor Ventures were a part of this round of funding. 
The startup plans to use the funds raised in the expansion of its offerings around banking-as-a-service. The fintech startup is planning to do this by increasing its 'plug and play' cards issuance stack and also expanding to different geographies. 
About the fintech startup that has announced its funding 
The fintech startup, EnKash was founded in 2017, by Naveen Bindal, Hemant Vishnoi, and Yadvendra Tyagi and has its headquarters in Mumbai, Maharashtra. All the three founders were former executives of Citrus Pay and in the year 2016, PayU had acquired Citrus Pay, which was its small rival. The fintech startup is an all-in-one comprehensive commercial payments platform and is one of the fastest-growing platforms in the B2B space, thus enabling businesses to digitize and simplify their commercial payments. 
The startup has been successful to create unique value with a combination of platforms and cards. Businesses can now have much-desired convenience, savings, control, and visibility to improve business productivity and operation efficiencies. The fintech startup is leading innovations by enabling simple and technologically advanced solutions. With the state of the art technology, EnKash is committed to helping businesses in their cash flow management challenges. 
Coming to the journey map of the startup it is as follows-
June 2017- The fintech startup was founded.
December 2017- It also emerged as a  Commercial Payment Platform.
January 2018- The startup came into partnership with Kotak Mahindra Bank.
February 2018- The startup came into partnership with SBI Cards and IndusInd Bank.
March 2018- The startup had more than 1000 businesses onboard.
June 2018- The startup came into partnership with ICICI Bank.
October 2018- The startup raised funds in a Pre-Series A round of funding from Axilor.
January 2019- The startup started serving more than 15000 businesses.
April 2019- The startup in a Series A round of funding raised USD 3 million. That round was led by Mayfield, Axilor.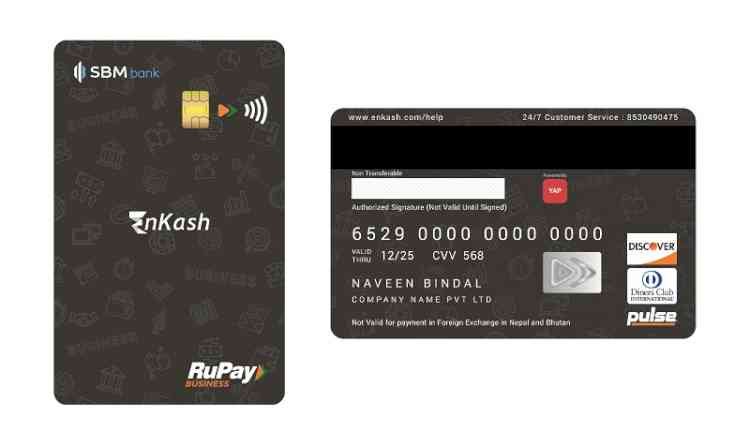 July 2019- The startup started serving more than 50000 businesses.
August 2019- The startup launched its Freedom Card.
December 2019- The startup emerged as a commercial payments platform and a card platform.
February 2020- The startup launched a corporate card in partnership with SBM Bank of India.
April 2020- The startup came into partnership with HDFC Bank.
July 2020- The startup came into partnership with RuPay for a commercial card program.
October 2020- The startup came into partnership with Axis Bank.
December 2020- The startup came into partnership with Mastercard.

The startup has been serving clients from various domains like Logistics, Manufacturing, Textiles, Insurance, Marketplaces, NBFCs, Travel, and Hotels. The startup has more than 500000 users, has more than 100000 high-quality businesses, and has more than 50000 cards. The trusted partners of the startup are ICICI Bank, Axis Bank, SBM Bank, HDFC Bank, Axis Bank, HSBC, SBI Card, Kotak Mahindra Bank, IndusInd Bank, Mastercard, and RuPay. The fintech startup claims that data security is its priority. 
The target of the fintech startup is MSMEs and businesses that report between INR 10 crore and INR 1000 crore and are not served by bigger banks or neo-banks. The average annualized spend rate of the fintech startup is around USD 2 billion and its average ticket size is about INR 10-12 lakh for BNPL and for normal spending it is around INR 5-6 lakhs. 
About Ascent Capital 
Ascent Capital is a big name, being one of the most experienced and stable GP teams in India with more than 175 years of combined India PE experience. It has provided growth capital to more than 100 outstanding entrepreneurs building game-changing companies across multiple sectors ITs and ITES, Consumer Technology, Healthcare, Pharma, and BFSI. The portfolio of Ascent Capital consists of companies like Big Basket, Solara, ACKO, Fresh to Home, Sequent, Nurture, and many others. 
About Baring India Private Equity 
Baring India has been investing in India since 1998 and has been engaged in coming in partnerships with entrepreneurs to build outstanding companies. It has invested around INR 4000 crores across four funds in more than 60 companies. 
The portfolio of Baring India consists of companies like Tex World, Integra, Grindstone, Slash Support, Cipla, Lupin, Molecular Connections, RMZ CORP, Embassy, NBCC, HDFC, Muthoot Finance, Parsec Interact, Acko, SK Finance, JRG Capital Benefits, ITC, Dabur, Kaya, HomeLane, Godrej, Zydus Wellness, LOHUM, TDPS, ESAB, ENIL, Auromira Energy, and many others. 
The startup is trying its best to bring a change in the domain of fintech in the country. We wish the startup a stroke of good luck and hope it has a prosperous and bright future ahead!