Trends
Fresh Blows For Google: India, US, EU Challenge Big Tech Monopoly
Google has been punished for allegedly imposing strategic restrictions on Android phone makers to ensure that only its search engine benefits. The continent's second-largest court on Wednesday upheld the European Union's record $4.1 billion antitrust fine against Google. 
The EU verdict was almost immediately followed by another in South Korea. Here, the lawmakers imposed a combined $71 million in fines on Alphabet (Google) and Meta for alleged privacy violations. Probes have shown that Alphabet collects and studies user data and tracks the use of its websites.
Google And Authorities Take
Google Search, known as one of the most popular search engines in the world, has its mechanism for understanding the required information. Every day, the search engine processes billions of queries using its algorithm and strives to provide the best possible search results. Now comes the question, how does the search engine perform the filtering process? Yes, Alphabet takes several steps to get the results.
When a person types something into the search box in the first place, they find out what pages exist on the web. Since there is no central registry of sites on the internet, it is constantly adding them to its list. The search engine knows some pages that are already crawled. The search engine hunt follows its algorithm, this helps the search engine algorithm to provide the best possible results related to the user's search.
As Alphabet and other Big Tech face increasing pressure globally for their stifling monopolistic practices on multiple fronts, India too seems to be gearing up to address the aforementioned antitrust and monopolistic behavior of tech firms. The cookie seems to be falling apart for Alphabet as it starts losing one battle after another in different parts of the world.
Views Of India On Google's Policy Conflict 
In India, the series of actions led by CCI and MEITY also lead to possible scenarios where Big Tech's unbridled irresponsibility to regulators as well as their stated antitrust behavior in dealing with Indian news publishers will be severe, she attacked. It may be noted that India has consistently tried to ensure that tech bigwigs are not only responsible and accountable to domestic laws but also that they do not violate the rights of netizens.
The parliamentary committee also deliberated on various issues related to large technology monopolies. The efforts come on the back of multiple reversals that Alphabet, the owner of the Google search engine, has faced this week in Europe, the US, and South Korea.
According to reports, Rajeev Chandrasekhar, Minister of State for Electronics and IT (MEITY), is spearheading India's role and response in the global antitrust case. He has focused hard on making social media platforms more transparent in their operations and most importantly on making them compliant with Indian rules and regulations in the greater interest of netizens.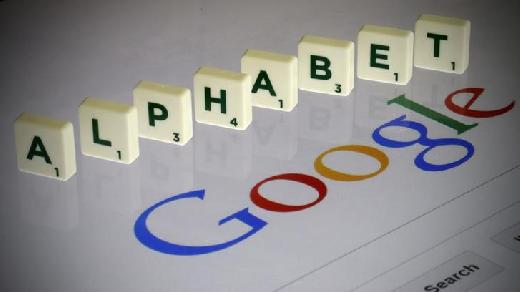 Brainstorming tough rules, regulating internet abuse with bots and algorithms, drafting India's first-ever upcoming quarterly audit report on social media companies' compliance efforts. Union minister Chandrasekhar has his hands full as he strives to make the internet safer and more secure. A fair place for networks. 
The European Union dealt a major blow to the company when the continent's second-largest court on Wednesday upheld the EU's record $4.1 billion antitrust fine against the company. It has been chastised for allegedly imposing strategic restrictions on Android phone makers to ensure that only its search engine would benefit. 
The Competition Commission of India (CCI), the Indian government's antitrust watchdog, is also pursuing a petition against Google filed by the Digital News Publishers Association (DNPA). It is seeking a fair portion in the distribution of promotion income earned by an accused search engine. on its digital platforms for news publishers. These leading media organizations in India, under the auspices of DNPA, have come together to challenge tech bugs like Google to be fair in their relationship with domestic news breadwinners and to make income distribution clearer.
In the US, there has been a burst of changes in current days intended to tremble up Google. A group of 13 influential companies has called on the US Congress to pass a bill that could mainly limit the powers of Google and other tech opponents. Separately, the US Justice Department filed a complaint with a federal judge, accusing Google of monopolistic behavior.
If this proposal escalates to court and Google is found guilty, the major telecommunications companies could lose massive profits. That's because disclosures have shown that Google is allegedly paying Samsung, Apple, and other telecom giants billions of dollars to secure exclusive dominance of its search engine.

In line with various ongoing global actions on antitrust issues, the White House has also joined the initiative, recently presenting six principles aimed at reforming large technology platforms. One of these principles, stated by the administration of US President Joe Biden, is to waive the special protections and immunity enjoyed by social media companies under Section 230 of the US Communications Decency Act (CDA).
The White House's move to strip social media firms of legal immunity comes after the Indian government has repeatedly stressed that it will introduce a new and strong data protection law very soon to restore balance in the digital space. India's IT Ministry has goals to substitute the current IT Act with the 'Digital India Act'. It could include regulations to democratize the relationship between internet users and influential tech companies.