Trends
Top 10 Most Valuable Unicorns in South Korea 2022
Top 10 Most Valuable Unicorns in South Korea 2022
South Korea has been attracting a lot of startups for the kind of record levels of cash they have from the private investors, leading to the number of unicorns in the country doubling over the past three years and setting the stage for more Blockbuster stock listings. Many business organizations are maturing and gaining great momentum faster, which are the facts getting more global notice following the marked success in the year 2021.
The venture capital investments in South Korea are the third quarter. The biggest quarterly figures and data collection began in 1986, a two-three jump over the year-ago period. Two-thirds of the South Korean unicorns are in the so-called business and marketing platforms.
The number of successful unicorns in South Korea reached an all-time high in 2021 amid state support for promising startups that gained much attention. South Korea is the one country that is very well known for its reputation in terms of innovation and technology, leading to the creation of several top startups and Unicon in the country. Government of the country support is widespread among Korean startups and unicorns, which has helped many companies reach the next level in development.
As of July 2021, fintech company toss was considered to be the highest valued Unicon company in the country with a valuation of US$7.4 billion. It is listed in the top 10 countries globally, with the most unicorn startups worth more than $1 billion after reporting an all-time high growth in 2021.
According to one research collected from the Ministry of SMEs and startups, Korea had 18 unicorn businesses at the end of December 2021 versus 13 unicorns in 2020. Many fintech and crypto exchange firms and online e-commerce platforms joined the Unicon club last year. Bucketplace, Zigbang and Ridi have also drawn significant attention for the fast-growing among the new members. "The newly added unicorn offers technologies and services closely related to daily life. They're growing into new enablers that change your lifestyle and economic structure," a statement was given by the Minister of SMEs and Startups, Kwon Chil-Seung.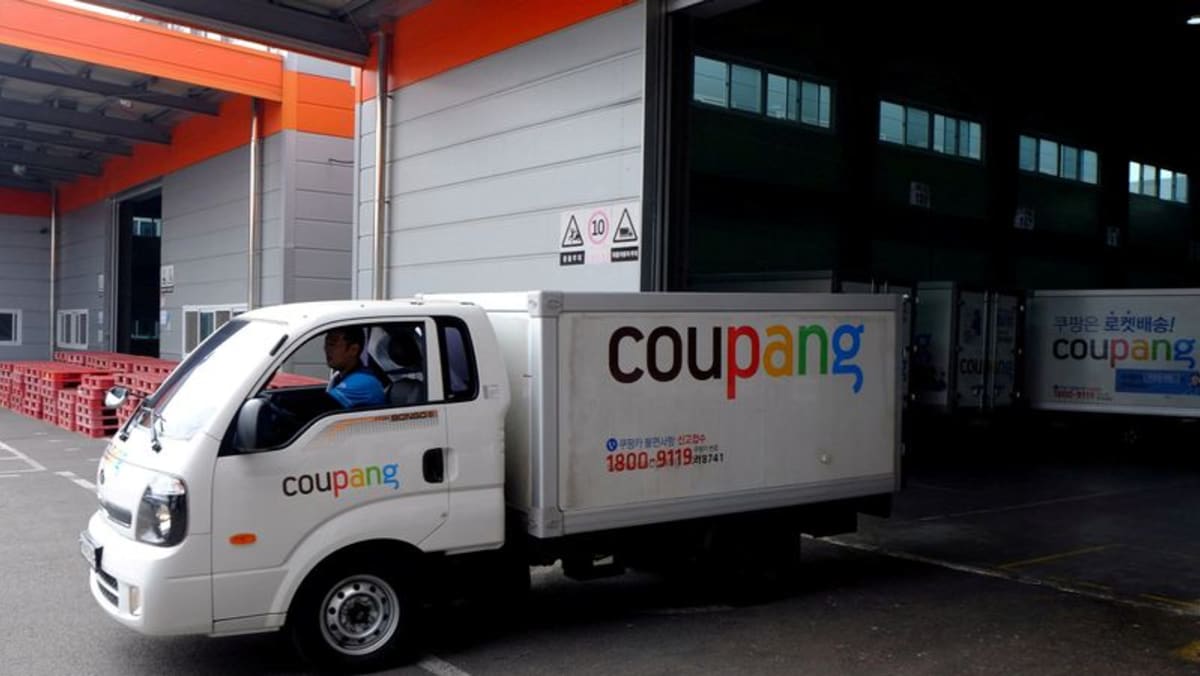 The number of Korean Unicorn has continued to grow with time reaching 10 in 2019, 13 in 2020 and 18 last year. There were only three of them in 2017, but this country now ranked 10th in the world in terms of Unicon business numbers, following the United States, India, China, Britain, Germany, France, and Israel.
The market experts attributed the surge in local unicorn startups to hefty investments from venture capitals looking for lucrative investment opportunities last year. But Korea is the one country you need more startup-friendly policies to enable unicorns to grow into bank accounts with a valuation of 10 billion or more.
Many unicorns companies can be challenging to track, so the ten major unicorn companies have been gaining a lot of appreciation. It's growing every year or the kind of service they are providing.
1. Toss
It is a team of talented South Koreans who started developing mobile applications very early. Now, they bring the best kind of experience to create the most convenient and secure finance application. Toss team is an organization with a vision of the world of what they want to change and a goal that makes your heartbeat just by thinking about it.
The reason for the existence of toss is to make easy and common sense finance for everyone, Not tricky, inconvenient, and distant finance. It is making great history from the time it was established. It is the one platform that creates new finances for everyone, and with this company, the investing business becomes a culture that is very easy to start and enjoy. You can easily send money by sending a text message and managing all your assets at your fingertips.
It offers the best user experience and solves all financial worries without much effort. Earlier, the investment procedure was complicated because people believed that it was an area that required excellent professional knowledge. Still, now with this platform, you can make your investment procedure very easy and hassle-free. Through the investment services Toss Securities is preparing, investing that seems complicated will become fun and provide you with an investment culture.
The payment industry, which has been very slow to change and has high entry barriers, has changed with this platform. Tospayments wants to innovate the challenging Print payment experience and create a product that offers an easy and convenient service experience to consumers and ensures an environment where franchisees can focus only on their business. The company aims to reduce the customer is as much as possible, recommend the products that fit the situation and ultimately achieve the best customer satisfaction.
It has the kind of insurance industry-leading from the front, providing the best services to the users. The toss bank team has two goals. One is to become a highly accessible bank that can be easily used by office workers, who were the main customers of existing banks, and the small business owners and the low credit basis. While the other is to completely shift the access of the financial industry from the provider-centric to user-centric.
Customer satisfaction and customer success beyond customer service are considered the primary plan on this platform. It protects all kinds of customer experiences and also offers you crazy satisfaction. Once you get attached with your team, you can receive the consultation within 24 hours a day at the toss customer Centre.
Suppose you are someone who has suffered financial damage. In that case, you can easily report to the team, and this team also gives you the compensation amount of damage in the future, even if it is not the fault of the towers, so that customers can use the toss with confidence and trust. It was established in 2013 by Seunggun Lee, serving in the industries of FinTech, Mobile Applications, Mobile Payments and Financial Services.
Company Overview
| | |
| --- | --- |
|                Legal Name |     Viva Republic Co, Ltd.  |
|                 Industries | FinTech, Mobile Apps & Mobile Payments  |
|                  Founder |            Seunggun Lee |
|             Founded Date |                 2011 |
|      Total Funding Amount |             $844.2 Million |
|                Investors  | Altos Ventures & Cambium Grove Capital  |
2. Yello Mobile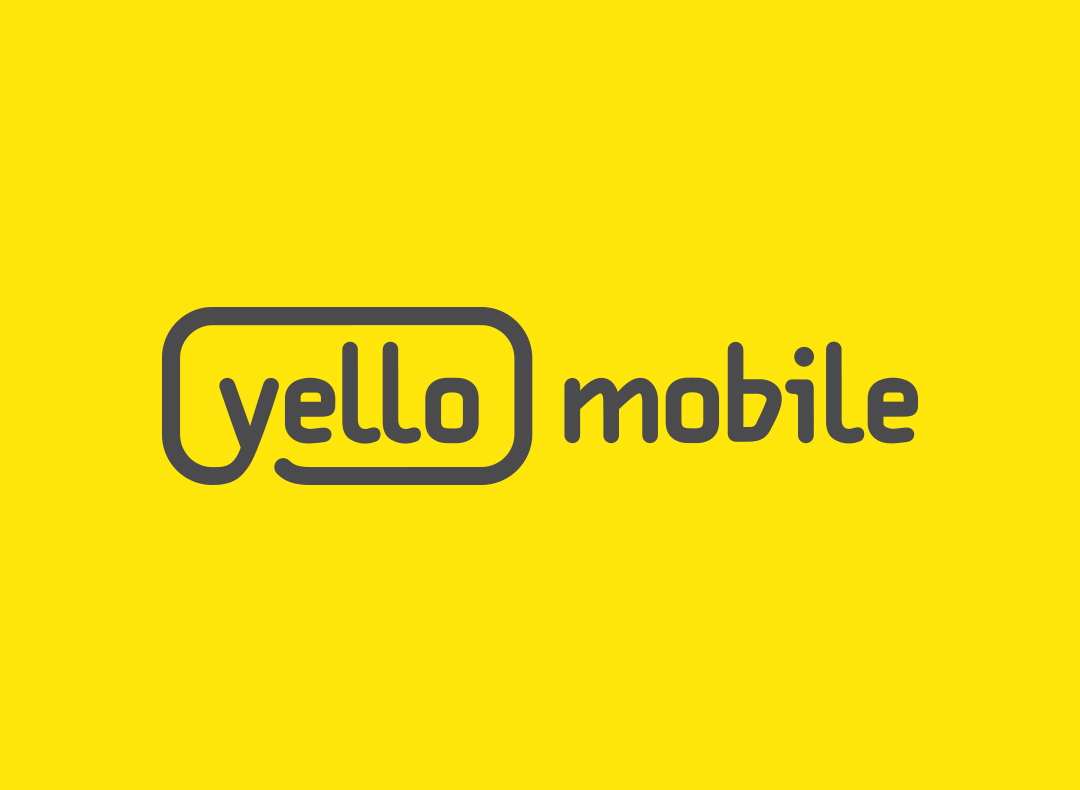 It is the one Unicorn company that aims to build a world-class, integrated business platform under its flagship Yello digital marketing. It is a mobile lifestyle platform provider. It creates a new kind of culture and always puts the sort of idea that is very different and makes optimized content and services for mobile data constantly relevant.
The team members of this company believe in it and embrace the new paradigms. It is a South Korean won mobile software company founded in 2012 as a role of various software companies in South Korea. The company's mobile lifestyle platform offers different marketing tools, including digital marketing strategy, mobile advertisement network platform and viral marketing and SMS marketing platform.
It is also a platform for a shopping portal, mobile new media, advertising and digital marketing, online travel and off-line to online business, Enabling users to access the user data platform. It was founded in 2012 has reached the unicorn valuation in November 2014, with the headquarters based in Seoul. Sanghyuk Lee founded it by serving in the industries of Shopping, Travel, Mobile, Marketing and the Internet.
Company Overview
| | |
| --- | --- |
|                Legal Name |             Yello Mobile  |
|                 Industries | Internet, Marketing & Mobile  |
|                  Founder |              Sanghyuk Lee |
|             Founded Date |                 2012 |
|      Total Funding Amount |             $187.2 Million |
|                Investors  | Macquarie Capital & SBI Investments  |
3. Kurly
Market Kurly is the one platform concerned with the process of food delivery and is also known to be a logistic platform enabling its users to order their favourite food online. Customers can order a lot of things from their website.
It has categories like Fruits, Vegetables, Meat, Snacks, Salad, Bakery products, Wine, Skincare, Makeup, home appliances and many more considered an essential part of our daily lives. This company became the 13th unicorn in South Korea and has been called a fantastic platform that can offer day-to-day services.
Kurly. Inc is known as an operator of South Korea's online grocery delivery service. It is known for its dawn service, and its enterprise value has soared over 50%, compared with the 2.5 trillion won last June when it raised 225.4 billion won in a Series F round of funding. They have been able to raise $200 million from their latest funding round, led by Millennium Management, CJ logistics, DST Global, Aspex Management and Sequoia Capital.
Company Overview
| | |
| --- | --- |
|                Legal Name |            Curly Co., Ltd. |
|                 Industries | Food Delivery, E-commerce & Consumer |
|                 Founder |            Sophie Kim  |
|             Founded Date |                2015      |
|      Total Funding Amount |           $692 Million |
|                Investors  | Anchor Equity Partners & Aspex Management |
4. WEMAKEPRICE
Wemakeprice is an innovative money saving platform that allows consumers to obtain the best deals on products from online shops. It is an e-commerce platform that is the rival to Coupang. They focus on creating a more collaborative kind of environment between the consumer and their medium.
They tend to create a social and customized shopping experience for their users.WeMakePrice has ended its unprofitable units and focused on selling its goods sourced directly from the wholesalers.
Last year, they presented $48 million in loss which is 29% lower than it was in 2019. Still, the sales were down 17% to $344 million. "We plan to strengthen our industry-leading curation service and invest in technology advancement to become a competitive platform strictly from the user's perspective," said Ha Song, CEO at WeMakePrice.
Company Overview
| | |
| --- | --- |
|                Legal Name |       Wemakeprice, Inc. |
|                 Industries | Advertising & E-Commerce |
|                Founder |               Huh Min |
|             Founded Date |               2010 |
|      Total Funding Amount |            $476 Billion |
|                Investors  | IMM Investment & Nexon   |
5. MUSINSA
It is a fast-growing online fashion store and marketplace operating in South Korea. It provides the most stylish clothes, shoes, accessories, and bags from over 200 global fashion brands and designers. It is a Korean startup that later became a unicorn.
It is an online fashion platform Musinsa has become a massive success with the youngsters in the country. However, 45% of their users are aged between 18 and 24. Musina from other online fashion platforms does not handle traditional or top-name brands as critical brands.
Musinsa has its own magazine, called the MUSINSA Magazine, that allows them to create new information and content regarding fashion. Their magazine and their online platform create a perfect synergy. They can quickly create and post their latest range for viral solid marketing campaigns. Unicorn valuation in the member 2019 was established in 2001 by Cho Man Ho.
Company Overview
| | |
| --- | --- |
|                Legal Name |        MUSINSA, Co, Ltd.  |
|                 Industries |     E-Commerce & Fashion |
|                 Founder |              Cho Man Ho |
|             Founded Date |                  2001 |
|      Total Funding Amount |              $2.20 Billion |
|                Investors  | IMM Investments & Sequoia Capital  |
6. GPclud
It is one of the leading cosmetics manufacturing and distribution companies providing a wide range of products in the health and beauty industry. GP club started the game distribution business in 2003 and launched the cosmetics brand JM solution in 2016 with the know-how of the distribution business. The global market needs okay beauty and confidence in creative technology to make products.
It is a comprehensive cosmetics company offering total beauty solutions for the best beauty With over 500 product lines, including mass packs with sales of more than 2 billion copies. This company is entirely based on trust in the brand, and product power is a recognized force in the Chinese market. It is growing into a leading company that successfully set up the domestic market and proposes a lifestyle with nutritional values that make life beautiful. It is a global beauty company with dietary values for beauty.
It works with passion and brings innovation through constant change and challenge for the company's vision. It also provides expertise and the professionalism that can be trusted as a beauty company to continuous development. GPClub is the creator of different creams, lipsticks, and other beauty products. Their products are a massive spark in China.
They have already sold over 1 billion skincare masks, mainly in China. It is the top seller in China. It was because of the boycott of Korean products in China in 2016. GPClub was able to promote its medium-sized brand via social media influencers on Weibo and TikTok (Bytedance). It helped GPClub grab a significant market share from the big-brand Korean beauty brands. GPClub's profits have risen over 30x during this time.
Company Overview
| | |
| --- | --- |
|                Legal Name |       GP Club., Co Ltd.  |
|                 Industries | Beauty, Cosmetics & Lifestyle  |
|                 Founder |           Jung-Woong Kim |
|             Founded Date |                  2003 |
|      Total Funding Amount |            $1.32 Billion |
|                Investors  |           Goldman Sachs  |
7. L&P Cosmetics
It is a dedicated team of cosmetic scientists and former leaders who are always dedicated to creating the highest quality skincare products. A scientific approach to beauty, working with the top dermatologist, scientists and many other professionals to develop highly effective all in one screen solutions.
In 2017, it opened its R&D centre to conduct independent research and development, financing the groundbreaking aspect of knowledge and formulas. This has placed this company formally on the leading scale of skincare products and services. The company will be further expanding in late 2019 with its beauty science centre's launch.
It works with the dedication to create high-quality skincare that doesn't end with its formulas. Because manufacturing serums, sheet masks, And packaging are complex and delicate, a scientific facility is essential to create safe and consistent products. Therefore this company has introduced Korea's first automated facility system, which uses advanced technology to keep the products from being contaminated free by sterilizing machinery every eight hours and regulating the temperature to maintain the efficacy of active ingredients.
It runs a different test to identify and remove a hundred per cent of defective products. It is again a Korean Startup company, a beauty startup unicorn L&P Cosmetic owns the best sheet mask of the brand called Mediheal. The Mediheal name got its popularity when the famous they got, BTS as its primary model. L&P Cosmetic has used celebrities like BTS, Hyun Bin, and other Kpop stars to promote their products.
Company Overview
| | |
| --- | --- |
|                Legal Name |  L&P Cosmetics Co., Ltd.  |
|                 Industries |      Beauty & Cosmetics  |
|                 Founder |              Kwon Oh-sub |
|             Founded Date |                  2009 |
|      Total Funding Amount |             $1.19 Billion  |
|                Investors  | Credit Suisse & CDIB Capital  |
8. Aprongen
Aprongen is a company that uses biotechnology to deliver the most innovative and cost-effective solutions to patients. We are a unique biotechnology company as it has been accumulating original and related protein drug development technology based on the long-term primary scientific research results.
It has continuously developed the technology for the mass production of antibody drugs and analysis technology for the efficiency and pharmacological properties. The company continues investment in human resources infrastructure. It has now unravelled the technological process, advanced R&D capabilities, and the production of infrastructure that cannot be left behind in the competition with sizeable overseas pharmaceutical companies. It develops marketable biopharma tickles.
The goal is to create innovative new blockbuster biological drugs and similar products with long-term clinical efficiency and higher marketability. They hold different technologies in the process of antibody engineering along with recombinant protein engineering. It has developed a biosimilar and is also in the process of producing biologics. In addition, it has technologies to create antibody-based new drug candidates, including those for macular degeneration, erectile dysfunction, and immunotherapies.
Company Overview
| | |
| --- | --- |
|                Legal Name |         Aprogen KIC Inc.  |
|                 Industries | Industrial Engineering & Textiles  |
|               Founder(s) |                Jaeseob Kim |
|             Founded Date |                   2000 |
|      Total Funding Amount |              $1.04 Billion |
|                Investors  |                  Funding |
9. Dunamu
It offers a wide range of innovative services focusing on fintech and Blockchain services. And since it was stab list in 2012, The company has been continuously striving to create a new financial environment where everyone can quickly and effectively invest. It has the safest and fastest possible digital asset exchange and is the most trusted global standard digital asset exchange platform.
Dunamu is the known operator of South Korea's top cryptocurrency exchange platform called Upbit. It was an average daily transaction volume of $15 billion. Dunamu also manages a trading platform for over-the-counter stocks and provides information on stock markets. They posted sales of over $150 million in 2020 with an operating profit of $70 million.
Dunamu Inc. was incorporated in Seoul, Korea, in April 2012 and is one of the country's leading fintech companies. Focused on asset management and investment, Dunamu operates Upbit, the crypto-asset exchange with world-class blockchain technology, regulatory expertise, and operational know-how.
Dunamu Inc. launched Upbit in October 2017, and Upbit is currently one of the largest crypto-asset exchanges in South Korea. Upbit was named the no.3 exchange in the world by trade volume by the Blockchain Transparency Institute in December 2018 and has earned certifications from renowned international and domestic information security organizations.
Company Overview
| | |
| --- | --- |
|                Legal Name |           Dunamu, Inc.  |
|                 Industries | Blockchain, Cryptocurrency & Stock Exchange |
|               Founder(s) | Chi-Hyung, Song, Hyoung-nyon Kim & Hyung-nyon Kim |
|             Founded Date |                   2012 |
|      Total Funding Amount |                  $1.00 Billion |
|                Investors  | Altos Ventures & Hana Financial Investments  |
10. Socar
The Korea Eco-friendly car-sharing company community has been allowing travellers to share their cars ecologically friendly vehicles with others going on the same trip as them. Socar is Korea's top car-sharing platform and Korea's first mobility startup valued at over $ billion.
Their latest round of funding got them $53 million from Songhyun Investment and SG Private Equity. It puts their post-money evaluation at $1.1 billion. Socar was founded in 2011 and started as a business that only had 100 vehicles. Socar will continue to look for new forms of revenue.
They will look to enter the used car market and a proxy driver call service. Proxy driving is a business model prevalent in South Korea where people can call a proxy driver to drive their car for them when they are drunk. The proxy driver market size stands at $2.5 billion.
Company Overview
| | |
| --- | --- |
|                Legal Name |    SOKA CORPORATION  |
|                 Industries | Car Sharing & Transportation |
|                 Founder |            Jimahn Kim  |
|             Founded Date |               2011 |
|      Total Funding Amount |           $1.00 Billion |
|                Investors  | LOTTE rental & SG Privaye Equity  |
South Korea's economy has exceeded at the fastest pace in 11 years in 2021 thanks to a jump in exports and construction activity, tempering declines in capital investment and a slow recovery in the coronavirus-hit service sectors. Many studies have attributed South Korea's structural transformation to policy reforms to open the country to more foreign markets.
South Korea is counted in the top 10 exporters globally, and its exports as a percentage of GDP increased from 25.9 per cent in 1995 to 56.3 per cent in 2012. First, a robust business environment fosters growth in the domestic market and attracts foreign investors. South Korea has devoted extra attention to technology development and innovation to promote growth.
Innovation and technology are the key factors that have underpinned South Korean export competitiveness and fueled the country's remarkable economic rise over the past decades. South Korea is now spending the largest share of its GDP on research and development (R & R&D), even more, significant than the U.S. and Japan, two global innovation leaders based on R&D intensity. Between 1996 and 2015, South Korea's R&D intensity grew 88.5 per cent (from 2.24 per cent in 1996 to 4.23 per cent in 2015), while the U.S. only grew 14.4 per cent (from 2.44 per cent in 1996 to 2.79 per cent in 2015).
edited and proofread by nikita sharma