Trends
From pan-Indian films to OTT darlings: What was happening in Indian cinema in 2022?
From OTT darlings to pan-Indian films, what was happening in Indian cinema in 2022?
Much had changed in Indian cinema by 2022: moviegoers were returning to theatres, Bollywood appeared to be stuck with bad writing, and the Kannada film industry was giving the competition a run for their money. Could they last until 2023? We will investigate.
As theatres reopened and resumed pre-pandemic operations in 2022, the film industry experienced upheaval. With OTT platforms in place, all eyes were on box office results.
The rise of the main "pan-Indian" film from South India, as well as Bollywood's allegedly poor box office performance, dominated the debate. Along with that, the social media campaign #BoycottBollywood began. We investigate the popular cinematic trends for 2022:
Pan-Indian films: a passing fad or a more serious problem?
The term "pan-Indian" film became popular following the success of S. S. Rajamouli's Baahubali films. KGF: Chapter 1 (2018) and also its 2022 sequel continued in this vein. It is intended to reflect the preferences and sensibilities of individuals and groups throughout the country. These current films are dubbed in various Indian languages in order to expand their audience.
These films were aggressively marketed as "pan-Indian" in promotional campaigns for a wide range of films across industries, claiming that the films would appeal to people from all walks of life. Radhe Shyam, starring Telugu actor Prabhas, the lead in the Baahubali films and the very first face of the pan-Indian phenomenon; Liger, starring Vijay Deverakonda (a top contender for current most "Worst films of the year" lists; and Brahmstra, the first instalment in Ayan Mukerji's ambitious fantasy series, are a few examples.
With the exception of Rajamouli's RRR (a global hit that received a Golden Globe nomination) and two Kannada films, KGF: Chapter 2 and Kantara, none of the other "pan-Indian" films lived up to their broad appeal promise (more on those later). While Brahmstra did become popular, it did not generate the kind of buzz that films such as Baahubali, Pushpa, and others did. Vikram, a Tamil film that marked the return of veteran actor Kamal Haasan to the big screen after a four-year absence, was a box office success in India, but it was never marketed as a "pan-Indian" film.
So, how do we feel about this particular trend? Pushpa: The Rule, the sequel to 2021's smash pan-Indian hit Pushpa: The Rise starring Allu Arjun, will be released in 2023, further prolonging the debate. Pathan and Jawan, the two films that will follow starring Shah Rukh Khan, are also being marketed as "pan-Indian."
However, it is possible that this fad will be modified to accommodate the next big hit or "landmark" film. Remaking and adapting stories from various fields of endeavour is not a novel practise in Indian cinema. Prabhu Deva's 2005 Telugu film "Nuvvostanante Nenoddantana" has been translated into nine languages. Dr. Rajkumar, a legendary Kannada actor, was in the 1959 film "Mahishasura Mardini," which was dubbed and released in seven other languages.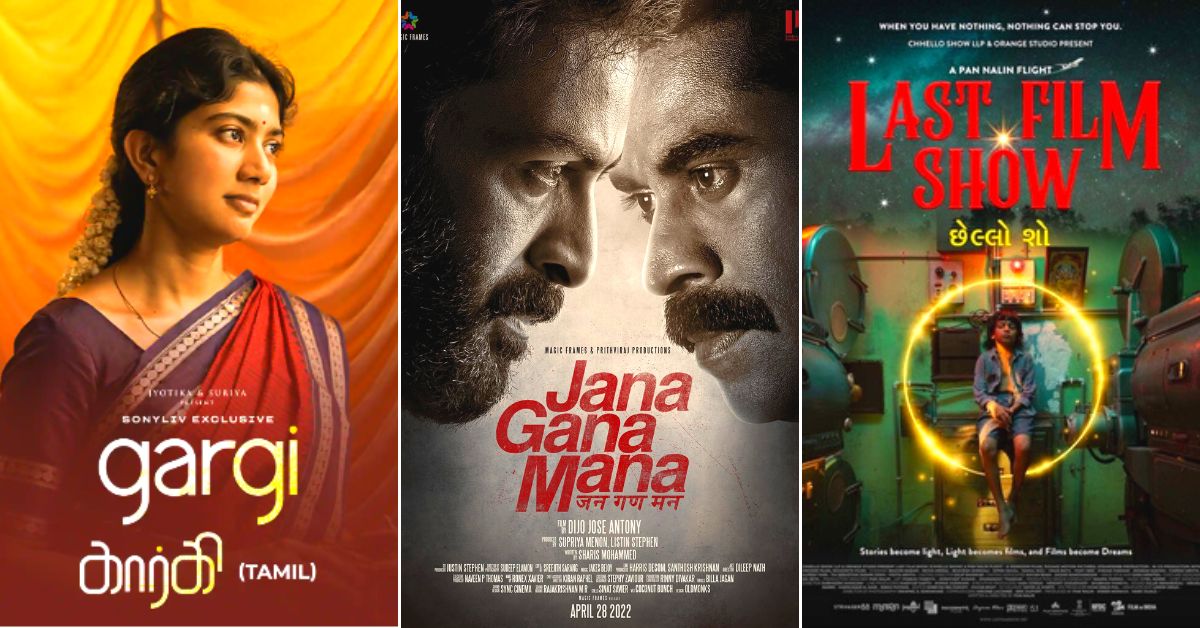 The Kannada film "Rise"
According to some reports, the Kannada film Kantara, which was made on a Rs 16 crore budget and is set in a village in Dakshina Kannada, earned more than Rs 400 crore at the box office this year. It is now one of the most financially successful Sandalwood (Kannada film industry) productions of all time.
So, how did a film about Dakshina Kannada folklore and local customs become so famous all over the world? In an interview with The Indian Express, Rishabh Shetty, the film's writer, director, and star, stated that "After being exposed to content from all over the world, audiences are becoming more interested in stories that are grounded, rooted, and reflect Indian sentiments. Only we are capable of telling our culture's stories.
Kantara was Prashanth Neel's follow-up to the wildly successful KGF films, which broke numerous box office records (KGF: Chapter 2 became only the fourth Indian film to cross Rs 1000 crore worldwide) and elevated Sandalwood to a national contender. The film's director, Prashanth Neel, has lined up at least two major Telugu film stars for multiple projects, including Prabhas in Saalar and Jr. NTR in an untitled film.
"Content and intent were always present. Previously, the industry has produced some excellent films, such as Raajakumar. KGF provided us with the necessary platform to go all in. We attempted small-scale market research. With some fantastic film releases, the Sandalwood industry has had a fantastic year. As Hombale Films founder Vijay Kirgandur previously stated, we are also pleased that we were able to dispel people's preconceptions about our industry and cinema. KGF and Kantara are produced by Hombale Films.
Is Bollywood really on its way out?
In 2022, Bollywood was heavily criticised for its box office success as well as its content, which appeared to rely on outdated methods rather than staying current. The #BoycottBollywood campaign also sought to discourage viewers from watching Hindi film industry content.
When compared to the underwhelming reception of Hindi films and the success of some South Indian films in the Hindi belt, there is a perceived audience disconnect with the types of stories Bollywood is choosing to tell.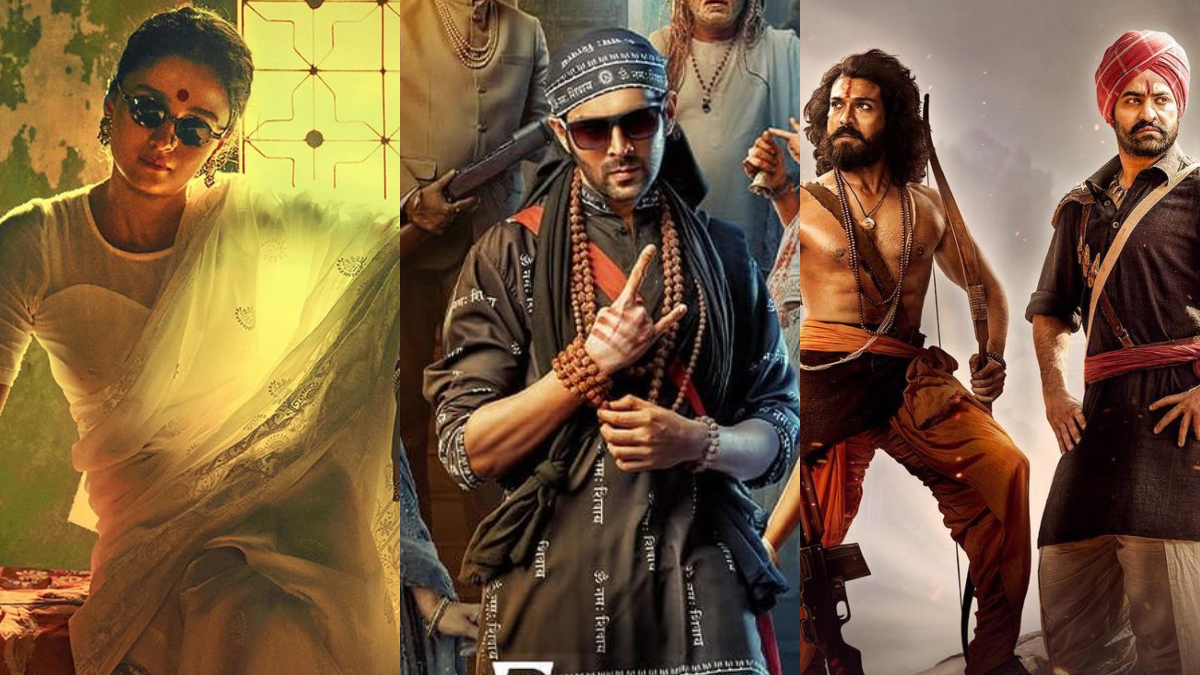 The main narrative of the entertainment industry has long been one of stardom and star power, but that narrative appears to be fading. Laal Singh Chadha, Aamir Khan's ambitious remake of the 1994 American film Forrest Gump, underperformed at the box office. Some blamed the film's cliched plot, while others blamed the boycott of Bollywood. It's worth noting that the film performed well internationally and attracted a lot more attention after it was released on Netflix. Shamshera, starring Ranbir Kapoor and Prithviraj Chauhan, and Rakshabandhan, starring Akshay Kumar, were both big-budget films that not only bombed at the current box office but were also panned by critics for their poor writing.
The Indian Express's veteran film critic Shubhra Gupta wrote that big-budget Bollywood films starring the biggest A-listers from the biggest studios "have literally bitten the dust," while a "turnaround" in South Indian big films "has been underway."
However, Bollywood's future was not completely bleak. Brahmstra became the fourth-highest grossing Indian film and the highest-grossing Hindi film in 2022, grossing over Rs 431 crore at the box office. Gangubai Kathiawadi, starring Alia Bhatt, was both critically and commercially successful. Some attribute its late-February release to reintroducing Hindi moviegoers to the genre. It is worth noting that despite active boycott campaigns, both of these films were successful.
Vivek Agnihotri's Kashmir Files was also a huge success. The film, about the exodus of Kashmiri Pandits in the 1990s, has sparked debate since its release. In his closing remarks at the very 53rd International Film Festival of India, jury chair Nadav Lapid referred to it as "vulgar" propaganda (IFFI).
Drishyam 2 starring Ajay Devgn and Tabu was another commercial and critical success. Vikram Vedha, An Action Hero, Badhaai Do, and Jhund all received favourable reviews, with the latter two faring even better after they were made available on streaming services.
The majority of positive feedback appeared to be directed toward OTT exclusives. Darlings (starring Alia Bhatt, Shefali Shah, and Vijay Verma), Gehraaiyan (starring Deepika Padukone and Siddhant Chaturvedi), Monica O My Darling (starring Rajkummar Rao, Huma Qureishi, and Radhika Apte), and Qala are some notable examples (starring Tripti Dimri, Babil Khan and Swastika Mukherjee). The majority of these films centred on women, establishing OTT platforms as viable alternatives for telling stories that would not have been well received in theatres.
Salman Khan has two films (Kisi Ka Bhai Kisi Ki Jaan and Tiger 3), Karan Johar has Rocky Aur Rani Ki Prem Kahani, starring Ranveer Singh and Alia Bhatt, and Kartik Aaryan has Shehzada. In other words, Bollywood faces another year of high hopes and challenges.
edited and proofread by Nikita Sharma