Trends
From where did Adani suddenly have so much wealth? Increased more than 27 times in 8 years
In addition to India, Asia's wealthiest man is Gautam Adani. He is currently the third richest man in the world, creating a new chapter in his success narrative. He now has a fortune of $137 billion. His wealth has grown by $60.9 billion so far this year, according to the Bloomberg Billionaires Index.
On March 30, 2014, Gautam Adani had only $5.10 billion in assets, according to Bloomberg. Adani's fortune increased significantly, reaching $ 11 billion on January 16, 2020, and beginning in June 2020.
His fortune increased by over 7 times to $76.7 billion on June 9, 2021. Following this, his riches took off. He reached the milestone of $ 122 billion on April 29, 2022, and is currently at $137 billion. Adani's wealth has thus increased by more than 27 times in just 8 years.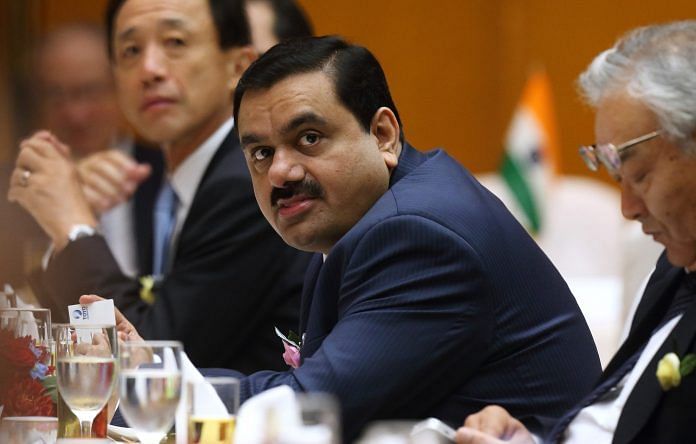 What's nearby Adani?
Gautam Adani has many luxury vehicles, three high-end business planes, and three helicopters.

A total of 100 people can board Adani's business aircraft, made by Bombardier, Beechcroft, and Hawker.

He owns pricey automobiles, including Ferrari and BMW 7 Series models, for up to Rs 3.5 crore.

His lowest jet aircraft reportedly costs Rs 15 crore.

A mansion in Delhi is rumored to be worth 400 billion rupees.

The largest private port operator in India is Adani Ports and Special Economic Zone Limited. Its 13 ports and terminals make up 24% of the nation's total port capacity. There are 17 cargo ships in the group.
The Adani Group manages seven main airports in the nation. The Adani Group runs businesses in Mumbai, Ahmedabad, Thiruvananthapuram, Lucknow, Jaipur, Mangaluru, and Guwahati.
The parent firm of NDTV, RRPR Holding Private Limited, has attempted to sell 99.99% of its shares to Adani Group through its subsidiary, Vishwapradhan Commercial Private Limited. Due to a few legal issues, the case is currently ongoing. The sale of Holcim's Indian cement division to Adani's company was announced in May of this year. $10.5 billion was spent on the transaction. The Adani Group has quickly moved up to second place in the Indian cement industry as a result.
There is only one explanation for why Adani gained so much wealth overnight, and that is because the stock market is experiencing a boom. Seven of Gautam Adani's firms are now listed on the stock market, having begun their operations in 1988. The largest port in the nation is operated by Adani. Six airports were purchased from the government.
They currently own the airport in Mumbai. The private sector is where the majority of the power is made. The majority of the coal used for electricity is mined concurrently. It is the nation's biggest cement manufacturer.
They also provide Fortune brand products including oil, wheat, rice, and gram flour. Their firms' share prices are soaring like rockets. Over Rs 19 lakh crore is their market cap. Owning stock in these businesses has increased Adani's net worth.
Speaking of their firms' success this year, Adani Power has increased by 292%. Adani Enterprises' revenue has grown by 294 percent so far this year. Adani Green and Adani Ports 108 have provided returns of approximately 80%. During this time, Adani Transmission and Adani Total Gas both saw growth of 109% and 127%, respectively.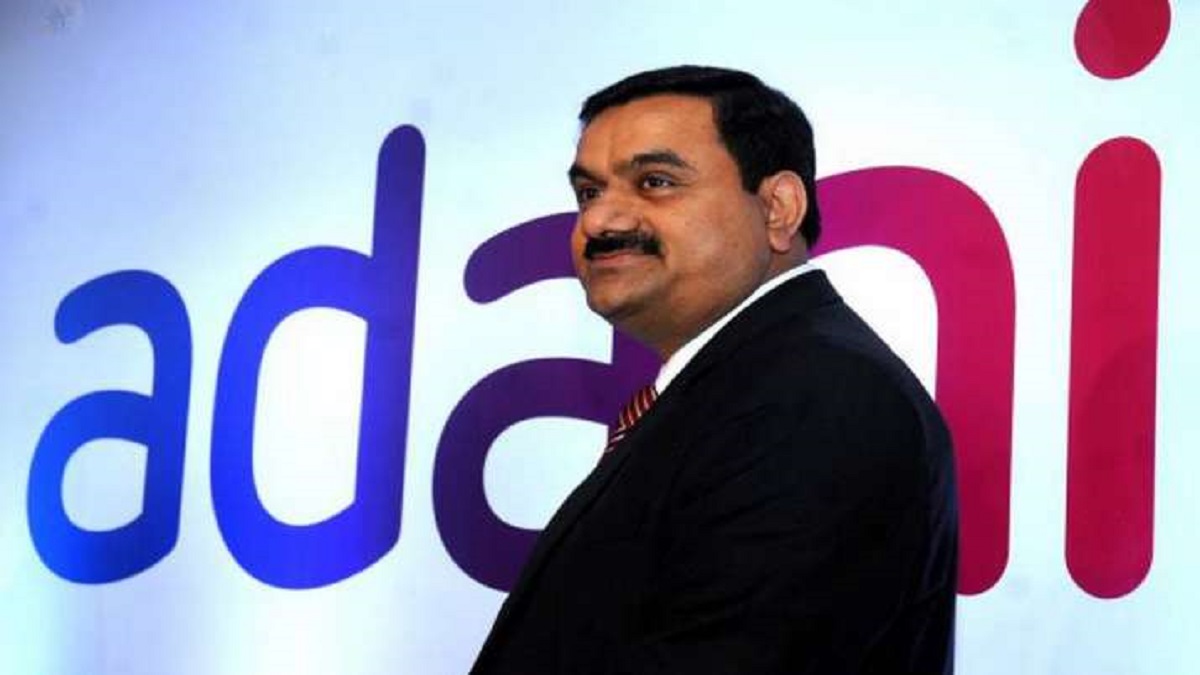 Adani has increased his wealth by $60.9 billion in 2022 alone, five times more than any other person. In February of this year, he initially surpassed Mukesh Ambani as the wealthiest Asian. Since that time, the top two businessmen in Asia by fortune have alternated between India and China.
Gautam Adani had a $10 billion fortune before COVID hit and the entire globe fell into lockdown (as of January 1, 2020). Mukesh Ambani's wealth was $59 billion at the time, or approximately six times more. Over the past several years, the Adani Group has invested in everything from data centers to cement, media, and alumina, to grow the coal-to-port behemoth. The firm today controls the largest private-sector coal miner, city-gas distributor, and operator of ports and airports in India.
Environmentalists have criticized the company's Carmichael mine in Australia, but it promised in November to invest $70 billion in renewable energy to become the world's greatest generator. Adani entered the cement business more recently when it bought the Indian assets of the Swiss company Holcim, Ambuja Cement, and ACC. His largest M&A to date was this one.
Adani Green and SoftBank agreed in May that Adani Green would pay $3.5 billion to acquire SoftBank's renewable energy division (Rs 26,000 crore). Adani Wilmar, his most recent stock market debut, is a 50/50 partnership with Wilmar International, one of the biggest agricultural corporations in Asia, based in Singapore.
The shift to green energy and infrastructure has attracted investments from companies like Warburg Pincus and Total Energies SE, allowing Adani to surpass US tech moguls in the hitherto untapped market. The spike in coal in recent months has further supercharged his ascension.
However, the deal that caught everyone's eye was Adani's acquisition of interests in NDTV. By purchasing VCPL, which has a 99.99% share in RRPR Holding, the media group's promoter business, Adani Group last week disclosed acquiring a 29.18% holding in NDTV.
Gains are higher than market profit.
The stock market is impressed with how Adani has expanded his control over transportation infrastructure to include other mundane economic functions like coal mining, electricity generation and distribution, city gas, edible oil refining, and storage for anything from crops to data, cement, and new media. There are seven publicly listed companies in the Adani Group. As the organization shifted more toward green infrastructure and energy in the previous two years, some of these have increased by more than 1,000%.
Since 2020, shares in Adani Green and Adani Total Gas, a joint venture between the Indian company Adani and the French company Total SE, have increased more than 1,000%. Since 2020, only Adani Enterprises has grown by more than 1,400%. Adani Transmission increased by over 1,000% and Adani Ports by 1200% over the same time frame. The benchmark 30-share BSE Sensex barely had a 40% increase throughout the time. The largest gains came from Adani Total Gas, as investor wealth increased by about 1,900% since January 2020. Since its debut on February 8 of this year, Adani Wilmar, the most recent Adani Group stock to list, has increased by 157%.
"Debt of the Adani Group to rise to Rs. 2.6 trillion"
The recent acquisition of cement manufacturer Holcim's India operations by the Adani Group is anticipated to increase the conglomerate's debt by another Rs 40,000 crore, bringing it to almost Rs 2.6 trillion.
The Gautam Adani-led group's debt levels increased from Rs 1 trillion to Rs 2.2 trillion over the past five years due to the growth of the port industry, investments in renewable energy, the purchase of the transmission industry, and forays into more recent industries (Adani Enterprises) like airports, roads, and data centers.
While the total amount of debt may have increased, the group has been able to diversify its debt in favor of bonds and financial institution (FI) loans with longer-term tenors, according to Credit Issue analysts. "Only 26% of the debt is maturing in less than five years currently, compared to about 86% maturing within five years at end-FY16 (debt levels of Rs 1 trillion)," they noted.
In terms of its currency, almost 30% of the overall debt is in foreign currency. Adani's bank loans from Indian institutions have also been stable in terms of absolute sums over the preceding five years, but their share of the group's total debt has substantially reduced to just 18%.
Although the group's debt levels may have climbed, the analysts have seen that its cash flows have improved steadily as more assets have come online and begun to operate. As a consequence, from less than 7.5 times in FY16 to roughly 5 times in FY22, the net debt/Ebitda at the group level has dropped. The group's interest cover has also increased, going from 0.9 times in FY16 to more than twice now.
The aggregate debt levels of the majority of group businesses rose in FY22 as a result of their continued investments. The interest cover for these companies has remained constant although their operations have improved, except for Adani Transmission. As a consequence, the operational rationalization of assets at Adani Green has greatly increased, and as a consequence, the huge growth in debt has not harmed the company's ability to service its debt.
The International Holding Company (IHC) of Abu Dhabi's $500 million investment will result in a fall in the company's debt-to-capital ratio, according to a credit desk analyst at Nomura Holdings in Hong Kong. Thanks to the infusion of equity, the company's debt-to-capital ratio will stabilise at a low 60 percent level, down from 95.3% at the end of March. The analyst said that the amount of money shows Adani Green's ability to raise funds on the stock market and that IHC's support "will be clear when the business issues its second-quarter balance sheet numbers."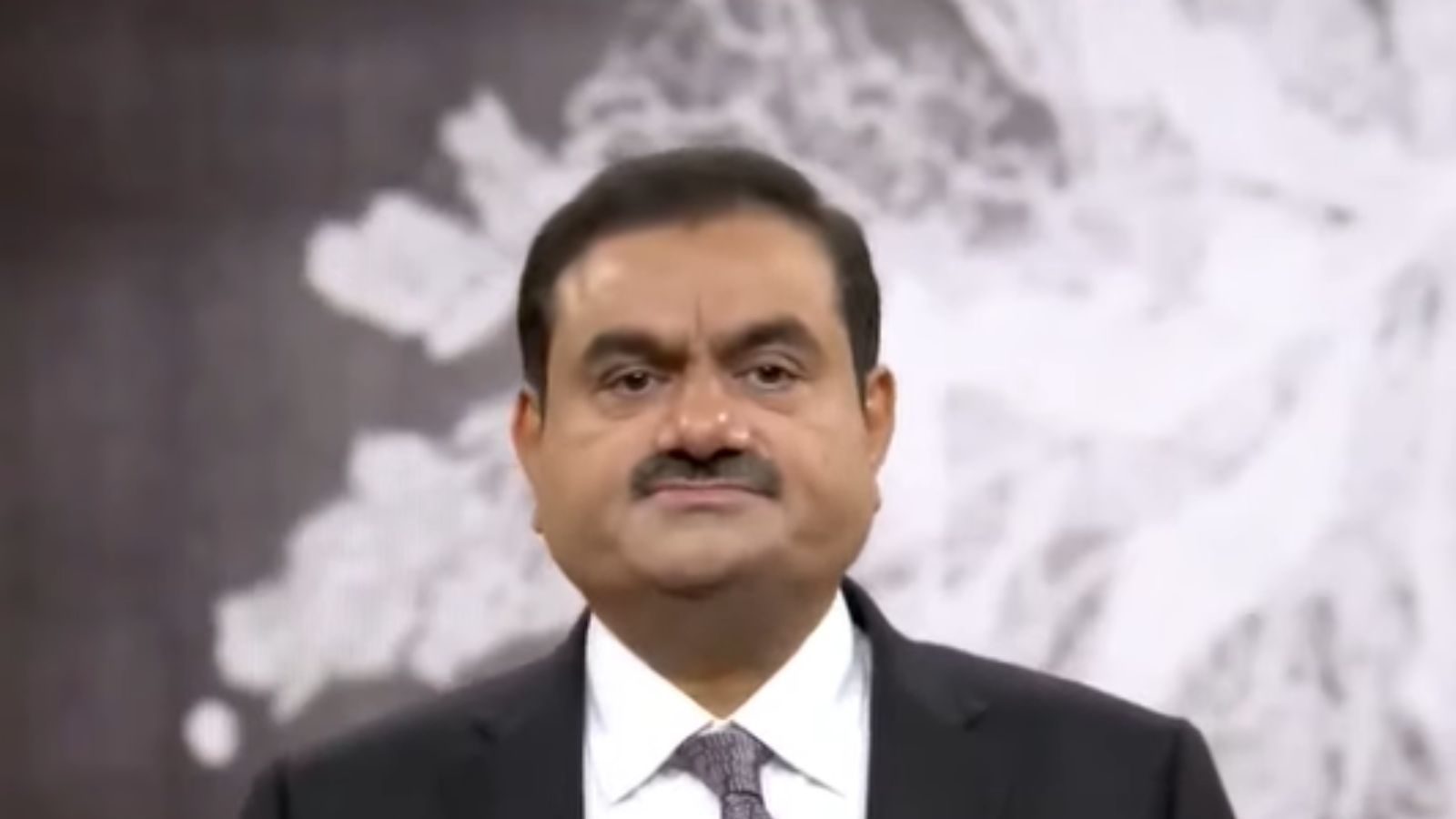 IHC has invested $2 billion in three companies owned by Gautam Adani. The Adani Company has committed to spending a total of $70 billion along the whole value chain of its green energy to become the world's largest generator of renewable energy by 2030.
edited and proofread by nikita sharma